My name is Trey Gardner and I am the CEO of GreenGeeks. I have been fortunate to be very successful in working within the web hosting industry for over the past 15 years.
I've helped over 100,000 bloggers, start ups, developers and businesses create their websites through my web hosting company and after receiving so many inquiries from friends and family asking "How can I create a website", I'm going to take a few moments of your time to outline the steps you need to take to create your very own full-blown professional website.
I realize that many of you looking to create a website may not have the technical skills or the know-how, but that's okay. With GreenGeeks, we make it easy for you to build a website from scratch simply using your imagination and a few clicks of the mouse.
15 minutes from now you'll have your very own website! Let's get started...

Trey Gardner, CEO -- GreenGeeks.com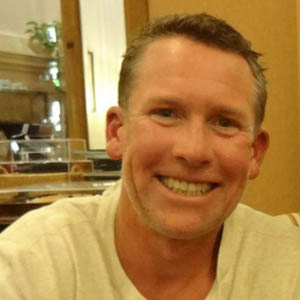 Have Questions or Concerns About the Process?
Give us a call at 1-877-326-7483 and speak to one of our hosting specialists who will answer any questions you have about creating your website with GreenGeeks.
#1.

Secure a Domain Name For Your Website

Registering a domain name can be a some what frustrating experience, but it really should be a fun and creative process for you. A domain name is a unique identifier to point traffic to a website, sort of like a phone number does to a persons telephone. Here's some criteria that I've put together in selecting the perfect domain name when creating a website.
Does the domain name relate to the website's content?
Is the domain name easy to spell and pronounce?
Is the domain as short and precise as it can be?
Does the domain name have the correct domain extenion (.com, .net., org)?
You're going to want to make sure that the domain name is actually available, you can do that by using our domain search tool. Domain names cost about $13.95 per year but when you create your website through GreenGeeks, we will include a free domain for as long as you remain a customer.
#2.

Getting a Web Hosting Package

Many whom are looking to create a website often have the question which web hosting package is right for them. This is a legitimate question as sometimes the options can be overwhelming. GreenGeeks has services that cater to simple websites just starting out to all the way to very large and complex websites.

Since you're just starting out and looking to create a website I will simply recommend that you opt for a shared hosting package, which starts from $3.96 per month. This package will give you everything that you need to get your domain registered and website created.

That's not all, unlike our competitors which only allow you to create a website that is limited and then ask you to pay more to add more pages or e-commerce features like a shopping cart... my company doesn't. We won't ask you for more money for additional features such as personalized e-mail addresses, web space, bandwidth, databases, shopping cart functionality, blogging, etc. Also, due to the proprietary technology used by some of these competitors, moving to another provider in the future is almost impossible. I will teach you how to create a website that is portable to another provider in the future, because I don't believe in holding my customers hostage.

Here's some of what my company will provide you for as little as $3.96 per month:

Unlimited Web Space
Unlimited Bandwidth
Host Unlimited Sites on 1 Account
FREE 150+ App Titles
FREE Domain Name

Unlimited E-mail Addresses
IMAP/POP/Webmail Access
Unlimited E-mail Forwarders
Unlimited E-mail Aliases
Unlimited E-mail Auto-Responders

99.9% Uptime Guarantee
30 Day Money Back Guarantee
24/7/365 Technical Support
300% Green Web Hosting
and 100's more features...

Remember you'll get the free domain name. Once you're account is created, continue on to step 3 below.
#3.

Use WordPress To Create Your Website

Now that you've got your web hosting account, let's work on actually setting up your website.

You may or may have not heard about the wonderful site building tool called WordPress, but this tool will be the foundation of your website. WordPress is a content management system (CMS) that is used by over 60 million websites worldwide. The best part? It's completely free to install and use. I've made it easy for my customers to obtain, install and start using WordPress on our hosting platform. Lawrence from our technical support team will walk you through on how to install WordPress.
Congratulations, you've just created your first website!
You've now created your first website. The possibilities from this point forward are endless. Included as part of your service are tools to allow you to submit your website to the search engines, receive free marketing credits, access to WordPress themes along with many other tools that will help your website to flourish.
You'll never be alone...
If you ever need help, my very experienced support team is a click, call or e-mail away. I've also created a team specifically to follow up with you from time to time to make sure that you've got everything you need to make sure you're successful online. You'll never be alone in your journey, that's my promise.
Your website in 15 minutes... Create A Website Today