WordPress is an amazingly versatile tool when it comes to making websites. It's designed in a way to allow even the most novice of users to create beautiful webpages and designs without having a background in programming languages. When you're ready to make a WordPress website, there are several key aspects you need to consider. By following these guidelines, you can enhance how your site appears in search engines while making the site user-friendly and secure. Here are six steps that every WordPress user should implement from day one.
Step 1: Finding the Right Theme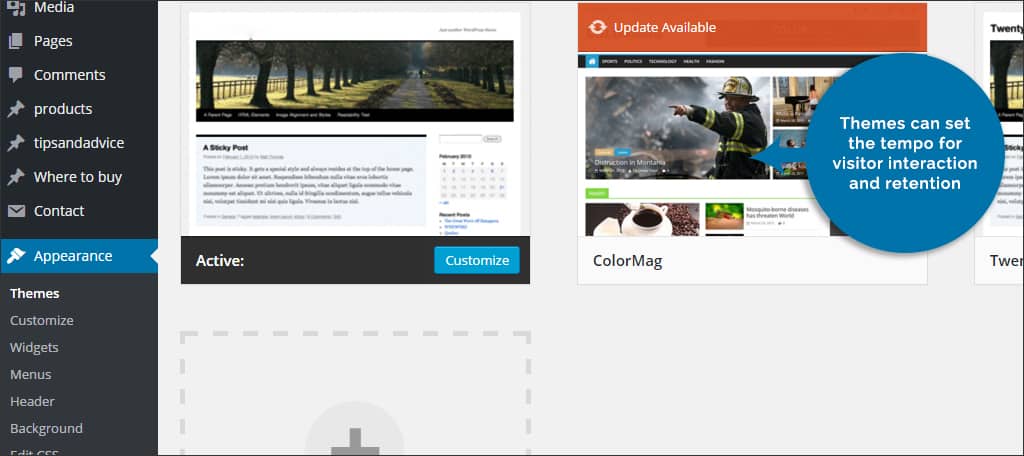 Your website's theme should be one of the first things you install once you have WordPress up and running. Themes can set the tempo for visitor interaction and retention. The hardest part about implementing a theme is finding the best one for you.
There are thousands upon thousands of themes you can select from. Whether you're looking for something free or paying for a premium theme, the number of styles is incredible. These can be found by going into "Appearance" from the dashboard and selecting, "Themes." Click the "Add New" button on the next screen and begin browsing for the perfect look for your site idea.
Step 2: Activating Jetpack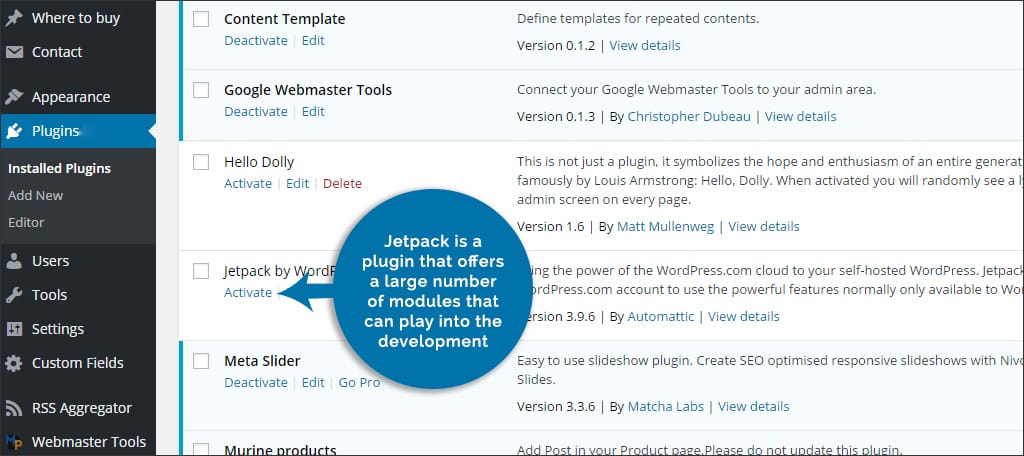 Jetpack is a plugin that offers a large number of modules that can play into the development of the website. This plugin is often installed by default with WordPress. Otherwise, you can install it by going into "Plugins" from the dashboard. Click "Add New" at the top and search for "Jetpack" in the text field.
Jetpack is loaded with things ranging from visitor stats to managing image galleries. These can be turned on and off depending on your needs. You may want to take a moment to examine what is available as it could play into your design.
Step 3: Sitemap XML
Search engines such as Google and Bing utilize the sitemap to find content on your website. These can be automatically generated through various plugins such as Google XML Sitemaps. This plugin is exceptionally useful as it adds a great deal of control to how bots crawl your site.
Once the sitemap has been created, you'll need to submit it to engines like Google and Bing. This submission is free and easy to do. Once your accounts have been verified, simply copy and paste the URL of the sitemap into the search engines.
Step 4: Implement Social Sharing
Social media plays a very important role for websites. You'll want to give visitors a method in which to share your content with others. Plugins such as AccessPress Social Share give your sites a selection of the most popular social hubs for others to use. This is an excellent form of marketing as it uses your visitors to advertise the site and not your checkbook.
Step 5: Enhancing SEO
Search engine optimization will boost how often visitors will see your content on the Internet. Plugins such as Yoast SEO or the All in One SEO Pack give you control over these aspects to enhance how Google and Bing rate your site. Some of these may even provide you with the XML sitemap mentioned above.
The longer you go without SEO implemented when you make a WordPress website, the longer it will take to rank well in search results. Tools such as those above give you the best chances for creating the best content from the very beginning.
Step 6: Adding Security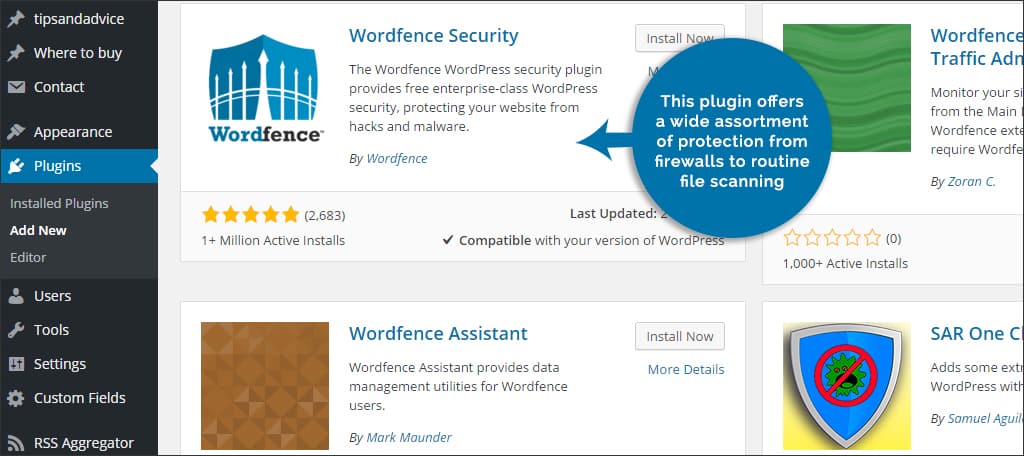 Website security should be something on the minds of everyone. Even if the site isn't immediately popular, it can still be the target of attacks and hacks. For example, a hacker could upload a page onto your site that looks just like PayPal in order to steal financial information from visitors. Plugins like WordFence Security offers a wide assortment of protection from firewalls to routine file scanning. Some are also capable of preventing brute-force attacks from your login screen by denying the address of those trying to hack your site.
When you make a WordPress website with these first steps, your site will have the best chances for success. From design to content development, you want everything to work for you from the moment you create your first post. As time continues, you'll undoubtedly find new additions and plugins to implement that can drive traffic and improve visitor retention.
What kinds of things would you like to implement on your WordPress website? Are there steps you believe that should be on this list?