Are you searching for the best WordPress meta tag plugin? The majority of traffic your website receives will come from search engines. They use advanced algorithms to determine where a website ranks.
However, they are so advanced, no one really knows how they work. Thus, to rank highly, you must take certain steps to improve your website. This is known as search engine optimization (SEO).
While the exact details are not known, there are plenty of proven ways to boost your SEO. A big part of improving SEO is managing your meta tags. Luckily, there are plenty of plugins that can help you increase your ranking.
What is a Meta Tag
WordPress meta tags tell search engines important information including keywords, title, description, and meta robots attribute (what a search bot should and should not do).
Having all of this information will have a direct effect on your ranking.
However, WordPress doesn't make it very obvious how or where to input this information. Instead, most websites will rely on plugins to streamline the process.
What to Look for in a Plugin
For the most part, plugins that are made for SEO will add a clear section to enter meta tag information. However, this should be considered the bare minimum when looking at a plugin.
In reality, most of these plugins have advanced features that can help improve your rankings, and in some cases, the readability of your content.
Some of the features to look out for include Google Analytics support, duplicate content checker, page analysis/analytics, and many more.
The Best WordPress Meta Tag Plugins
WordPress has plenty of tools to choose from, but I have narrowed it down to the 14 best WordPress meta tag plugins. While there are plenty to choose from, you should only use one.
These plugins tend to have compatibility issues with each other and the more plugins you install, the slower your website becomes. And speed is a factor that search engines consider.
1. Yoast SEO
Yoast SEO is the most popular SEO plugin available with over 5 million active installs. It is widely considered the best SEO plugin available.
At the bottom of every post and page, you will find an area that you can enter all of your meta information. On top of this, Yoast understands that high-quality content will rank higher than poorly written content.
To help you create better content overall, Yoast offers a readability analysis. It looks at multiple elements of your content including ease of reading, sentence length, passive voice, and more.
Yoast also has its own website. On it, you can find detailed answers to all of your SEO questions in a blog format. This is a great source of information for both new and experienced developers.
If you are just starting out, Yoast is the best SEO plugin to use. It includes everything you need to succeed as a web developer and it's easy to use.
2. All In One SEO Pack
The All In One SEO Pack is the second most popular SEO plugin with over 2 million active installs. As the name implies, it includes everything you need to increase your SEO.
This plugin automatically generates meta tags that you can overwrite at any time. This is great for website developers who may forget to add this information.
One of the big appeals of this plugin is that it works right after activation. The default settings are considered the best, but you are free to change them if necessary.
If you run an online shop, the advanced Woocommerce support they offer is second to none. For this reason, many websites will choose this plugin solely for its support options.
Overall, this is a great plugin to pick to add all of your metadata as well as a wide array of SEO tools.
3. Google Keyword Planner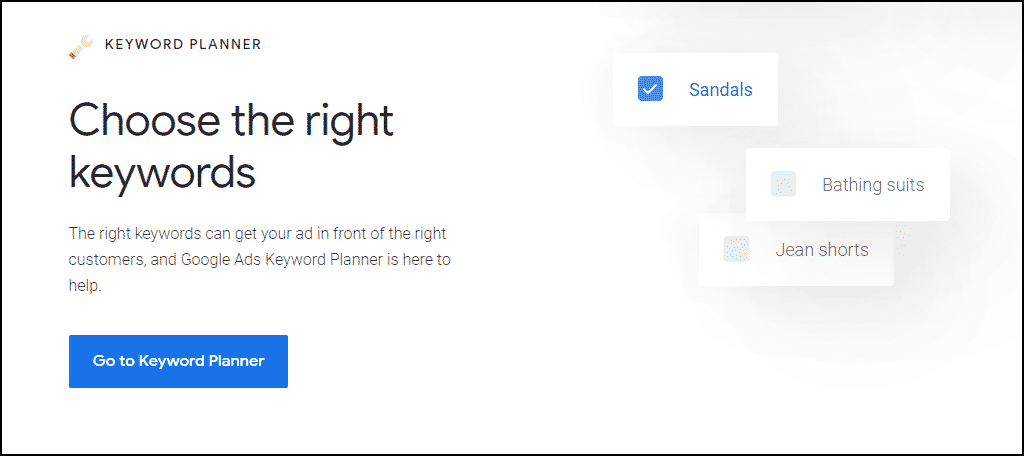 I know what your thinking, this isn't actually a plugin, but hear me out. The Google Keyword Planner is an excellent tool created by, you guessed it, Google. It will help you pick out the best keywords available.
For a long time, keywords were considered the most important meta tag a website could have, but most experts agree keywords are not as important as they once were.
However, while their significance may have diminished from an SEO perspective, they are still important to people searching the Internet.
Advertisers will look for specific keywords people use, which can greatly improve the revenue received from ads.
If your struggling to select a keyword, the Google Keyword Planner is the tool to use.
4. The SEO Framework
If your looking for a lightweight SEO plugin that prioritizes speed, The SEO Framework plugin is perfect for you. Unlike other SEO plugins, you will notice that this one might have fewer features. But that is by design.
In reality, most developers do not take advantage of all of the features a plugin offers. By cutting out all of the bells and whistles that you will probably never use, the plugin is better optimized for speed.
While it may be missing some of the extra features, it has plenty to offer including meta tag optimization. Everything is streamlined so that it is easy to use for developers at any skill level.
5. Google XML Sitemaps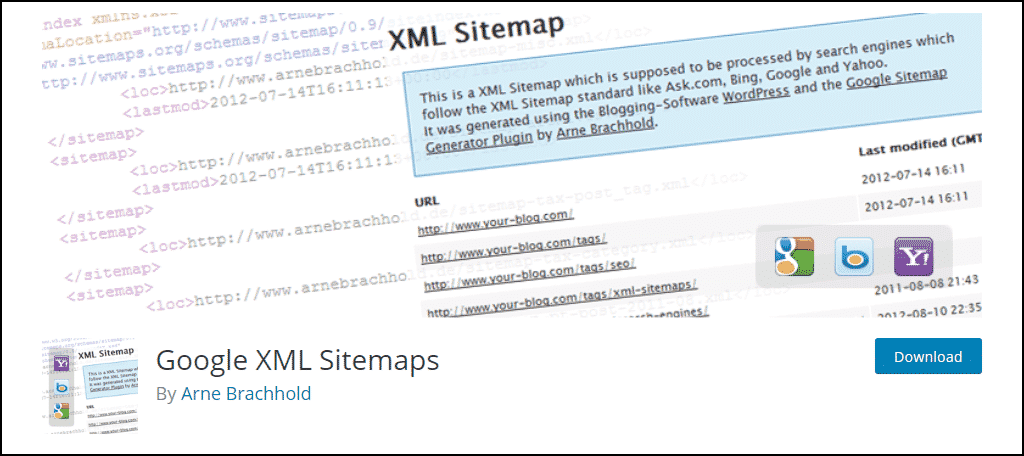 While you can certainly hope that search engines find your content, a sitemap will help tremendously. The Google XML Sitemaps plugin makes creating a sitemap extremely easy, which is why it has over 2 million active installs.
Search engines use search bots to figure out what kind of content is on your website. A sitemap points these search bots in the right direction to ensure they gather accurate information.
Once the sitemap is created, the plugin will automatically add new posts or pages. This ensures that it stays up to date and that you rank as highly as possible.
6. WPtouch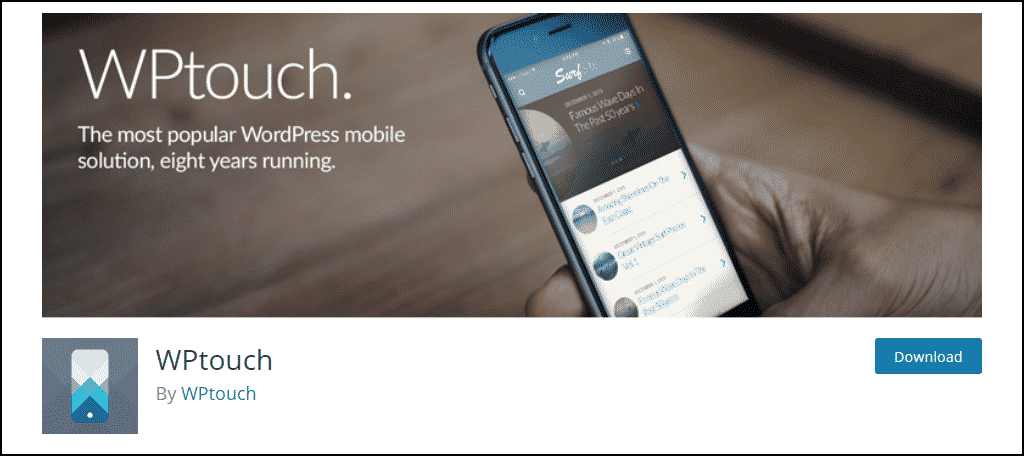 In 2018, 58% of website views came from mobile devices (smartphones and tablets). This number is likely to increase, which means you need to make sure that your website is mobile-friendly.
In fact, Google changed its algorithm to make sure websites are mobile-friendly. However, it can cost a lot of money and time to make these changes to your website.
The WPtouch plugin understands this and adds a mobile-friendly theme that only mobile users will see. This is meant to be a temporary fix to allow you to design the mobile appearance.
If your website is not mobile-friendly, it will not rank well on Google.
7. Broken Link Checker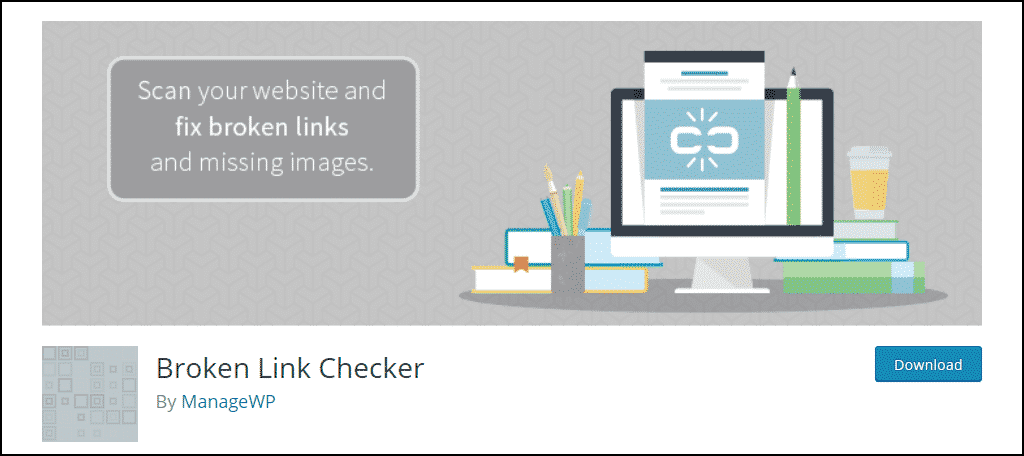 One thing you might have already noticed, most SEO plugins check for 404 errors and some even have redirection support. This is necessary because these links can have an impact on your rankings.
Of course, this is a normal error and one may not ultimately ruin your rankings. But it is important to get it resolved as fast as possible.
For this reason, many websites utilize the Broken Link Checker plugin. With over 700,000 active installs, there is a reason why it is so popular.
The plugin will monitor your website and alert you when a link is found broken. Most importantly, it tells search engines to not look at these links, which means you will not be penalized for having them.
Although, you should fix them ASAP for both visitors and search engine bots.
8. Rank Math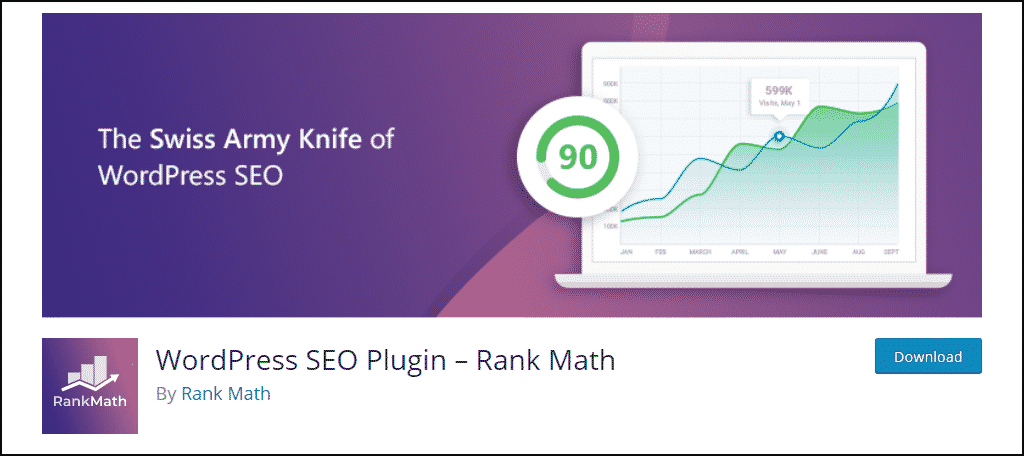 Rank Math is a rich snippet WordPress plugin that understands web developers spend as much time creating content as they do optimizing their website.
Thus, the developer made a plugin as simple as possible to reduce the time you spend.
It offers a wide array of features including 404 monitoring, rich snippets, keyword analysis, no follow meta tags, and much more.
The analysis tools are easy to understand and built for web developers who don't quite understand SEO.
9. SEO Booster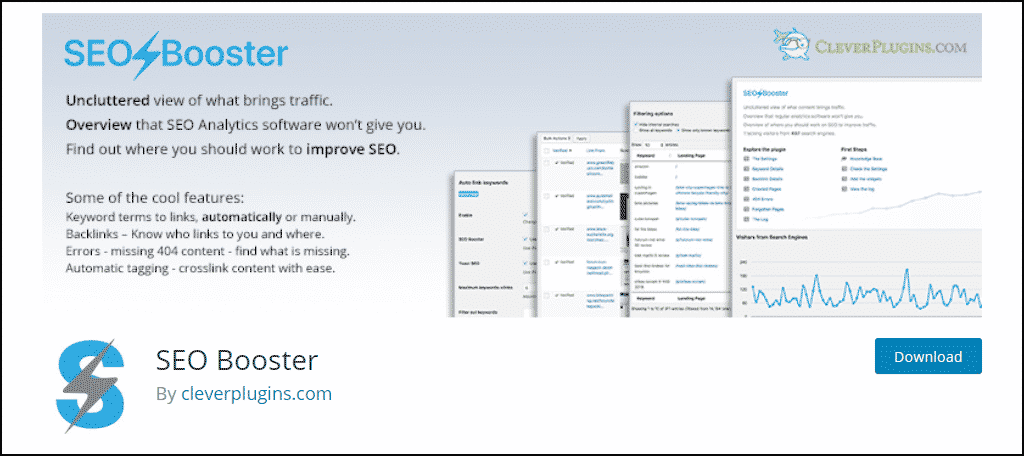 The WordPress SEO Booster plugin is a great addition to any website. It specializes in helping you select keywords, finding backlinks, monitoring 404 errors, and of course, entering meta tags.
It streamlines all of the important features you would expect in an SEO plugin, which makes it great for beginners.
10. SEOPress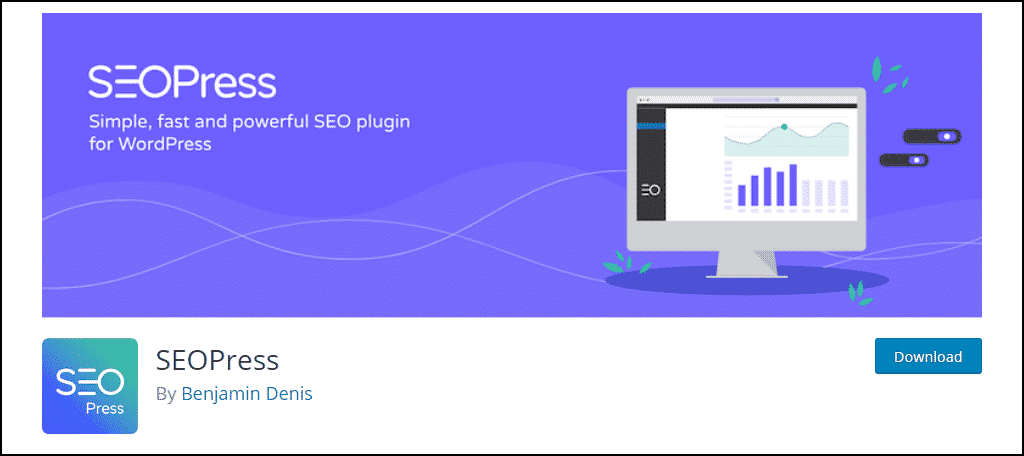 SEOPress is another all-in-one SEO plugin that can help you increase ranking. It's easy to use, yet powerful enough to make a huge impact.
It makes it easy to create both HTML and XML sitemaps, Google Analytics support, redirection management, optimized breadcrumbs, and Twitter meta tag support.
This makes it easier to connect your website to your Twitter profiles and incorporate Twitter cards on your website.
11. Squirrely SEO
If your not an SEO expert, like most web developers, Squirrely SEO was made for you. Designing content for both humans and search engines is a difficult task.
Squirrly makes the process simple by showing SEO recommendations while you are working on content. It has the features that you would expect in an SEO plugin including easy meta tag entry, backups and imports, user role permissions, and more.
12. Meta Tag Manager
While its recommended to use an SEO plugin to help your website, you may just be looking for a simple way to add meta tags. The Meta Tag Manager plugin does exactly that.
This plugin focuses exclusively on meta tags including custom elements. This includes social media meta tags like Twitter.
If you only want a plugin specifically for meta tags, look no further.
13. Open Graph for Facebook, Google+ and Twitter Card Tags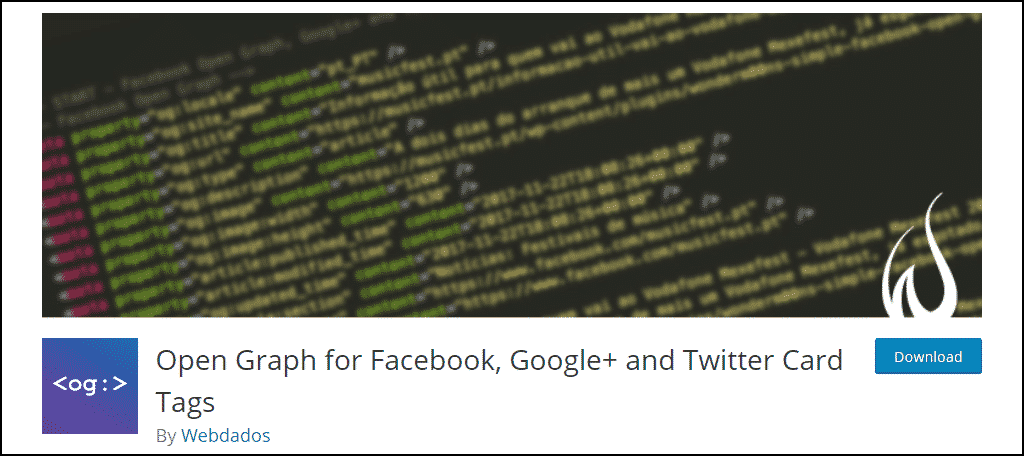 Sharing content on social media platforms like Facebook and Twitter is imperative for success. It is not an easy thing to do in many cases. But by utilizing social media meta tags, you can improve your chances.
The Open Graph for Facebook, Google+ and Twitter Card Tags plugin focuses on this issue.
Although Google+ is no longer a supported feature, the plugin remains updated and current. It's still a great tool for Facebook and Twitter.
14. WP Meta SEO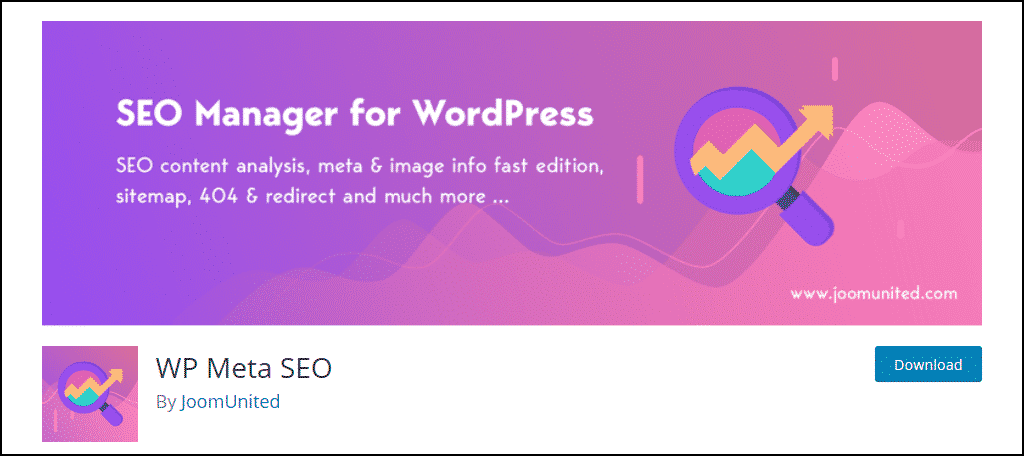 The last plugin on our list, but certainly not the worst, is WP Meta SEO, which is an all-in-one SEO plugin.
Just like all of the previously mentioned plugins, it offers 404 detection, sitemap generation, Google Analytics connection, meta tag optimization, and much more.
Rank High With Less Effort
You can certainly improve your websites SEO without the help of a plugin. However, you are just putting yourself at a disadvantage. Plugins and tools are meant to be used to improve the experience your website offers.
I am confident you will be able to utilize any of the best WordPress meta tag plugins we have listed and increase your search engine rankings in the process.
Keep in mind, though, that these changes may take some time to notice an increase. It is normal to grow at a slow rate, which is often frustrating.
You should also utilize social media platforms like Facebook and Twitter to increase the traffic that your website receives.