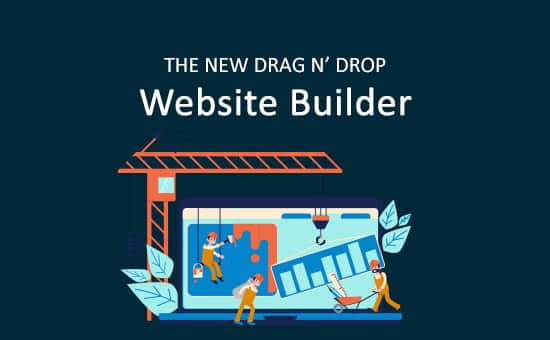 We work with a variety of content management systems (CMS) such as WordPress, Drupal, Joomla, Magento, etc. While these systems are excellent in their own right, there are a bunch of other customers who have a hard time using them. Our mission is to get as many websites online as possible and so that leads us to search for a website builder that integrates with our platform and makes it easy for our customers to build websites.
We're excited to partner with Weebly, a simple drag n' drop website builder that allows you to build great websites.
Drag n' Drop Website Building Interface
You will be able to create a website using the drag n' drop interface, allowing you to create a professional looking website without the technical skills. You will be able to add text, photos, videos and even maps to your website by simply dragging the elements and dropping them into your pages.
Totally Responsive Themes
The website builder comes with a wide range of mobile-ready themes to choose from allowing you to get the perfect theme match while at the same time optimizing for mobile devices, which Google loves!
E-Commerce Ready
Are you looking to start an online store? You will be able to use the website builder to sell products online by using Storefront themes and integrate payment options and more.
Get Started
The free website builder is available to all of our customers subscribed to our shared hosting service. Learn more how to activate the website builder.
Happy website building 🙂