So you have a website or a blog and you are trying to figure out where your traffic is coming from. It can be important to understand how users find content on your website through a keyword search. But how many methods are there to accomplish this?
There are several tools that allow you to see site keywords in search. Finding out what keyword people use to find content online can help you better understand what and how they are looking for it. This will allow you to publish content that is perfect for your users, as knowing how they find your content puts you a step ahead.
Let's dive into keywords, search terms, and get a better understanding of how it all works, what they are, and what tools people are using to perform a keyword search.
Understanding People's Search Habits
Understanding people's search habits is a part of any online marketing strategy. When you have this type of data, you can better understand your audience, and then reach out to them in the proper way.
This allows for better engagement, more site visitors, and better content coming from you. All of this working together will build leads and create a bigger customer base for your business. This is because you're targeting site visitors and users the exact way you need to.
So how are people finding your content? Is it pure keyword search? Well, that all depends. Of course, most people are finding your content through sites like Google. Keep in mind, over 90% of adults in the United States actively use search engines.
So, while search engines are being used to find content, it is still helpful if you have some insight into exactly what searches people are using to find your content and interact with it.
Keywords and Search Queries: The Difference
Before we dive into how people find keywords and use them, let's make sure you understand the difference between keywords and search queries. While many people think the two are actually interchangeable, the fact of the matter is that there are some important differences between the two.
Understanding these differences will help you better get your message across. It also allows you to target the right type of audience in a more efficient way.
Understanding Keywords
Okay, so there are a few different ways keyword search works. How it works is based on the specific way you are using and trying to find things with them. Think of different keyword searches as the overall, cumulative results of multiple search queries.
When someone performs a keyword search to find content, Google (and other search engines) return a bunch of different statistics that show which terms are being used the most in different results. With this generated keyword data, specific words and phrases are identified as to where they are being used most in various categories and regions.
There are really two main reasons that keywords are used. They are:
SEO
Keyword search is used in SEO as the cumulative results to show what keywords are being used to optimize on-page content that is found on websites. In this case, these keywords on a website are placed throughout the content in paragraphs, headings, alt tags for images, meta descriptions, and anchor text.
PPC (Pay Per Click)
Pay Per Click uses keywords differently. In the PPC area, keywords are bid on to ensure that the ads you want are displayed within the content you want them available. This helps your ads reach the relevant target audience.
Understanding Search Queries
Now that you understand keywords a bit more, let's look at search queries.
Search queries are actually the terms that people are typing into a search engine when looking for something or trying to find content.
The results bounced back include misspelled searches and those with grammar issues. The results from these queries will get more specific based on the keywords you use.
Here is a good example of how search queries and keywords are different, but also work together.
A potential customer gets online and searches the term "web host." This is actually a search query and will return a number of options that are close, but probably not specific enough. This is not targeted enough if you are trying to be searched for a specific phrase.
Now, be more specific with the search term. Someone searching for "green web host" and the results that get bounced back are very targeted and specific. This is how you would want to be searched for.
Why Tracking Keywords is Important For You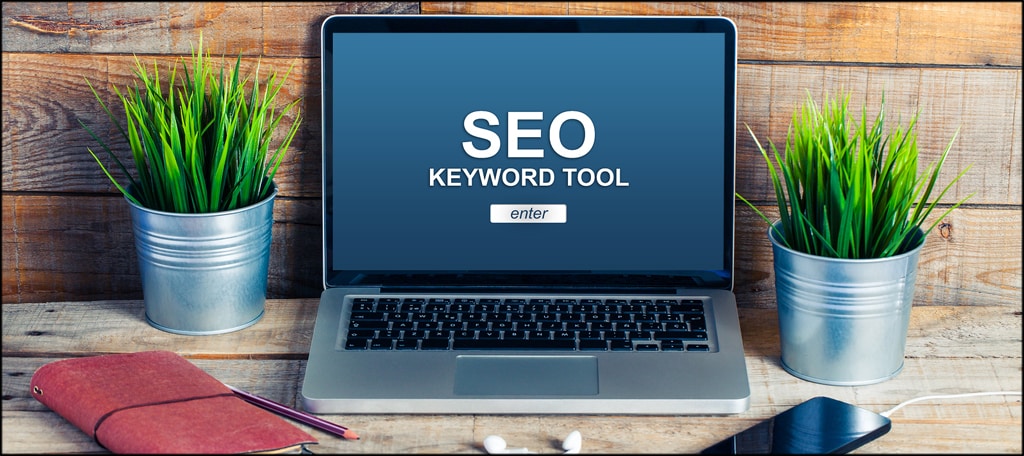 When you track keyword search it allows you to find out what specific keywords are being used to find content. You can track keywords coming from all the different browsers and see how your content is being found. There are several tools to use to do this, which I will discuss below.
Tracking keywords and using the metrics that you see will allow you to serve up better content to your audience. This puts you a step ahead of the game. If you know how you are being found, you understand what to do to be relevant within all your content.
Optimize for Relevance
A quick side note. Even when you use proper tools to see site keywords being used in the search for your site, you still want to make sure your website and all of the content on it is optimized properly.
Proper SEO optimization can be handled in a number of different ways. You want to make sure your keywords are used correctly, meta descriptions are added, alt tags are on images, images are compressed and optimized, and that your content is laid out properly for an easy reading experience.
With all this in place, it is time to explore a few tools that you can use to find out what keywords people are using to find your content.
Note: You will need accounts to utilize most, if not all, of these.
Tools to Use to Find Out How People Find Content
Let's dig a little into a few tools you can use to find out how people are finding your content. These are all solid ways to find this information, so use it to your advantage.
These are 7 of the best ways to monitor your site and how people are using it.
1. Google Search Console
First off, if you have not already added your WordPress website to Google Search Console (Webmaster Tools), then this is a must. You are missing out on all kinds of valuable tools.
The Google Search Console is actually a free tool that Google offers to help you list, monitor, maintain, and update your site properly. This will help keep your Google listing high and relevant. It also provides you ways to fix the website when needed.
By using Google Search Console, you will be able to find out how people are finding your content. However, there are also other benefits of using the Console. These include:
Optimize Content with Search Analytics
Get Your Content On Google
Get Alerts When a Site Fix is Needed
Understand How Google Search Sees Your Pages
Optimize and Enhance Your Website
This is an amazing tool to find keywords and see how people are finding content from your website.
2. MonsterInsights
When you use a plugin like MonsterInsights, you are essentially using Google Analytics, as MonsterInsights is pulling the data from the free tool. That being said, you are able to track keywords and all other relevant data within your WordPress website admin dashboard. This saves you time and effort of having to go into Google Analytics and track everything down.
You can easily install and activate MonsterInsights on your WordPress website. Once installed, you can attach it to your Google Analytics account and have all the relevant keyword website data bounced right to you.
Use the data to view keyword searches and see how your users are finding the content. You will also be able to track external links in WordPress.
3. Google Analytics
Of course, Google Analytics is on this list. It is the king of analytics and offers every possible keyword search insight imaginable. You can see how your site users find content by logging into your Google Analytics account and viewing all the insights and data available.
You can also attach Google Analytics directly to your WordPress website using a plugin and get a ton of tracking data directly from your admin dashboard as well.
Remember, you will need to sign up for a Google Analytics account to put all this into action.
4. SEMRush
SEMRush is yet another great tool to use to see what site keywords are being used when people come across your posts or pages. It is basically an all-in-one marketing toolkit. It comes with a variety of options and reports to help you narrow down results.
However, it also takes it a step further by allowing you the ability to go beyond only finding keywords being used. You can also use it for SEO optimization, content marketing, social media, and market research.
The platform is very intuitive. And if you are willing to pay, it can provide you with very valuable data that you can use to keep your traffic coming back.
5. Google Site Kit
Google Site Kit is actually an all-in-one Google WordPress plugin that allows you to access information from all four of Google's big services. When you install and activate the Google Site Kit plugin for WordPress, you will be able to access keyword search information and other insights from Search Console, Analytics, Adsense, and Page Speed Insights.
All of this, of course, will be filtered right into your WordPress admin dashboard and you will have the information available right at your fingertips. Site Kit is still very new, but it continues to grow and it is a great resource to have on your website in order to help you see actionable data on the site.
6. Social Blade
Social Blade is defined as "analytics made easy." If you run a YouTube channel or want keyword search insights from platforms like Twitter and Instagram, then Social Blade is for you.
Basically, this gives off analytics related to other accounts that are still filtering to your website. You will be able to use it to see how people find content related to your YouTube channel. It also displays the same for other social media accounts.
Give Social Blade a try, it is a very unique experience.
7. Dyno Mapper
Dyno Mapper is not only a keyword-tracking tool but also a sitemap generator. See, this one works a little differently. After creating a sitemap on your website, Dyno Mapper uses a keyword tracker that automatically pulls any keywords used in the meta of your website.
You will be able to track these individual keywords by both search engine and location. Dyno Mapper fully integrates with Google Analytics, and a lot of data regarding site keywords in search is available.
Final Thoughts
When you are able to see how your website users find content, it opens up a whole new level of marketing ability to you. If you know how a keyword search is going and how users find keywords and relate it to your content, then you have the upper hand when it comes to producing future content.
I hope this article has given you some good insight into keywords and search queries. How they are used is important. Have you ever used any of the tools above or do you just rely on Google Analytics alone?