Social media is one of the most utilized aspects on the Internet. A recent study found that more than 3.1 billion active users are on social sites around the globe. That is nearly one-half of the entire population on Earth.
If you can create a popular social site, the rewards could be astounding. WordPress gives you everything you need in order to create this community platform through various social media plugins.
Here are five great plugins that can help you shape your own social media hub.
1. BuddyPress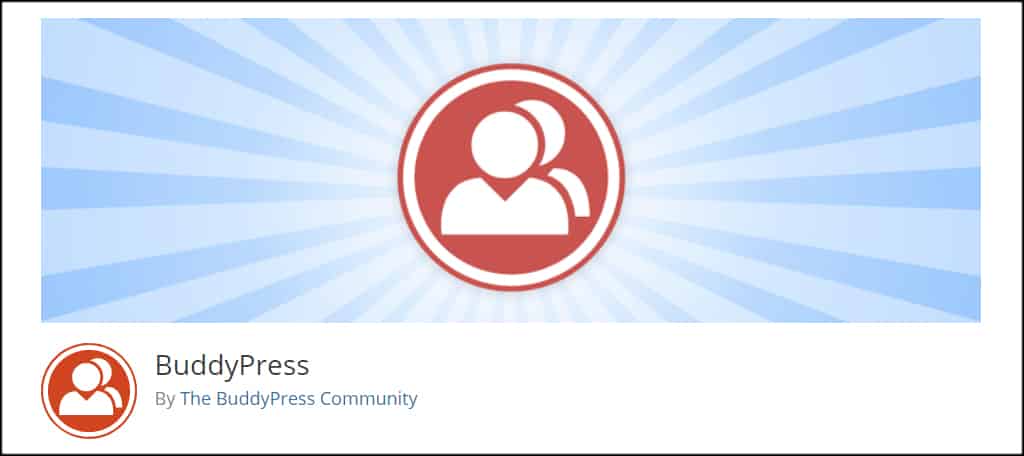 BuddyPress is one of the most popular forms of creating a social network in WordPress. It allows users to create personalized groups, internal private messaging, create friend lists and much more.
The system has an ongoing development team and encourages third-party plugins to integrate with the social platform. These additional plugins can be found by running a search for "BuddyPress" in the WordPress "Add Plugins" screen from your dashboard.
2. PeepSo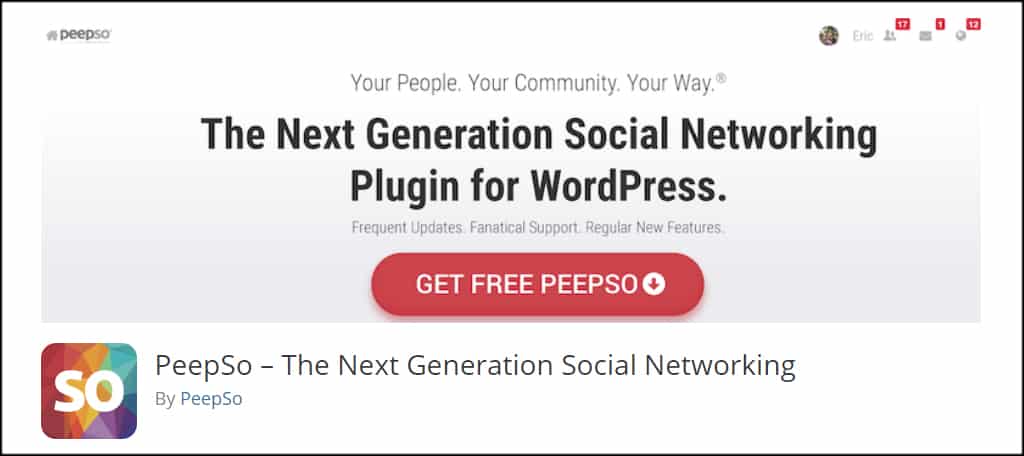 When you want simplicity in a social plugin, PeepSo may be what you're looking for. The system delivers custom user profiles, avatar images, notification, post privacy for visitors and a comprehensive dashboard for administrators to use.
Background images are also available as seen in some of the most popular social media sites on the Internet. Other add-ons are available for a fee, such as live chat and messaging.
3. MembershipWorks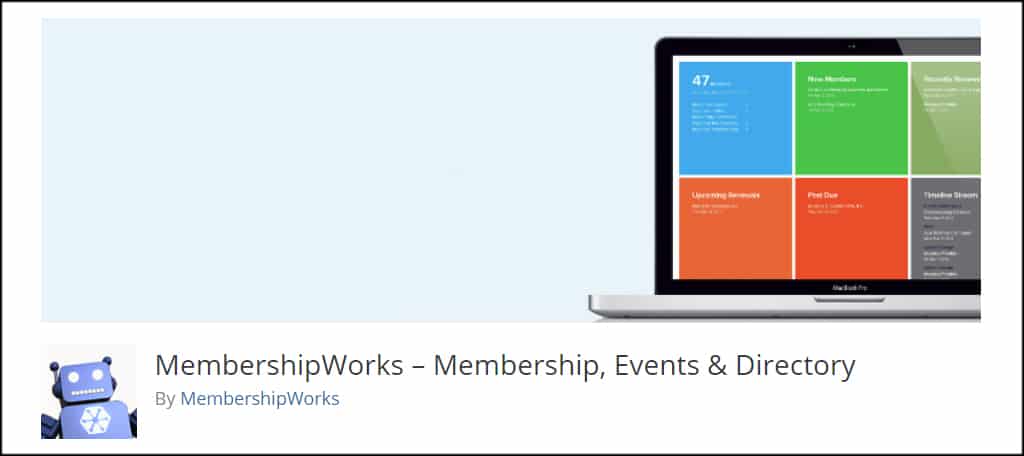 MembershipWorks is a platform designed to create an online community of your choice. It features shortcodes for membership forms, events calendars and directories.
This plugin can also integrate with third-party elements such as PayPal and Stripe for membership fees or MailChimp for emails and newsletters.
4. Users Ultra Membership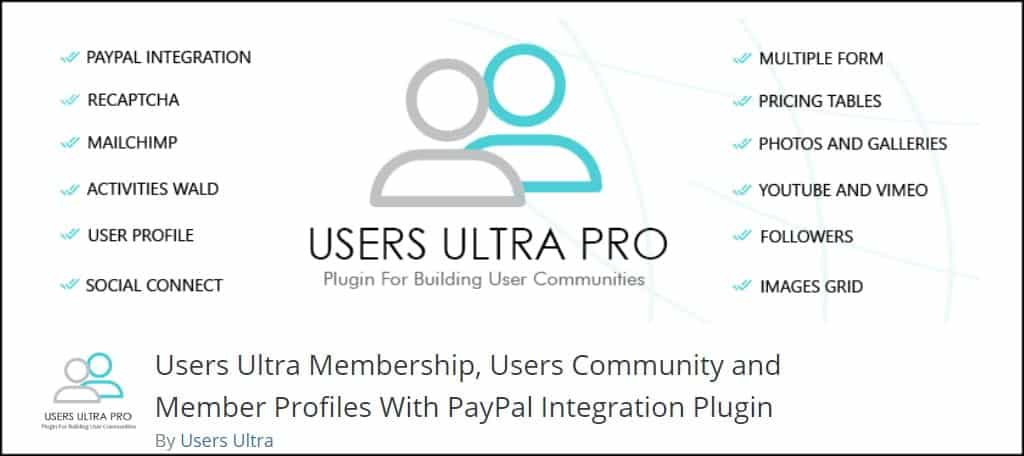 When you need social account logins, private messaging and achievements linked to your site, the Users Ultra Membership plugin may be one of the better choices.
Although most of its more engaging features are for Pro users only, it's a much cheaper alternative to other community builder plugins. It has a full array of customization capabilities as well as an extensive list of features for administrator control.
5. WP Symposium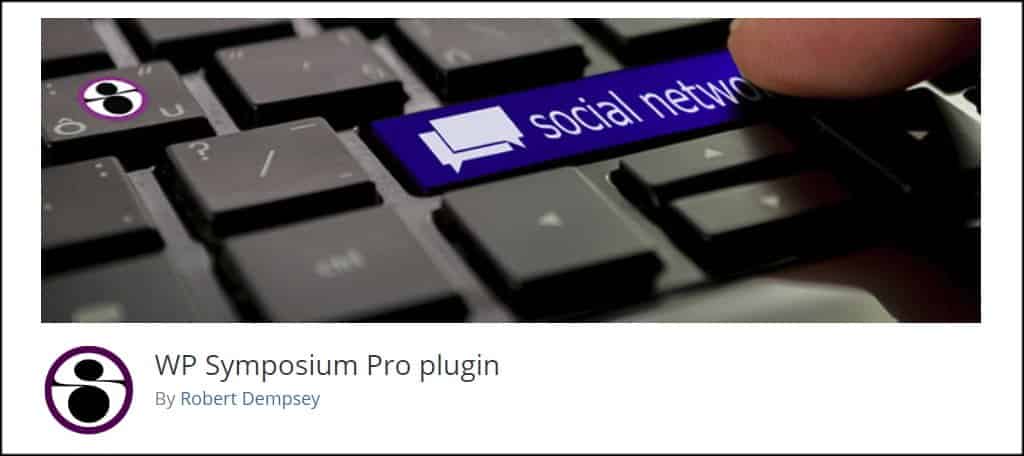 WP Symposium isn't the most popular social networking plugin on WordPress, but it does have a great deal of customization capabilities. Users have a lot of control over profiles, community aspects, photo galleries and many other features.
It also comes equipped with a forum that can be integrated with YouTube video. The downside to this plugin is that most of the extensions you might want are not free.
Ideas for Building Your Own Social Site
Although it may be difficult to compete with sites like Facebook or Twitter, you could still accumulate a great deal of traffic through niche social media. This means you create a network centered around your business practices.
For example, a computer repair shop may create a network of those interested in computer hardware or software. Perhaps you could create an animal network if you own a pet store.
Here are three things you need to keep in mind if you want to create a successful social platform in WordPress.
Content
Content will always be your primary form of generating traffic. You need to offer facts, clarity and unique information if you want to succeed. This is what will drive people to your website and possibly join your social network.
And if you're having trouble coming up with new material, you can always repurpose your old content to gain some new exposure.
Engaging Tools
WordPress already has a basic capacity for networking. It's going to take more than an avatar and tagline if you want people to have a good experience. Several social media plugins for WordPress can supply some of those engaging tools that people want to use.
Incentives
You need to give people a reason to join your community network. While you may get a few registered users from the sheer content of the site, you may want to think of delivering a few incentives.
Perhaps registered-user-only content and features, monthly giveaways or other fun bonuses could pique someone's interest.
Build Your Own Community
Building a community website within WordPress isn't as difficult as you might assume if you have the right social media plugins. This can be a great way to create sales and leads while supporting a niche dynamic.
You may also be able to generate additional revenues due to advertising from other businesses. Take your site further and implement one of the fastest growing aspects of the Internet; social media.
What kinds of things would you like to see implemented in a social networking site? What kinds of ad revenues do you think are possible through a strong online community?