WordPress is the most customizable CMS on the market due to the huge library of plugins. And it has some incredible design plugins that can help developers take their websites to the next level.
However, it is challenging to find the best tools with so many options available.
Today, I will share my picks for the very best design plugin in WordPress.
Best WordPress Plugins for Design
hide
What is A Design Plugin?
A design plugin is a tool that allows developers to customize the front or back end of their website in a specific manner. This can be in the form of editing existing elements or adding new or enhanced versions of other WordPress components.
In truth, most plugins in WordPress will fit this definition. However, not all of them are design plugins.
What really separates these plugins is their ability to customize the appearance of your posts, pages, or certain visual elements in WordPress. And this is what this list will be focusing on.
Keep in mind that the viability of each plugin greatly depends on the nature of your WordPress website.
1. The Events Calendar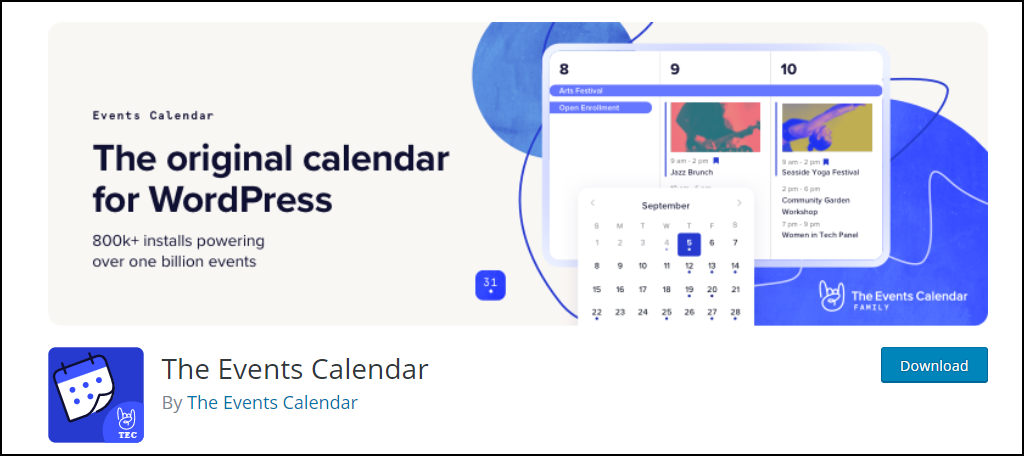 Almost every single website runs an event of some kind, and some websites do it more often than others. In these cases, you need a plugin that will help you display your events and there is no better option than The Events Calendar.
It is the most popular events-focused plugin on WordPress with over 800,000 active installs.
With this plugin, you can build full calendars for all of your events that will display the name and time. And if someone clicks on it, they can also find out other useful information like the location (with a map) or how to participate in the event.
This plugin is perfect for business schedules as well. For instance, gyms may use the plugin to list their workout classes each week. And it works perfectly for clubs and organizations that run meetings or webinars. The best part, it's free and ready to use after activation.
Benefits of The Events Calendar
Connect all event locations with Google Maps
View events on a daily basis with Day View
Add tooltips for all events visible in month view.
Price of The Events Calendar
2. Essential Grid Gallery WordPress Plugin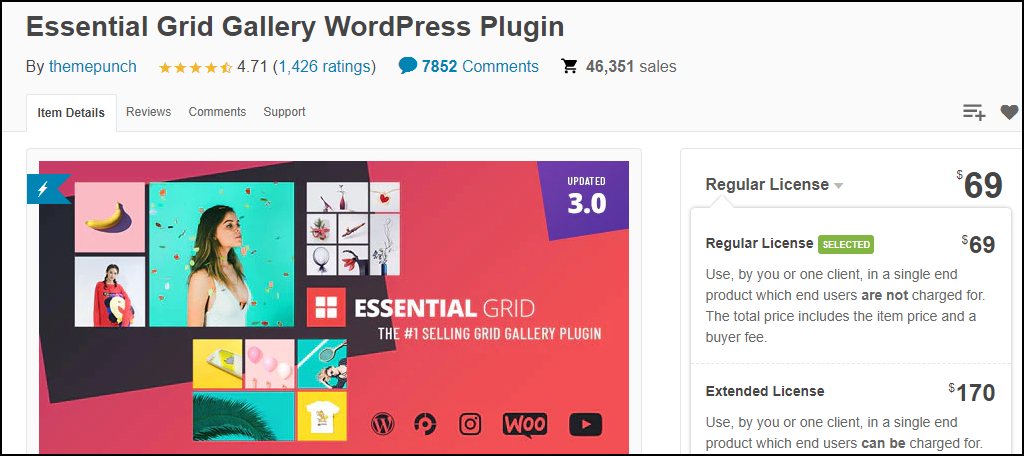 Our first premium plugin on the list, Essential Grid Gallery WordPress Plugin, happens to be one of the best WordPress layout plugins on the platform. It specializes in adding customizable grids for posts, images, products, reviews, social media profiles, and just about anything else you can imagine.
It is the ultimate grid layout tool in WordPress.
This tool allows you to build a grid of any size or shape from multiple source types. For instance, you can use the plugin to display your products from WooCommerce or share your social media stream from any of the major platforms like Facebook, Instagram, or Twitter.
What really makes this plugin the best for grid layout design is its customizations. It comes with plenty of templates that are easy to customize, but building from scratch gives you a myriad of options, like designing your own visual skin, and font options.
All of this while using a drag and drop interface.
Benefits of Essential Grid Gallery WordPress Plugin
Gives you the ability to use grids on any type of content
It's fully compatible with WooCommerce
Perfect for building YouTube video galleries
Price of Essential Grid Gallery WordPress Plugin
A regular license begins at $69
An extended license begins at $170
3. DragDropr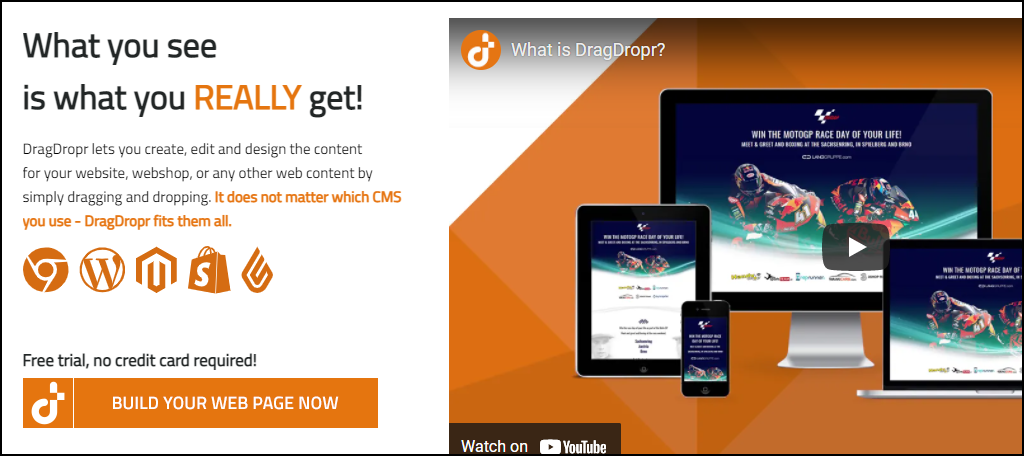 If there is one feature that has made web development beginner-friendly, it is the introduction of the drag and drop interface. The DragDropr plugin allows users to create web content on multiple CMS, including WordPress, using a drag and drop interface.
And all of the content it produces is fully responsive!
In fact, they have a variety of options so you can choose which content appears on certain screen sizes. After all, not all content that looks good on a desktop will look good on a mobile device. This also includes responsive sliders!
Now, you may be wondering how exactly this is possible. All of the changes you make are stored as HTML code, which helps improve your website's SEO. It also has another beneficial side effect; you can freely change your theme without having it impact the content you created.
Benefits of DragDropr
Drag and drop products and choose which information is visible
Store all of your content as blocks, with 200 spaces available
Preview your content on any screen size
Price of DragDropr
Single Account plans begin at $14.90
Agency plans begin at $119
White Label plans begin at $198
4. Jetpack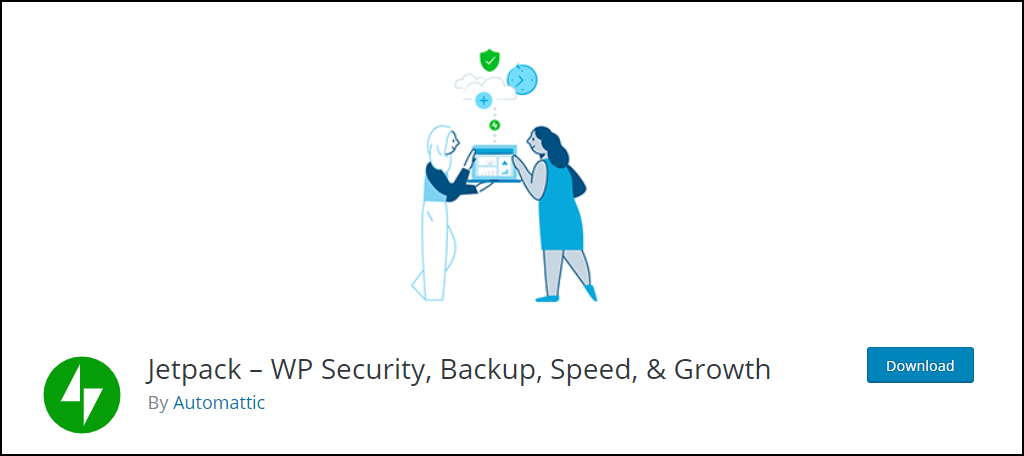 When it comes to feature-rich plugins, none can match Jetpack. It handles your website's security, traffic analytics, performance monitoring, content customization options, image optimization, backups, and plenty of other things. And it's an all-in-one optimized package.
For this reason, it remains the most popular WordPress tool with over 5 million active installs.
While the plugin may not affect the front end of your website in a visual sense, it impacts just about every aspect outside of it. Therefore, it is one of the best tools for WordPress web designers, and the numbers don't lie.
Jetpack is module-based. It has a ton of features, and not all of them are enabled by default. Instead, you will have to manually enable certain modules, but it's as easy as flipping a switch. No other plugin can compare to Jetpack in terms of the number of features it offers.
Benefits of Jetpack
Monitor if your website's uptime and downtime and send out email alerts during downtime
Adds Two-Factor Authentication (2FA) functionality
Allows your website to lazyload images on posts and pages
Price of Jetpack
A free version is available
Complete plans begin at $79.95
Security Daily plans begin at $19.95
Backup Daily plans begin at $7.95
5. Yoast SEO
Many may not consider Yoast SEO a design plugin, after all, it specializes in SEO. However, I think it qualifies as one. And that is because it helps you design the very content you write.
Not only does it provide SEO tips while you create content, but it also shares readability tips. As a result, the quality of your written content will improve substantially.
While writing content, Yoast SEO will present writers with a checklist of things to keep an eye on for both SEO and readability. On the SEO side, this includes the number of internal and external links, keyword usage, meta description analysis, and header & subheader analysis to name a few.
For readability, the plugin analyzes the number of transition sentences, the percentage of passive sentences, keeps track of consecutive sentences, (sentences that start with the same word), sentence length, subheading distribution, and more. It's an essential tool for any blog.
Benefits of Yoast SEO
Generates an XML sitemap to help search engines crawl through your website
Improves load times on your website
Supports over 15 different languages
Price of Yoast SEO
A free version is available
Yoast SEO Premium license starts at $89 per year
6. Duplicator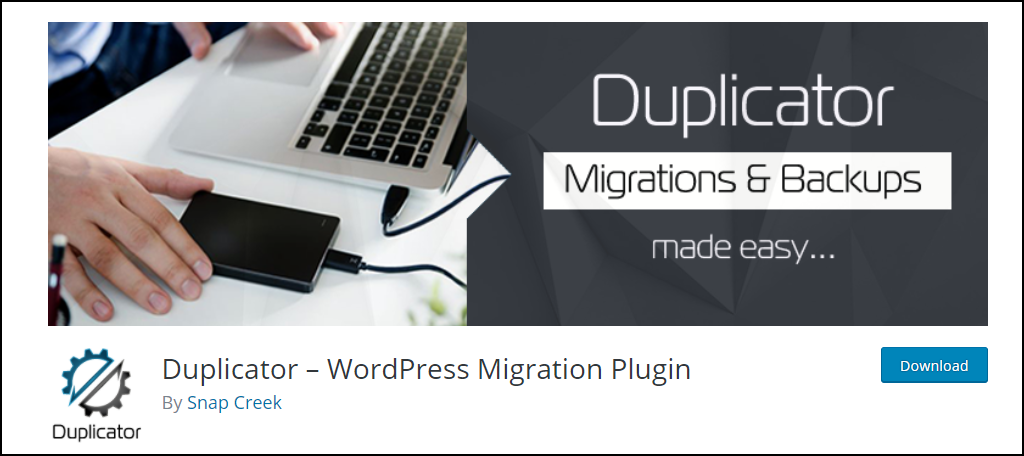 If you set up WordPress installations on multiple websites, you probably have your own way of base-building preferences. Thus, to help set up your core WordPress install for the umpteenth time, the Duplicator plugin is your best friend.
Of course, if you only have plans for running one website, you may not find the plugin very useful.
The purpose of the tool is to aid in site migrations when transferring from one webhost to another. For developers that regularly build new sites or subdomains, you can go through the process of setting up your desired base-build and then clone it.
Most seasoned developers will agree, the framework of your website is the most important part of your design. Hence, having a tool that lets you set it up the way you want in just a few minutes is a tool worth having.
As long as you need the same features in the first place.
Benefits of Duplicator
You can drag and drop your archives to the destination site
Compatible with cloud storage services like Google Drive and Dropbox
Perfect for cloning your website to test new features on
Price of Duplicator
A free version is available
Personal plans begin at $69 per year
Freelancer plans begin at $89 per year
Business plans begin at $149 per year
A Gold plan is available for life at $799
7. WPForms
Without a doubt, WPForms is the best form builder available in WordPress. It's powerful, feature-rich, and easy to use. And let's face it, just about every single website will need to create a form for one purpose or another.
Regardless of your needs, WPForms has you covered with over 100 pre-built templates to choose from.
First, you can choose to build your form from scratch or by using a template. You can then customize the form any way you want by using the drag-and-drop form builder. And finally, you can add the form by using the WPForms block in Gutenberg. It's really that simple.
In terms of customization, no other form builder comes close to WPForms as some of its best features include password-protected forms, adding signature fields, support for offline forms, and even create payment methods with PayPal and Stripe. The number of options available is staggering.
Benefits of WPForms
Integrates with page builders like Elementor
Protects against spam and integrates with reCAPTCHA
Display locations to users via forms
Price of WPForms
A free version is available
Basic plans begin at $79 per year
Plus plans begin at $199 per year
Pro plans begin at $399 per year
Elite plans begin at $599 per year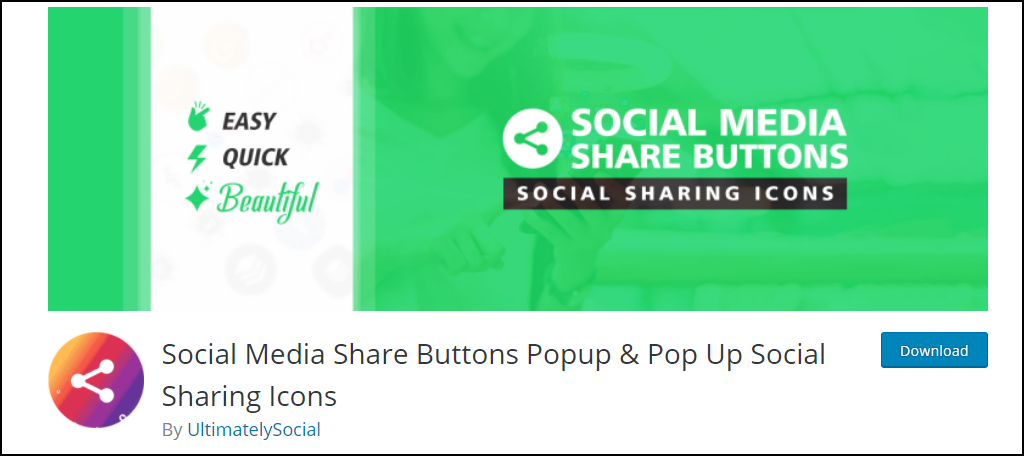 Social media is the best way to share your websites with others, but building a social media presence is not easy. It takes a lot of time, but you can help speed up the process by adding a social media button to your website, and the Social Media Share Buttons plugin is a perfect choice for the job.
It offers support for over 200 different social media networks, including all of the major platforms.
The plugin offers 16 unique designs for each social media icon and even supports multi-function buttons. This means that you can have a button not only to lead visitors to your social media account but also to have them like the page.
It also has support from both floating buttons and pop-ups. And you can even display share buttons at the end of your posts to help improve the rate visitors share them.
And you might think this sounds hard to implement, but it is very easy and should only take a few minutes.
Benefits of Social Media Share Buttons
All of the buttons are optimized for mobile
Display counters for your subscribers and followers
Add animations to social buttons
Price of Social Media Share Buttons
A free version is available
The premium version of the plugin starts at $29.98
Customize Your Website the Way You Want
Instead of paying thousands of dollars to a WordPress website designer to build your website, utilizing these design plugins can help you shape your website into anything. Over the years, web development has become easy enough that anyone can do it if they have the right tools.
And this isn't an exaggeration. The number of small businesses building their own websites is soaring, especially during the Covid-19 pandemic.
WordPress is highly customizable due to its large library of plugins. And as you have seen, the tools are powerful, easy to use, and in most cases, free.
What plugins help you design your website and content?