Hiring a web developer is expensive and not for everyone, especially when you are just starting out. However, web development has been made easy over the years thanks to a host of great website builders to choose from.
Website builders have come so far over the years that it is now possible for someone with zero web development knowledge to create a stellar website. And you don't even have to write a single line of code.
In many cases, an easy website builder will utilize a drag-and-drop interface to help you put together a site in one sitting. Most importantly, unlike hiring an actual web developer, it is extremely affordable, which makes it a great choice for beginners.
What Is A Website Builder
A website builder is a software or tool that allows you to build a website without manually entering code. It provides a variety of tools that make it simple enough for someone with zero experience to build a stunning website from scratch.
Website builders come in two forms, offline and online.
An offline website builder is a software program that you must install on your computer. Once the website is built, you simply need to upload the files to your web host. This type of website builder has one huge advantage, you can edit your website without affecting your live pages.
Online website builders are web-based, which means they run on a web browser (Chrome, Firefox, Safari). They are by far the easiest website builder to use. Many of these services come with web hosting features which saves you an upload step. The main advantage is being able to work from any device in any location.
In most cases, online website builders are far more common in 2020, but many offline options still exist.
Why Drag and Drop Is Amazing for Web Development
One thing you will hear a lot about on this list is drag and drop interfaces and trust me, it is a big deal.
If you have ever looked into web development before drag and drop, you should know you needed a thorough understanding of HTML to do anything, which made web development inaccessible to the majority of people.
Even the simplest changes were troublesome, especially if you could not visualize the changes. After all, you could not see the changes in real-time in many instances.
However, that's changed in 2020.
Drag and drop interfaces allow you to drag elements onto a page and place them anywhere you want without the use of coding. As a result, web development has never been easier and all of the best website builder tools utilize it.
In fact, I would go as far as to say that it is a requirement at this point.
Not only has it gotten easier over time, but this has sped up web design significantly. If you go back to before drag and drop, you'll find that web pages took days to craft (they still can if you use HTML) especially when they have a lot of content.
However, once again, that's changed, you can put together a stylish page in under an hour if you are familiar with the website builder.
As such, all of the website builders on this list will contain this feature.
Who Is A Website Builder For
While website builders are an excellent way to build a website, many will agree that hiring a web developer is worth the higher cost. Thus, it's important to understand who should use a website builder and who should not.
In most cases, the most common customers of website builders include:
Bloggers
Small Business Owners
Freelance Workers
Musicians
Building Online Portfolios
And much more. The reason why a website builder is perfect for these audiences is that it is cheap and perfect for starting out. For example, if you plan on starting a blog, prepare to make virtually no money for quite some time (6-12 months).
Cutting costs is essential, and a website builder can help you save money.
However, there are also people and professions that should consider going above and beyond when it comes to their website. For example:
Lawyers
eCommerce
Restaurant Chains
Clubs
Clinics
and others should consider hiring a web developer.
As the saying goes "you get what you pay for" and hiring a web designer can really give your website the edge or appearance your customers expect. If visitors are going to expect a professional website, you need to make sure you have one.
The Best Website Builders Today
1. Elementor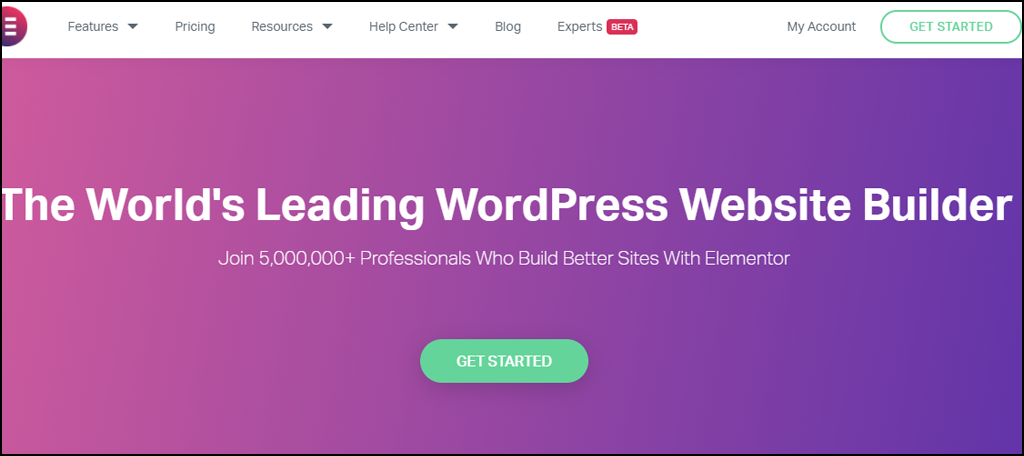 Elementor is one of, if not the best, WordPress website builder available. It began in 2016 and quickly rose to the top of website builders in the WordPress ecosystem. Even it's plugin became one of the largest on the platform in record time.
What makes Elemenetor so successful is how simple it is to build a pixel perfect website with zero experience. On top of this, it is compatible with some of the biggest plugins and tools in the WordPress community, like Mailchimp.
It cannot be stated enough how easy the platform is to use. It offers a huge library of unique page and post designs that helps your website stand out from the other 455 million WordPress websites.
In just a few clicks, you are ready to go.
And with the new Experts beta, you can even get help from some of the best Elementor users. You can even hire them, which will be much cheaper than hiring an actual web developer.
Benefits of Elementor
Drag and drop interface
Over 300 templates to choose from
Pop-up builder
WooCommerce builder
No coding needed
Pricing of Elementor
Free version available
Personal Plan: $49 a year
Plus Plan: $99 a year
Expert Plan: $199 a year
2. Visual Composer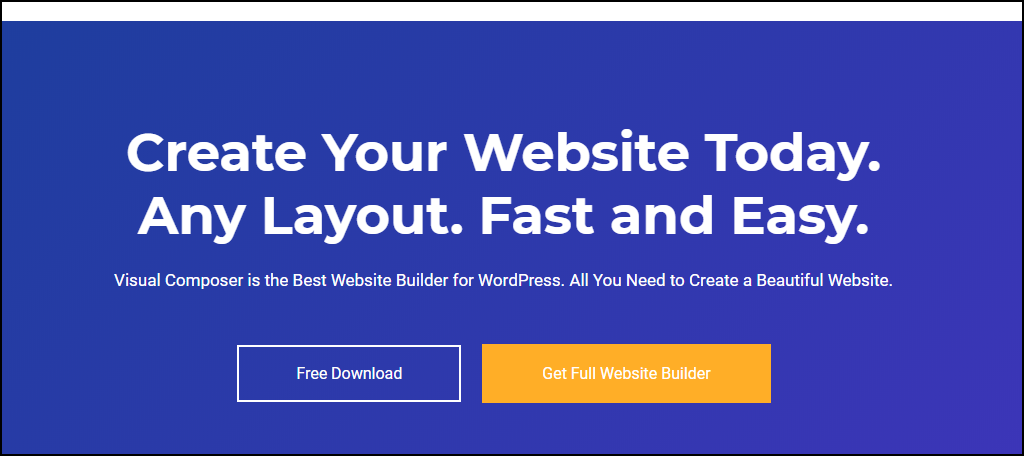 Visual Composer is another great website builder that utilizes a simple drag and drop interface. You can create a ridiculous amount of unique and stunning WordPress pages to make your website stand out from the competition.
Its main features include mobile editing, an icon library, template import and export support, custom Gutenberg editor blocks, Facebook widgets, 404-page templates, Yoast SEO support, and so much more.
This is really just scratching the surface of features it offers.
The live Frontend editor, Inline editor, and Tree view all make editing your website a breeze. Being able to see the changes you make in real-time is critical for creating pages in a timely manner, and Visual Composer has one of the best to offer.
Benefits of Visual Composer
Frontend editor
Mobile editing support
Yoast SEO support
Icon library
No coding necessary
Pricing of Visual Composer
Free version available
Single Website: $49 a year
Three Websites: $99 a year
Unlimited Websites: $349 a year
3. Beaver Builder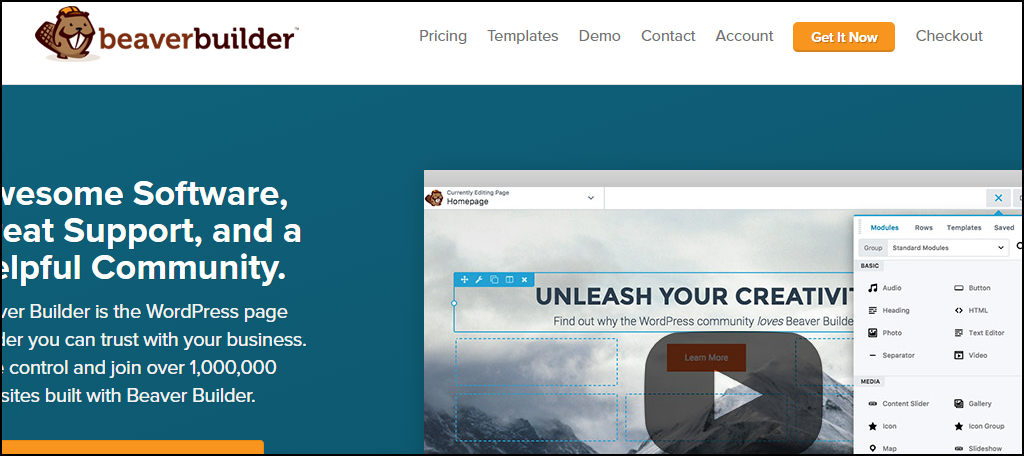 Beaver Builder is a premium drag and drop page building plugin for WordPress. This plugin is one of the best available when it comes to page building in WordPress. It comes with a ridiculous amount of customization and page options to choose from.
Some of these include multiple content modules, sliders, an excellent support team, video row backgrounds (great for showing off products), works with any WordPress theme, lightweight & optimized for speed, and so much more.
Unlike many other website or page builders on this list, you can create these stunning pages without ever leaving your WordPress website. This makes creating and adding pages/posts on the fly a cinch.
Once you get used to it, there's no going back.
Benefits of Beaver Builder
Allows you to build pages directly on WordPress
Video row background support
Compatible with any WordPress theme
Optimized for speed
Excellent support team
Pricing of Beaver Builder
Standard: $99 a year
Pro: $199 a year
Agency: $399 a year
4. Themify Builder
Themify Builder is one of the best and intuitive page designers for WordPress. In fact, you may already be using a Themify theme. Each of these themes automatically comes with the Themify page builder and allows you to make changes on the front and back end of your website.
It comes with a host of features that include row and column customization, custom layout parts (they are reusable!), over 60 animation effects, makes translating your website to another language a cinch and multi-site support.
While Themeify Builder can work on any theme, you will get amazing results if you combine it with a Themify theme. These themes are made to work perfectly with the builder and when combined, can really open up customization options you never thought possible.
Benefits of Themify Builder
Easy translations
Multi-site support
Built into every Themify theme
Over 60 layouts to choose from
Draggable column widths
Pricing of Themify Builder
Free version available
Builder Pro: $69 a year
5. Weebly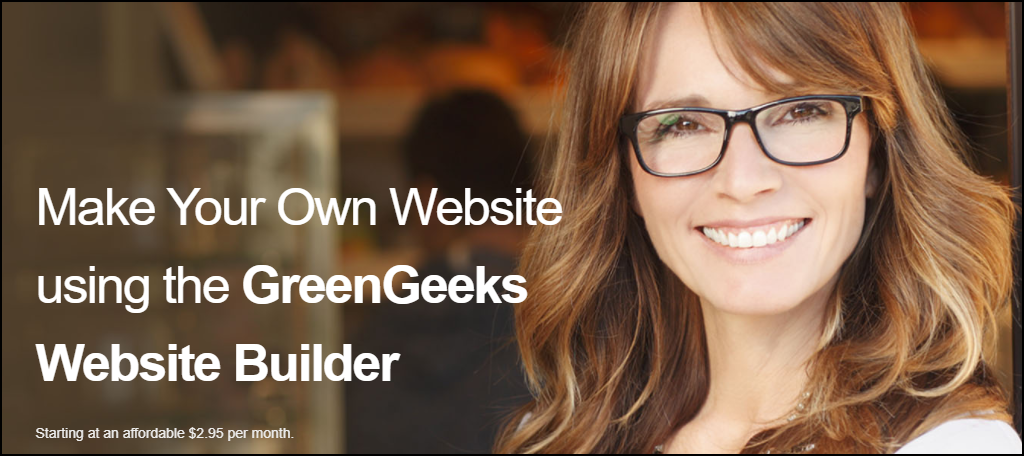 While last on this list, it is certainly not the least. Weebly is one of the best website builders available. So much so, that we at GreenGeeks actually offer it in our web hosting package. That's right, the free version of Weebly is baked in so everyone can take advantage of it.
Contact customer support to activate it for you.
We chose Weebly because it is one of the simplest website builders to use. It gives customers the customization they need to create any kind of website.
Starting a website is no easy task. Even with the best tools, it is still hard to pull it off.
That's why at GreenGeeks, we strive to give customers the easiest tools we can find. That helps get more websites online to deliver the message you want to share.
Some of the key features include no transaction fees, Instagram and Pinterest integration, form building, multiple blogging templates, and more. Make sure to give it a try, after all, it starts out free.
Benefits of Weebly
Drag and drop editor
Ecommerce ready
Mobile Friendly
Form building
Social media integration
Pricing of Weebly
Practice Makes Perfect
I have said numerous times that using a website builder is extremely easy, however, it still takes some getting used too.
After all, you are building a website.
While these tools are much easier than building a website from scratch, expect there to be a learning curve. But, there is good news. These website builders have been around for years and plenty of guides and tutorials exist that can help you make the most of them.
In many cases, the website builder will provide instructional videos and tips to help you along. And don't forget to take full advantage of support teams as they can really help you if you are brand new to web development, especially if you're not familiar with the terminology.
If this is your first time creating a website, I strongly recommend having friends and family try out the pages you create. Often times, you can overlook simple details that can easily get pointed out with a second opinion.
For example, if the font is hard for them to read, other visitors will probably feel the same way.
Thus, you should never let a page go live without getting a second opinion. The last thing you want is an inappropriate or offensive typo to get through.
Have A Plan Before You Begin
I have one last tip to offer you; make a plan.
Yes, I know it sounds simple and you probably have a sketch on the back of a napkin ready to go, but hear me out. There are over 1 billion websites online in 2020, and standing out from that large of a crowd is not easy.
Having a sharp web design is a big part of that. Take a long look at the colors and find ones that complement each other, study the competition, what kind of layouts do they use, and come up with ways to improve.
I can assure you that if you just try to put something together without a plan, it won't look very good.
Which website builder did you like the most? What do you think is the most important feature? Did you find anything particularly hard while using a website builder?