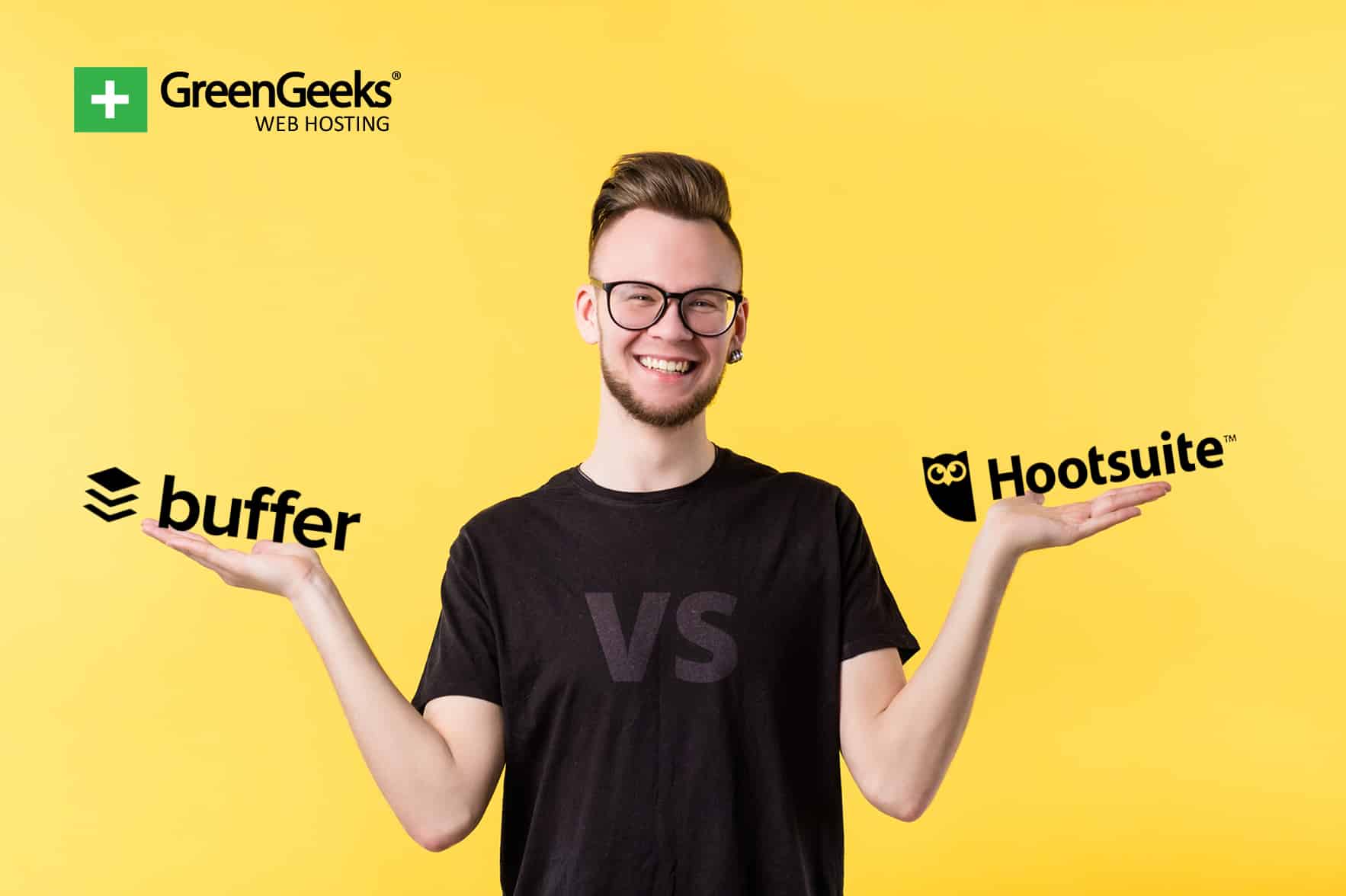 When it comes to social media management, Buffer vs Hootsuite is a big question. Determining which one is better for you is no easy task. They both offer a host of features and many of them overlap.
People are becoming more addicted to the various social media platforms every year.  In 2018, the average internet user spent 2 hours and 22 minutes per day on social media.
It should come as little surprise that reaching this audience is crucial for success, but it is also a huge time sink. That's where a social media management tool like Buffer or Hootsuite comes into play.
What Is A Social Media Management Tool
A social media management tool allows you to perform multiple tasks across the various social networks in one place. Yes, now you can manage Facebook, Twitter, Pinterest and more in one location.
While this by itself will probably save your hours of work every week, it gets better. On top of this, these tools typically offer analytics that helps you reach the right audience every time.
Creating a schedule to post on every platform will no longer be a chore. Most tools offer advanced scheduling methods that help you prioritize what is most important based on your analytics.
To put it simply, social media management tools are designed to save you time, provide more insightful information and help you stay on track.
Understand Your Needs
Any services or tools you purchase should be tailored to your needs. Each of these offers multiple plans with different offerings to help you. But if you don't have a clear game plan, it gets difficult.
Identify which social media platforms you need to manage, how many accounts you will manage, how many users will access the tool and what price you can afford.
If you can figure out this information, selecting which tool is better should be no trouble at all.
Buffer Vs Hootsuite
Without a doubt, Buffer and Hootsuite are among the most successful social media management tools around. They have millions of customers around the world, but which one is better?
It's hard to give a clear answer because they both have the tools necessary for success, but it really comes down to what you need. We will examine the key aspects of each platform and how they compare to each other.
These areas include, pricing, supported social networks, analytics, posting and scheduling.
1. Pricing Options
Regardless of if its buying food or a new car, what you end up paying is usually the deciding factor. That isn't any different when it comes to these tools. Keep in mind that both tools have a free option but have limitations.
Buffer: There are multiple Buffer plans to help websites of any size. The main difference between the plans is how many social accounts (i.e Twitter profiles, Facebook pages, etc.) you can use.  Every plan has a free 14-day trial you can take advantage of.
However, before you decide what plan you need, the free version is plenty for smaller websites to get their feet wet. It offers most of the features the premium plans offer but with far fewer social accounts available.
Hootsuite: Similarly, Hootsuite offers multiple plans as well. However, instead of just social profiles being the difference between plans, you also have different levels of support and increased ad spending limits. All of these plans come with a 30-day free trial to test out.
There is also a Hootsuite free plan that smaller and newer websites can take advantage of while they are setting up their social accounts. Of course, the number of accounts in the free plan is quite limited.
Verdict: While these two may sound similar on paper, one look at the price tags puts Buffer in the clear lead. Their prices are much more affordable for small businesses. On top of that, they offer more social accounts and users than Hootsuite.
In either case, these two offer some of the best free social media management tools on the market.
2. Social Networks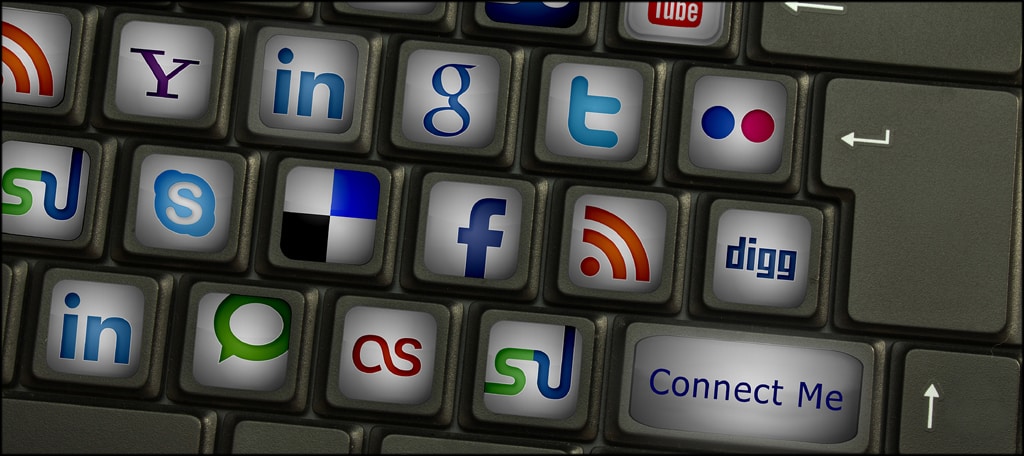 Clearly, if a social media management tool does not support the platforms you use, it's not for you. Regardless of if the price is right, the tool is useless if your preferred platform isn't supported. Luckily, these both support a range of social channels.
Buffer:  Buffer currently supports Facebook, Instagram, Twitter, LinkedIn and Pinterest (only available on Pro and Bussiness plans).
Hootsuite: Hootsuite currently supports Facebook, Instagram, Twitter, LinkedIn, YouTube, Pinterest and WordPress.com Blogs.
Verdict: This one is clearly in Hootsuite's favor. They offer more social network options and none of them are locked behind a paid plan. However, social network offerings are continuously changing for both.
For the majority of small businesses, the platforms offered by either tool are more than sufficient.
3. Analytical Tools
regardless of if you have great content or not, if it does not reach the right audience, it won't pay off. This is where analytical tools come into play. They show you valuable information that helps you target the correct audience on each platform with your content.
Buffer: Buffer offers a very user-friendly analytics dashboard that is great for any skill level. It offers multiple filtering options based on different platform structures (Twitter retweets, Facebook likes, etc.) in an easy to read format. All of the information is exportable and can be viewed on the go with their mobile app.
Unfortunately, all of the data is based on the posts you have published inside of Buffer. This means that if you decide to publish a post somewhere else, you will not be able to see it on the analytics dashboard.
Hootsuite: Hootsuite is far more complicated and can easily confuse first-time users. However, once you get used to it, you will discover that Hootsuite offers very detailed information. Real-time analytics, social sentiment gauging and trend notifications stand out. And the best part is this is all instantly accessible.
To take advantage of these features you will need to upgrade to a premium plan. However, you will have a limited amount of free uses to get a feel for it.
Verdict: Hootsuite has much stronger and comprehensive analytical tools available for customers.  However, they are mostly locked behind a pro version. If you are planning on sticking to a free version, Buffer is probably the way to go, especially with the mobile app.
If you are planning on upgrading to a paid plan, Hootsuite is clearly worth what you are paying for, though.
4. Scheduler And Publishing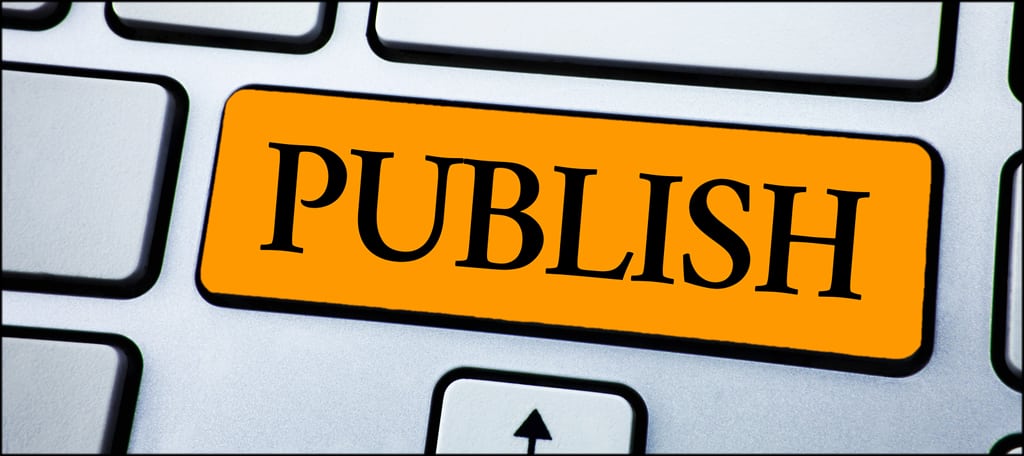 When it comes to social media managing, scheduling, publishing and replying are the biggest time-consuming tasks. The more successful your social accounts become, the more work it is. This is exactly why most companies have a dedicated social media team.
Buffer: Buffer is primarily a scheduling tool that allows you to publish to multiple platforms at once. It will also show you the best time to publish based on internal algorithms. It really shows off when it comes to automatic posting.
Buffer fully supports IFTTT, the most popular automation tool. This allows it to expand what networks you can post to including YouTube, Tumblr, direct WordPress posts on your website and much more.
However, Buffer falls short when it comes to interacting with your published content. Buffer will not let you respond to content, with the exception of being able to schedule retweets.
Hootsuite: Hootsuite allows you to post content immediately and to multiple networks at once. Very similar to Buffer, it utilizes internal algorithms to publish at the best time.
While Hootsuite fully supports automatic posting, as all social media management tools should, it is not compatible with many other tools. This gives it a lot less flexibility.
Hootsuite allows you to fully respond, retweet, favorite and more from one place. This makes it a one-stop shop for actively managing your social media content.
Verdict: Both tools offer similar features, but have different strengths. For a lot of people, not being able to respond to content in Buffer is a deal breaker. However, the automatic posting options are superior in Buffer thanks to its compatibility with IFTTT. But this also increases the difficulty.
Ultimately, Hootsuite has better tools built into it and the option to respond is a must have. Although, Buffer has a lot to offer in this category and should be dismissed out of hand.
Buffer Vs Hootsuite: Final Verdict
While both of these are trying to accomplish the same things, they do so in a very different way. Each one has different strengths and weaknesses. Thus, it is very difficult to actually say which one is better.
But that's not the question. The question is which one is better for you?
If you are a beginner looking for a cheaper option, Buffer is a really good choice. It is very simple to use, offers mobile support and has the basic features you would expect, with the exception of responding to social media content. It is perfect for small business owners.
However, if you are more experienced, the complexity of Hootsuite will not be an issue. It might cost more money, but it has more powerful tools at its disposal, especially when it comes to analytics and supports more social networks. It has more tools at its disposal when it comes to handling bigger teams making it great for expanding businesses.
Overall, both are excellent tools to use, but you only need one of them.
Customer Reviews Are A Great Resource
Still having trouble deciding which one is for you? I always recommend looking at actual customer reviews. Customer reviews give you the best idea when it comes to a product. Really, there isn't anyone better to ask than someone who has actually used the service.
Capterra has hundreds of user reviews for both Buffer and Hootsuite. These reviews will help you get a clear picture of what hundreds of customers are saying.
Social Media Is The Key To Success
Regardless of what type of business you run, social media marketing will play a crucial role. There is a very simple reason why every major corporation around the world relies on social media marketing…because it works.
Social media networks have billions of users every year and yes, that was with a "B." That number is expected to continue growing for the foreseeable future. Any business that wants to continue operating needs to properly engage on social media platforms.
Keep in mind that while these are definitely the two most popular tools, they are not the only ones available. There is no shortage of social media tools available for you to use.
Which social media management tool is right for you?