As I write this, much of the world is adapting to life during the spread of the COVID-19 coronavirus. New concepts like "social distancing" are being introduced to prevent further spread of the virus. People are staying at home and "self-quarantining," doing as much business online as possible.
Some businesses can readily adapt to employees working from home rather than gathering in an office. Here at GreenGeeks, the majority of our teams already work remotely, not in traditional office spaces.
But what about businesses that don't have experience with a remote workforce? Or those, like restaurants and retail stores, that can't transition to stay-at-home work? What if your local or state government implements a "lockdown," and you're forced to remain at home? Or you work for a business that has had to close temporarily?
There are a lot of things we can do to adapt our businesses to unusual social conditions, whatever the cause.
What Office-Based Businesses Can Do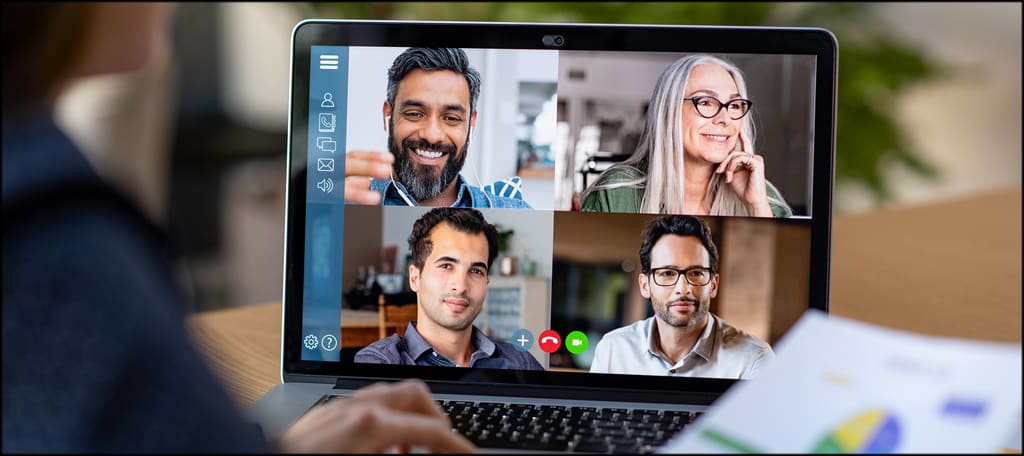 If you're used to conducting business in an office environment, pivoting to remote collaboration can be challenging. Many schools have adapted by shifting to online courses. Though, schools may have an advantage in that area since their "customers" are mostly younger people. Youth are generally more adaptable and may even welcome changes from the norm.
But for the rest of us, working from home can be a new experience. For most traditional businesses that suddenly find themselves online, internal communication is probably the number one challenge. It's easy to keep up communication with customers. You're used to doing that. But keeping up with co-workers who are no longer right across the hall can be tough.
Take a tip from businesses that have been online from day one and make use of some of these tools.
Slack
Every company I know with a remote workforce uses Slack as a communications hub. Slack integrates group and one-on-one chat with messaging, tools, and file sharing all in one slick interface. Small teams can use Slack for free, but archiving of messages is limited.
Applications like Microsoft Teams and Flock are viable alternatives, but Slack has them all beat in one important category. Ease of use.
If you've ever tried to teach a marketing department how to use a communication platform like BaseCamp, you'll appreciate Slack. Non-technical users can master the basics in minutes.
No offense to my brothers and sisters in marketing intended, of course.
Zoom
You can get a lot done over the phone or with a remote communication tool like Slack. But if you really want to get down to business and conduct a traditional meeting, video conferencing is the answer. And the clear leader in bringing teams together via video these days is Zoom.
Meetings, chats, workspaces, webinars – Zoom can do it all. It's easy to use and if your team is under 100 people (and you don't meet for more than 40 minutes), it's free.
In fact, Zoom is being used to facilitate various WordCamps.
Skype and Google Hangouts are also solid choices. The good news is you can try almost all of the video conferencing applications for free and see which works best for your team.
Don't Forget About Email
Neglected and abused, email nevertheless continues to hold its spot as the first killer app on the internet. It's older than the web (and many people reading this), but it's still relevant and useful.
Communications apps like Slack are wonderful, but like any discussion platform, older messages are easily buried and subsequently overlooked. If you need to send a long message or technical instructions, a chat application isn't always the best option. An email message is self-contained and generally has a longer shelf-life.
When a coworker is staring blankly because you're talking about a message they never read, saying "I emailed it" is better than saying, "It's in Slack." They'll be able to find your message in their email. They may not have the patience or ability to find it in a chat application.
What Customer Service Businesses Can Do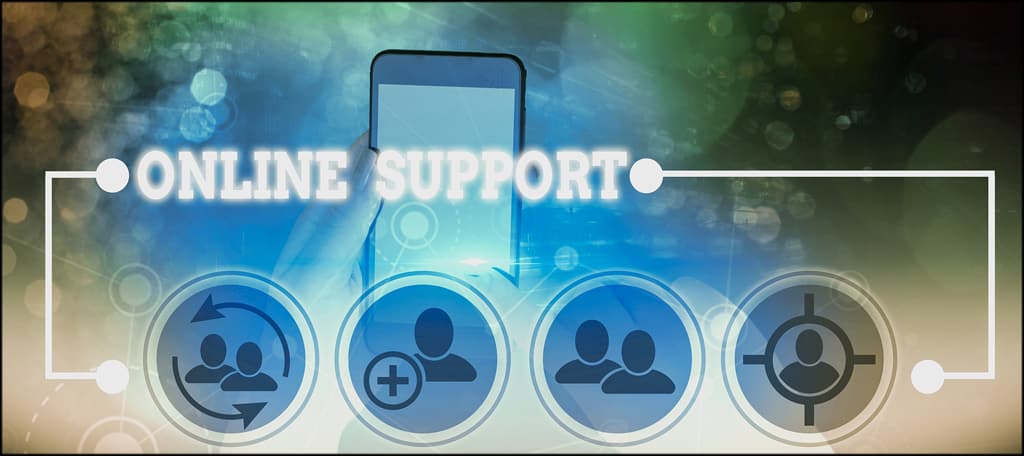 Some companies don't have the luxury of making the transition to doing business online overnight. Restaurants, grocery and retail stores, delivery companies and the like, all rely on face-to-face contact with customers. Here are some of the ways the service industry is adapting.
Restaurants
Almost all fast-food restaurants have drive-through ordering, and many dine-in restaurants have switched over to take out only. Some have even implemented curb-side online ordering.
You place your order online, drive to the restaurant, and staff delivers your take out order to your car. Dining rooms may be closing, but many restaurants are coming up with inventive ways to remain open.
Instructors
Most teaching can make the transition to online lessons relatively seamlessly. Music lessons, language, scholastic tutoring, can all be done over a Skype or Zoom session.
Even gyms and yoga instructors can do physical training and workouts online. Some instructors are offering online classes at reduced prices—or even for free—which is great for ensuring customer loyalty.
Technical Support
If you run a support business that makes in-person house calls, you may still be able to keep many appointments. A lot of technical support is essentially instruction or tutoring, so it can be done through a video connection. You can't open up someone's computer and replace the RAM online, of course. But you can use a remote desktop connection to fix most other things.
If you get new business through your website, you can add live chat to provide assistance and gain customers. Answering people's questions, whether or not they're customers, is a boost to your reputation.
Everyone Else
I've seen some great examples of creativity and inventiveness in dealing with the current quarantine. Like ads for a local garage door company that has come up with "no contact" garage door servicing! They communicate with customers via text messages, do their work, then before leaving, sanitize everything they came in contact with.
Creative problem solving like that can help prevent canceled appointments and lost revenue. If you run a business that provides personal services like manicures or haircuts, selling vouchers for future service can also create cash flow when people aren't walking in the door. Your customers want to be loyal. Provide them with a way to do it.
Don't Forget Your Social Media Presence
In addition to updating your company website (you are updating your website, right?), don't neglect your social media. People confined to their homes spend a lot more time online. Be there if they reach out to you. Post frequent updates on your accounts. Update your Google Business page. Keep a high profile.
Financial Help for Small Businesses
Depending on where you live in the world, there may be government assistance available to help your small business. Forbes magazine is maintaining a list of federal, state and lender-specific support available in the United States. Canada is providing resources for businesses (and employees). The EU has relaxed some rules and made emergency funds available.
Check with your local government and work your way up the chain until you find an agency that can help. New economic incentives and relief are being introduced every day. So if you couldn't find help last week, check again, and keep checking.
What You Can Do if Your Regular Employment Is Interrupted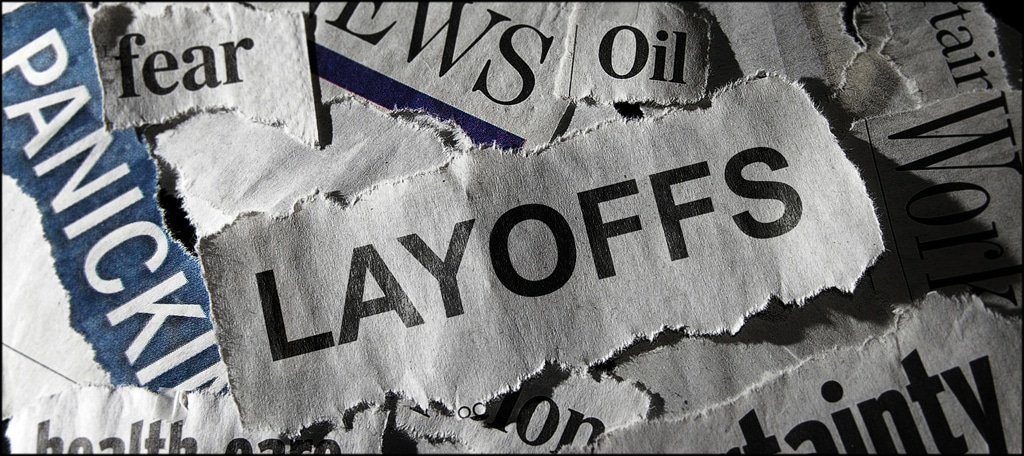 If you're temporarily unemployed or laid off from your job, you may find yourself looking for online business ideas. The good news is the internet is always open for business, and you can do business online too.
Blogging
What, I can earn money blogging? Yes, you can. Blogging isn't the kind of thing you can start doing today and cash a check next week. But if you want to build a business for yourself for the future, there are a lot of opportunities. Take advantage of any unexpected downtime to lay the foundation for future success.
The key to starting a successful blog is picking a niche. Think about what interests you, or better yet what you love to do, and build a blog around the subject. Some always-popular blog niches are things like lifestyle, beauty, fashion, and selling or reviewing clothing.
But any kind of blog can potentially earn revenue. Remember, the more specific your niche, the less competition. As a bonus, niche readers tend to be loyal readers.
Searching for the best online business that isn't a blog? You've got a lot of choices there as well.
Build a Business Online
The possibilities here are limited only by your imagination. If it can be sold, there are buyers out there…whatever "it" is.
One easy way to get started is to try your hand at an Amazon affiliate site. Amazon isn't the only game in town, of course, there are other affiliate options as well. You'll have to produce your own content to build a lucrative affiliate site, so it may take time. But if you can create an authoritative site about any subject, you can earn income from affiliate links.
If you want to get into e-commerce, a good way to start is with a dropshipping site. Dropshipping allows you to sell a wide variety of merchandise without buying a single piece of inventory. Unlike a blog or affiliate site, you can set up an online store in no time. Some of the dropshipping companies even provide tools to populate your store with merchandise.
On the less traditional side, you could even start a dating or auction site. Those won't be instant money-makers, though. I'm just trying to stimulate your out-of-the-box idea hatching. If you can dream it up, there's an audience out there somewhere.
Build A Website That Promotes Your Talent
If you're artistically inclined, it's a good time to create a site to start earning money from your talent. A graphic design portfolio, or an artist's or photographer's site can attract collectors.
If you already have a body of work, you have inventory. Put it to work for you.
If you're diligent and hard-working, you can grow a "temporary" online business into something that is a full-time, self-employment and independence-making experience.
Don't Forget to Take Some Time to Get Your Future Employment Ducks in a Row
Many of us are at home with a lot of time to spare. Binge-watching Tiger King on Netflix is one (awesome) way to pass the time. Another is to update your resume and LinkedIn profile. Admittedly, updating LinkedIn may not be as fascinating as Tiger King, but the benefits to you are greater.
To Say That These Are Trying Times Is an Understatement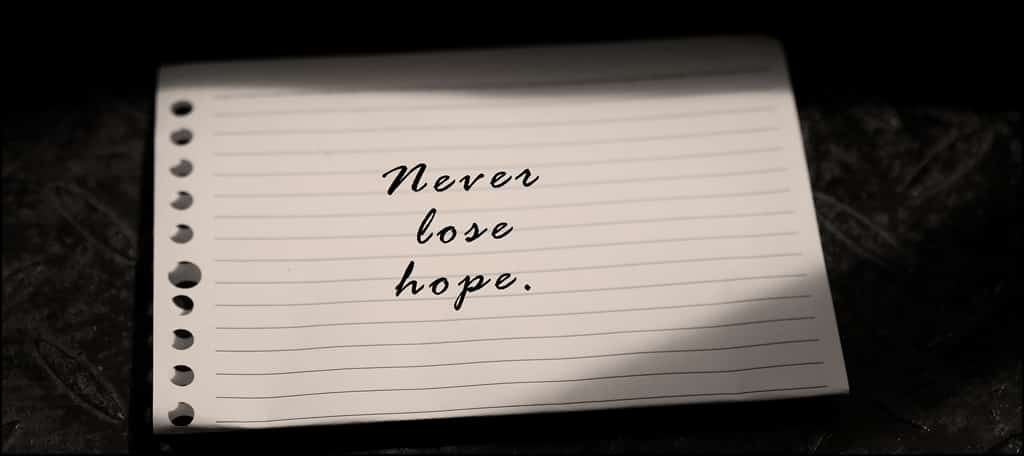 Focusing on what you can do to maintain business normalcy during a global human catastrophe may seem crass. But we all rely on businesses to support ourselves and our families. Doing whatever we can to keep everyone safe, productive, feeling secure is a positive thing.
If you run a business, you have to reassure your customers that they are safe when dealing with you. If it's a business where they come to you, talk about the safety measures you're taking. The same applies if you deliver to them.
Make customers aware of the steps you're taking to ensure their safety. Adapt to what they need to feel secure doing business online with you. Don't just listen to your customers. Really hear them.
And don't underestimate the long-term effects of what you do now. If you make customers feel good about doing business with you during bad times, they'll feel good about you forever. Your reputation is always important, but that importance is magnified during stressful times.
The impression you make on your customers when things are tough will stay with you. Make sure it's positive.
Emergencies and upheavals eventually pass, and when they do, we may be able to apply some of what we learned. If COVID-19 opens the eyes of some businesses to the potential benefits of a remote workforce, that's a good thing.
The things we learn in order to adapt when our employment is endangered can help us even in "normal" times. Customer service changes we make may carry over and contribute to future success.
Today we're all tasked with making the best of a bad situation. Your goal should be not only to make the best of it but also to continue your improvements on through to the other side.
Stay safe. Stay positive.