We write a lot of tutorials and articles about the WordPress CMS (Content Management System). They're mostly "getting started" pieces, but you may be interested to learn that a lot of high-profile sites use WordPress.
WordPress began its life as blogging software but has evolved into the most widely-used CMS in the world.
Estimates of what percentage of websites use WordPress vary depending on who you ask. Is it 34%? 36%? Any way you slice it, it's safe to say that a third of all websites use WordPress.
How Did WordPress Become So Popular?
That's a reasonable question without an easy answer.
It's the Ecosystem
Many people point to the vast ecosystem that has grown up around WordPress: the plugins, themes, and helpful community. And that ecosystem is nothing to sneeze at.
There are over 7,000 themes and almost 56,000 plugins available at wordpress.org. And there are tens of thousands more themes on sites like ThemeForest, Elegant Themes, and MOJO Marketplace.
But did the ecosystem grow around WordPress, or did WordPress grow around the ecosystem? It's impossible to say. The likely explanation is they grew together.
WordPress was the right software at the right moment in time, and its growth was managed very well. When you can attract thousands of attendees to WordCamps around the world, you're doing something (or everything) right.
It's the Ease of Use
The other often-cited explanation for the success of WordPress is that it's easy to use.
That's true, in a sense. You can install WordPress and have a site up and running in a few minutes. But there is a learning curve involved if you want to get the most out of it.
I've recommended WordPress to many people over the years. And honestly, most of them have come back to me after installing it and asked, "Now what?"
That's probably why a Google search for "WordPress tutorial" returns 1,290,000 results. (Remove the quotation marks, and it's close to half a billion results.) Here at GreenGeeks, we have written over a thousand WordPress tutorials ourselves.
That's a lot of WordPress.
Here's a List of 17 Popular Websites That Use WordPress
A list of high-profile websites using WordPress could go into the hundreds. But these are a few of the most interesting WordPress CMS examples.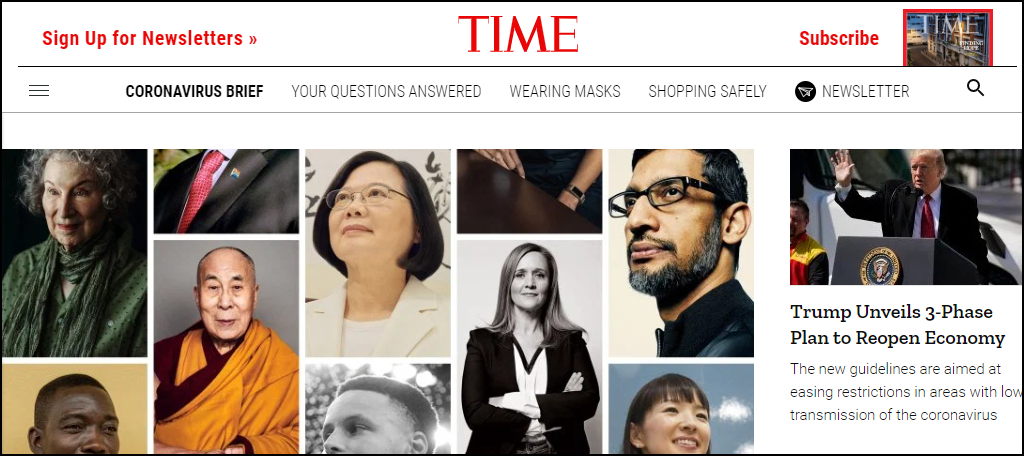 Publishing for almost 100 years, Time has the world's largest circulation for a weekly news magazine. With an online archive of every article they've ever published, Time has taken full advantage of its online presence.
One of the earliest print magazines to adapt to the web (remember Pathfinder?), Time has been online in one form or another since 1994. That's more than most of us can say.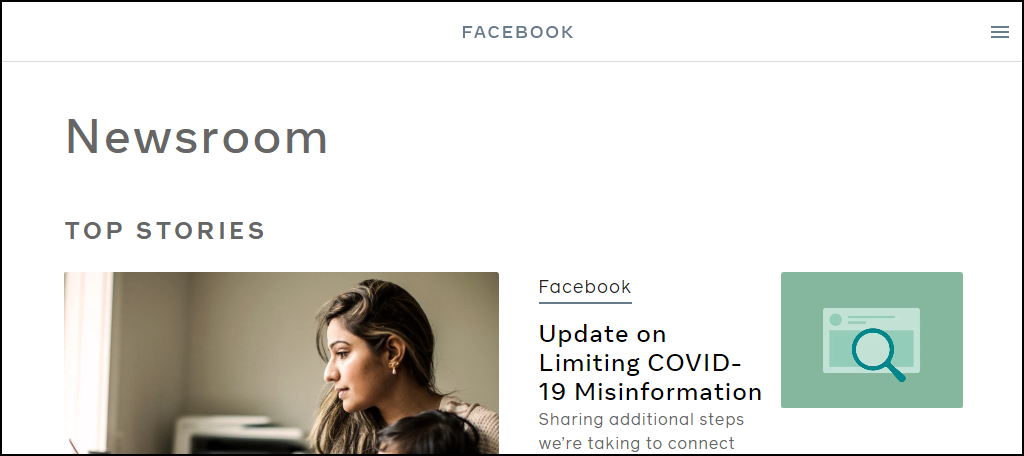 Did you know Facebook had a news site? They do. Unrelated to the generic news items on Facebook, the Newsroom is mostly articles about Facebook itself.
Articles date back to April 2006, so it's been around since shortly after Facebook's inception. This may explain why a company worth almost half a trillion dollars is still using WordPress for (a small) part of its site.
Though I should point out that Facebook Newsroom doesn't run on a standard WordPress installation. It uses WordPress VIP, an enterprise-level WordPress service.
Yes, that Disney. The Walt Disney Company site is the corporate website, one of many different sites that Disney operates. But it's unique among the Disney properties in that it runs on WordPress.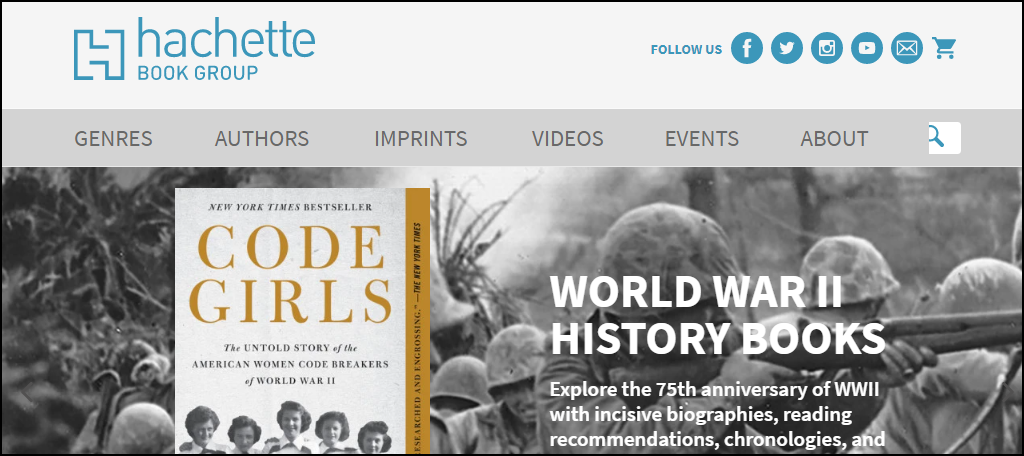 The third-largest book publisher in the world, Hachette, is known as being The Publisher That Took On Amazon. The dispute began in 2014 when Amazon demanded that Hachette lower its e-book prices to $9.99.
Hachette said they would decide what their prices would be, thank you very much, and a strange, public feud erupted. Hachette finally won the battle. But during the months that negotiations went on, Amazon made it nearly impossible to order Hachette titles on their site.
Another WordPress VIP site, BBC America, went all-in with WordPress after getting its start on several different CMS. The UK BBC website doesn't use WordPress, though it looks as if it does.
If you've never seen the BBC America series Orphan Black, do yourself a favor and binge it immediately.
If you can't get enough of TED Talks, make your way to the TED Blog. TED, in case you are a recent arrival to earth, is a series of lectures or "talks" that were initially centered around the convergence of Technology, Entertainment, and Design.
It's expanded its sphere of interest over the years to include a wide range of topics. The conference has been around since 1984, but they didn't start posting talks online until 2006.
If you're considering attending a TED conference, bring your checkbook. In 2010 or 2011, I convinced the company I worked for to send me to TED in Long Beach, California.
To my surprise, my application was approved, so I put in a requisition for the TED ticket. Which, as it happened, was $10,000. That's when the company decided that maybe I wouldn't be attending TED after all.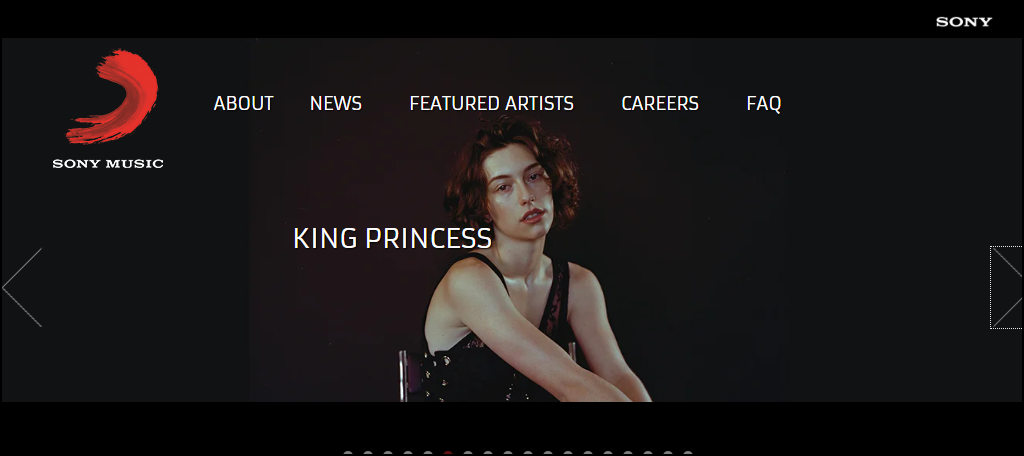 When I was a lad, it seemed like there were a thousand record companies. Now there are, for all intents and purposes, three. Sony Music is one of them.
Columbia, RCA, Epic, and Arista Records are all part of Sony Music, along with many other smaller labels. Some Sony Music artists you may have heard of include Bob Dylan, Paul McCartney, Johnny Cash, Michael Jackson, Bruce Springsteen, and Automatic Dog Machine.
Okay, I might have made up the last one. But you know how the music business is. Anything goes.
Publicly funded by various Swedish Government offices, ministries, and interest groups, the Official Site of Sweden runs on WordPress.
I'm not sure why I find this one so impressive. Maybe because I live in America and I can't imagine any government agency using WordPress. They prefer to give us websites that seem to have been designed by committee in 1995.
Whether your favorite James Bond actor is Sean Connery or Roger Moore, 007.com has something for you.
Yes, I know David Niven, George Lazenby (who?), Timothy Dalton (why?), Pierce Brosnan, and Daniel Craig have also played Bond. But none of them are anyone's favorite Bond.
I have to go with Sean Connery. I mean, Dr. No, Thunderball, Goldfinger, Diamonds Are Forever? Come on. Those are classics.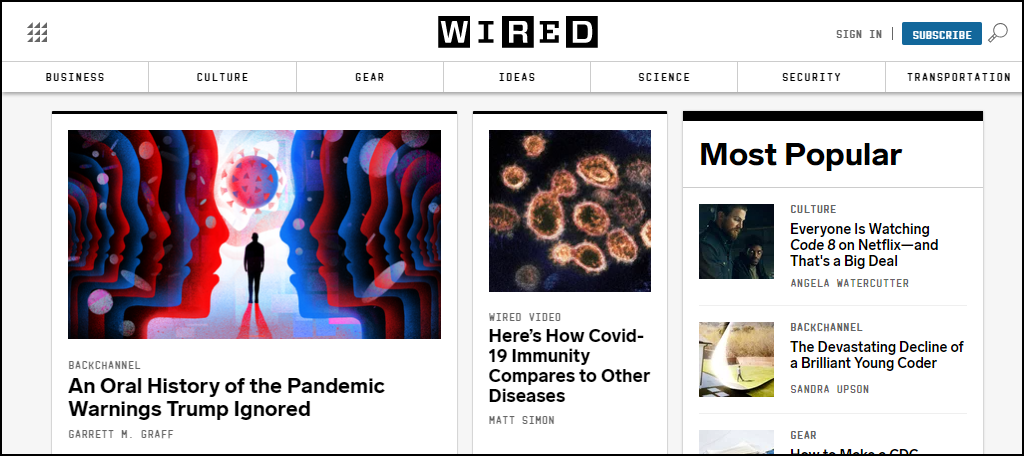 I mentioned that Time had one of the first magazine websites. But Wired had one of the first websites period.
HotWired appeared in the summer of 1994. Mosaic was the dominant web browser. Netscape Navigator hadn't yet launched. Mark Zuckerberg was ten years old. You get the idea—old school.
For anyone who was on the web at the time, wired.com was like a visitor from the future.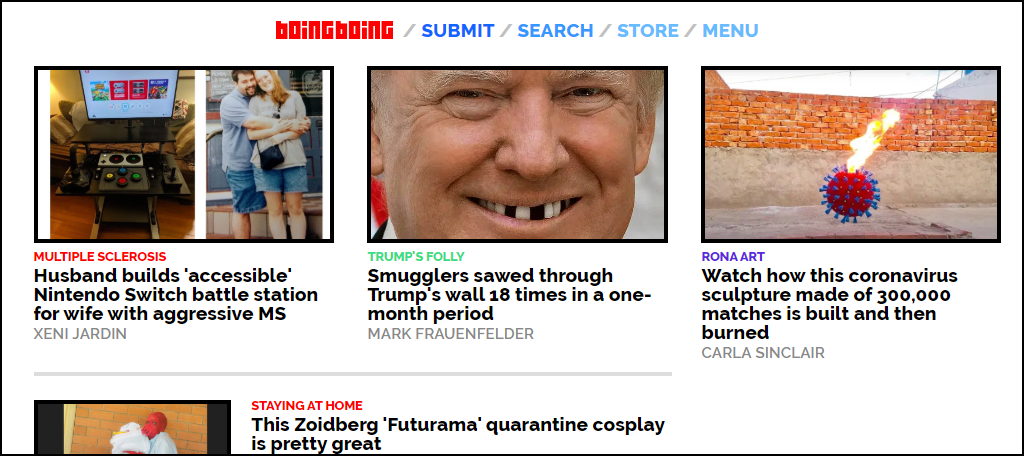 Irreverent, weird, unprofessional, and one of a kind, Boing Boing has been an online fixture for two decades. It almost single-handedly spawned thousands of other irreverent sites that never quite measured up to what Boing Boing did.
The imitators didn't have Boing Boing's smart, clever writers who were genuinely interested in weird things. I'm always surprised, in a good way, when I come across it and see it's still going strong.
And, like Wired, it's interesting because the site predates the invention of WordPress. So at some point, they chose WordPress as a viable platform. That's high praise from the pioneers of the web.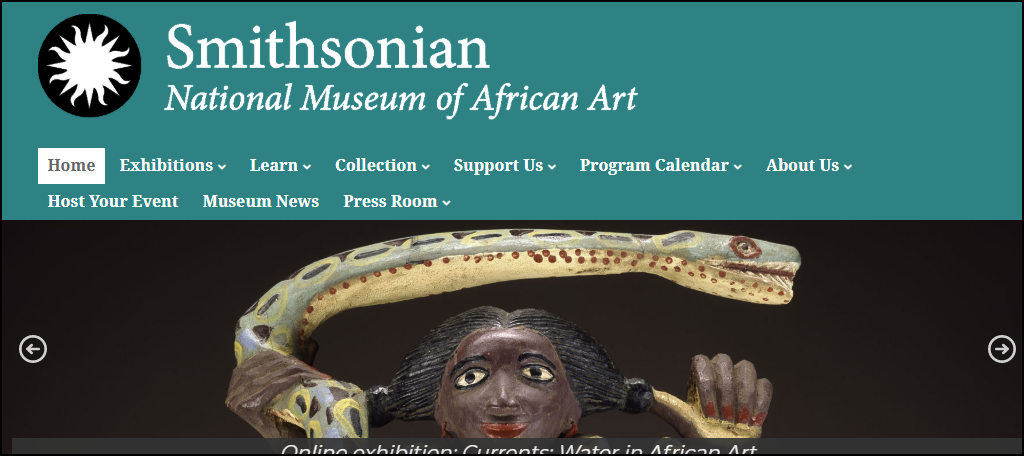 I've included this site because, well, the Smithsonian. If someone at the Smithsonian decided that WordPress was the way to go, that should tell you something. Those are smart folks over there.
It's also an interesting site because African Art is compelling. And if you look around, it's unusual to find a WordPress site on a .edu domain that isn't a university. (Though, many universities have embraced WordPress for their websites.)
Ripley's Believe it or Not! not only runs on WordPress, but they also do ticket ordering and e-commerce from the site. That's something we haven't really talked about up to now.
But one of the reasons WordPress is so widely used is because plugins make it easy to conduct e-commerce. Not so long ago, setting up a store on a website was quite a complicated matter. But WordPress plugins like WooCommerce changed all that.
A chance visit to a small Ripley's museum in Santa Rosa, California, hooked me on Ripley's over 25 years ago. It was in "The Church Built from One Tree," and the guy who worked there was as nutty as Ripley.
He went on about the Fiji Mermaid and other sideshow gaffs with a deadpan seriousness that was amazing to behold. His enthusiasm for Robert Ripley's legacy was as genuine as it was weird.
Is there a travel trailer more iconic than the rounded silver Airstream? It's a classic product company making use of all the cutting-edge technology WordPress can offer.
There are comparison tools, 3D brochures, a virtual coach builder; it's all here. Airstreams are just cool. There's no getting around it. And so is their website.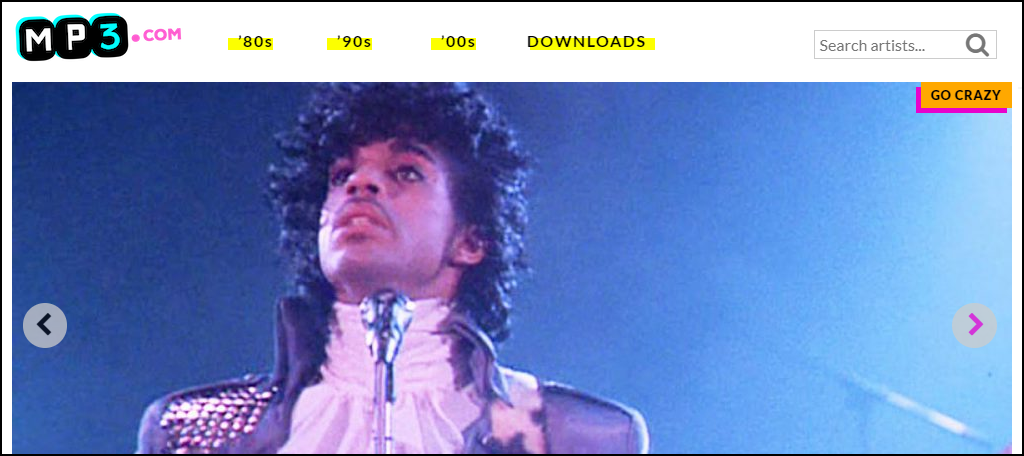 Remember MP3s? Another website that predates WordPress by a good five years is MP3.com. This one goes all the way back to when people named sites whatever.com. The .com was part of the name because it was so futuristic.
You can't really have a site that does what MP3.com originally did anymore. It's morphed into a music magazine site, so it makes sense that they use WordPress. I don't know if it's a tremendously popular or highly trafficked site. But this stubborn holdout comes in at #15 by virtue of continuing to exist.
Respect.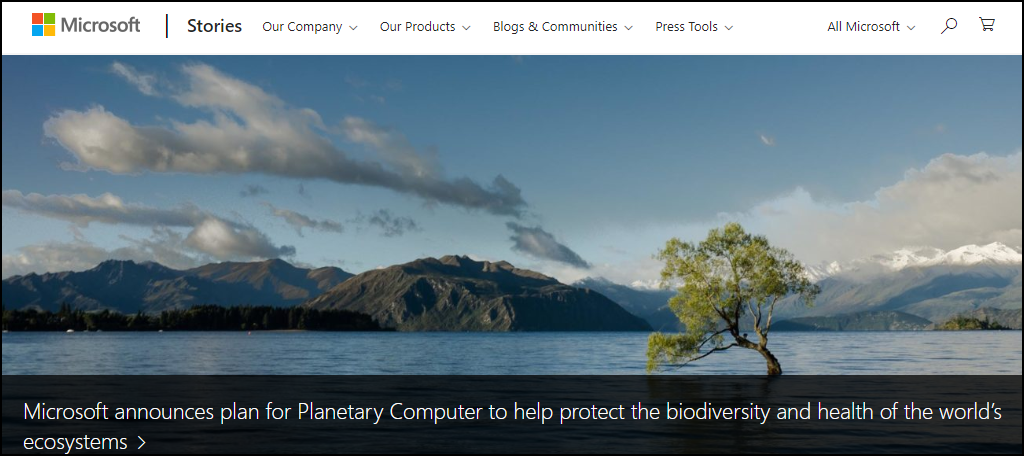 Microsoft gets a bad rap, a lot of which, frankly, it deserves. But if you dig under the surface, you'll find that they're always up to some next-gen type of invent-y stuff up there in Redmond.
They're also big believers in using their own technology on their websites. Which makes this one surprising. No one expects to see a Microsoft site running WordPress, but here it is.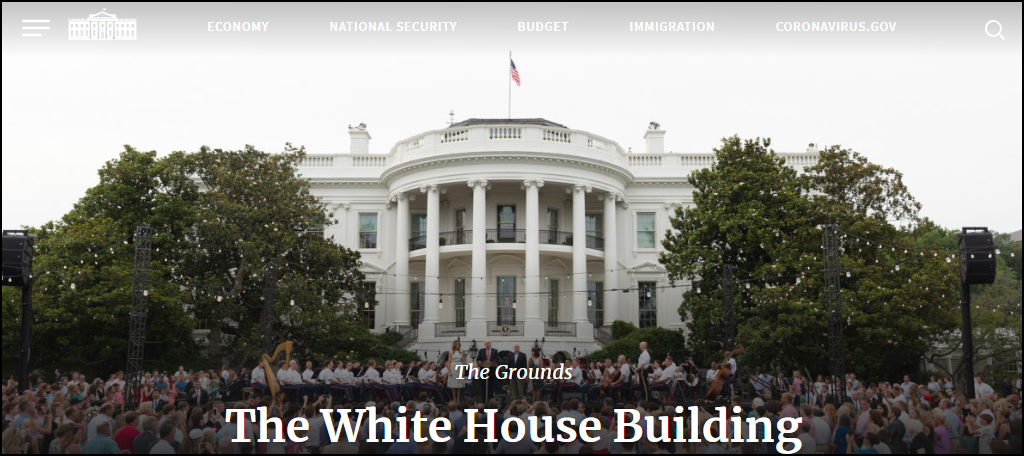 And finally, I include The White House because people always seem surprised to learn the site uses WordPress.
It's not a particularly complicated site, technically, and I don't know how much traffic it gets. But it's an important site, and the Federal government trusts it to WordPress.
All right, that wraps up our list. As I mentioned earlier, there are many more examples of a CMS site using WordPress. It's hard to miss them, what with a third of the web being WordPress sites.
Does Your Favorite Site Use WordPress?
It's easy to find out. Just go to the IsItWP website and enter the domain name. They'll analyze the site, and if it uses WordPress, they'll even tell you which theme is being used.
It's worth noting that none of the sites on our list use an off-the-shelf theme that anyone can buy. They're all using highly customized themes that were likely written from scratch by WordPress developers.
They're optimized for high traffic, and they employ elaborate user systems to manage hundreds of contributors.
But that's one of the advantages of making your CMS WordPress. It's expandable and adaptable. You can start with a common theme and change it later down the line. The database structure remains essentially the same, so growth—and change—is always an option.
Having said that, it's also worth noting that few of the busiest, most-visited sites on the web use WordPress. Every "top sites" list is different, but the only WordPress site I could find on any of them is medicalnewstoday.com.
But that's probably not a fair evaluation of the performance abilities of WordPress. The majority of the most visited sites were built to serve very specific purposes.
If It's Good Enough for the Country of Sweden, It's Good Enough for Us
If this list does nothing else, it should convince you that WordPress can handle your website. It's time tested, and up for just about any task you throw at it. Whether you call it a blog or CMS, it's a good fit for almost any web project.
And you can rest assured that WordPress will be around for as long as you need it. Our grandchildren will probably be using WordPress 73.x one day.