There's a lot of competition when it comes to building a website from scratch, and today we're going to find out what is the best option between Squarespace, Wix, and WordPress. These are the three biggest CMS on the market, thus it's only natural to compare these giants.
While there are many similarities between them, at the end of the day, they are still very different from one another. Each offers unique advantages and disadvantages, thus finding the one that's right for your website is challenging.
Today, we will look at a variety of factors to determine which CMS is better.
Overview: Squarespace vs WordPress vs Wix
All three of these allow users to create websites. However, the way they go about it is drastically different. Let's take a look at each one at a fundamental level before we start comparing them against one another.
Squarespace Overview
Squarespace is a no-code CMS that specializes in building stunning websites in a timely fashion. It utilizes a drag-and-drop interface to help make it accessible at any skill level, but there is room for those with coding knowledge to really shine.
Users have access to a huge library of templates to help them get started and hosting is included in the subscription. In fact, just about everything you could ever need is included in the subscription, thus the billing model is very straightforward with no hidden costs.
That said, you only have access to the tools available within Squarespace itself. It is possible to code in more features and add unique designs and page layouts. But at this point, you're going to need to know more than the basics of coding or hire a developer.
WordPress Overview
WordPress is open-source software that allows users to build websites for free. It is currently the most popular website builder in the world with a market share that exceeds 40%. Or in other words, over 40% of the internet is built using WordPress.
No code is required to build a website. Instead, developers can use the vast library of plugins and themes to add what they want. Plugins work like apps for your smartphone, as they add extra features and tools to WordPress. Whereas, themes dictate the appearance of the site.
In reality, there are two WordPress CMS, WordPress.com and WordPress.org. WordPress.com is the free version of WordPress that includes hosting, but it is extremely limited.
Instead, the comparison today will focus on the self-hosted option, WordPress.org.
Wix Overview
Wix is a cloud-based CMS that allows users to build websites by utilizing a drag-and-drop interface with no coding required. To put it simply, you log into Wix.com where you can edit, update, and manage your website from any device.
Customers have access to hundreds of free templates and apps to help them customize their websites. They even have a fully free option that includes a free domain, but using a branded subdomain is never recommended.
In fact, they even take it a step further by adding advertisements to your website automatically. You cannot remove the ads unless you upgrade your plan. The free plan is worth considering to test the platform, but not for actually running a website.
Ease-of-Use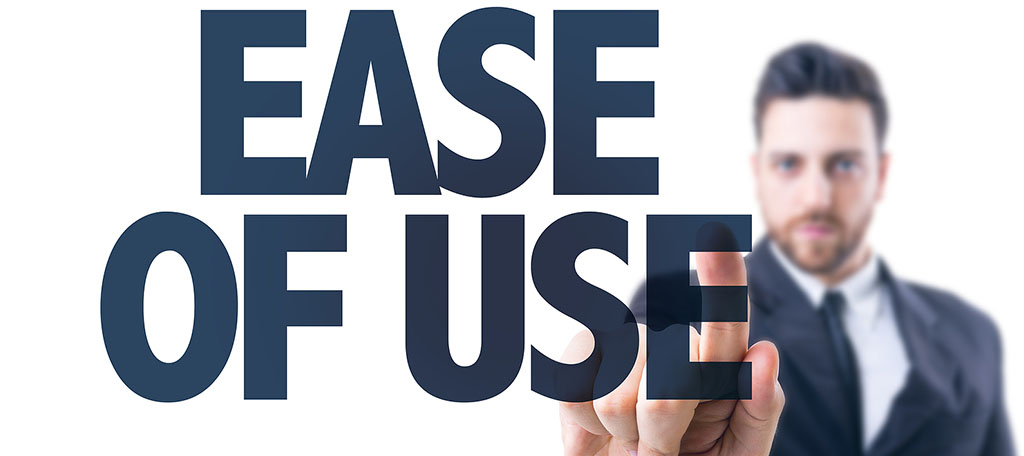 Building a website has changed drastically in the last twenty years. It no longer takes extensive coding knowledge to build the website of your dreams. Instead, modern CMS focus on building a website without code.
And there's one very important reason why.
Most people who need to build a website have zero coding experience. If you run a small business, having a website is required in 2021. But odds are you specialize in your own field and not web design.
Let's see which one is the easiest to use.
Squarespace Accessibility
Squarespace utilizes a block-based editor, which makes adding elements to your posts and pages simple. The actual post or page resembles a grid that allows you to place blocks in any location on it which you can freely move.
As a result, its extremely easy to get started.
And with over 100 templates to choose from, users are sure to find something they like. However, this accessibility comes at a price…the options are limited. What it can do, is very simple, but there are many things it cannot do, which we will cover in a moment.
WordPress Accessibility: Winner
WordPress is a true CMS and separates more of the creation process than the others, but I would argue this is a strength. In terms of design, you simply need to pick a theme and it will automatically decorate every post and page on your website.
And for content creation, WordPress also utilizes a block-based editor called Gutenberg.
With it, users can add a variety of elements to their pages and posts. They can also add additional blocks to it by installing plugins, which can dramatically increase the possibilities.
WordPress has a slight learning curve, but it can do about an extra thousand things compared to the others.
Wix Accessibility
Wix has a terrific editor that utilizes both drag-and-drop and What You See Is What You Get (WYSIWYG) design. Every element on the page or post can be moved to any location by dragging it to the desired location.
This makes editing any of the 800+ templates available a cinch.
Therefore, regardless of if your a seasoned developer or a complete beginner, Wix is very accessible. Yet, after the initial page design, things begin to get more complicated, which can make it slightly harder to use than the other CMS in this comparison.
Results
Squarespace, WordPress, and Wix are incredibly simple to use, which makes this the closest category. Yet, WordPress definitely comes out on top once you're past the initial setup.
You can easily change anything on your website at a moment's notice. Part of this is because you have full access to your pages, included the root directory.
And thanks to the vast library of plugins, there's always a tool that can help with no coding involved.
Design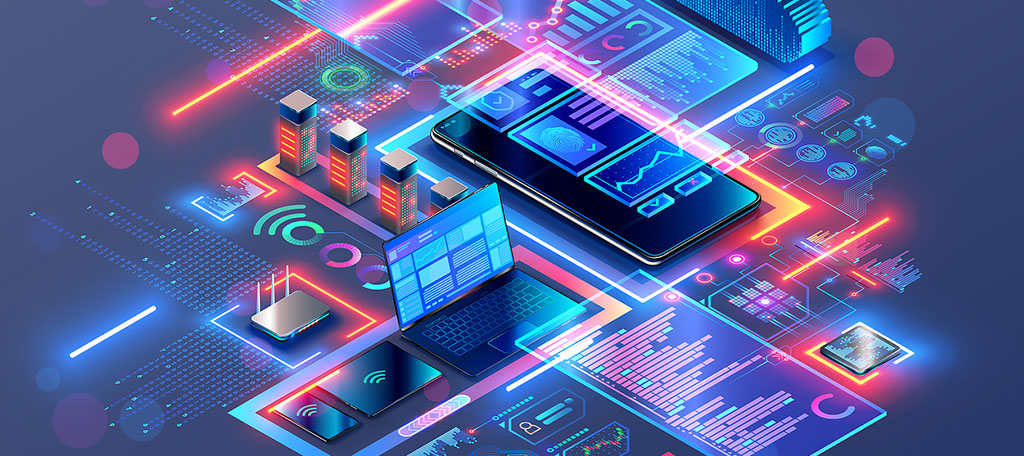 The standards of website design have improved significantly over the years. And if your website doesn't look the part, it can have a direct impact on sales and directly influence your website's bounce rate.
And this is especially important for websites with a physical location.
Why is that?
If your website looks messy, what does that say about your actual store? Therefore, it's important to make sure your website looks great. Each of these CMS goes about the design process differently, so let's see which is the best.
Squarespace Design
Squarespace might have some of the best-looking website templates available for any CMS, but there are not that many. On paper, having over 100 sounds like a lot, but it's quite a paltry amount compared to others.
Especially when they are separated into specific website categories.
On top of this, the level of customization is not all that great. Each template has a limited number of page layouts available, and while it is possible to utilize coding to achieve more options, beginners are not going to know how to do it.
It's a very shallow design system.
WordPress Design: Winner
When it comes to design options, WordPress is simply unmatched. Developers have access to thousands of free and premium themes, and every single one of them is fully customizable thanks to the equally impressive plugin library.
Each theme even offers it's own support section to help beginners.
Another factor that puts WordPress leagues above other website makers is the number of page builders it supports. Other platforms limit you to their own tools, whereas WordPress opens the flood gates.
You can create a page by utilizing the tools you feel most comfortable with.
Wix Design
Wix really shines when it comes to customization due to the sheer number of templates at the ready. With over 800 available, you will find a look you like and each one is fully responsive and written in HTML5.
And as we just covered, it's easy to edit everything.
However, there is one giant flaw about this system, and it's that you cannot change your template after creating a website. This makes updating the design of your pages nearly impossible because the only option is to create a new site.
Results
You can make a really stylish website regardless if you use Squarespace, WordPress, or Wix. However, WordPress stands out as the winner. It has far more customization options available that developers can take advantage of.
Most importantly, you have choice. With WordPress, you can choose between multiple tool sets by using different page builder plugins.
eCommerce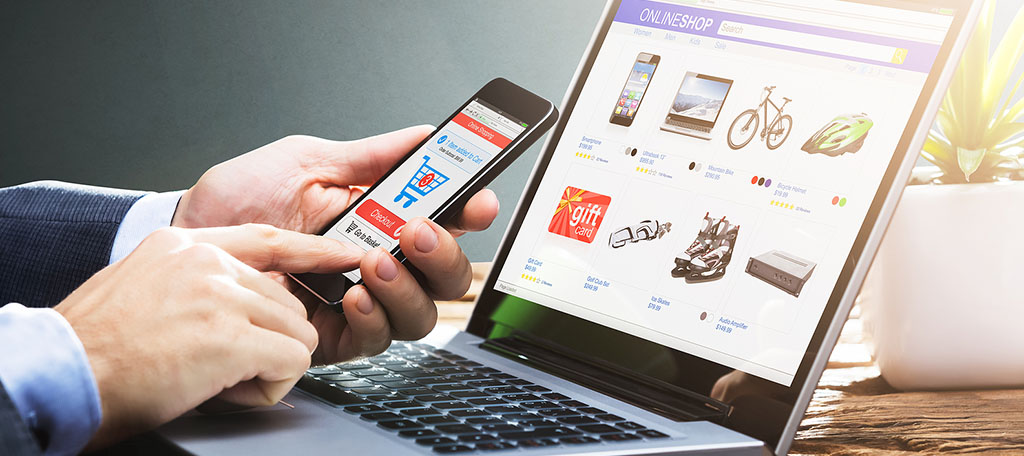 It's common to believe that blogs are the most popular website type. But, that's not entirely true because eCommerce sites reign supreme. Although it is worth pointing out that many eCommerce sites add a blog to help improve SEO, which is why the line has become so blurry.
Ecommerce refers to any activity that sells goods or services on the internet.
All three of these CMS offer users access to eCommerce tools and services, but the way they go about it is quite different. It's also important to consider the scalability of each platform.
While each offers similar features, one of them stands above the other.
Squarespace eCommerce
Squarespace eCommerce capabilities are very limited, noticing a pattern here? The only payments you can accept are PayPal and Stripe. While these are very popular in the United States, you're going to run into problems on an international level.
This is a limitation that an eCommerce website should not start with.
On top of this, eCommerce will require a different plan. In fact, if you wanted to just sell a few pieces of merch, the price of your plan has just increased.
In addition, the cheapest plan offers a 3% transaction fee. And that's on top of what PayPal or Stripe will charge.
WordPress eCommerce: Winner
WordPress has a secret weapon when it comes to eCommerce, WooCommerce. This plugin powers over 5 million online stores and is the most comprehensive tool for online stores on any platform.
Most Importantly, it can scale as your store grows.
Unlike the other platforms on this list, eCommerce is completely free to add. In terms of payment gateways, it supports just about every single one. It even supports Bitcoin payments!
It also has a plethora of plugins that specialize in specific business types like restaurants or subscription memberships. There are no limitations when it comes to eCommerce in WordPress.
Wix eCommerce
Wix offers multiple eCommerce plans, which means that you may need to upgrade your plan to add basic functionality. In terms of payment gateways, Wix supports over 50 of them including the major ones like PayPal and Stripe.
They even have their own payment method, Wix Payments.
It has a lot of other features like taking orders online for restaurants. But in most cases, users will find the features limited. This also includes the number of third-party apps and services you have access to.
Results
This is one category in that WordPress utterly dominates Squarespace and Wix.
WordPress is the most popular platform for eCommerce websites due to the freedom of choice you have. Combine that with the number of additional plugins at your disposal and there's nothing you can't sell.
It's also worth highlighting the discrepancy between membership options. Wix and Squarespace pale in comparison to WordPress in this category.
Integrations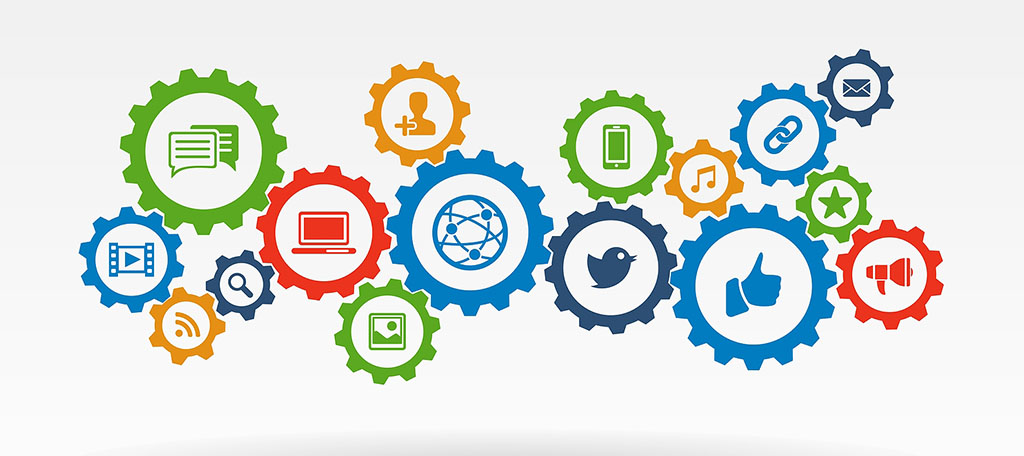 For most businesses, you're going to need to integrate with third-party tools, services, and platforms to meet the demands of your customer base. This is unavoidable for those who need analytical tools, email marketing, and other common features.
And connecting your website with them is known as an integration.
As some of the most widely used CMS, the integration options they offer are very comprehensive. However, it's not just the offerings that are important, but how easy they are to use.
Let's see what each one offers.
Squarespace Integrations
Squarespace offers multiple official integrations to help connect your website with other popular platforms and services. These include massive ones like Facebook, MailChimp, Disqus, and many others.
The only problem is the ones they don't offer.
There's really no workaround because Squarespace does not support them. This can leave your website in a real bind if you are not happy with the options available to you.
And at that point, your only option is to use a different CMS.
WordPress Integrations: Winner
With an estimated 64 million website's powered by WordPress, you can expect a superb offering of integration options. WordPress can essentially integrate with anything thanks to the open-source nature of the CMS.
And this is made even easier by using one of the thousands of plugins available.
In fact, many plugins are dedicated to connecting WordPress with specific platforms or services. Regardless if you're looking for an email marketing service or want to integrate a live chat software on your homepage, WordPress has a solution.
Wix Integrations
Wix has a robust offering of over 250 integrations that developers can take advantage of. These can be accessed from the Wix App Market, and are very similar to WordPress plugins.
And they support many of the major apps. However, similarly to Squarespace, your in trouble if something is not supported.
The tools available are limited to that specific app with no real workaround. You might be able to pull off some magic with custom coding, but that's far above a beginner's capabilities.
That said, they regularly add more integration options, so there is hope. If not, then it may be time to switch.
Results
In reality, integrations come down to pure numbers. WordPress has that in spades, whereas Squarespace and Wix are lacking. They simply don't offer the same number of options and that may just be a result of how popular WordPress is.
As open-source software, there is nothing stopping a developer from making a plugin to make those connections.
Pricing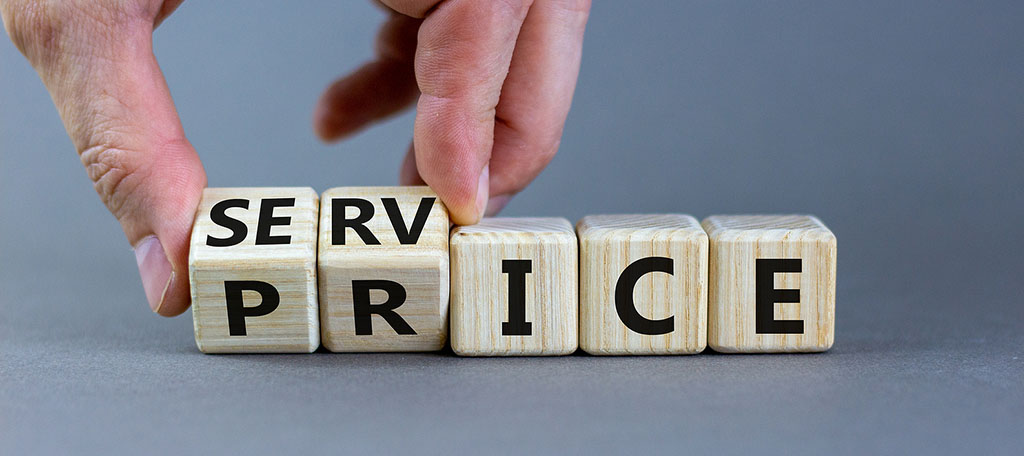 For many people looking to build a website, the cost is a major deciding factor when it comes to choosing a CMS. And as you might expect, the types of plans each of these offers are very different from one another.
It really depends on what you want to do with your website.
For instance, if you are expecting to grow in the following years, the scalability of your plan matters a lot. After all, if you use more resources, you're going to pay for it.
In any event, let's take a deeper look at what each one of these offers.
Squarespace Pricing
Squarespace utilizes a plan-based structure with multiple tiers. As a result, you only pay for the features and resources you need. And the basic plan starts at just $12 a month but doesn't include eCommerce support.
Instead, that plan begins at $18.
In comparison, a shared web hosting plan will run you about $3.
Each plan has different features available, but this can cause many users a headache if they only need a specific feature. For instance, for an abandoned cart recovery feature for eCommerce sites, you need to buy the most expensive plan at $40 a month.
WordPress Pricing: Winner
WordPress is free open-source software, thus it has a cost of $0. Yet, to actually use it, you are going to need a web hosting plan and a domain name. Luckily, the web hosting industry is extremely competitive, resulting in a monthly cost that's cheaper than a coffee.
Luckily, a domain name is typically included in a hosting plan nowadays.
That said, picking a web host is not an easy choice. They have a direct impact on the speed of your website, the support you receive, and even the impact your website has on the environment.
Here at GreenGeeks, we offer environmentally-friendly web hosting at a competitive rate.
Wix Pricing
Wix also utilizes a plan-based pricing system like Squarespace but separates it into Website Plans, Business & eCommerce Plans, and Enterprise Plans. This makes it easy for customers to identify which they need to run their website.
However, it's far more expensive than both web hosting, and even Squarespace.
It's worth pointing out that there is a free Wix plan, but it's not recommended for serious websites. This is because you cannot use a custom domain name, which means your URL will include "Wix" in it.
Wix also places their own ads at the top and bottom of your free site.
Results
WordPress ends up being the cheaper option by a wide margin, especially if you want to add eCommerce functionality to your website. It also has far more flexibility because you can switch web hosts at any time if you are unhappy with the service.
In comparison, leaving Squarespace or Wix will require designing another website. Although, you can transfer your actual content without much trouble.
WordPress is the clear winner.
Squarespace vs Wix vs WordPress Final Results
If you've been paying attention to the winner in each category, you should know that WordPress is the better choice.
It's easy to use, offers far more customization in every regard, has the best eCommerce tools available, integrates with just about everything, and due to the competitive nature of web hosting, ends up being far cheaper.
To put it simply, WordPress does not have any limitations, as you can create any type of website. The tools at its disposal outnumber the competition and the userbase is massive. As a result, the level of support you can find online is night and day.
There's a reason 40% of the internet chooses WordPress, and we think it's pretty clear.
Do you prefer Squarespace, Wix, or WordPress?