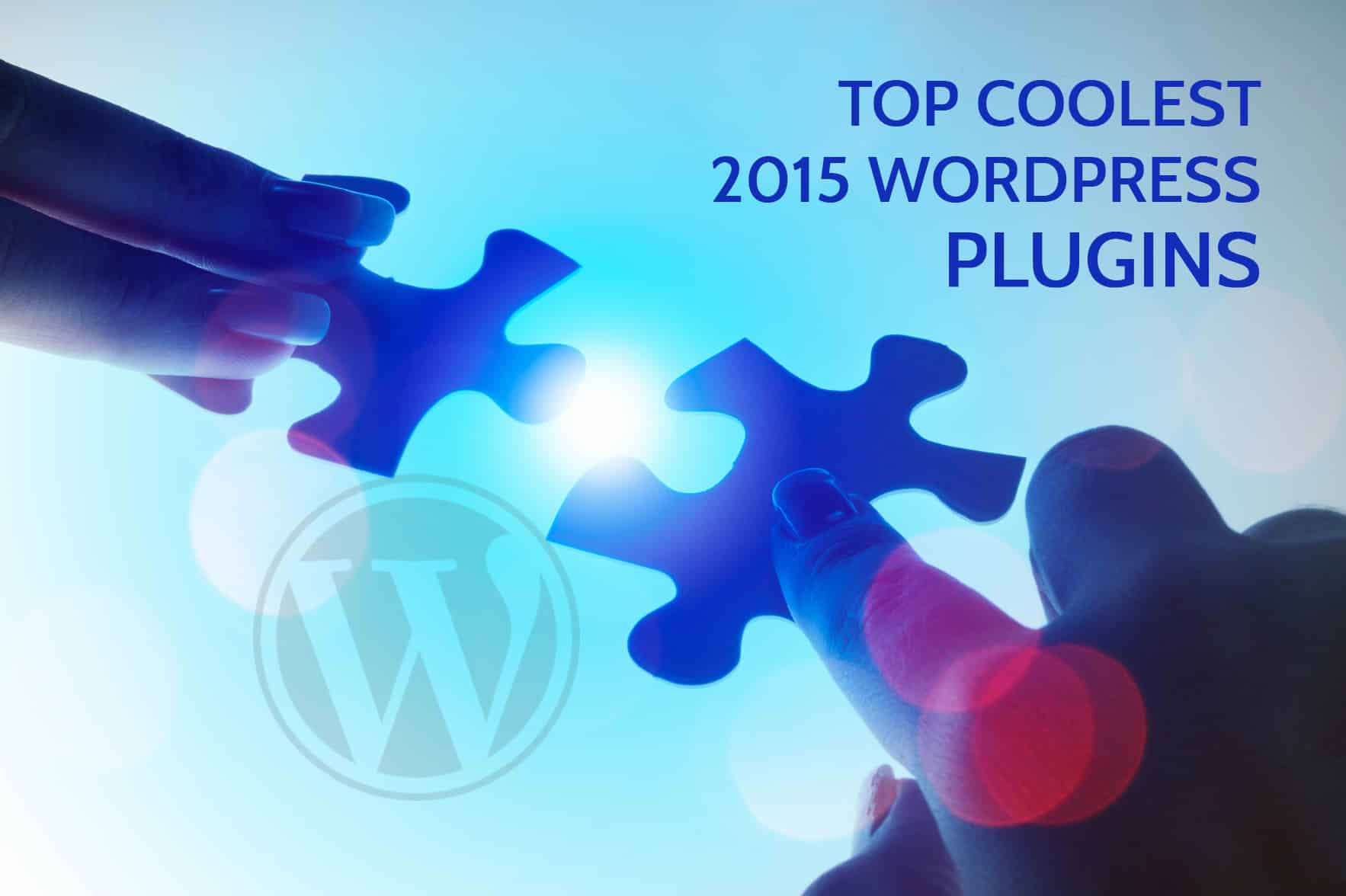 There are thousands of different WordPress plugins out there add or extend features within the very popular blogging platform. However, how do you know which ones are the coolest? Which plugins are the best? We have been searching far and wide and we feel like we have come up with a great list of the top WordPress plugins.
Here are some of the coolest plugins for your WordPress blog in 2015:
Yoast SEO

You can quickly improve the search engine optimization of your WordPress powered blog by adding Yoast SEO. It helps you write better content and fully optimizes WordPress to make sure you stand a better chance at ranking high in the search engine results.
Now, there is no magic button that turns your blog into the number one result in Google. This will still depend on the type of quality content you create. However, the tools offered in Yoast SEO can easily help you rank higher while writing better posts and pages.
Social Media Widget

Need a simple way to add social sharing of your WordPress blog's posts or pages? The Social Media Widget adds a simple sidebar widget that lets anybody share the post on Facebook, Twitter, Google+ and many other social networks out there.
It always opens them up in a new browser window as well. This means your page is still available and the visitor can come back to read more of your content.
Really Simple CAPTCHA
Need to add a CAPTCHA to your website? This plugin is one of the best of the best. So, what does it do differently? Really Simple CAPTCHA doesn't use PHP "sessions" for storing states. It stores them as temporary files.
This plugin helps reduce various kinds of spam that comes from using various forms and plugins on your site.
However, it is important to note that this plugin does not work by itself and is meant to be used alongside other contact form plugins.
Speaking of contact forms…
Contact Form 7

Contact Form 7 has to be one of the most popular contact form plugins for WordPress. It can manage multiple contact forms from the admin panel. You can easily customize the form as well.
The forms you create also support Ajax-powered submitting, spam filtering and more. This contact form plugin for WordPress also works hand-in-hand with Really Simple CAPTCHA I mentioned above.
With over five million active installations, it's among the most popular tools WordPress developers use on a regular basis.
Wordfence Security
The Wordfence Security plugin protects your website from malware and hacks. It uses a deep-server-side scan of your website and compares it to the official WordPress repository. The plugin has a built-in scanning system, effective and updated firewall and can send email to your account regarding custom changes.
Wordfence does not use a lot of bandwidth due to the fact that it does all of the security scans on the web hosting server. You also have options to reduce the impact of the scan on the server to help reduce lag on your site.
TablePress
Need to include tables to compare data, facts and figures? TablePress is a great plugin for WordPress that allows you to manage these with an array of customizable options. Once a table has been created, you can embed it into any page, post or text widget in only a few clicks.
If you know your way around CSS, you can customize the tables even further by using the Custom CSS field in the plugin options. You can also import and export created tables at will giving you a good way to back up or migrate content.
Jetpack
Now, I include Jetpack as my last suggestion because there are so many great services packed into this one plugin. Once you add Jetpack to your WordPress install and activate a free WordPress.com account, you have access to a wide variety of modules.
You can add features that include customizations, traffic, and performance tools. Social sharing, proofreading and image lazy-loading are only a handful of the modules Jetpack has readily available for free for its users.
Expand What WordPress Can Do For You
These are all great plugins for WordPress that you can download and install today. Find a few good resources here? There is no doubt there are a lot of great plugins for WordPress. However, I can say these are some of the very best that you should at least check out.
Is there one that you know of that did not make it on the list? Let us know in the comments.