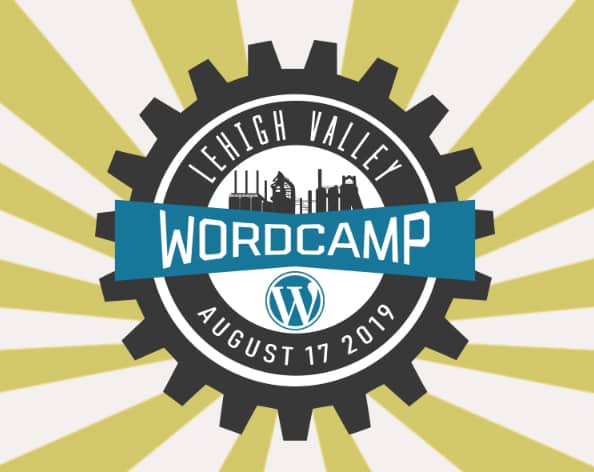 On Saturday, August 17th, GreenGeeks is proud to sponsor WordCamp Lehigh Valley 2019 located at the Fowler Family Southside Center in Bethlehem, PA. You can find this establishment at the Northampton Community College.
And although GreenGeeks won't be there in person, we're sure that it will be a grand event.
What to Expect at WordCamp Lehigh Valley 2019
For those attending the one-day event, you can be sure to find all kinds of WordPress goodness. In fact, there are several that I wish I could attend myself.
For instance, you can find sessions such as:
These are just some of the great talks going on at WordCamp Lehigh Valley 2019. Whether you're interested in podcasts or want a quick way to create a website in 30 minutes, the sessions are quite diverse.
Fun Facts About Lehigh Valley, Bethlehem
Lehigh Valley has a very long and rich history going back to the very formation of the United States. And there is a lot to explore!
For instance, did you know:
The famed artifact, The Liberty Bell, was hidden away from British soldiers to avoid it being melted down. It was in the Zion's Reformed Church of Christ's basement in Allentown from 1777 to 1778.
If you like music, Bethlehem has one of the largest and free festivals in the country. This 10-day event usually has over 500 musical performers with more than a million people attending.
For those who love to scuba dive, the Dutch Spring is the largest freshwater diving facility in the United States. So, bring your diving gear.
There is an incredible amount of things to see and experience in Bethlehem. From history buffs to wine connoisseurs, you'll have a lot at your disposal. While you're there for the WordCamp, don't forget to do a bit of exploring yourself.
Have a Great Time at WordCamp Lehigh Valley 2019
Although we won't be there in person, GreenGeeks will be there in spirit. Have a fun and safe weekend, Pennsylvania. Enjoy everything the venue and talks have to offer.
I would also like to thank the volunteers, organizers, attendees and sponsors for putting these WordCamps together. It's a fine testament to the power of the WordPress community as it brings so many people from all walks of life together.