WordCamp US 2018 was held at the Music City Center in downtown Nashville, Tennessee. The architecture of buildings in Nashville is absolutely incredible and very art-esque.
In the Music City Center, WordCamp was held throughout the facility. This allowed patrons to wander the halls of this intricate building. The Hallway track is where the sponsors were set up and where a lot of socialization took place between many individuals.
I'm sure a lot of business deals were made during this awesome weekend!
The GreenGeeks team arrived at the hotel in Nashville late Thursday evening. After everyone checked in and got ready for the evening dinner, we packed up all our swag we shipped to the hotel.
Hailing a few Ubers to get all our swag and the team, we headed to the Music City Center. The logistics were a little off this time around but it wasn't too horrible.
So for that, I am thankful.
The Meet and Greets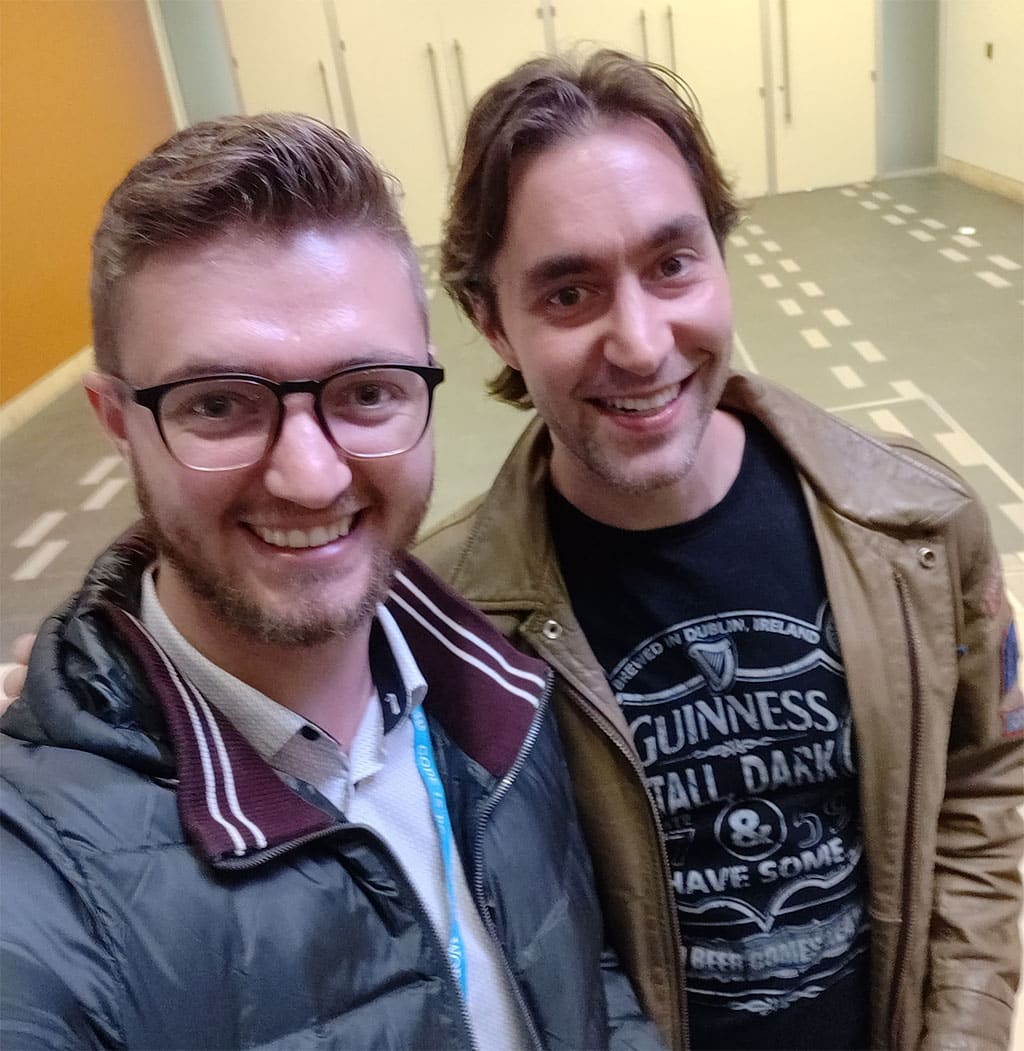 After getting the swag to the event center and setting up our table, the rest of the evening was packed full of wonderful conversation with many existing friends and meeting wonderful new people.
We enjoyed drinks at the bar that was set up in the event center. It was a little fancy as they also catered a buffet of finger foods and snacks.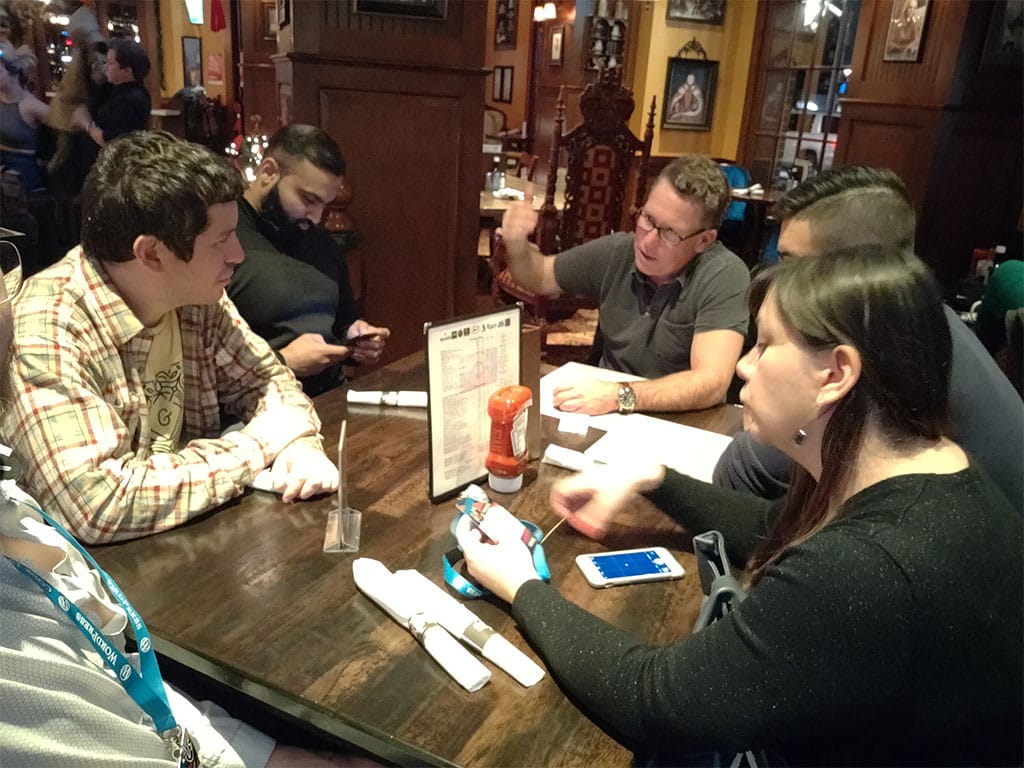 Once we finished up at the VIP meet and greet, myself and the team headed out to get dinner and spend the evening together. We were joined by a guest from Jetpack who was fabulous to talk to and learn from.
The following day I chatted with James Grierson who works with Automattic and he had told me that Ellio (the guest in the photo above) worked alongside him. It was wonderful getting to see James and tons of old colleagues.
Friday Events
The team was up and at 'em bright and early today to get a head start on our day. We enjoyed a little breakfast together at the hotel cafe.
Once we had all eaten the five of us ventured back to the event center to start slinging Keep Calm GreenGeeks T-shirts!
Shirts started flowing off the table with haste. People really liked the "Keep Calm and Host Green" T-shirts. We've had tons of amazing conversations so far, and it hasn't even reached the peak of day at this point.
Once the Wapuu shirts arrived we started a raffle and started seeing a lot more activity at the table.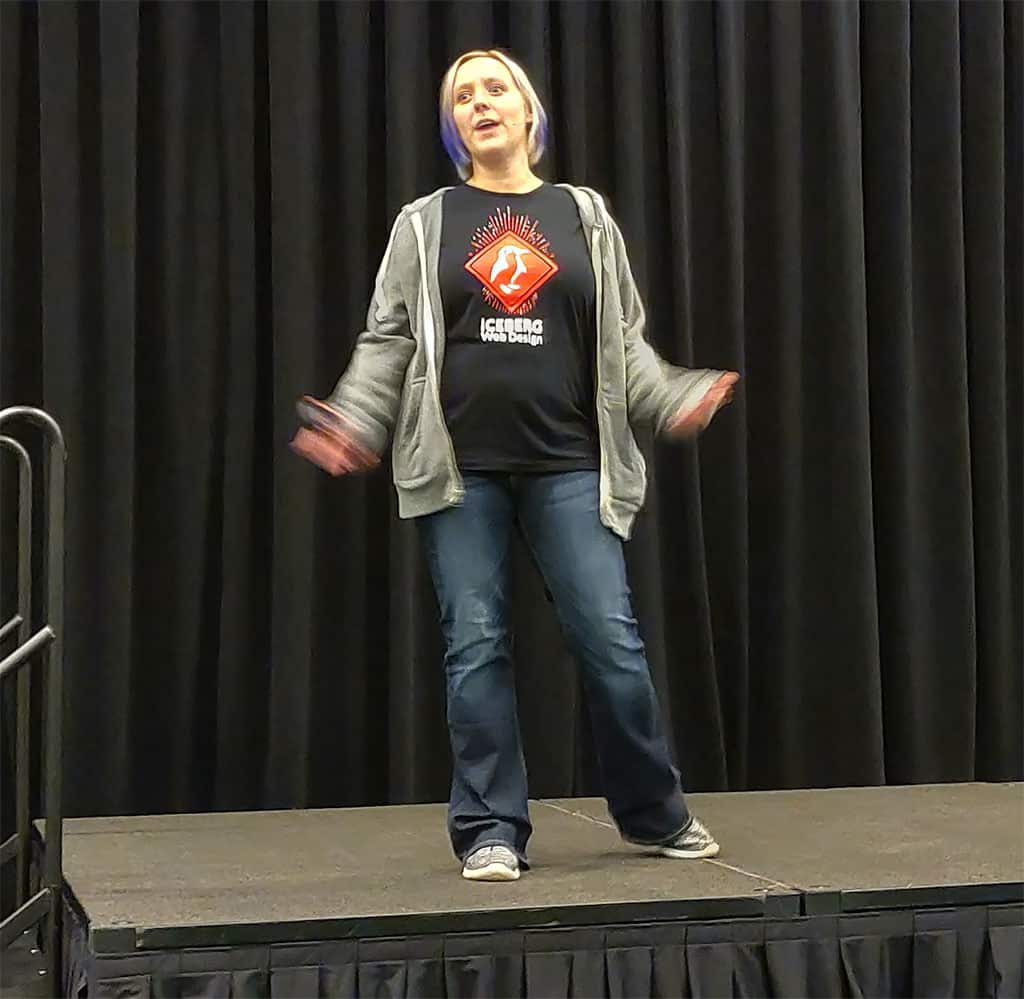 Friday, I sat in on a session that Jessi Gurr had hosted in the guitar room. It was a fabulous talk and I learned quite a bit but was having issues with my laptop.
Unfortunately, I didn't get to take very good notes.
Jessi is the lead developer and owner of Iceberg Web Design (Aka Lead Penguin as she put it).
We all enjoyed a nice BBQ lunch and listened to some wonderful live Jazz music the organizing team put together.
The food was amazing and the music was like icing on a cake…full of happiness.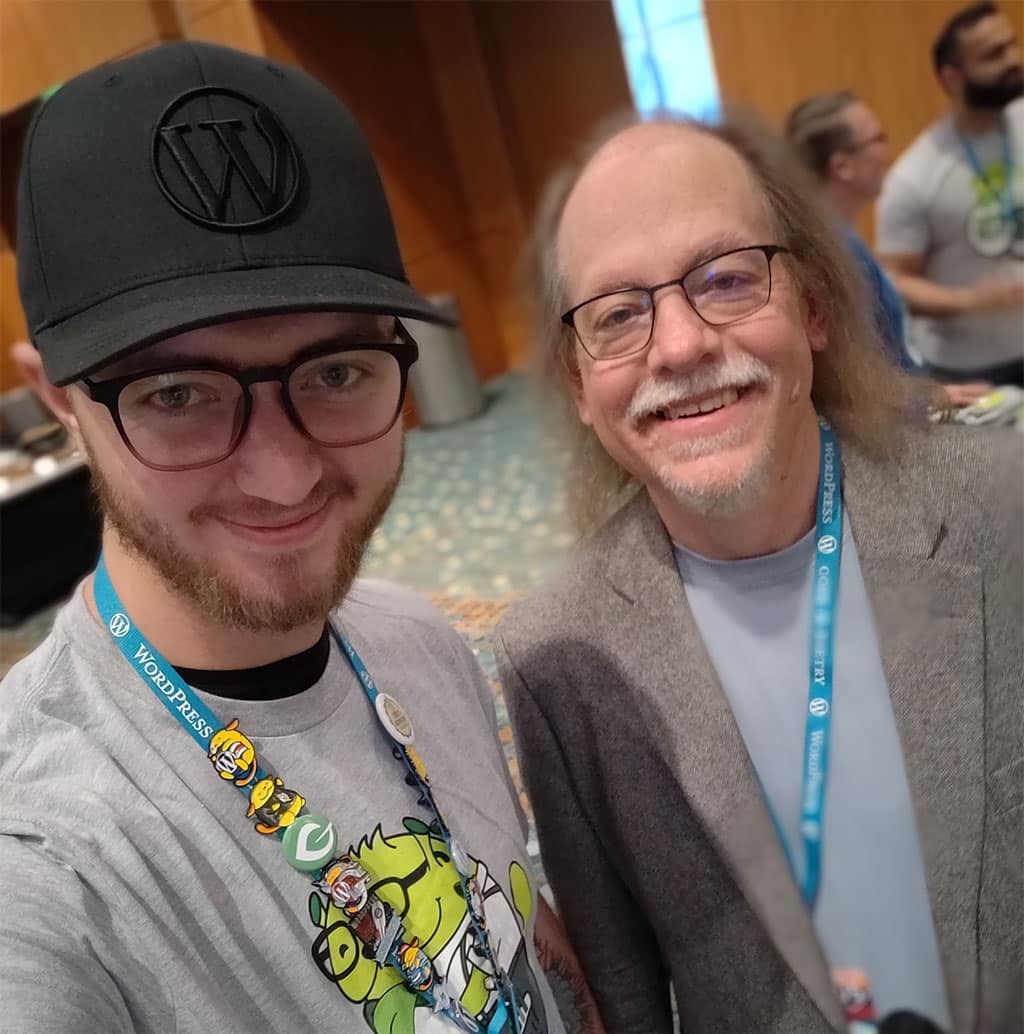 Seeing BobWP is always a real treat. He has so much knowledge and is so kind.
I sure do enjoy the WordPress Community and all of the people who make it a possibility. Thank you for sharing your knowledge, Bob!
I met Shelly Peacock for the first time in Atlanta, Georgia in 2017. She is a wonderful member of the WordPress Community and happens to be a GreenGeeks customer for the past several years.
We hope to see you at future camps and just know we'll always be here for you, Shelly, especially me.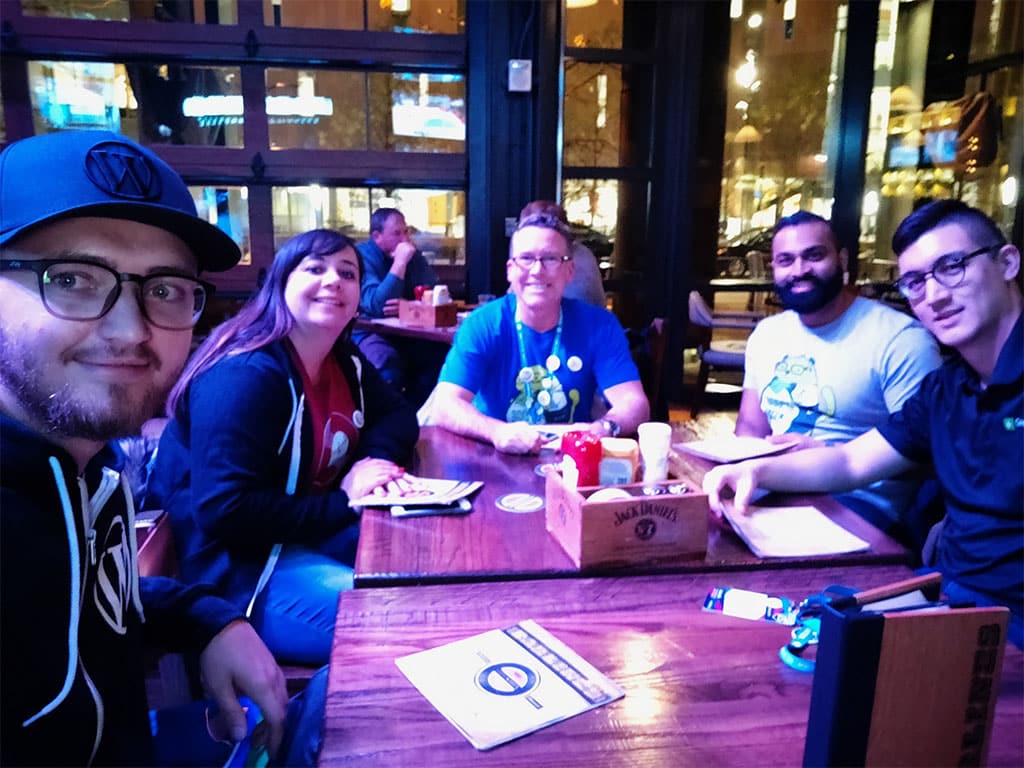 After a long first day at Camp, the team decided to hit Bralines for dinner. We enjoyed live music, had some drinks and ate a good, filling meal.
The first day of a huge camp like this is awfully exhausting so having a place to eat that was right across the street was super helpful.
After the team had dinner together, we hailed an Uber and all ventured off to the Adventure Science Center in Nashville. It was a quick 10-minute drive from our dinner location so we headed on over and prepared for an evening of museum fun!
I have never been in a science museum, so I it was quite entertaining for me.
The science center is so cool! I highly recommend going there. It's family friendly and has tons of awesome stuff to entertain the young ones.
During the Adventures taking place at the science center, the WordCamp organizers had set up a wonderful wall of Donuts! This was a real treat, literally. It was something I had never seen in my entire life but I quite enjoyed it.
Well, both the site and the taste.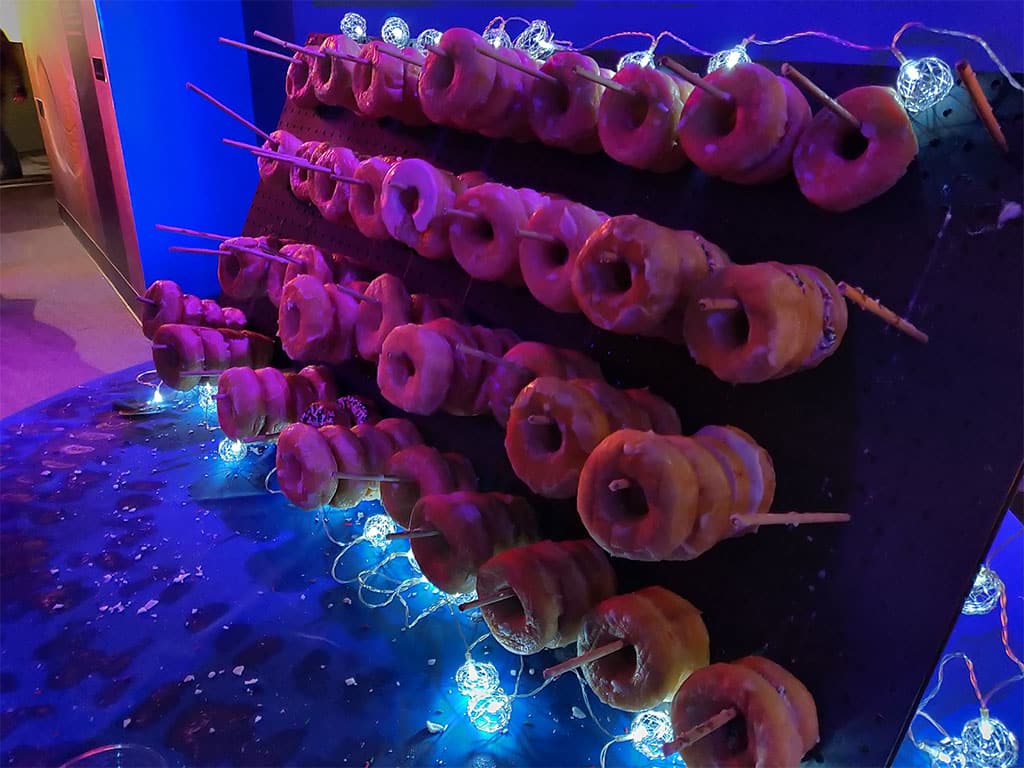 After leaving the Adventure Science Center, a few of us had a little bit of steam left. So we decided to head downtown Nashville to see how partying goes down here in Tennessee.
We went down to Crazy town, had a few drinks and enjoyed some more music.
If there isn't music, it's not Tennessee.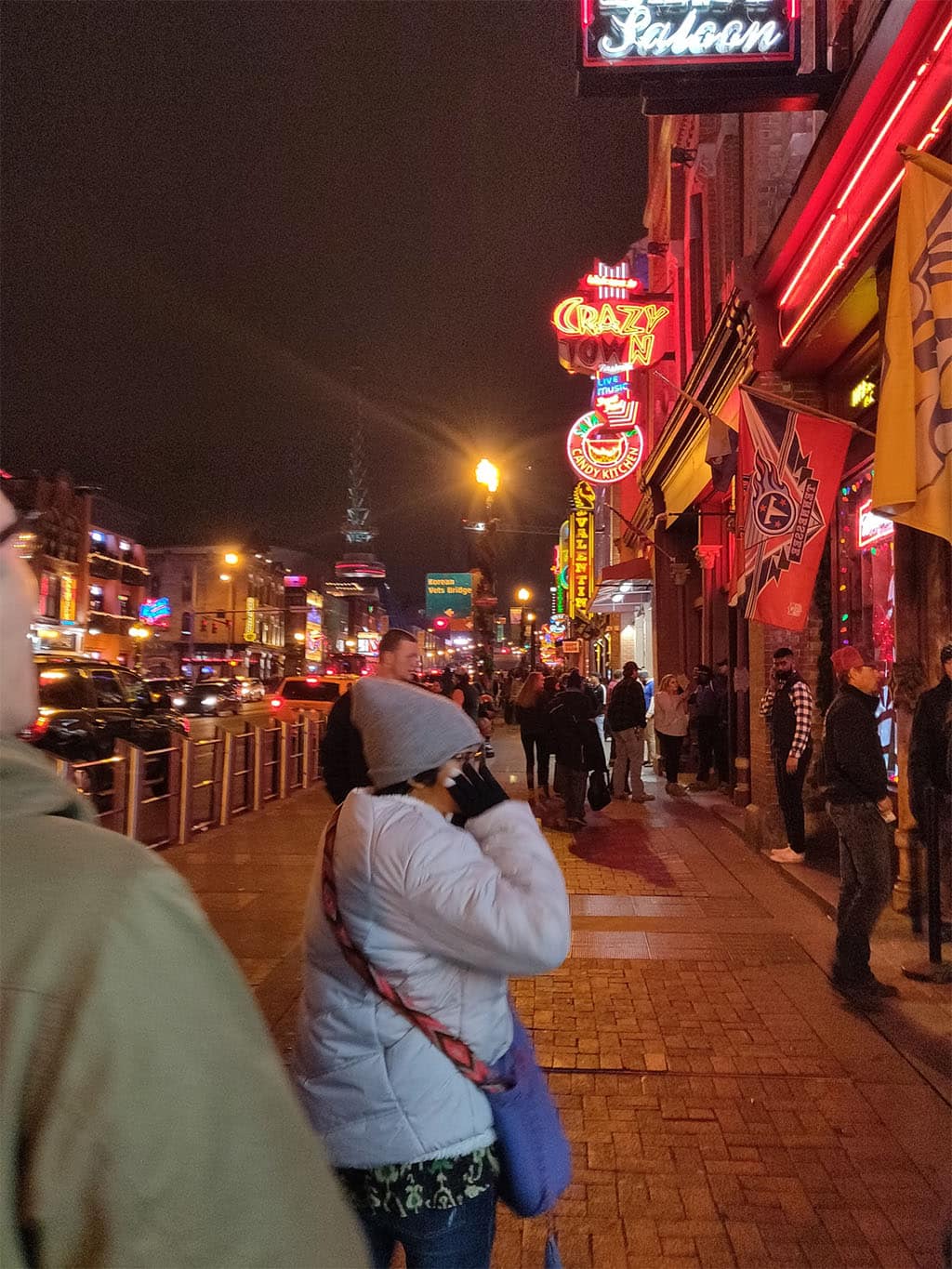 Something I have learned so far at WordCamp US is that I have never been to a more fun city than Nashville in my lifetime. But being able to see another side to the WordCamp beast has been pretty awesome.
This was the busiest, more chaotic, yet awesome WordCamp I have attended so far.
I will continue my journey and continue to represent GreenGeeks in the WordPress Community.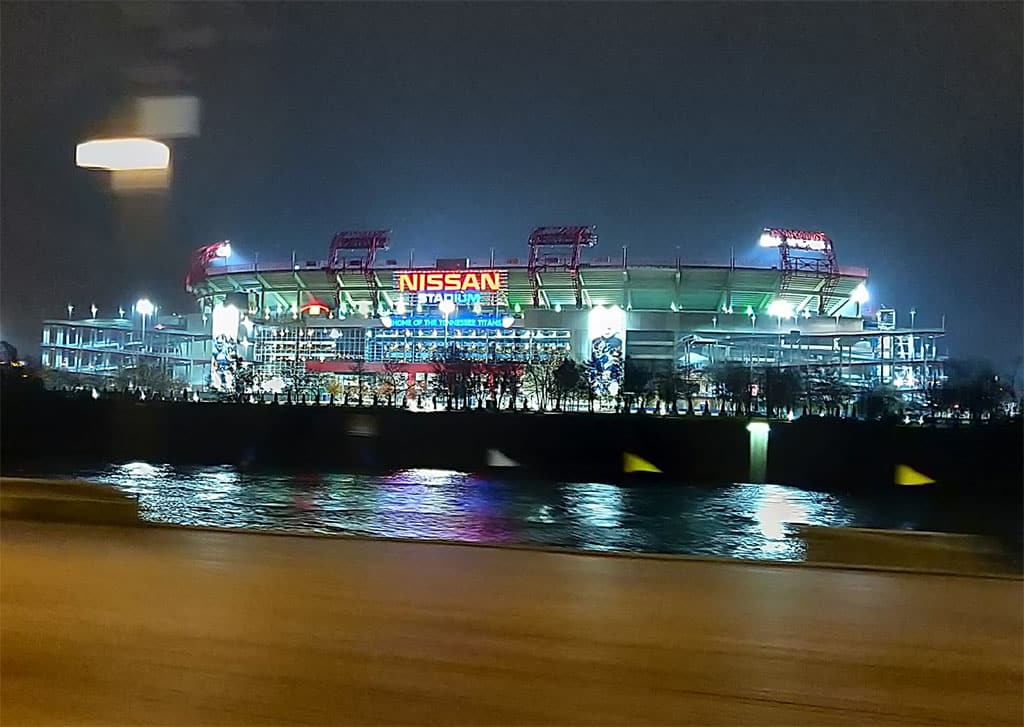 Moving On into Saturday
Once the team had gathered in the hotel room and finished breakfast, we headed towards the event center and got to slinging those shirts again.
On Saturday, we were giving away two $1,000 cash prizes to two lucky winners! All you had to do was swing by the booth, snag a shirt, wear it and sign a form we had on our site.
At 3:15, we had the drawing and awarded two special people with $1,000 cash!
This young lady in the picture above in front won $1,000 for her family! They were quite pleased and we were so happy to make them happy winners.
Over 150 people signed up for our giveaway. And at the time of this drawing, little Kathleen was the chosen winner for the 17 and younger group.
Our adult cash prize winner was Valerie Stone. She was super stoked to win and we couldn't be happier for her either.
Congratulations to both of our winners and we will see you at the next WordCamp! Come prepared for some more fun.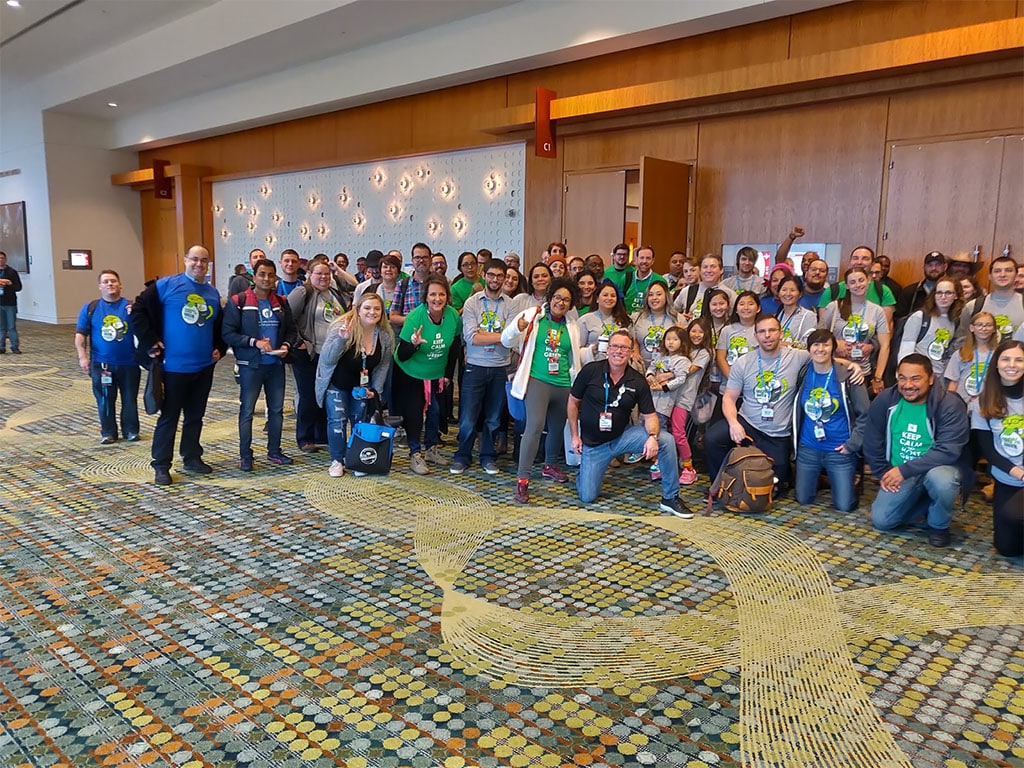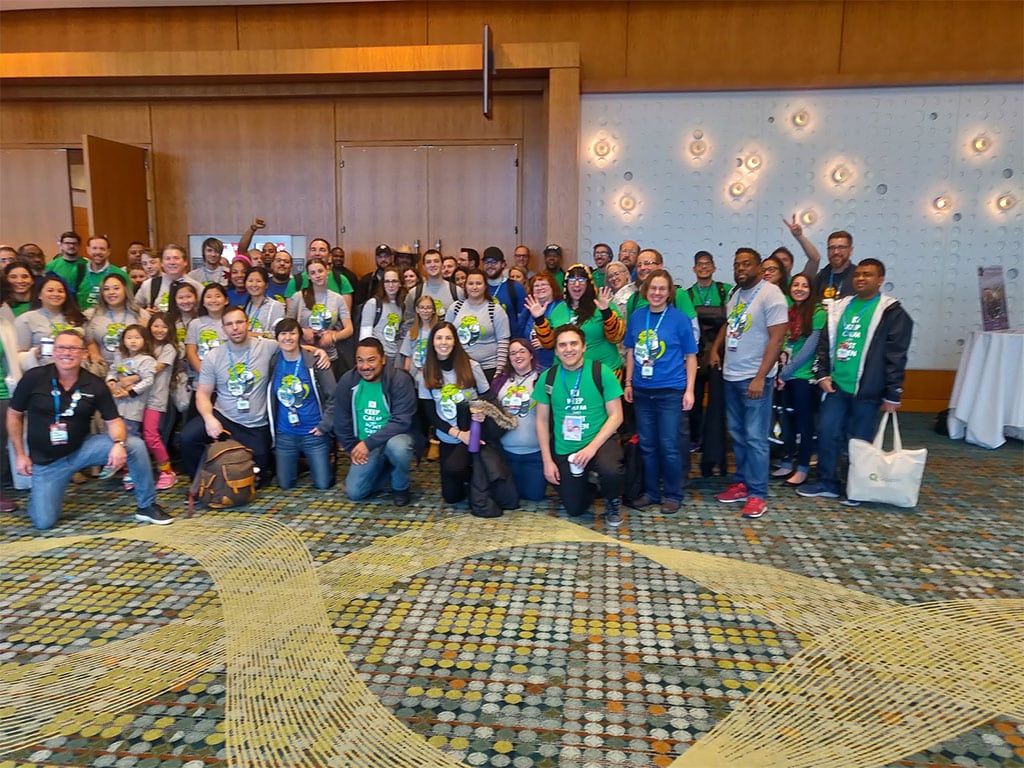 The GreenGeeks team gathered about 150 or so people to wear our t-shirts. It was a massive success, and I want to say thank you to each and every one of you individually. However, that may have taken a while.
Thank you for attending our giveaway and we hope to see you all again!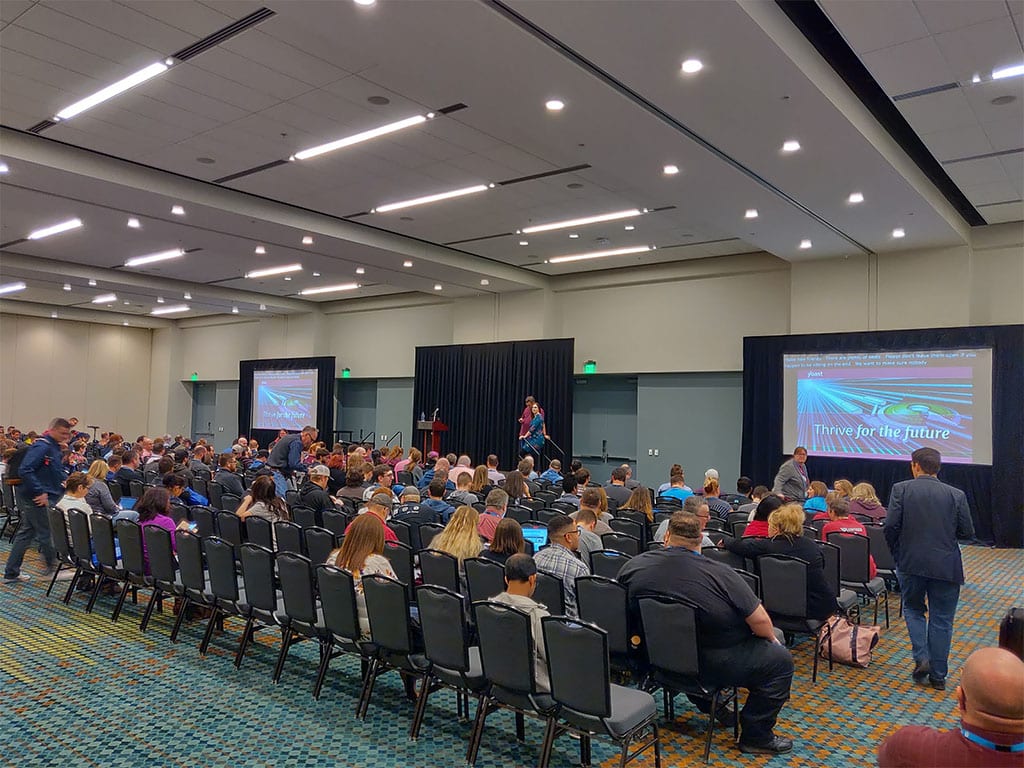 Joost de Valk and Marieke van de Rakt
"Thrive for the Future: The Business of Open Source"
At 10 a.m., I gathered with a bunch of the other campers and we sat in the Banjo room waiting for Joost, the owner of Yoast SEO and his wife to give their talk.
Both he and his wife together spoke about how the WordPress platform had suffered a bit from the lack of developers and committers in the WordPress community.
Now more than ever, the WordPress Community needs you! If you want to join the community to see how you can help make a difference, please go to https://make.wordpress.org/chat/ or reach out to some of the leaders of the make marketing team: Bridget Willard and Dwayne McDaniel.
Contributor Day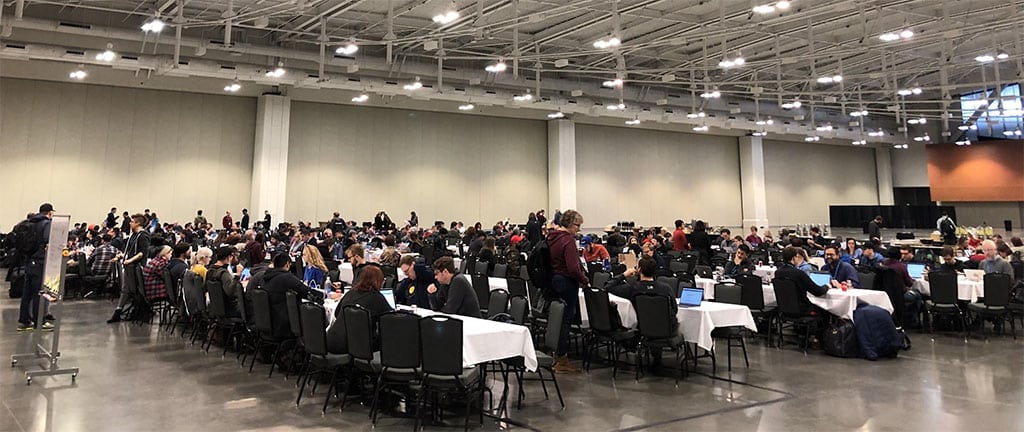 Contributor Day is what most camp goers wait for. This is a day of WordPress contribution on every level. Hundreds of people gathered together to contribute to the WordPress project.
If you want to learn more about how you can make a difference, take a quick read of the Make WordPress site. There's tons of information that has been put together to help on-board people who are ready to give back to the project.
What are you waiting for? Go make a difference!
Gallery of What Nashville has to Offer
When GreenGeeks sponsors an event, we like to venture around the city and show people why coming to these camps can be a lot more educating and interesting than just for WordPress.
We find fun things to do in every community. During our time in Nashville, we ventured around many pubs, bars, eateries, the Adventure Science Center, Country Music Hall of Fame and more.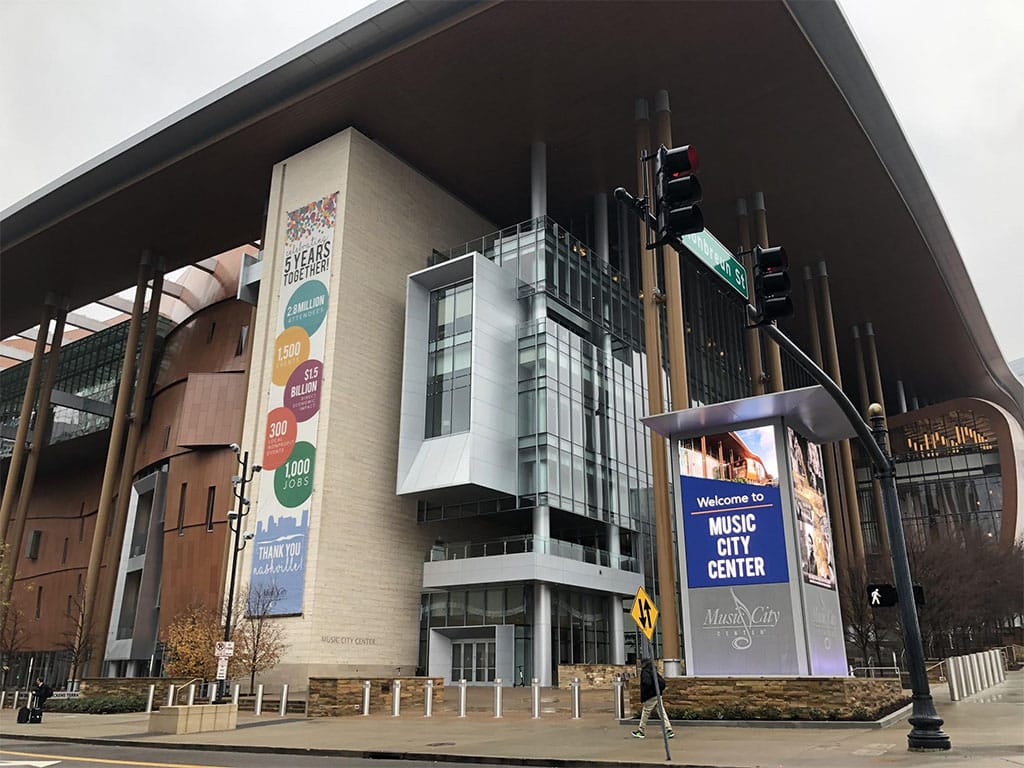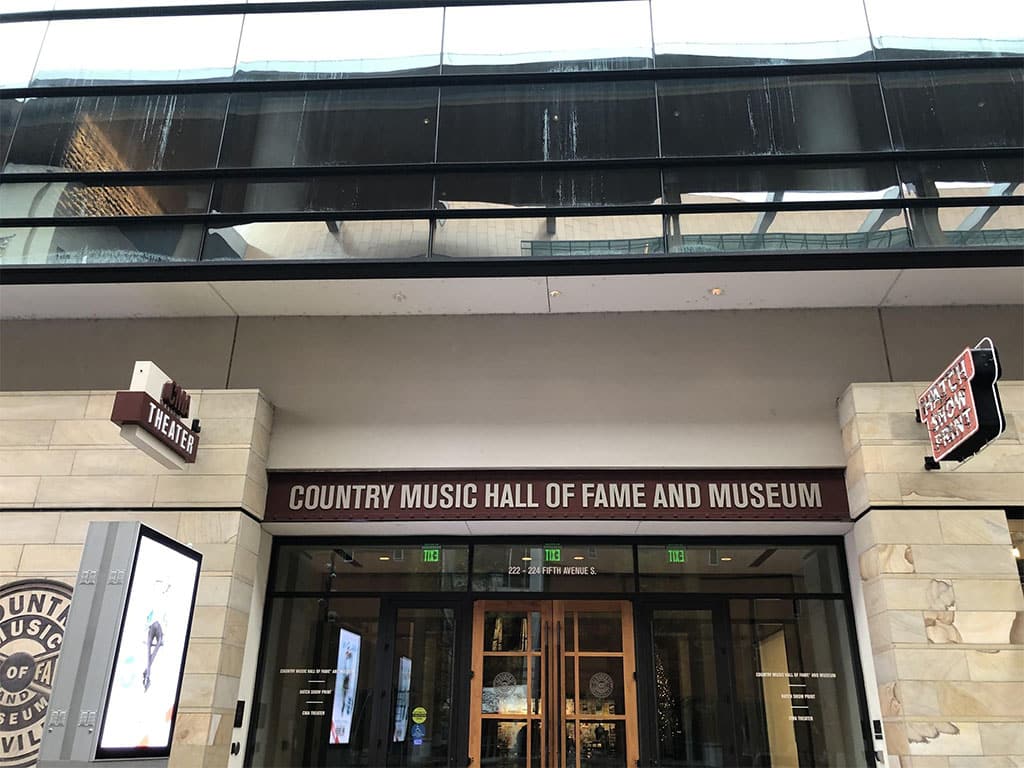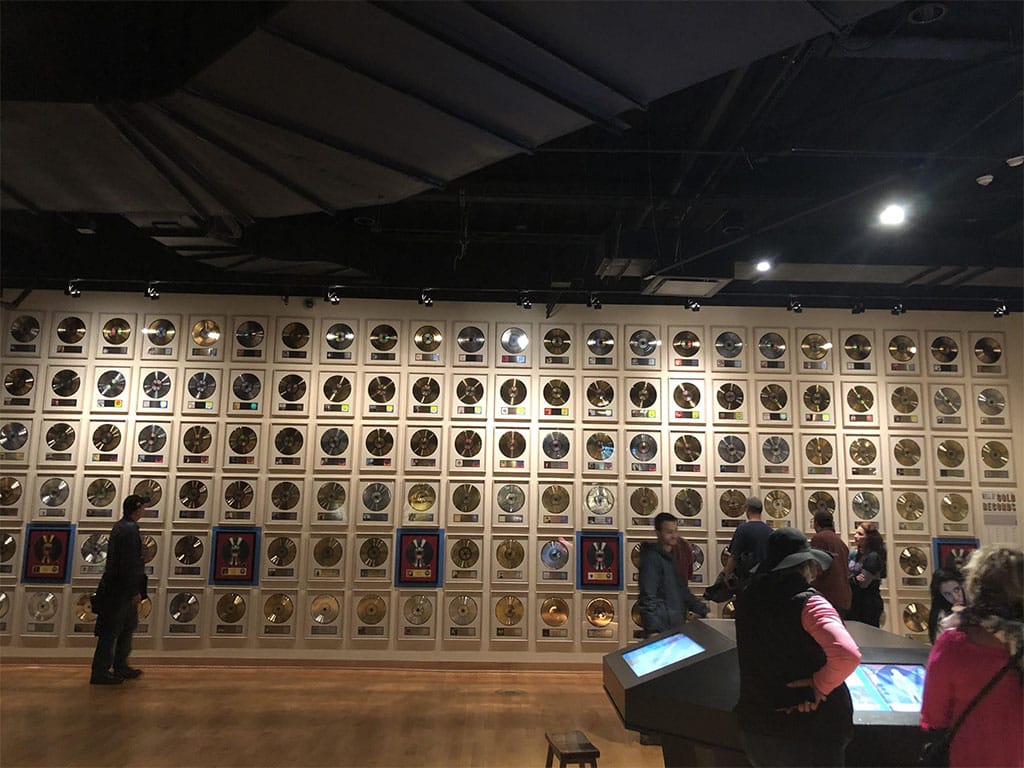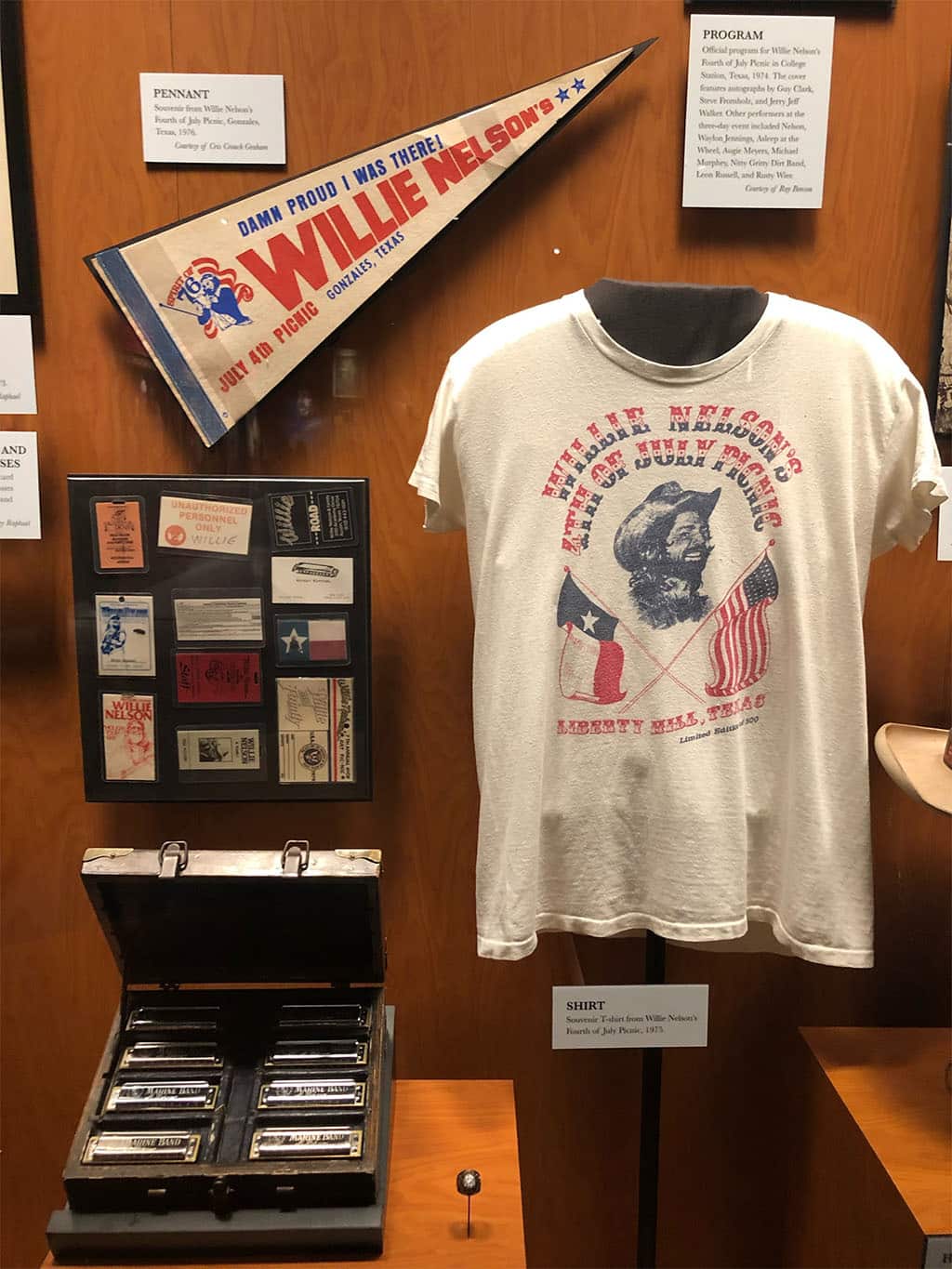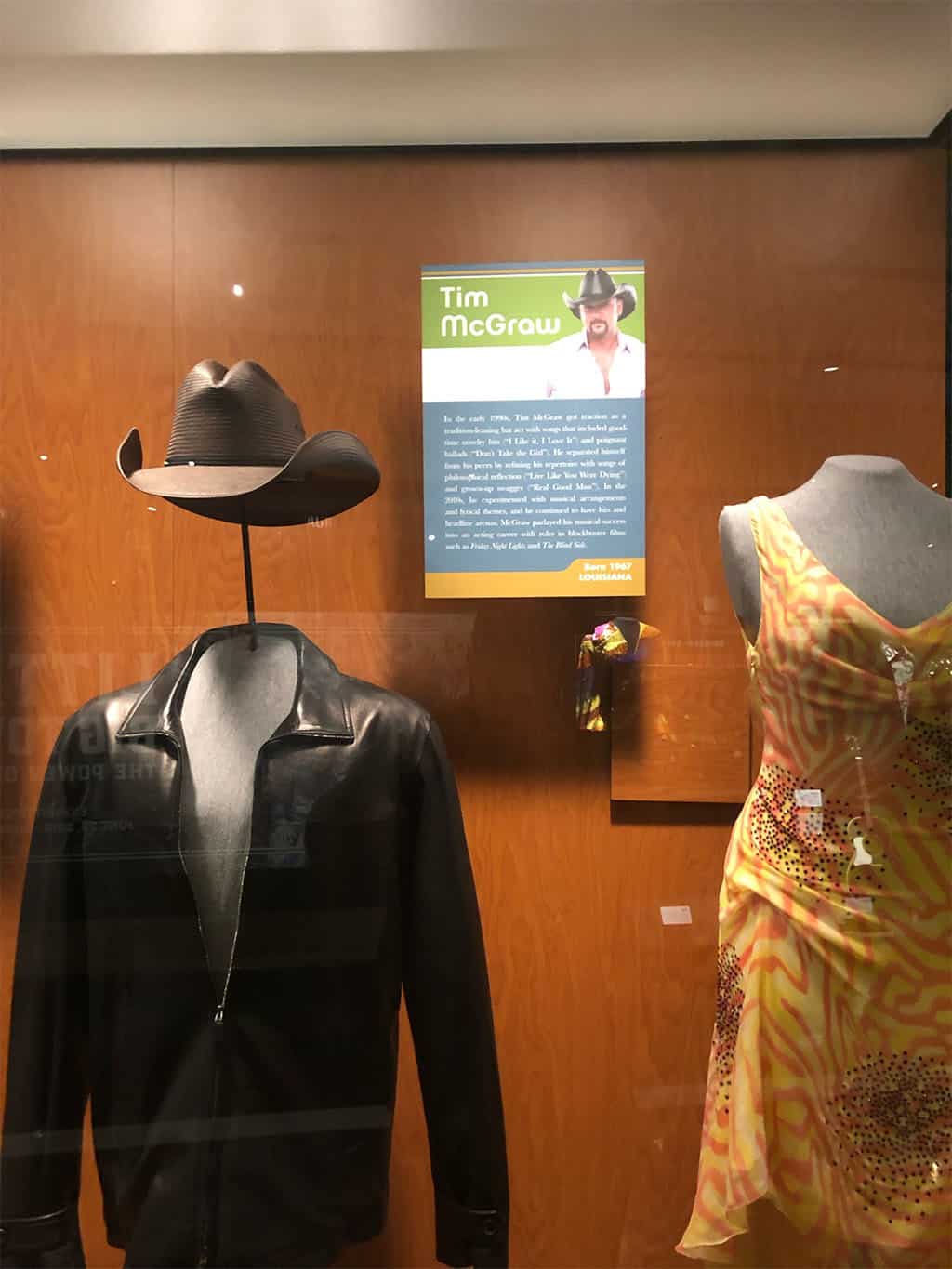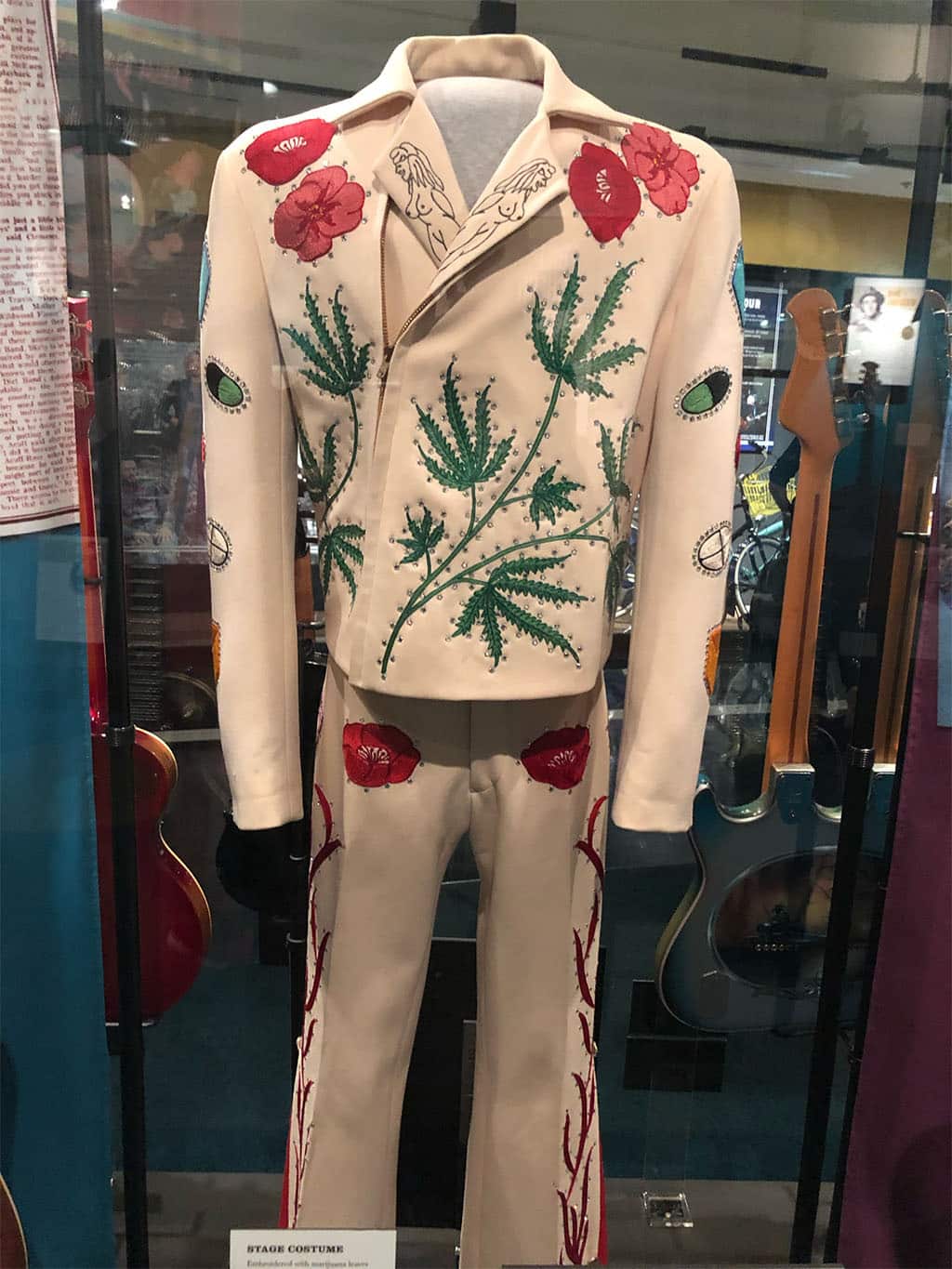 Wrapping Things Up
My final thoughts of WordCamp Nashville 2018 is: WOW! I've never learned so much, had so much fun and wanted to do it again until this last weekend in Nashville.
If you are a networking individual, a business owner looking for market saturation, a WordPress guru or you're simply looking for an amazing community to join, I am an extreme WordCamp advocate!
Buy that WordCamp ticket. Find a camp near you! Volunteer and possibly get free entry to a camp. These are all ways that you can become a member of the ever-growing WordPress Community.
Thank you to the volunteers, the sponsors, speakers and a special thank you to Matt Mullenweg and team for creating a software platform that has formed such an epic community.
Until next time!