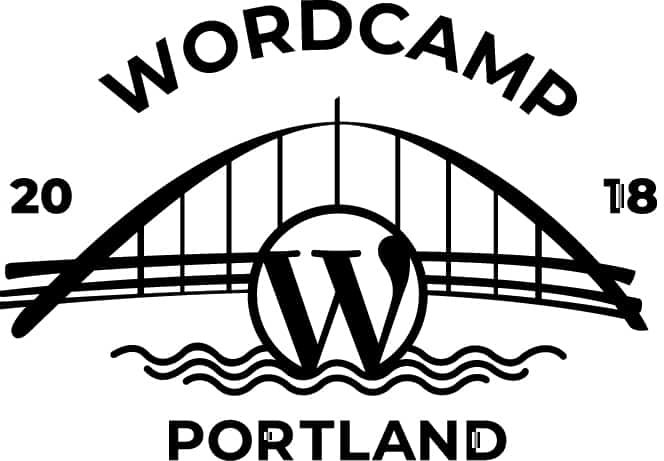 GreenGeeks Web Hosting will be sponsoring WordCamp Portland, Oregon which will be held November 3rd, 2018. It'll be at Lewis & Clark College in the Templeton Student Center and Gregg Pavilion, near the center of the campus.
This event will host a space for one day for casual users to core contributors to share ideas and get to know one another.
A few fun facts about Portland, Oregon include:
Portland is home to The Bonneville Environmental Foundation – whose renewable energy we utilize by 300%. Feel free to read more on our environmentally friendly energy use: GreenGeeks & Bonneville Environmental Foundation & U.S. EPA Recognizes GreenGeeks Green Efforts
Portland was almost called Boston, Oregon. The decision was made with a coin flip by the two original settlers.
Oregon is one of only two states where you can't pump your own gas (New Jersey being the other.) I went to Lakeview, Oregon in April of this year and was in shock when the gas station attendant wouldn't let me pump my own fuel!
WordCamp Portland's sessions will include but not be limited to:
Intro to WordPress
Presented By Bob Dunn.
"A Complete Beginners Guide to using WordPress! In this, Bob of the online WordPress instructional site BobWP introduces attendees to the WordPress dashboard, explaining posts and pages, how to use the editor, media library and other basics to get you familiar with using WordPress."
Intro to Plugins
Presented By Kathy Zant.
"Extending WordPress above and beyond the core functionality is part of what makes WordPress so powerful. However, the sheer number of plugins available can be overwhelming. A strategy for evaluating plugins makes both developing and managing WordPress easier. In this presentation, attendees will learn:
Strategies and tools for evaluating one plugin over another

Key factors to consider
Evaluation tools
Paid plugins versus free: do you get what you paid for?
Managing plugins and updates
Evaluating plugin security:

How to research plugin security history
Identify functionality that may be risky
Attendees will also receive a plugin evaluation checklist they can take home to help choose plugins that fit their project's objectives."
Intro to Theme Development
Presented By Benjamin Turner.
"Creating and working with WordPress themes is a great way to learn more about WordPress as well as make your site look and function exactly how you want it. We'll go over what goes into making a WordPress theme, as well as concepts like "the loop," "actions and filters," and the "template hierarchy."
By the end of the talk, you should have a good overview of WordPress themes, as well as places to go for further learning."
Party time!
There will be 21 sessions total, not including lunch, afternoon break, closing remarks and the after party which will be located at the Buffalo Gap Saloon. They have an amazing menu and a huge variety of beer.
You will need your WordCamp badge for entry.
Take a look at Google Maps for quicker routes to the party!
WordCamp Portland Organizers include:
Courtney Patubo Kranzke
Courtney is a community organizer for the WordPress open source project, sponsored by Automattic. She has a background in arts and technology, including design, photography, filmography. Her background and passions led her to pursue work in entertainment, games and software. She loves to figure out which dish to cook and which cocktail to mix for you. Courtney is on almost every social networking site imaginable and is highly Google-able, but is most active on Twitter at @courtneyp.
Jamie Schmid
Jamie is a freelance WordPress Architect and Project Manager. She has a background in Information Architecture, Web Development and UX design. However, her true calling is having way too much fun doing content strategy and architecture for all the interesting projects that come her way.
Maja Haloway
Maja has worked as a marketing specialist from large Fortune 100 to small startups across multiple marketing disciplines. This involves marketing, branding, messaging, sales, product development, graphic design, social media and digital content. Maja is a Certified StoryBrand Guide with an MBA degree from the University of St. Thomas. You can find her leading marketing- and business-building workshops and meetups in the Portland, OR/Vancouver, WA area.
Jenny Stoffel
"I'm a full-stack front-end developer and consultant working primarily in Genesis. I've presented at WordPress meetups and attended WordCamps in Portland, Seattle and Denver. I've also taught WordPress classes for Girl Develop It PDX. My company, Wired Pinecone, turned 6 this year; I much enjoy consulting and developing for local colleges and small businesses alongside international nonprofits."
Justine Pretorious
Justine is a web and digital marketing professional who loves to communicate through online channels to help others get the information they need. She is a WordPress advocate because of the community, the flexibility of the software and that it allows her to build websites for non-technical users to empower them to update content without them having to learn to code.
Eva Garber
Eva is a graphic designer and website designer with a passion for storytelling and problem solving. She helps nonprofits and small business owners tell their story through smartly crafted design for print and web. She focuses on creating beautiful deliverables that share your vision and articulate your voice and value.
Nick Keenan
Nick is the founder of Gameflow Interactive, a web and experience design agency that builds WordPress platforms that activate audiences for cultural organizations. Performing arts centers, film festivals and museums are examples of this. Nick developed Gameflow's approach to content strategy and customer experiences – driven by storytelling and game mechanics to motivate audience behavior – through fifteen years experience as a theatrical producer, sound designer, and web technology "therapist" in Chicago.
On behalf of the GreenGeeks team, thank you to those who organize, volunteer and sponsor. You guys and gals put some much time into preparing these events, communicating with sponsors, speakers and wrangling this all together into an awesome event that couldn't be done without you.
Community Insights
I love to get feedback from the community to share with our readers. Here's what the community has to share this time:
"I'm rather new to WordCamps, but I've been using WordPress for over a decade. I'm so happy I can give back at WordCamp Portland, especially to those people who are just getting started with WordPress.
I love the light in someone's eyes when they realize how easy it is to make something big happen online. It's extremely gratifying."
How did you get into WordPress?
It was really two-part. Back in 2007, I became intrigued with blogging and after looking at the options, WordPress stood out. The other piece is at that time I was doing web design, as I had been a designer in our business for 20+ years.
I loathed code and struggled to do decent sites in HTML. Well, when I discovered the ease of creating small business sites for my clients using WordPress, and giving them more control long-term, it was a no-brainer.
The rest is history.
What about WordPress do you love the most?
Ha, love is a strong word. But seriously, again, there are two things that stand out. The flexibility of the software itself, how it can bend, turn and grow with you as you go down different roads with your business.
And, of course, the people. I have met and built friendships with amazing people over the last 11 years. And the fact that many of them are global, that makes it even better.
I can honestly say that I have met some of the coolest peeps through my involvement with WordPress.
What do you think about Gutenberg and the future of WordPress?
Honestly? I don't think about it a lot. I understand the challenges and relate to all the differing opinions. Personally, when it comes to business and technology, I go with the flow. WordPress, the open-source software, is a tool that I use.
How it evolves and the twists and turns it take, well, I'm there for the ride. As far as what the future holds, anyone's guess is a good as mine. I keep looking on eBay for the WordPress crystal ball, but have not yet find one.
Thank you, Kathy and Bob for taking time to share your WordPress stories!