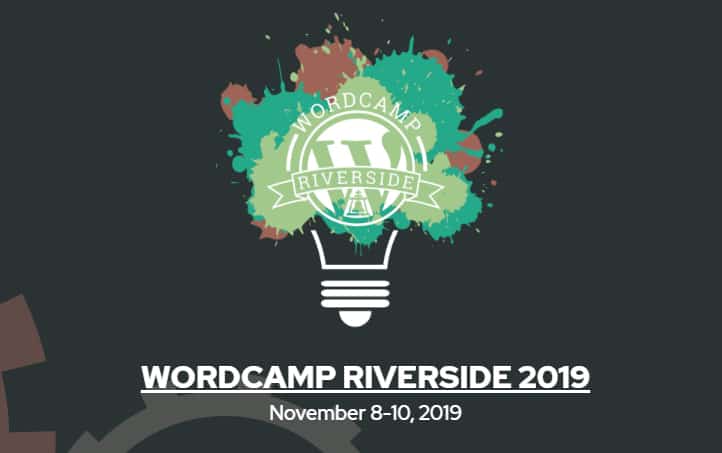 November 8th through the 10th, meet up with us at WordCamp Riverside in California! It's held at the SolarMax facility, one of California's leaders in renewable energy. Stop by to say hello to Trey, Anna and Michael James (not me) and grab some fun GreenGeeks swag!
This camp has a lot going on, and you don't want to miss out. One thing that stands out for me is the Beginner's Day.
In this environment, volunteers will teach you how to set up your site locally on a computer system so you can get the most out of the experience. Then, you can really dive into the development, editing and plugin sessions available.
What to Expect at WordCamp Riverside
While the Beginner's Day is great for those who are new to WordPress, this camp is full of talks for all skill levels. So whether you're a first-time user or a seasoned professional, you don't want to miss on all this goodness.
At this camp, you'll find talks like:
And this isn't even half of the awesomeness that is at WordCamp Riverside in 2019. From making money with multisites to content writing, you can find it all at this event.
Fun Facts About Riverside, CA
Riverside is the 12th largest city in California. And it's home to a lot of interesting elements. While you're attending the WordCamp, stop and take a look around.
A few facts I've discovered include:
Riverside is home to the Dixie Cup landmark. While it's actually made of concrete, it's the largest "paper cup" structure.
For you Air Force enthusiasts, Riverside is home to March Air Joint Reserve Base. Founded in 1918, it's the oldest active base on the west coast.
If you're looking for a late-night flick, you can visit one of two drive-in movie theaters in Riverside. There aren't many of these left, so experience it while you can.
You can also hang out at any one of the many parks and museums in the city. But perhaps one of my favorite attractions is the 40-acre botanic garden.
We'll See You Soon, Riverside!
This camp promises to have a great lineup of sessions for all WordPress users. While you're at WordCamp Riverside, don't forget to strike up a conversation with Trey, Anna or Michael James. They'll be there handing out GreenGeeks swag.
I'd like to take the opportunity to thank the volunteers, organizers, sponsors and attendees for making these WordCamps possible. It's a simply amazing community full of engaging and awesome people.
Have fun, California. Be safe and enjoy the camp!