One the benefits that come with using Drupal is the ability to customize and extend the functionality or your website. This is achieved via the use of modules.
In this tutorial, we will cover how to install Drupal modules.
Drupal comes with a number of default modules already installed. You may enable and disable any module according to your needs.
To enable or disable a module, log in to your Drupal admin area and click on Modules as shown by the red arrow below: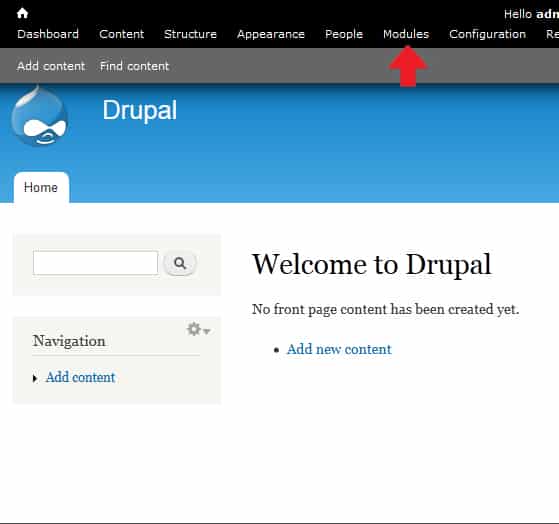 As you can see, there are a number of modules already available for you to use. Some are already enabled, others are not.
To enable or disable a module, simply check or uncheck the box next to the module name under the "ENABLED" column.
Then hit "Save configurations" at the bottom of the page.
To acquire modules that are not included by default, click on the "contributed modules" link.
Then run a search for your criteria.
Once you've found a module you'd like to install, click "Install new module" on the Modules menu.
You can then install the new module from a URL or via uploading the archived file from your computer, and hitting Install.
To keep your modules updated, check for updates by clicking the "available updates" links.
Disabled modules can be uninstalled by clicking the "UNINSTALL" tab.
In the following page, click the check box next to the module you'd like to uninstall and hit Uninstall.
Note: Modules need to first be disabled in order to be uninstalled.