This tutorial details how to setup your GreenGeeks email using Mac Mail.
Step 1: Open Preferences Menu
Step 2: Create New Account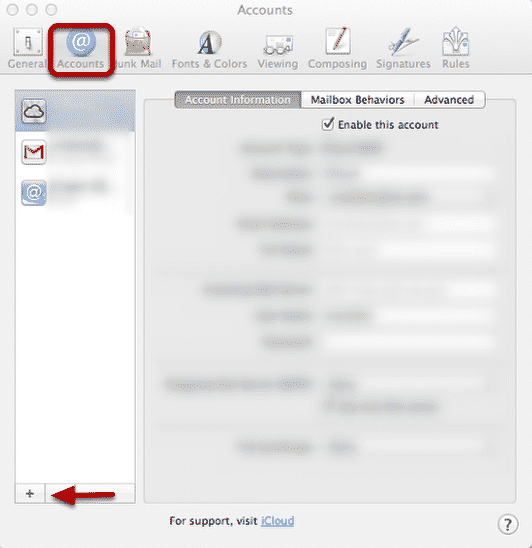 Step 3: Enter Account Information
Step 4: Enter Incoming Mail Server Information
Step 5: Click Continue
Information on this page can remain the same. SSL should remain unchecked and authentication should be password.
Step 7: Enter Outgoing Mail Server Information
Enter the outgoing mail server information. Use authentication should be checked, and you should use the email address and password as the login crdentials.
Step 8: Click Continue
Step 9: Click Create
Step 10: Update outgoing mail server port
Go back to the account page and click "Edit SMTP server list" Update the outgoing mail server port to be port 26 and click OK.