Step 1: Open Up WIndows Live Mail
Step 2: Enter Account Information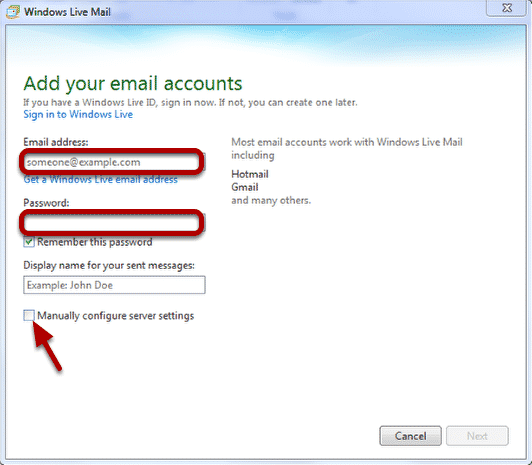 Enter the email address and password that you have setup for the Email address. Click "Manually configure server settings".
Step 3: Enter Server Information
Enter in the following server information, replacing yourdomain.com with the domain on your account with GreenGeeks.
Step 4: You're All Done!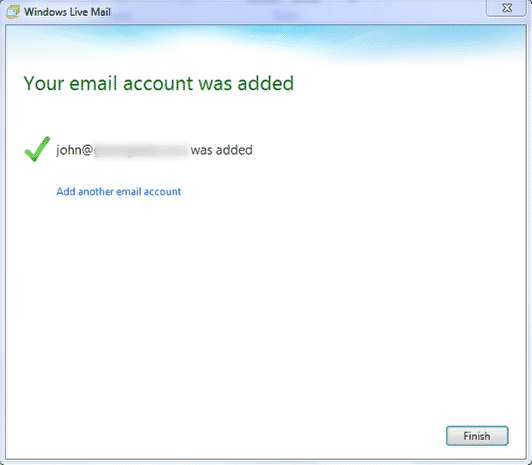 Congratulations! Your email account is all setup. Please open up a support ticket in your Account Manager if you are having any trouble getting started and we would be happy to help.