This lesson will outline how configure your Enom Reseller account with Clientexec
Step 1: Create your eNom Reseller Account
Step 2: Login to Clientexec & Open the Plugins page
Once your eNom account has been upgraded to a reseller account, login to your Clientexec and select the Plugins page within the Setup menu.
Step 3: Open the eNom page
Select Registrars at the top of the Plugins page and select eNom on the left hand side.
Step 4: Enter eNom login information
Enter your eNom information and click "Update Settings".
Step 5: Configure your domains product to use eNom
Hover over the Setup menu and click on Products / Addons.
Step 6: Click on Domain Name
Step 7: Add a TLD
Click on the + button next to add a TLD.
Step 8: Create the TLD
Input a TLD and click Save. Make sure to select the Enom plugin for automatic registration.
Step 9: Add TLD Pricing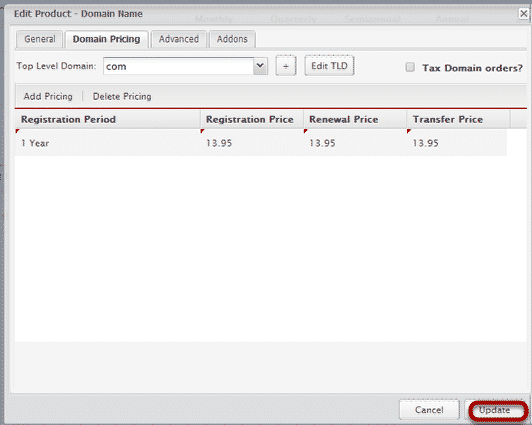 Add pricing for your TLD's accordingly and hit Update.
Step 10: You're Done!
You have sucessfully added eNom functionality into your Clientexec as well as created a domain product which will use this plugin.