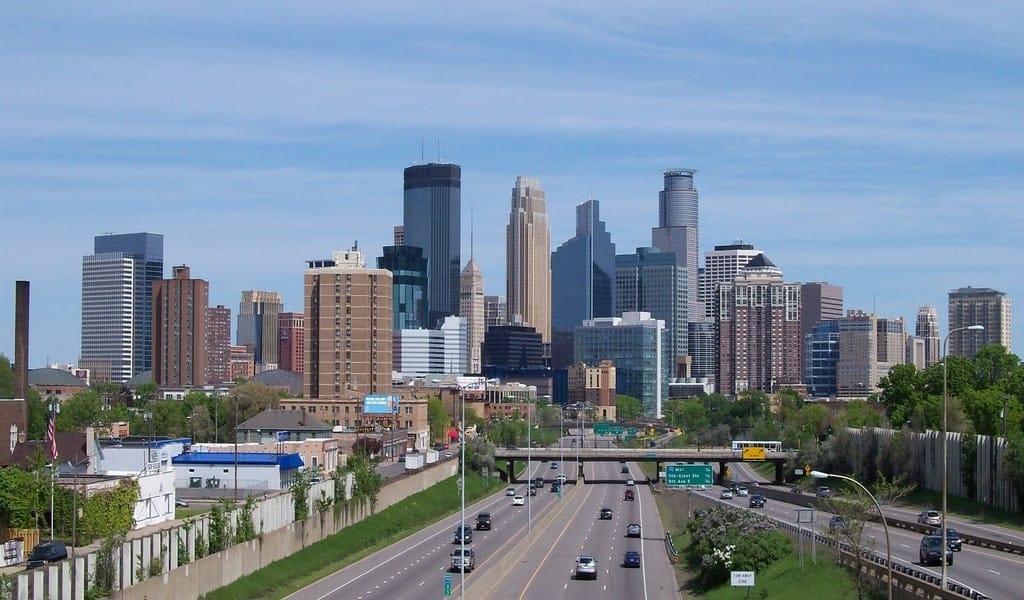 Minneapolis, one of the most sophisticated and vibrant city of the United States is proud to announce its annual WordCamp 2015 on this coming 25th and 26th April. As expected, it will be a jam-packed session which focus on the greatness of WordPress as a platform. Many of the renowned personalities from the WordPress world will enlighten the participants with their knowledge and experiences.
Venue:
The University of St Thomas, Downtown Minneapolis 1000, Lasalle Ave will be the venue for this great event.
Session schedule:
It will be a two-day event and the first day will be dedicated to the beginners and casual WordPress users while the second day will be mainly for WordPress business users. If you are into WordPress business, this session will teach you a lot.
Day 1, 25th April:
At 7.30 am, the registration will begin. Next will follow the opening remarks at 8.10 am.
At 8.15 am, the keynote speaker John Eckman will speak about how to make WordPress as a better community or how to see it beyond as a software.
Further talks will be held separately in 4 rooms.
Two speakers Konstantin Obenland, Michael Cain will conduct a WordCamp talk at 9am. It will be a kind of morning show talk featuring discussions on WordPress topics and a special guest interview with some big personalities from the WordPress industry. Next on the line, Michele Butcher will give a presentation on how to start with WordPress, which will be extremely helpful for the beginners. Following that, Tony Perez will speak on how to do business with WordPress on a global scale. John Havlik will speak on how to write secure plugins with WordPress.
At 10am, the next round of sessions will be started, where Lisa Sabin-Wilson will discuss on the multilingual features of WordPress themes and plugins. Another speaker, Julie Kuehl will talk about the child themes. Michelle Schulp will speak on how to design complex content on WordPress. Nikhil Vimal will speak on how to contribute to WordPress.
At 11am, Barbara Schendel will speak on how to create a custom WordPress site with HTML5 and CSS3. A powerful speaker, Travis Totz will talk about content design using typography.
Heather Acton will hold a discussion focusing on freelance business solutions with WordPress.
Dan Beil will speak on WordPress metadata.
At 11.45 pm, there will be a lunch break.
Post lunch at 1.15pm, Mika Epstein will talk about making your WordPress site clean by removing any complication. Coming next, Josh Leuze will speak on how to build a functionality plugin as a first step towards learning how to build plugins. During the same hour, you can see Nick Pelton speaking on how to give best user interface by managing contents in a proper manner. One more speaker, Brad Parbs will hold a discussion on how to set up a professional and efficient local development environment with WordPress.
At 2.15 pm, Jesse Friedman will talk about the importance of navigation on a WordPress site to give users better experience to view a site. Nick Ciske will tell how to create a better WordPress site which will be manageable, upgradable and usable at the same time. You can watch Mendel Kurland speaking about the power of teaching as a means of advertising your site. Joe Dolson will talk about automated testing on WordPress.
Similar sessions will be held until the closing remarks come at 5pm.
Everyone can enjoy with the after party event at 6.30 pm.
Day 2, 26th April:
The next day will start with equal enthusiasm at 10am with a welcoming brunch.
At 10.15 am, Toby Cryns will share his experience of building a company that will provide on-demand WordPress support.
You will see another discussion coming at 10.20 am, when Jonya Pacey will share knowledge on how to get recognition after being contributed to the WordPress community.
At 10.25 am, Cemal Tashan will speak on how to meet seniors demand while designing a website. There will be talk by RC Lations on how to integrate WordPress data with physical devices with some real life examples being shown at 10.30 am. The actual session will begin from 11.30 am, with the registration process.
At 12 pm, Nile Flores will speak on why blogging is important for everyone including a business person. Kenneth Justiniano will speak about basic WordPress security.
At 1 pm, Jen Jamar will speak about how to strengthen SEO activities in a WordPress site through a powerful content strategy.
Do not miss this event especially when apart from WordPress there is a lot more to explore out there in the Minneapolis.