You need a better, faster web host.
Free Site Migration, Amazingly Fast, Secure & Eco-Friendly WordPress Hosting with 24/7 Support.
Check Out Our Hosting Plans
A lot has been made over the General Protection Data Regulation (GDPR) law that the European Union put out some time ago. This has caused website owners to overhaul a number of parts on their sites, including having to create GDPR compliant share buttons.
GDPR and how it pertains to your site will vary, as each site has different standards they need to abide by. From plugins to terms of service and the way websites track data, updates had to be made across the board
Since GDPR has become a major issue, there are all kinds of plugin updates that may need to be done to make a website totally GDPR compliant. WordPress has done an impressive job of presenting ways to comply. This includes giving you ways to create custom share buttons that are compliant with GDPR standards.
What is GDPR?
The General Data Protection Regulation (EU) 2016/679 (GDPR) is a regulation in EU law on data protection and privacy for all individual citizens of the European Union and the European Economic Area.
It also addresses the transfer of personal data outside the EU and EEA areas.
The main goal of the law is to give control to individuals over their personal data. The law is vast and complex but does aim to protect people from the perils of being online.
With all of that in place, let's take a look at a fantastic plugin that you can use on your website to add GDPR complaint share buttons to WordPress.
Shariff Wrapper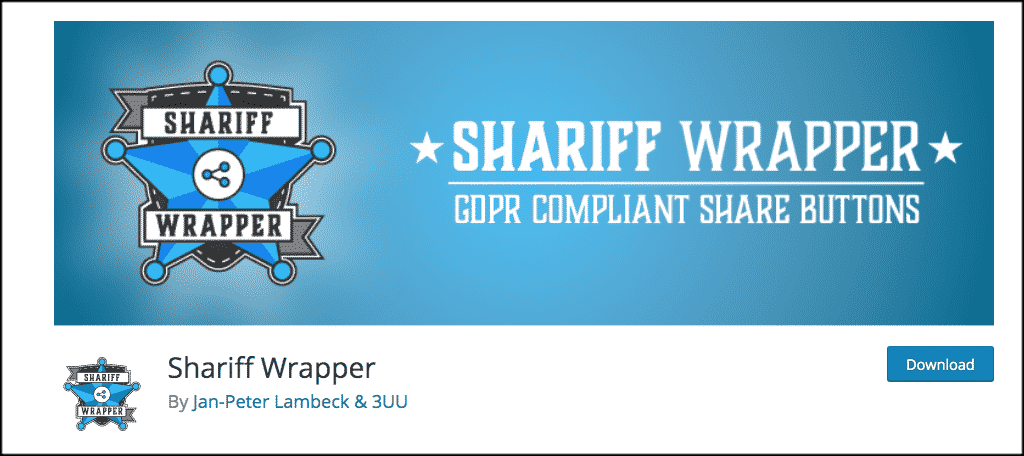 Shariff Wrapper is a social share WordPress plugin that gives you the ability to add GDPR compliant share buttons to your website. A German computer magazine developed "Shariff," that follows the General Data Protection Regulation (GDPR – Regulation (EU) 2016/679). This plugin adapts the Shariff concept and provides an easy to use solution for WordPress.
So you know you are automatically covered as far as GDPR standards go when people use the Shariff WordPress plugin. This social plugin supports 32 services in 25 languages.
Basically, it comes with everything you need to be compliant.
Install Shariff WordPress Plugin
In order to add GDPR compliant share buttons to your website, you need to install and activate the Shariff Wrapper plugin. You can do this in the admin dashboard of your WordPress website.
Once the plugin has been installed and activated, click on Settings > Shariff. This is located on the left menu of your admin area. Doing so will take you to the configuration page for the plugin.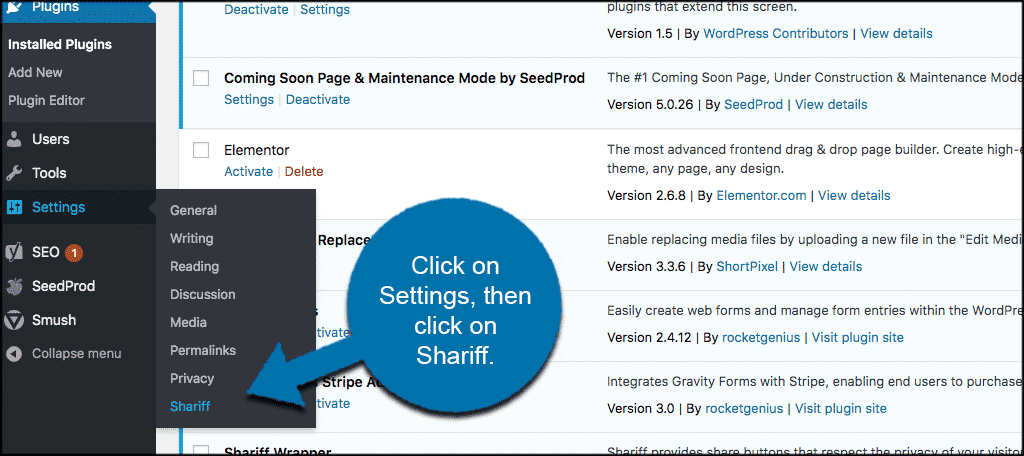 Configuring the Plugin
You can configure your custom share buttons however you would like. That being said, let's take a look at a few items you will see on the configuration page of this social plugin for WordPress.
When you get on the page, you will see 7 tabs. These include:
Basic
Design
Advanced
Statistic
Help Status
Ranking
Basic 
This is where you will set up the share services you want to include. You also pick the areas of the site you want the GDPR complaint share buttons to be included, i.e. posts, pages, products.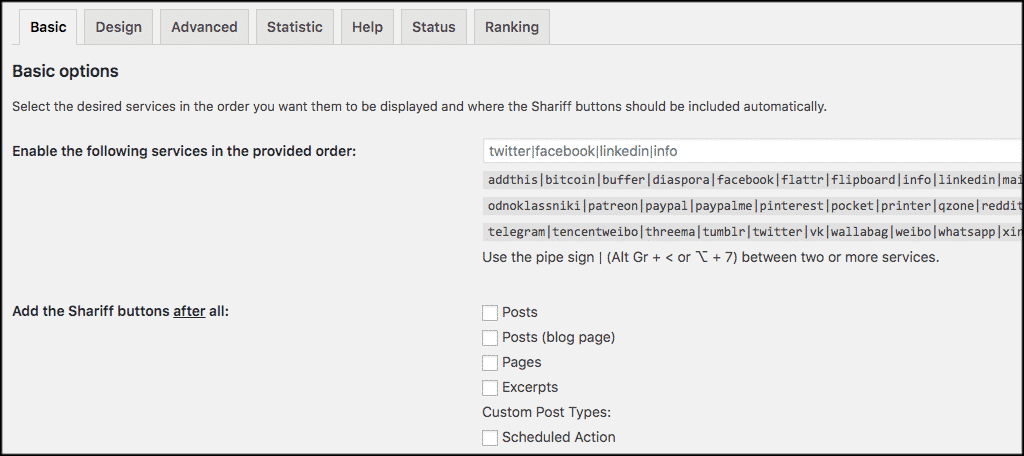 Design
This area is where you can design the layout, look, and functionality of your custom share buttons. This includes things like button language, size, padding, colors, and overall feel.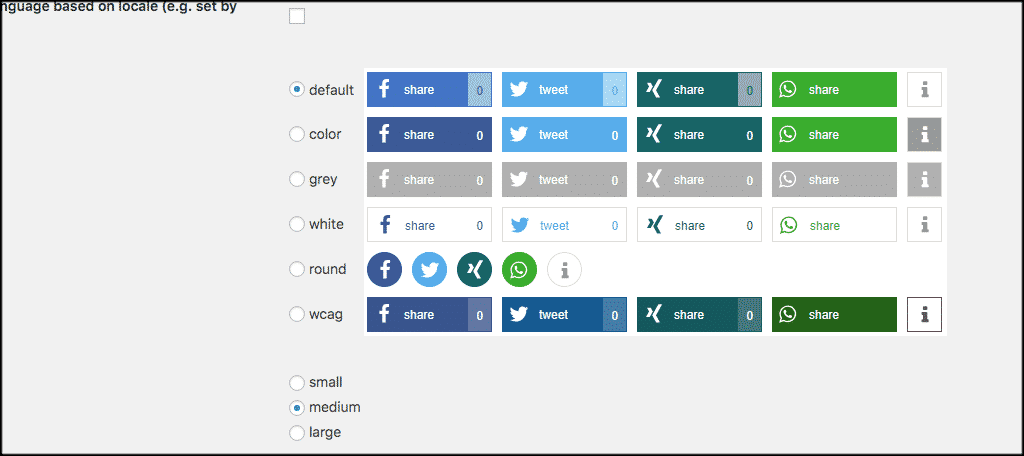 Advanced
Setup the advanced options for specific services you may be using here. Custom links, usernames, and IDs can all be configured.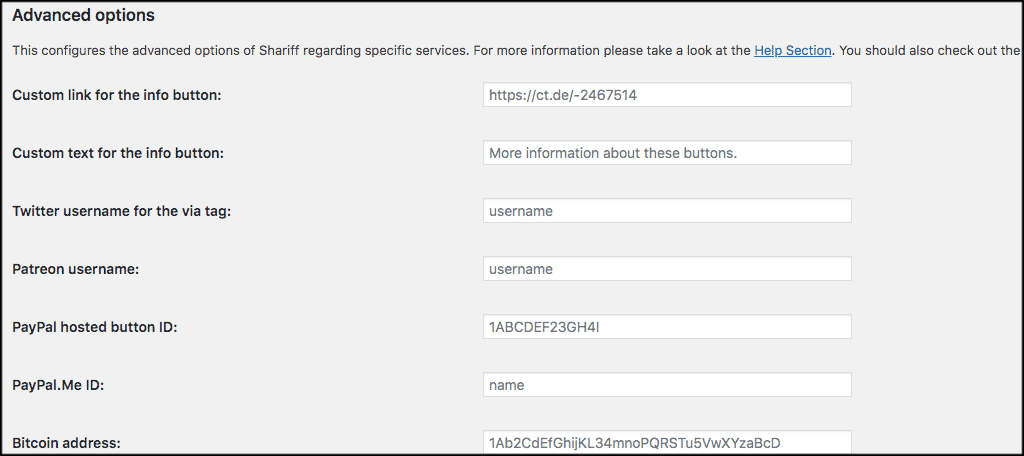 Statistic
This area and its settings determine how Shariff handles share counts. Set them up how you would like.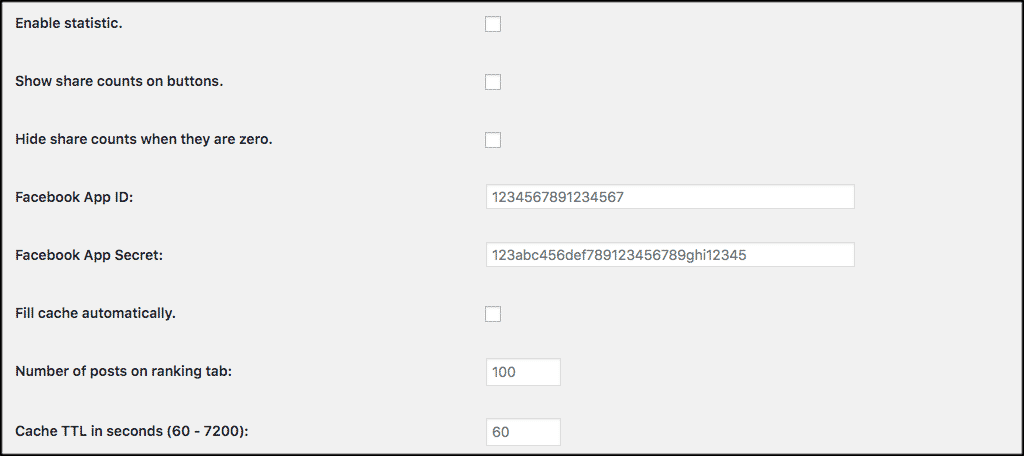 Help 
The help tab provides you with some helpful information and links to resources. This is good for troubleshooting and set up when needed.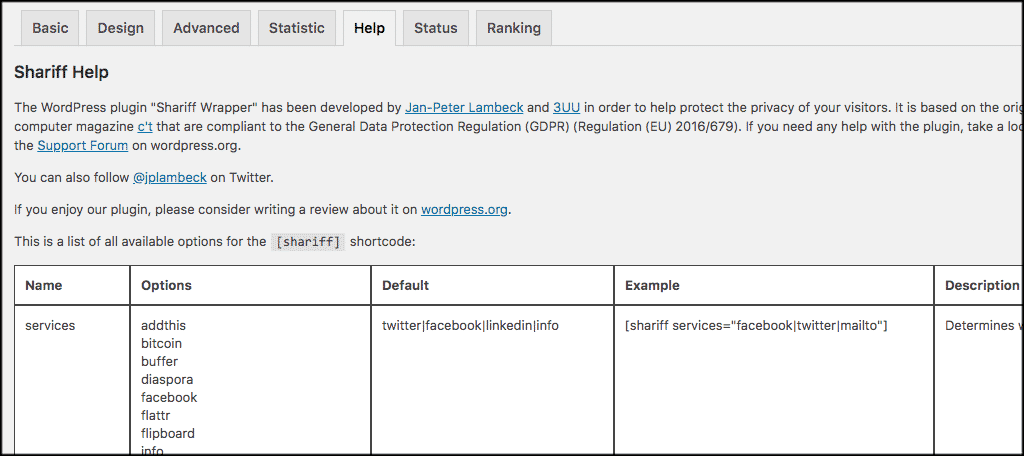 Status
This shows you the status of the plugin and lets you know if everything is working.
Ranking
The Shariff WordPress plugin ranks all your most popular posts and pages. You can see all those stats here.
Once you have set everything up how you like, you are ready to roll. You will see the share buttons showing and configured properly on the front end of your website.
Note: you can also use the shortcode [shariff] to manually put buttons on other places on your website.
Final Thoughts
Since the GDPR has become such a huge deal over time, it is important that you make sure your website is compliant with its standards.
One way to do this is by adding GDPR compliant share buttons. Now, you can quickly and easily do this without having to worry about it in the future.
Have you started to update your WordPress website to be GDPR compliant? What other GDPR related plugins are you using to help?