Oftentimes when you are creating a video post in WordPress you will want to display it differently than a regular post. By default WordPress allows you to add a featured image to use for every post you make. What happens when you want a video post to show a thumbnail image instead of a featured image?
In this article, I will show you how to easily add video thumbnails to your WordPress video posts. This will take the place of the featured image and allow you to display your video posts in a more optimal way.
Add Video Thumbnails
This process is actually quite fast and simple. Instead of trying to add a bunch of custom code, I suggest a great plugin that will accomplish this for you.
If you are familiar with adding custom code to your WordPress site you are more than welcome to take a crack at it, but this option is much faster.
The first thing you want to do is install and activate the Featured Video Plus plugin.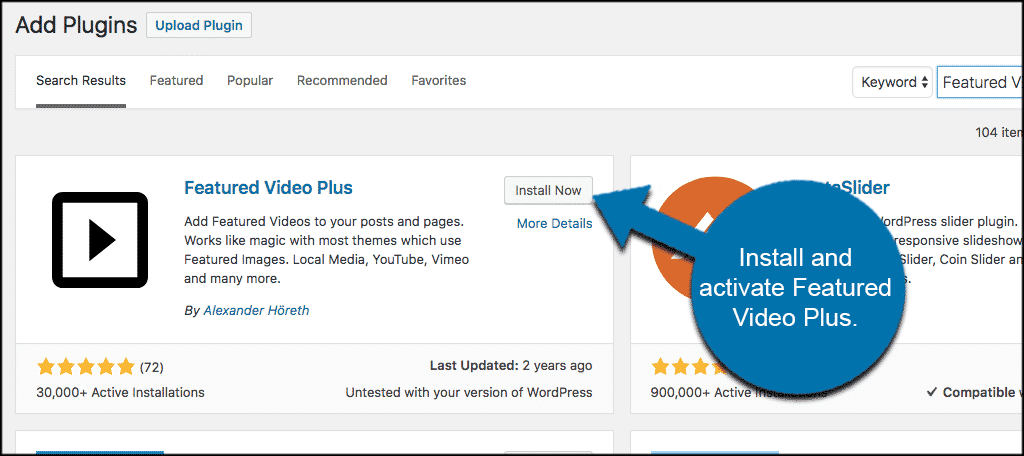 Once the plugin has been installed and activated click on Settings > Media and that will take you to the configuration page for the WordPress video thumbnails plugin.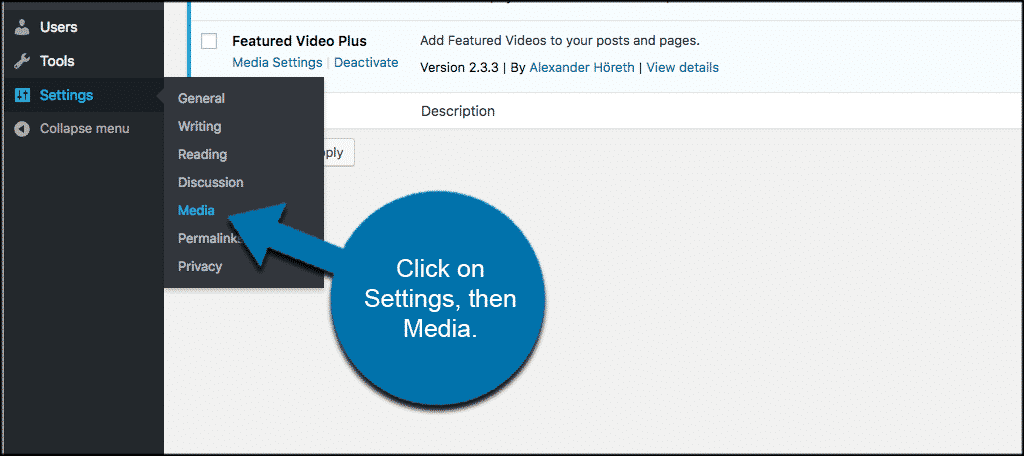 On this page you will find a number of setting's options available to you. To start you can set the image sizes you want displayed.
Once you have filled out the image sizing portion of the configuration page to your liking scroll down some and you will find the "Featured Videos" display options. Again, fill these out how you see fit.
Finally, scroll down a little more and fill out the "Video Sizing and Alignment" settings.
When you have completed the configuration page to your liking click on the "Save Changes" button to save all the changes you made.
Add New Post and Display Video Thumbnails
It is very simple to now add a new video post. To add video thumbnails in WordPress go over and add a new post. You will see on the top right next to your post is a new 'Featured Video' metabox. Simply paste the video URL into that area and the plugin will automatically fetch and display a preview in the metabox.
Now, when you preview your new post you will see that your featured image will be replaced by the video.
You can also display your video using shortcode that is made available to you on the settings page.
Note: Your preview and layout may look different depending on what theme you are using and how it handles images.
This plugin will work with the major video sharing sites like YouTube, Vimeo, and Daily Motion.
That will do it. A simple, fast, and easy way to add video thumbnails in WordPress.
Is there another plugin you are using to accomplish this? Do you prefer to add custom code and build your own video thumbnail layout?
Growing up in Hawaii, Jeremy started his freelance writing career doing resumes, business plans, article writing, and everything in between. He now specializes in online marketing and content writing and is part of the Content Marketing Team at GreenGeeks.