Are you planning a major event and want to receive certain gifts from guests? If so, you should create a gift registry website to help share that information. This helps avoid duplicate gifts and prevents guests from bringing unwanted presents.
This is particularly helpful for specific events like baby showers. One of the big parts of a baby shower is to provide necessary items for the baby before it arrives, and a gift registry website is a great way to help keep it organized.
Today, we are going to look at how to build a gift registry website for any event.
How to Build a Gift Registry Website
Websites all start out the same. You need a web host, domain name, and a platform to build it on. This doesn't change. But what really separates them is the type of website and the content and design you choose.
In this case, it's all about displaying the gifts you want to display.
Step 1: Plan An Event
Unlike other types of websites, this one is completely built around the type of event you or someone else is hosting. For instance, if you want to build a wedding registry site, your website is going to reflect the wedding and probably request some goodies for your new home.
Once the event is in the early stages of planning, start thinking immediately about what gifts you would like to receive. Now fair warning, you shouldn't ask for overly expensive things for typical events. This can actually lead guests to decline invites.
In reality, a wedding registry website should be fully operational when invites are sent out so guests know what to bring. This also helps give them time to sort out what others might be bringing.
Thus, planning the event is the true first step.
Step 2: Pick A Web Host and Domain Name
Now on to the first real step of building any website, picking a web host. For many, this is the most important choice you can make as this directly determines the performance of your website.
So what is a web host?
A web hosting company is responsible for renting out servers to customers to store or host their website. They also directly monitor and maintain this server to ensure that it is running 24/7.
This is why the internet always works despite what time it is.
The web hosting industry is extremely competitive, which is great news for anyone interested in building a website. This is because you are going to get great service at an affordable price. That said, not every web host is the same.
That's why here at GreenGeeks, we pride ourselves on the service we deliver customers. Our support team is already on standby ready to assist customers and our servers are well maintained and equipped with SSD technology.
Thus ensuring your website is lightning fast.
However, we go far beyond this with our commitment to the environment. Unlike the rest of our industry, we take environmental concerns seriously. We carefully calculate the energy we use and buy three times that in clean, renewable energy.
This ensures the websites we host are actually carbon negative.
You also have to pick a domain name during this process, which is basically the name of your website. In most cases, it will just be the name of the person and the event, but you might get creative with it.
Luckily at GreenGeeks, we provide a free domain name for the first year, so there's no extra cost.
Step 3: Pick A CMS (WordPress)
There are a ton of platforms to build a website with nowadays, and many of them are great. However, for a wedding gift website, your not looking for anything complex., which is why I highly recommend using WordPress.
WordPress is the most popular CMS in the world and actually accounts for over 40% of all websites. Odds are your favorite websites were built using it, and that's because it's extremely versatile and doesn't require knowing a single line of coding.
Thus, it's perfect for beginners.
WordPress has two secret tools up its sleeve: plugins and themes. Plugins are the equivalent of what apps are for your smartphone. They add specific features to the website in a few clicks of the mouse that would otherwise require coding.
Themes are a collection of templates that dictate the appearance of your website. You basically pick the one that fits your website ideas and you're good to go. Both of these have thousands of free and paid options available, so the choices are almost limitless.
Installing WordPress takes less than a minute.
Step 4: Pick Plugins and A Theme
To help you get started I've assembled a few plugins and themes that you may want to consider using. This is only a small sampling of what WordPress can off you:
NM Gift Registry and Wishlist Lite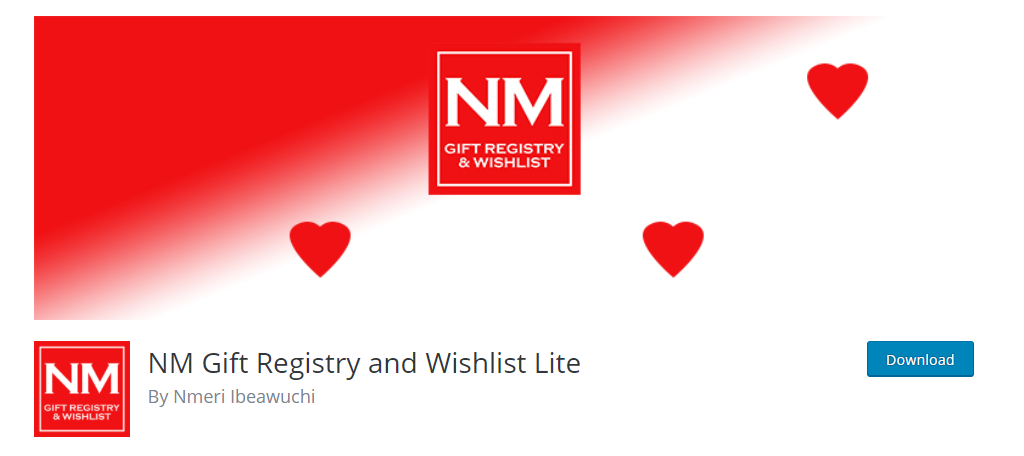 The NM Gift Registry and Wishlist Lite plugin are perfect for building an online wedding registry site or any other kind of registry layout. This plugin allows you to assemble a wishlist and display it within WordPress.
You can display images of the gifts, direct links to the stores that sell them, and even add the quantity of the item you need. Guests can also interact with the wishlist site to say what they are bringing to help prevent duplicate gifts.
Events Made Easy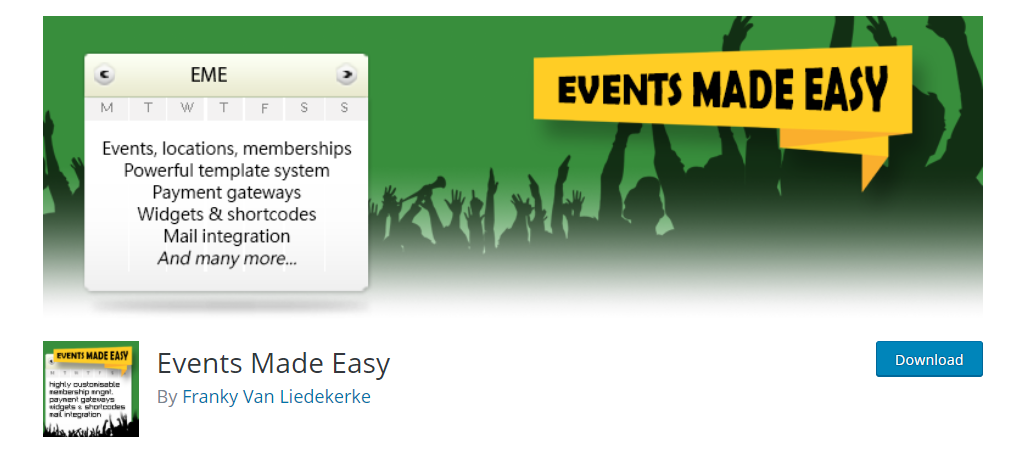 A big part of hosting an event is knowing who is coming and isn't, which means you need an RSVP tool. Events Made Easy is a great choice for your website. With it, you can set up a full RSVP system on your website.
It even enables you to send reminders to guests about the event. It also comes with a lot of other features that are great for paid events, like concerts and whatnot. This means that most of those features may be useful.
VW Event Planner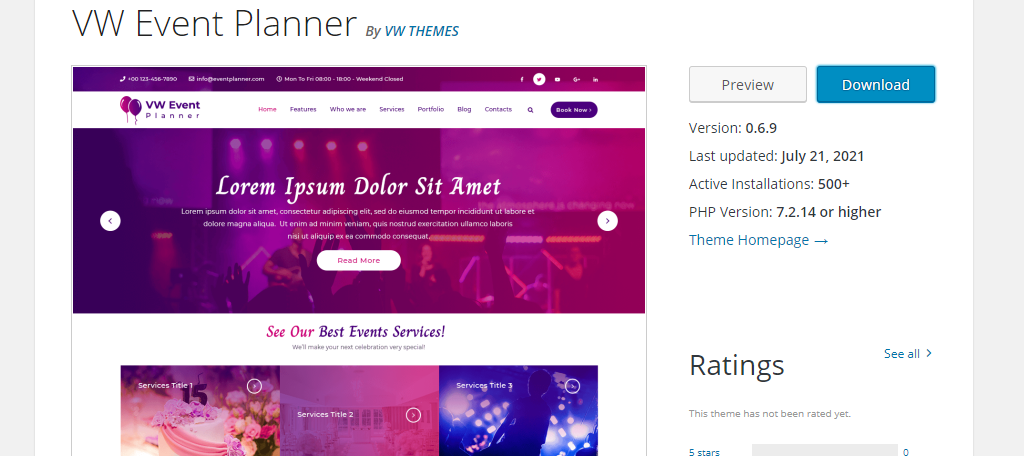 VW Event Planner is a theme dedicated to planning events. I know, who would have guessed with a name like that? It is very customizable and can match any occasion by changing a few colors and adding images.
Of course, this isn't exclusively for showing off gifts you want. This can host your entire website, which is great for larger events like weddings that usually have a dedicated site.
Nikah Wedding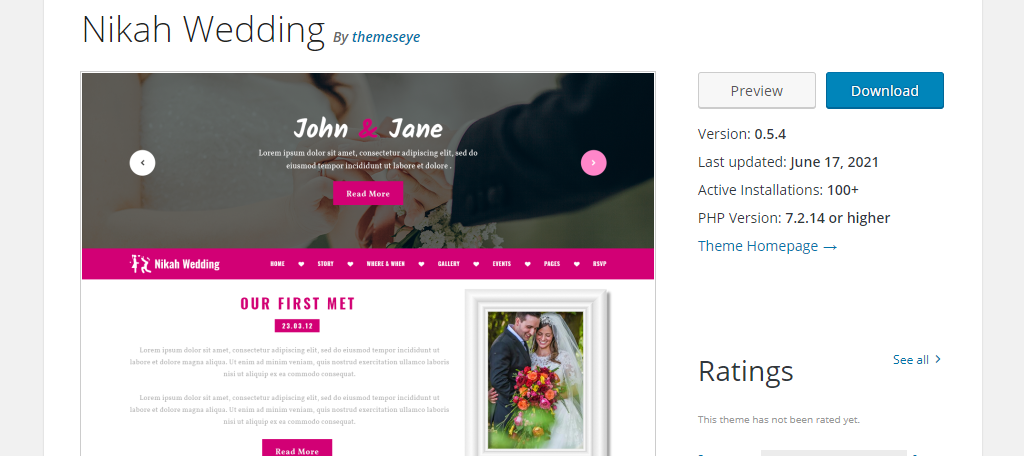 An excellent choice for a theme is to match the event. Thus, if you were creating a gift registry website for a wedding, then a wedding theme is perfect for your website, like Nikah Wedding.
This theme is stylish, looks great, and is fully responsive. It has plenty of room for images, which is definitely going to be the focus for many weddings and other events in general.
Step 5: Send Out Invites
With all of the plugins set up and a theme in place, all that's left is to send out the link to guests. And the best way to do it is to include it on an invite through something like a social media page.
For instance, many events have dedicated Facebook pages or groups. Sending out a link to the website here is a great option. That said, for formal events like weddings, you are probably going to send out a traditional paper invite in the mail.
Mostly, because people like to keep hard-copy elements as mementos. It's kind of hard to store a digital invite in a scrapbook or photo album.
Regardless of how you send the invites, make sure the link is included.
Careful What You Ask For
While some may think that asking for specific gifts is greedy. In reality, it is appropriate at some events. That said, don't get too picky and aim too high. These gifts are in good nature and sometimes guests can't afford to get you a 4k tv.
If you are requesting a gift make sure it is reasonable for the event.