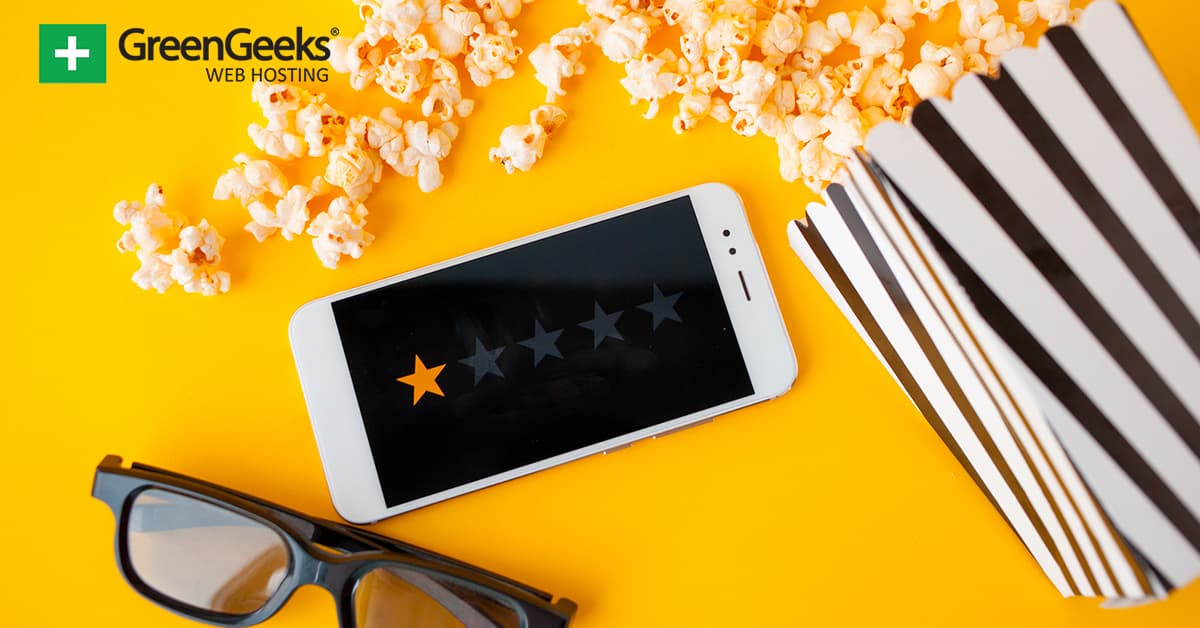 Movie review websites are extremely popular. There are a lot of them out there, and more often than not, you probably visit some of them before you go see a movie. That being said, have you ever wanted to create your own movie review blog? Well, then you are in the right place.
Having your own movie review blog will allow you to post your own movie reviews for everyone to see. You will have the ability to format your movie critic blog in a number of different ways. You can do full write-ups, use a star system, or a 1-10 scale. Whatever you decide, having a website so that you can be a movie blogger can be exciting.
Are you not sure where to start? No problem, as I am about to show you what to do in order to easily start your own movie review blog. Follow the steps as they are laid out. Doing so will make the process as smooth as possible.
What You Need to Build a Movie Review Blog
There are several things you need to do to complete the process of building a website for movie reviews. Putting things in the right order and creating a solid process will make all the difference in the world.
The first thing you want to do is to create a website checklist. These are things you want to have ready to put on your site, or have ready to use as part of the process. If you have a list, fantastic! If not, then here are some suggestions:
Movie Review Blog Checklist
Content (have some reviews ready to post)

Contact Info

Choose a Writing Style

About Info

Schedule (for posts)

Rating Scale
Having these things ready to roll will make the rest of the process much easier.
Domain Name and Web Host
Once you have your checklist in place, it is time to go get a domain name and web hosting. You are going to want to find a domain name that fits you well and expresses what all you are trying to do.
Remember, there are already a lot of domain names taken, so you might not find exactly what you want at first. That being said, try playing with the words a little. If that doesn't work, then use a different domain name extension. There are so many available now that you should be able to find what you want.
Finding a good web host is critical. You want one that gives you all the tools you need to get started. GreenGeeks web hosting is a perfect fit for what you are trying to accomplish. Not only will they provide you with everything imaginable to make the process of building a movie review blog easy, but they will also give you a domain name.
Keeping everything housed under one roof makes the process easier as well.
Installing and Using WordPress
There are several good CMS (content management systems) available that you can use to build your blog to review films. That being said, I am suggesting you use WordPress for a number of reasons.
For one thing, WordPress is very user friendly and will allow you the flexibility to build and design just about any way you want. Since the project is open source, thousands of developers have contributed and made it very popular. For that reason you won't have to look very hard to access resources and tutorials that can help you through anything WordPress related.
WordPress is also very secure. Yes, there are other things you can do to make your website even more secure, but the platform as a whole is very strong.
You can also install WordPress very easily and get it ready to go. You can use the one-click installation process provided by your web host cPanel. Or, if you prefer, you can also install it manually as well. Either way, you will be up and running and ready to build in a few clicks.
Choosing Themes and Plugins
One of the many major upsides to using WordPress is its library of themes and plugins. There are tons of themes that can take your website where you want it. The plugin repository is very impressive as well. If you want to accomplish it, there is probably a plugin for it.
That being said, you may be a little lost if this is all new to you. You want to search for themes that will give you the right tools for building a solid movie review blog. Here are a couple to look at if you are having trouble.
Moview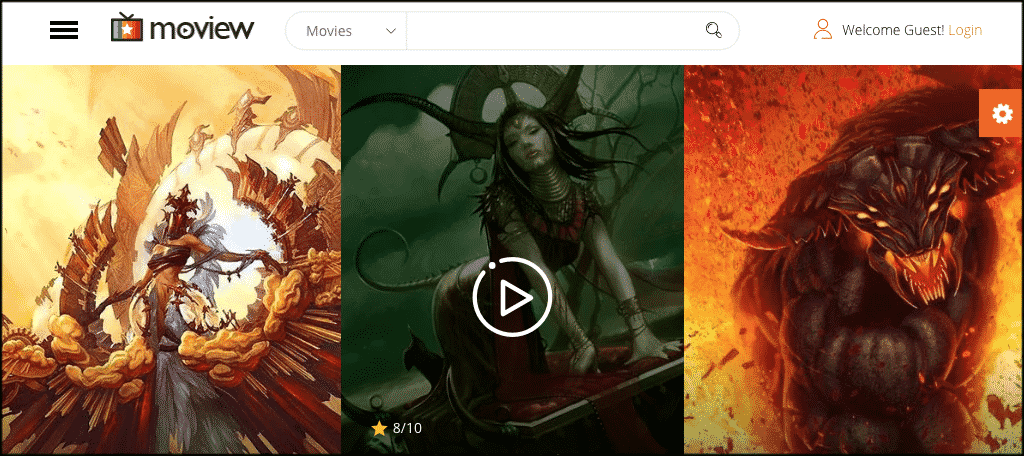 Moview is a state of the art movie and tv show review theme that will allow you to create a stylish and modern movie review blog. It comes packed full of content that will help get your website to the next level. Definitely worth checking out.
Sequex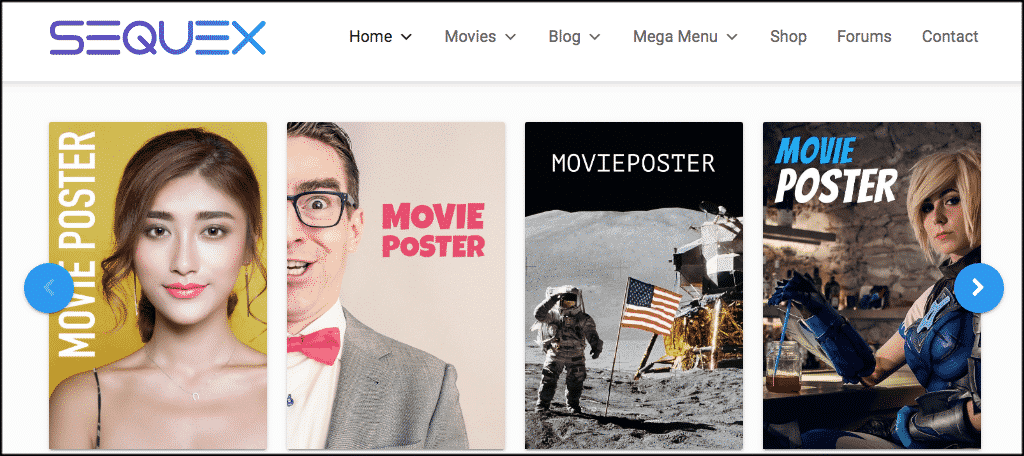 Sequex is another movie review based theme worth looking at. It is a very powerful theme that can turn your website into a movie-style database. It gives you the ability to add your own movie reviews, while at the same time adding a vast database that your website visitors can use.
When it comes to choosing plugins for your website, there are a couple of things to remember. For one thing, there are certain plugins every site should have to make everything run smoothly.
You also want to make sure you have a good SEO plugin running, as well as a plugin that allows you to properly optimize and compress images. There are also niche specific plugins to consider.
Here are a couple that may be of interest to you when adding some to your movie review blog.
MAS Videos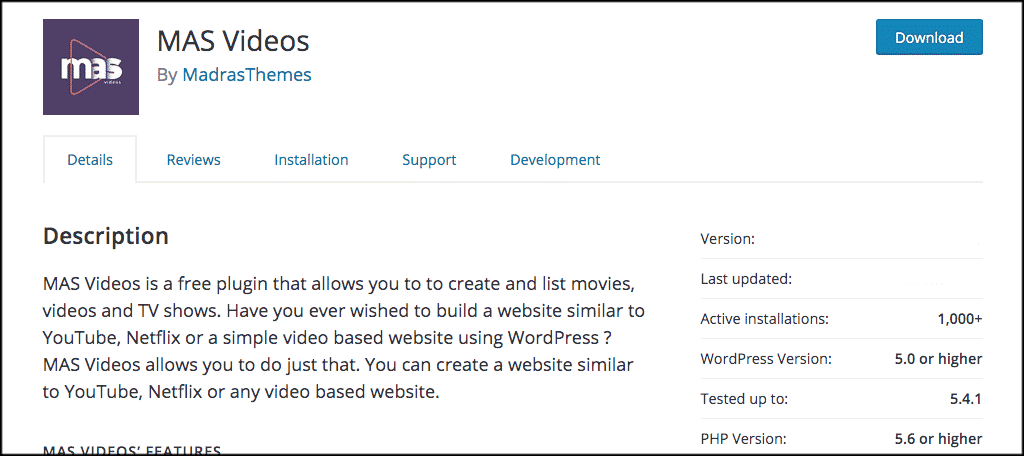 MAS Videos is a solid plugin that allows you to create and list, movies and television shows. Build and add and make this portion of your website look like YouTube or Netflix. This is a plugin to consider if you want to spice up your movie review blog.
Rating-Widget: Star Review System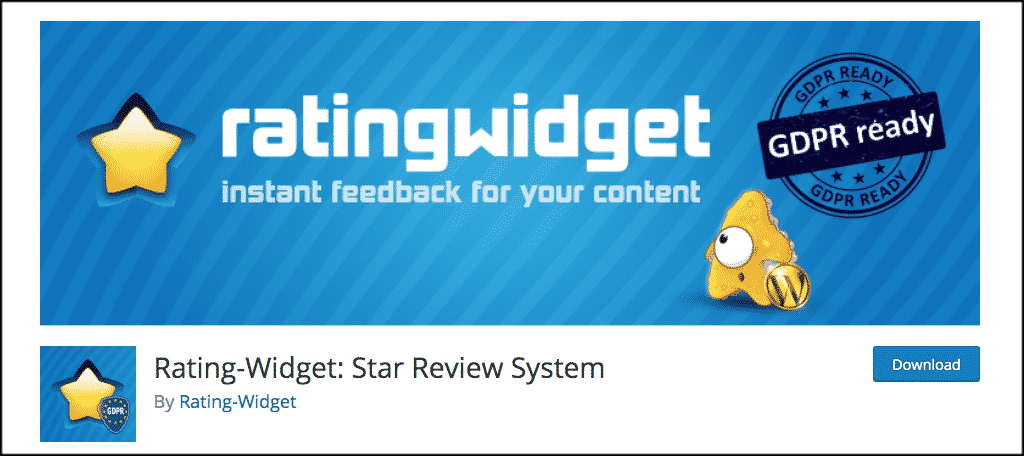 The Rating-Widget: Star Review System plugin allows you to easily add user-friendly star ratings on posts, pages, comments, WooCommerce, BuddyPress and bbPress forums. You can use them to add star ratings to certain things, or even allow your site users to click and add star ratings themselves.
Marketing Your Movie Review Blog
Now that your movie review blog is up and running you are about to have your own film critic blog. It is time to get the name of your site out there and start getting visitors.
Here is a list of ways you can market your movie review blog.
Social Media

Advertising

Write Reviews for Other Websites

Allow Guest Reviews on Your Site

Build an Email List

Go to Forums

Post Links on your Social Media Pages
Conclusion
Having your own movie review blog can be fun and entertaining. Maybe you have been wanting one for a while and you were just not sure where to start. Following the steps above should allow you to get your own website for movie reviews up and online in no time at all.
Good luck to you and enjoy writing those movie reviews!