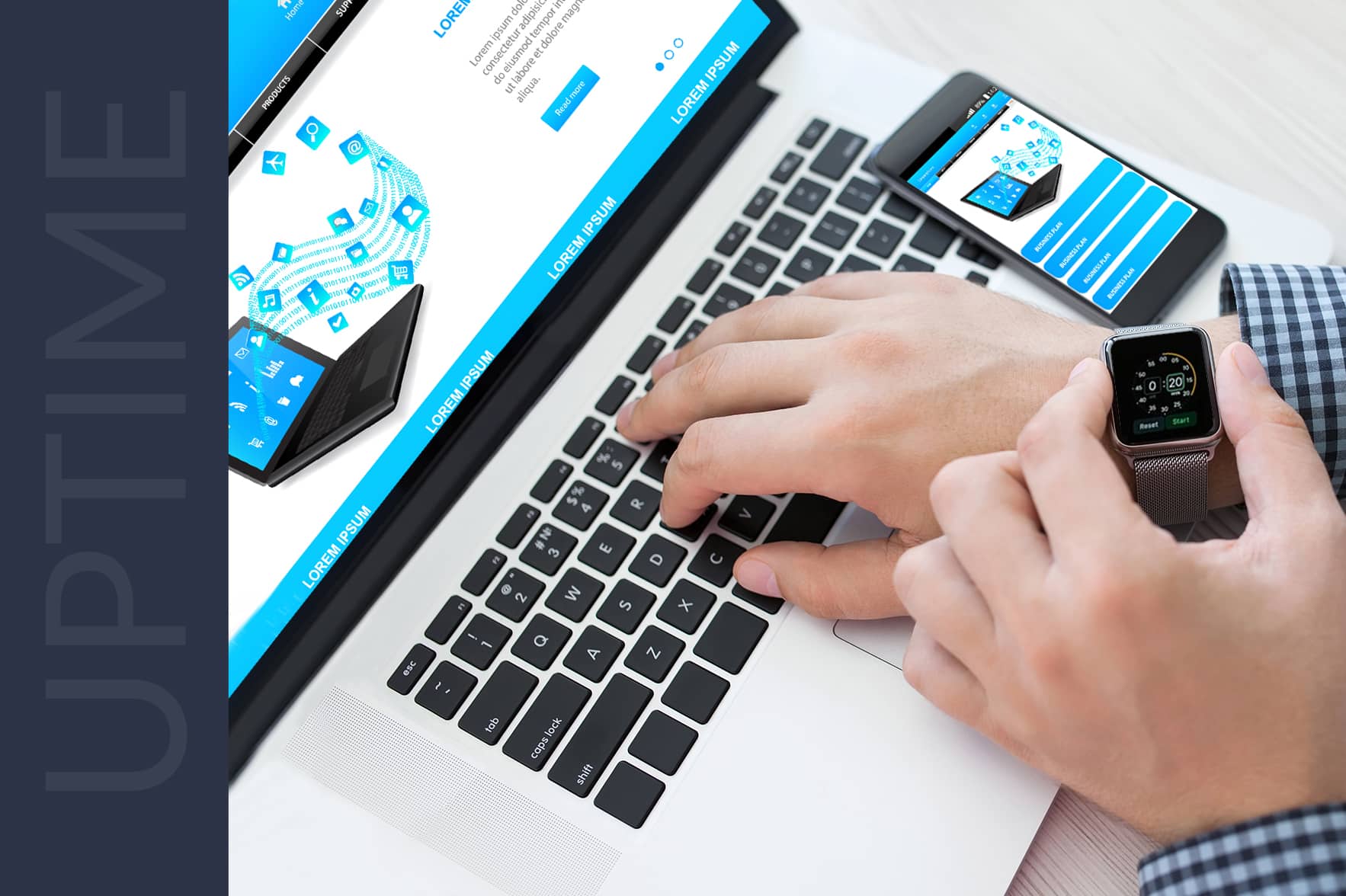 Your website needs to be up and running for as long as possible. At any given time, there could be a slew of visitors waiting to purchase some goods or discover your content. Paying close attention to the uptime can help you keep the website productive. This is especially true if you have access to the actual server. With this in mind, what is the easiest way to monitor WordPress uptime even while you're asleep?
Using Third-Party Services
There are many companies online that can help you monitor WordPress uptime. The only real downside to these applications is that some of them require a paid account to operate.
However, a few can be used as a strict monitoring service for free. Here are some of the more common organizations that have helped many keep an eye on site activity:
Using Plugins to Monitor the Website
Plugins are extensions of WordPress that can do a wide range of things. You'll want to look at those that can inform you when the site is having problems.
In this case, you can install a plugin to track the server uptime of WordPress.
To install these, you:
Click on "Plugins" from your WordPress dashboard
Click the "Add New" button at the top of the screen
Type "Uptime Monitor" in the search box on the right and hit your enter key
Find and install the plugin that works best for you
Once the plugin as been installed, click the "Activate" link
You'll need to find the settings for your particular plugin and adjust the notifications in its settings
Many of these plugins will use email messages to inform you when the site is no longer up. Some of the more elaborate "Premium" versions may incorporate SMS text messages to your phone.
In either case, these plugins will constantly keep an eye on your server at regular intervals. It may also be possible to set some of these up to check the site at predetermined times. Here are a few of the more popular platforms you may want to try:
Monitor by Jetpack
The Monitor module is located in the Jetpack plugin. Once activated, this addition will check the site every five minutes. As soon as the site is no longer up, Monitor will send you an email notification. This is one of the easiest and most basic methods to monitor WordPress uptime.
ManageWP Worker
ManageWP Worker not only keeps track of uptime, but it comes with a variety of other tools that help in productivity. The plugin will send both an email and SMS text message to keep you apprised of uptime. You can also find reports and detailed statistics regarding any website you link to the account.
Strictly System Check
When it comes to simplicity, Strictly System Check may be the tool you want. It's a basic plugin that checks system uptime as well as database activity. This can help you identify crashing issues before they arise, especially if your site experiences a great deal of traffic.
Uptime Robot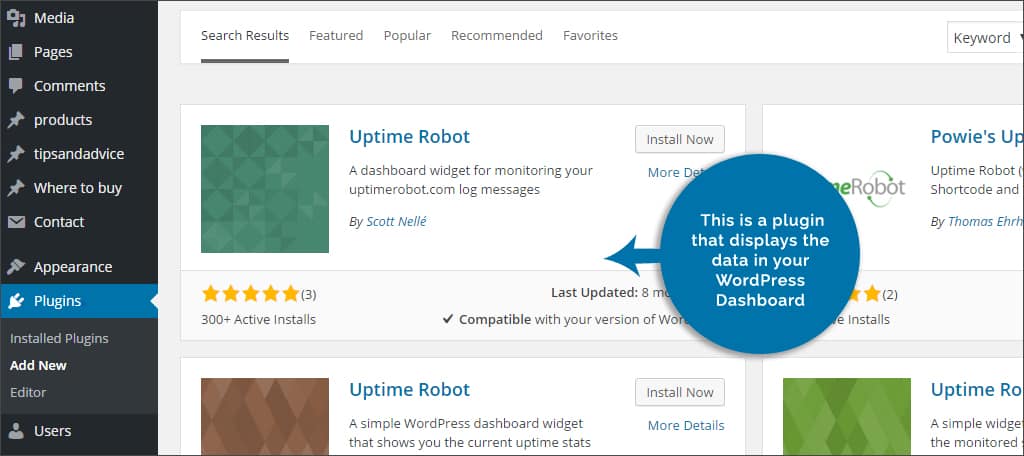 The Uptime Robot plugin requires the use of an API key you can get at UptimeRobot.com. Once activated, however, it can monitor the types of activity on the site as well as an uptime ratio to give you an idea of how stable the server is. This is a plugin that displays the data in your WordPress Dashboard. The service from Uptime Robot gives the option to receive alerts through email, Twitter or using web hook notifications. Paid accounts can also get these messages through SMS text.
Using a CDN
A content delivery network, such as the one GreenGeeks offers through CloudFlare, is one of the easiest ways to keep your site up and running. It essentially distributes a website across many different servers. According to statistics, many of these CDN services can perform with nearly perfect results for uptime. A CDN will distribute the content of the site to nearby servers of those accessing your webpages. This means the uptime is greatly improved as the problems on one server may not affect the accessibility of another.
The website needs to be up and operational at all hours of the day. When visitors are no longer able to access the site, you could be missing out on a great deal of potential sales and leads. Take the steps necessary to make sure your site is constantly active. While achieving a 100-percent uptime ratio can be difficult, catching problems before they escalate could save you from a lot of lost traffic.
What kind of methods do you have for keeping your site operational? Do you have recovery options ready if your uptime fluctuates?