What is the Plugin Directory in WordPress?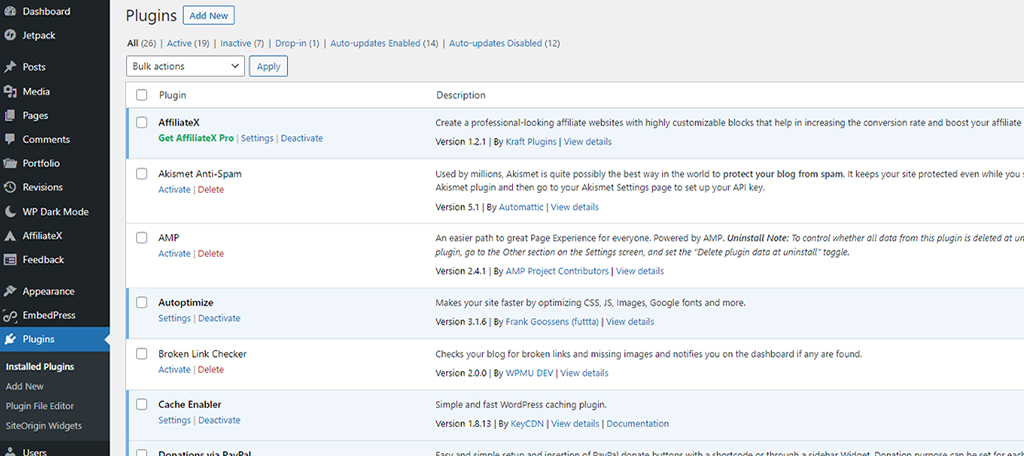 The WordPress Plugin Directory is a valuable resource for any WordPress user. This library of over 55,000 plugins allows users to extend the functionality of their websites beyond what is already available from WordPress core.
Plugins can be used to add features, optimize performance, customize design, and more without needing to learn to code. Accessing the directory is easy: log into your WordPress account and navigate to the "Add Plugins" page in the dashboard.
Then, you can search the listings for the plugin that best suits your needs. Whether you're a casual blogger or an experienced web developer, the Plugin Directory is a great asset for customizing your website.
Exploring the Different Types of Plugins in the WordPress Directory
Exploring the WordPress directory can be a great way to find plugins for your website. With over 55,000 different plugins, you will surely find something suitable for your needs.
So, whether you are looking for additional functionality or compatibility with other software, there is something available in WordPress that will assist you.
It is possible to search by keyword or browse categories like marketing and communication tools, analytics and tracking services, contact forms, and more.
Additionally, the directory comes with ratings, so it's easy to tell which plugin may be most useful in fulfilling the task. With so many options, you will surely find the perfect plugin that complements your current website setup.
Benefits of Using a Plugin from the WordPress Plugin Directory
The WordPress Plugin Directory contains many helpful plugins that can make website creation and management much easier. With various categories, you're sure to find an appropriate solution for your specific needs.
In addition, these cost-effective tools can save you from spending on costly development work, freeing up resources to be used elsewhere.
Not only that but using plugins from the WordPress Plugin Directory is also relatively easy to install and configure – no trained experts or in-depth knowledge is required.
Furthermore, their intuitive interfaces make them extremely user-friendly and enable non-technical users to create sophisticated sites quickly.
Tips for Finding the Right Plugin to Meet Your Needs in the Directory
The directory can be a great resource when finding the right plugin for your project. However, you should take some time to review the available options to see which best meets your needs, as each plugin may serve different purposes or be more appropriate for certain types of projects.
You must read through all relevant documentation to understand each plugin's functions and features and how it might work with your platform.
Additionally, many plugins are open source, so check if they have an active developer community who could help answer questions or address potential issues.
How to Install and Activate Plugins From the WordPress Plugin Directory
Installing and activating plugins from the WordPress Plugin Directory is a quick and easy process that will expand your website's capabilities.
First, log into your WordPress admin dashboard. From there, navigate to "Plugins" on the left-hand side of the page.
Near the top of this page is a button marked "Add New," which will take you to the WordPress Plugin Directory. You can peruse thousands of options for site optimization, design enhancement, etc.
To start the installation, click "Install Now" for your preferred plugin; once installation has been completed, click "Activate."
After activation is completed successfully, you will have a plugin installed on your website ready for use!