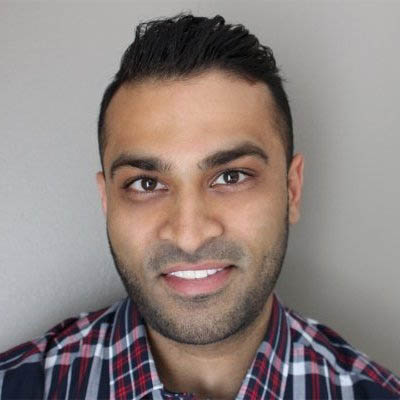 By: Kaumil Patel
COO - GreenGeeks.com
Updated: October 2021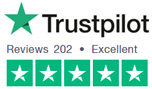 "This guide gives you everything you need to make a fabulous website in less than an hour!"
Are you ready to make a website? Thanks to advances in technology creating a website in 2021 is far easier than it used to be, so easy in fact that we believe ANYONE can build a great looking website for business or personal use, when given the right tools.
You don't need to know how to code HTML or anything like that. In this guide, I am going to show you the exact steps to take to make a spectacular looking website ready to start getting visitors.
Oh, and don't forget, if you run into any issues along the way, we have 24/7 phone and chat support ready to help.
Experience Level Required
BEGINNER
TIME REQUIRED
30 - 60 MINS
END RESULT
WEBSITE WITH DOMAIN
First… Choose a Platform To Build Your Website On
There are many different platforms you can choose from to help you build a website without entering a single line of code.
WordPress, Joomla, Drupal… Just to name a few.
Website building can be fun and easy with a content management platform. You don't need to be a web designer to build websites.
Choosing a content management system that works best for your needs will make the process a lot smoother and more enjoyable. Do you need an Online Store? A Small Business site, or are you looking to entertain or inform others with a blog or content site?
With over 40,000 websites hosted here at GreenGeeks we have seen our fair share of Websites, and we know first hand what the most popular and simple to use platforms are.
Most Popular Platforms
NOTE: This is only a handful of the systems you can use. At GreenGeeks, we use Softaculous. It's loaded with dozens of different kinds of website builders you can add with just a couple clicks of the mouse.
WordPress is the Most Popular
As you can see, the most popular (by far) platform to use is WordPress. If you're new to website development, I suggest using WordPress. It's the easiest to use and often faster when creating a new website.
There are thousands of free (and paid) themes that you can choose from to set the "Look and Feel" of your website. So no matter how you want it to look, Professional, Personal, Fun, Technical, WordPress is a great option. Some premium WordPress visual builder themes like Divi or Elementor allow you to do web design in a drag and drop fashion.
You don't need to enter any coding to get WordPress to do what you want. Through the use of themes and plugins, you can quickly develop the perfect site in mere moments. However, it's also easy to customize if you have coding knowledge. It's perfect for users of all skill levels. While other website builder solutions exist, they often lack the customizability that WordPress has.
Because WordPress is so popular, finding help for virtually any aspect of the application is easy to come by. Forums, tutorials and more are easily accessible. For example, GreenGeeks has an ever-growing list of "How-Tos" for WordPress covering a wide scope of features.
One of the most important aspects of WordPress is the fact that it's free. After installing it, you'll have one of the most powerful and feature-rich systems on the Internet driving your website.
Second… Decide On A Domain Name and Web Hosting Provider
The next step is finding a good web hosting provider and coming up with a good domain name. Both of these elements are vastly important if you want to build a website that is successful.
Choosing A Domain Name – It's All in the Name
Your domain name is a unique address which points to your content. Think of it like being able to name your house. It's how visitors will find your site and explore its contents. You need to have a good strategy if you want a successful site.
When coming up with a name, ask yourself:
Does the name match the content? You wouldn't want to name a website "BobsChickenBarbecue.com" if you plan on building a vegan website.
Is the name of your site short and sweet? The shorter a name is, the easier it is to type. A long name could lead to misspellings or avoidance from users.
Is the domain name easy to spell? A simple misspelling of a word in the name could cause traffic to go elsewhere.
Are you using the right domain extension, like .com or .net? Some extensions will not be available to you depending on where you live. Today, there are a slew of extensions available depending on industry and purpose. Be creative.
Is your domain name too generic or close to an already existing domain? Having a domain name that might be confused with other already established websites can make it difficult to rank in search engines. It's a good idea to search for your potential name in Google to make sure it's not already being used by someone else.
Coming up with a good name for your website is often fun if not frustrating. Every time you think you have a good one, someone already has it. However, that's easy to get around with a bit of imagination.
If you find yourself stuck trying to find a name you can try using synonyms in the name. Sometimes abbreviations are effective such as "cdc.gov."
The important thing to remember is your domain name needs to be representative of your content or business.
WEB HOSTING - CHOOSING A WEB HOSTING PLAN
Deciding on a hosting plan lays the groundwork for building your site. Think of it like buying a plot of digital real estate to build your online structure. GreenGeeks has plans available that range from maintaining a simple blog all the way to more complex and larger corporate needs.
For new developers, I suggest our EcoSite Lite Plan. Starting at just $2.95 per month, it is the most cost-effective for beginners and comes with all of the tools you'll need to succeed. This also includes a free domain name, which would usually cost you around $15 depending on what registrar you use.
But if you are looking at building a bigger site and you are happy to spend a little bit more to make sure your site is running as fast as it possibly can, then you might want to consider our Ecosite Premium plan starting at $11.95 per month.
Don't worry if you need to expand your plan in the future, we can help you upgrade and scale to your needs. As your website starts to get more and more traffic, you may need to consider upgrading to be able to keep up with the demand.
In this next section I will walk you through the web hosting setup process.
Choose your plan from the options below, and click the Get Started Button.
Lite
Perfect for small websites or blogs that are just getting started.

SPECIAL PRICE
$2.49/mo
Regular $10.95/mo.

One Website
Standard Performance
50GB Web Space
Unmetered Transfer
50 E-mail Accounts
Free SSL Certificate
Free Domain Name for 1st Year
Free Nightly Backup
Free CDN
Managed WordPress
Built-in Caching
Unlimited Databases
300% Green Energy Match
1 Tree Planted
30-Day Money-Back Guarantee
+
Multi-user Access

Pro
MOST POPULAR
Great for growing websites that need more speed and resources.
SPECIAL PRICE
$4.95/mo
Regular $15.95/mo.
Unlimited Websites
Better Performance
Unlimited Web Space
Unmetered Transfer
Unlimited E-mail Accounts
Free SSL Certificate
Free Domain Name for 1st Year
Free Nightly Backup
Free CDN
Managed WordPress
Built-in Caching
Unlimited Databases
300% Green Energy Match
1 Tree Planted
30-Day Money-Back Guarantee
+
Multi-user Access
On-demand Backups
WordPress Repair Tool
Premium
Our small business plan is perfect for busy websites or online stores.

SPECIAL PRICE
$8.95/mo
Regular $25.95/mo.

Unlimited Websites
Best Performance
Unlimited Web Space
Unmetered Transfer
Unlimited E-mail Accounts
Free SSL Certificate
Free Domain Name for 1st Year
Free Nightly Backup
Free CDN
Managed WordPress
Built-in Caching
Unlimited Databases
300% Green Energy Match
1 Tree Planted
30-Day Money-Back Guarantee
+
Multi-user Access
On-demand Backups
WordPress Repair Tool
Free Dedicated IP ($48/yr value)
Free AlphaSSL ($99/yr value)
Object Caching (Memcached)
Next you will need to enter the domain you have chosen and click Check Availability to double check that is it available.
Note: If you already have a domain name, you can enter it in the box on the right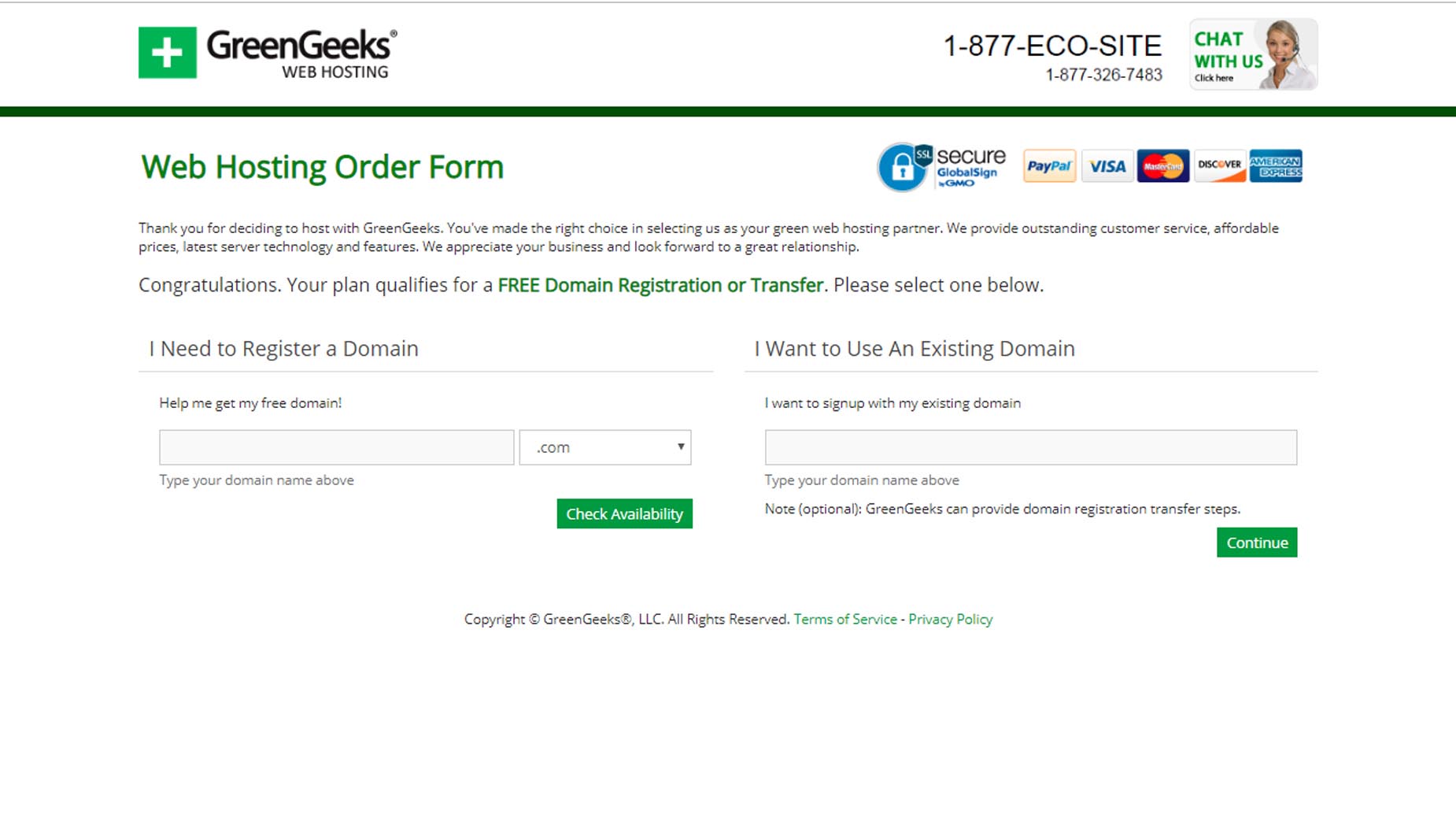 Then you just need to fill out your account details, Name, Address, Phone number, etc.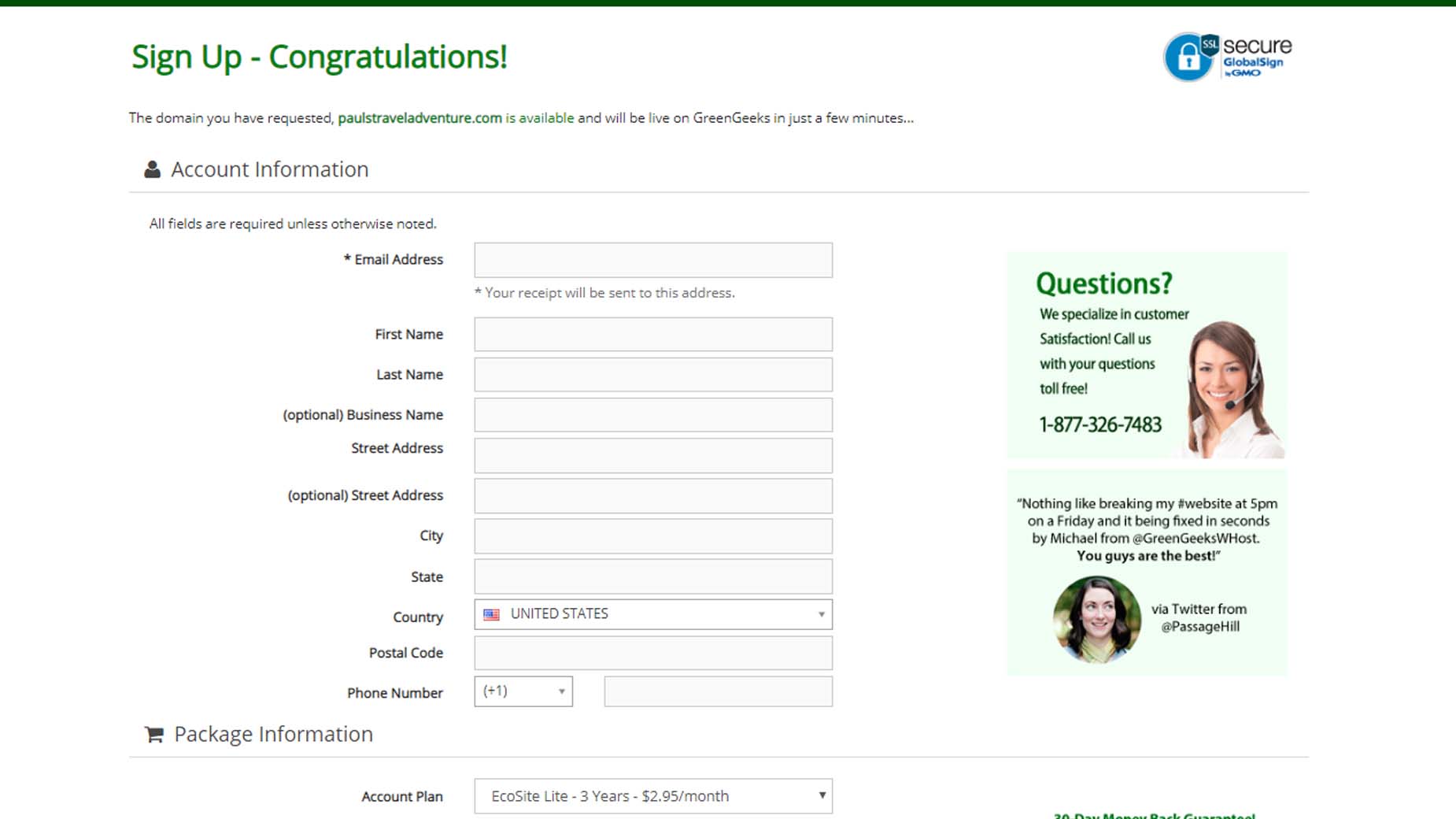 In the next section you can choose if you want to pay by the month, yearly, or for the cheapest rate available, 2 or 3 years.
Just be aware, that the single monthly plan will incur an extra setup fee, and does not include the free domain. So I would suggest you go for the 1 year plan at a minimum, or if your funds allow it, go for 2 or 3 years for the best deal.
You can also choose your server location here. The options are United States, Canada or Europe. So you want to choose the one where the majority of your traffic will be coming from. (the closer the server is located to the people who visit your website, the faster it can serve them).
The best Coupon code will automatically be entered for you.
Then you can choose if you want domain WHOIS privacy. This just basically means that as the owner of your domain name, you can set your details to Publicly available or you can keep them Private.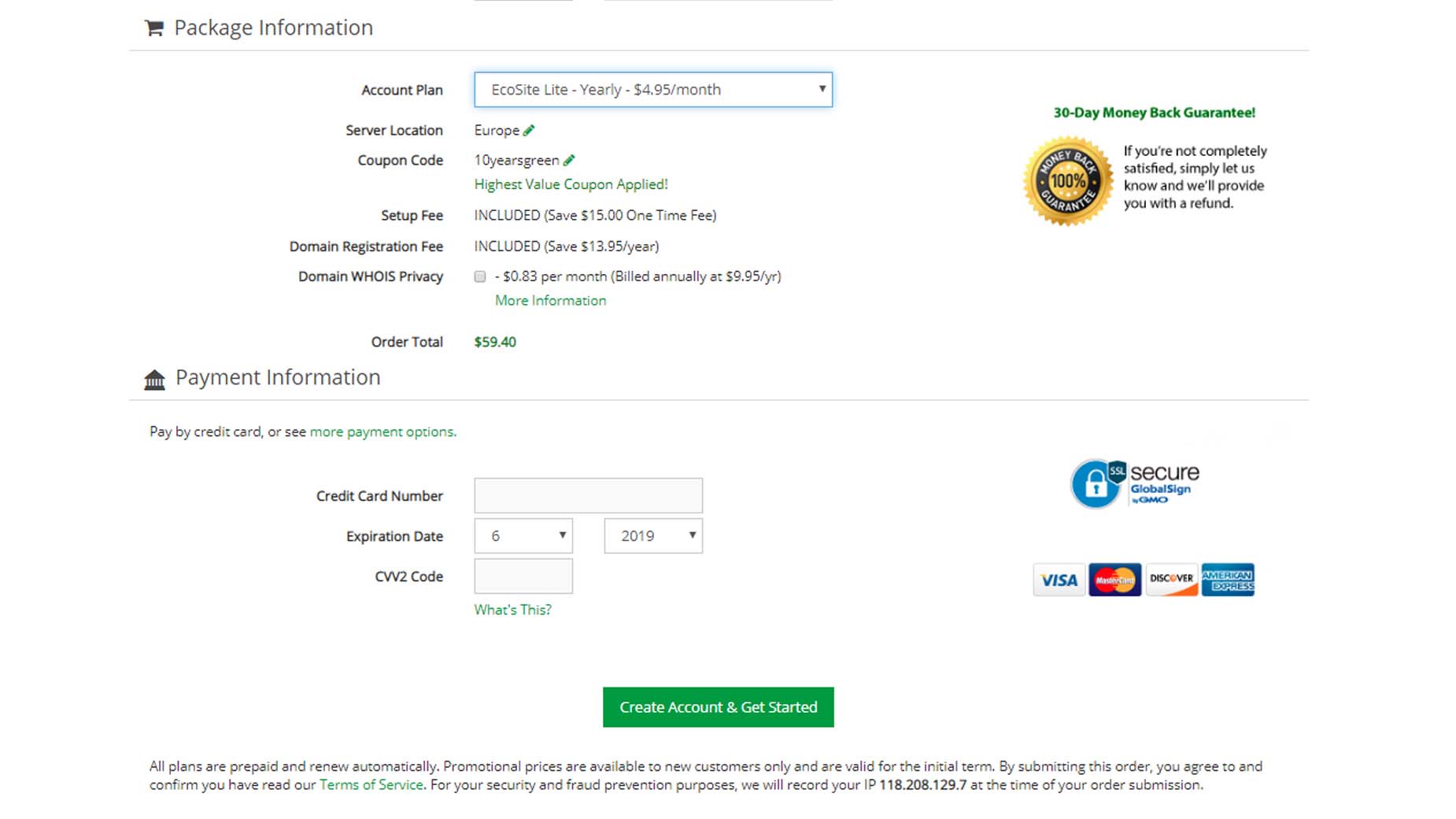 Finally once you have chosen all those options, you need to scroll down and enter your payment information. (you can also choose to pay by paypal by clicking the See more payment options link.
Once you are done there, just click the Button at the bottom that says Create Account & Get Started.
When you have completed the signup process, we will get busy setting up your domain and hosting service, then when they are ready, you will receive a welcome email with all the details you need to login to your account.
Managing Your GreenGeeks Account
When you join Green Geeks web hosting you will receive an email with your Account Manager login details.
You can login to your Account Manager by following the link in the email.
Or by Visiting GreenGeeks.com and clicking the "Customer Login" link at the very top of the site.
Or you can follow the link in the Welcome email you received to: https://am.greengeeks.com
You can login using the username and password you were sent in your email.
Once inside the account manager, you will see your billing info, and the details of the web hosting package you have signed up for.
You can also change your billing info, manage your domain and things like that.
If you have any issues, or questions about your account, you can always ask our 24/7 Live Support team for assistance.
Logging Into Your Website's cPanel
In order to manage your website you will need to login to your control panel (called cPanel) you can do this by clicking the blue Button that says cPanel Login.
Once inside your cPanel, you will see something like this: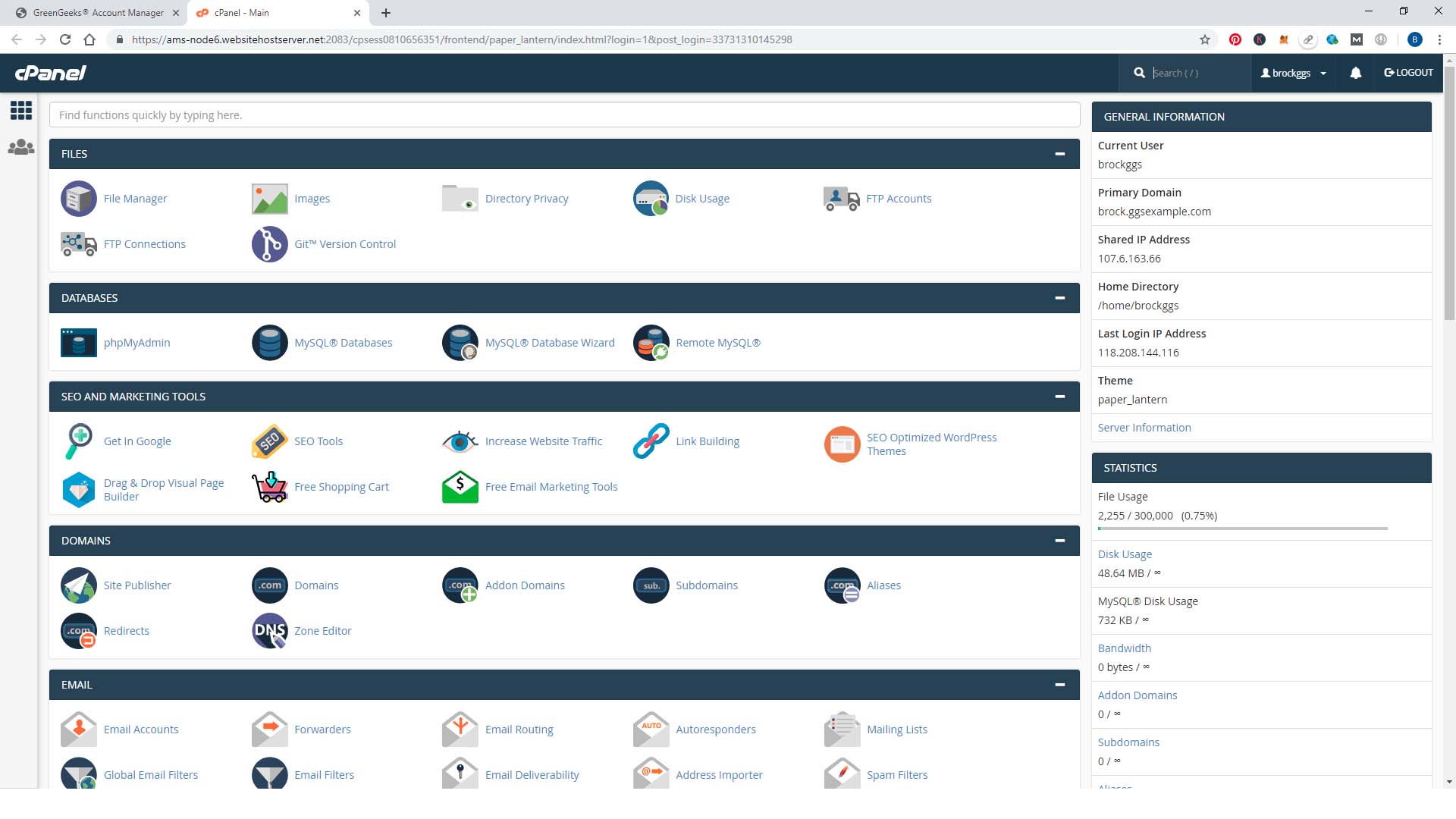 You can use cPanel to do all kinds of things like view your website visitor stats, setup and manage email addresses, and a bunch of other things.
But for now, we are going to focus on installing WordPress.
For this we are going to use a free software program called Softaculous.
You can either type Softaculous into the search bar at the top.
Or you can scroll down to the Software section and click Softaculous Apps Installer
We want to install WordPress, so hover over the WordPress Icon and then click Install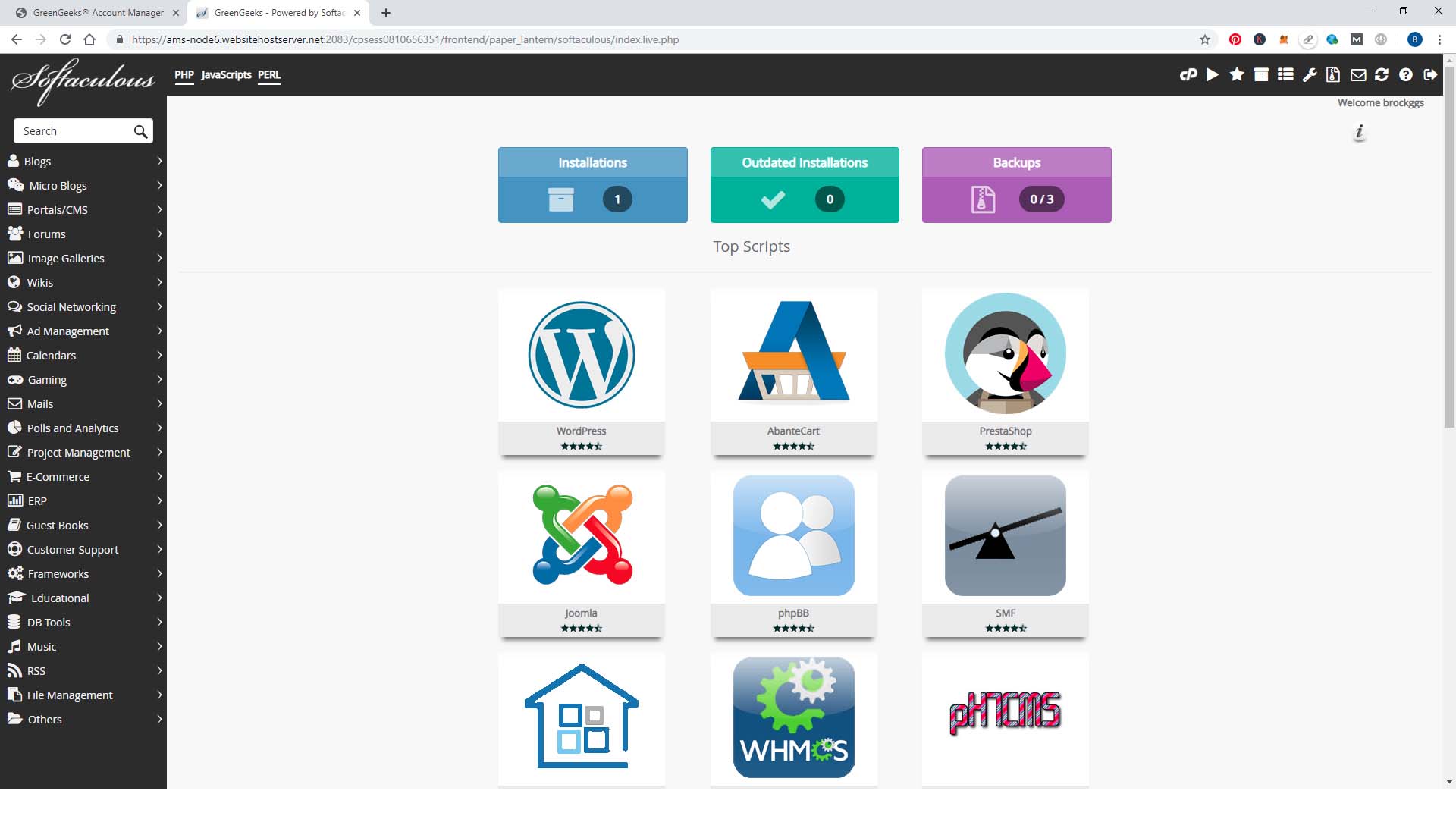 Now this may look a bit complicated, but it is very easy to setup. Most of these options are already filled in for you.
So all you need to do is to scroll down the the Admin Account section.
You will see your Admin username is already set to Admin. You can change this if you like, or leave it as is.
Next you will need to enter a Password and an email address for the account.
Make sure you write down the username and password you chose and keep them in a safe place.
Then scroll down to the bottom and enter your email address again. (this will email you the details of the installation when It is finished)
Then just click on Install.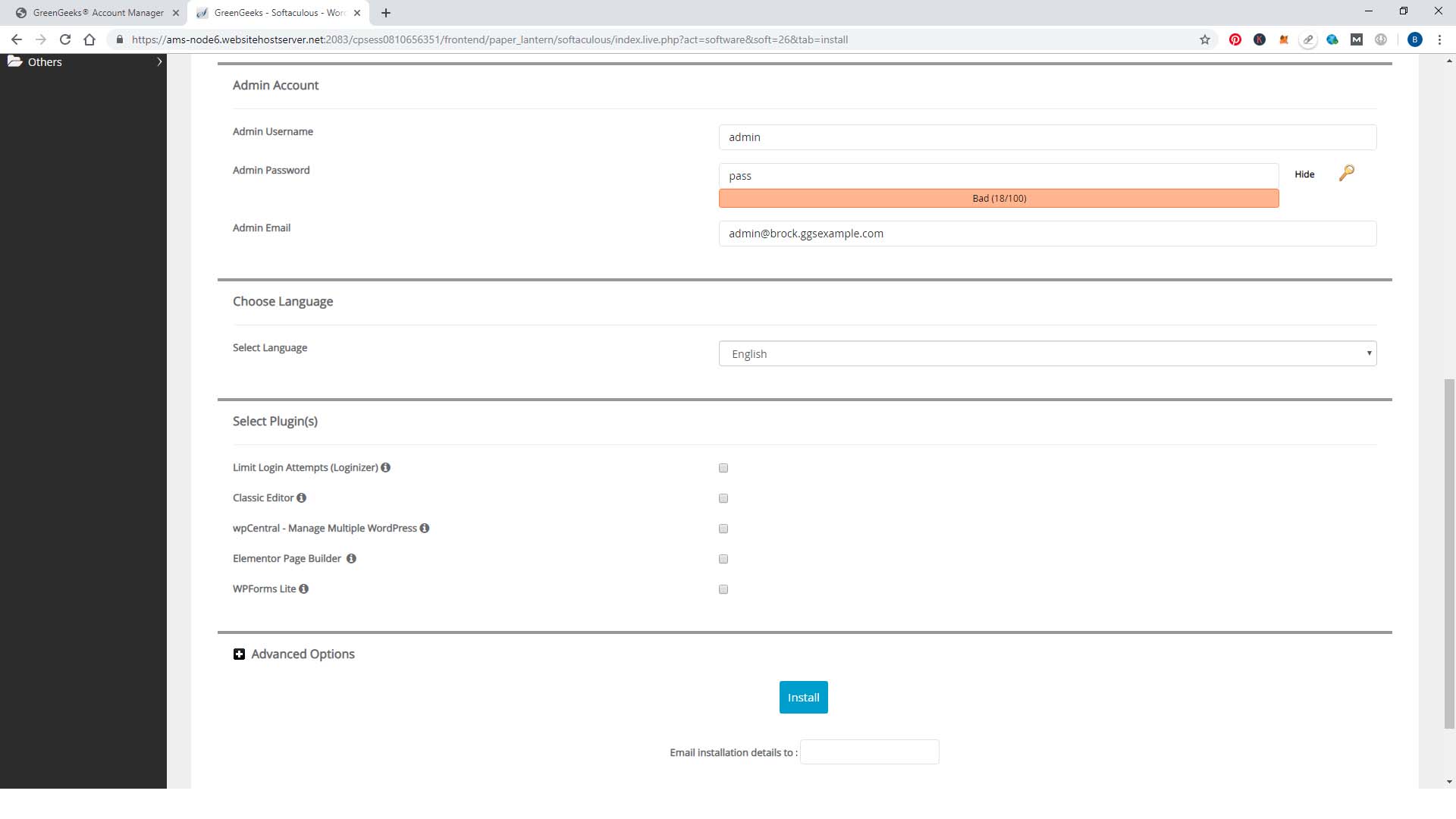 A few seconds later you will see a Congratulations message, which means wordpress has been installed and your website is ready for you to start customising.
Your New Website
At this point if you visit your domain name you will a brand new (empty) installation of WordPress.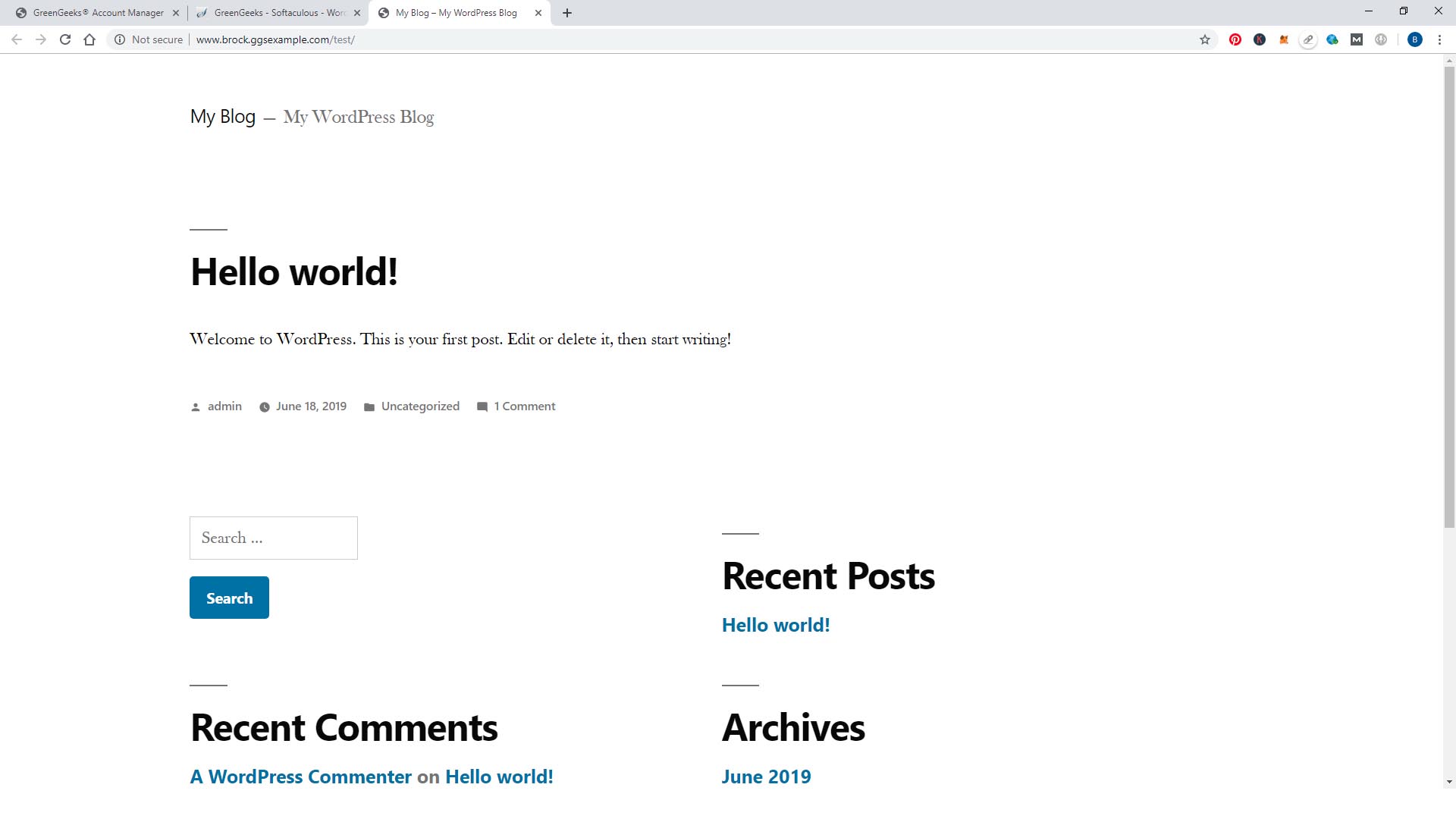 Don't worry if it looks a bit plain, next we will be installing a theme, which is a design template, which tells WordPress how you want your website to look.
But first, I just want to show you how to login to your website, and get familiar with the WordPress Dashboard.
WordPress has a Backend where you, as the owner of the site can login and manage your website.
In order to get it, you need to go to your domain. Then add /wp-admin to the end and hit enter.
Or you can follow the links in the WordPress Installation Email you received in the previous step.
This should take you to the WordPress Login screen, which will look something like this: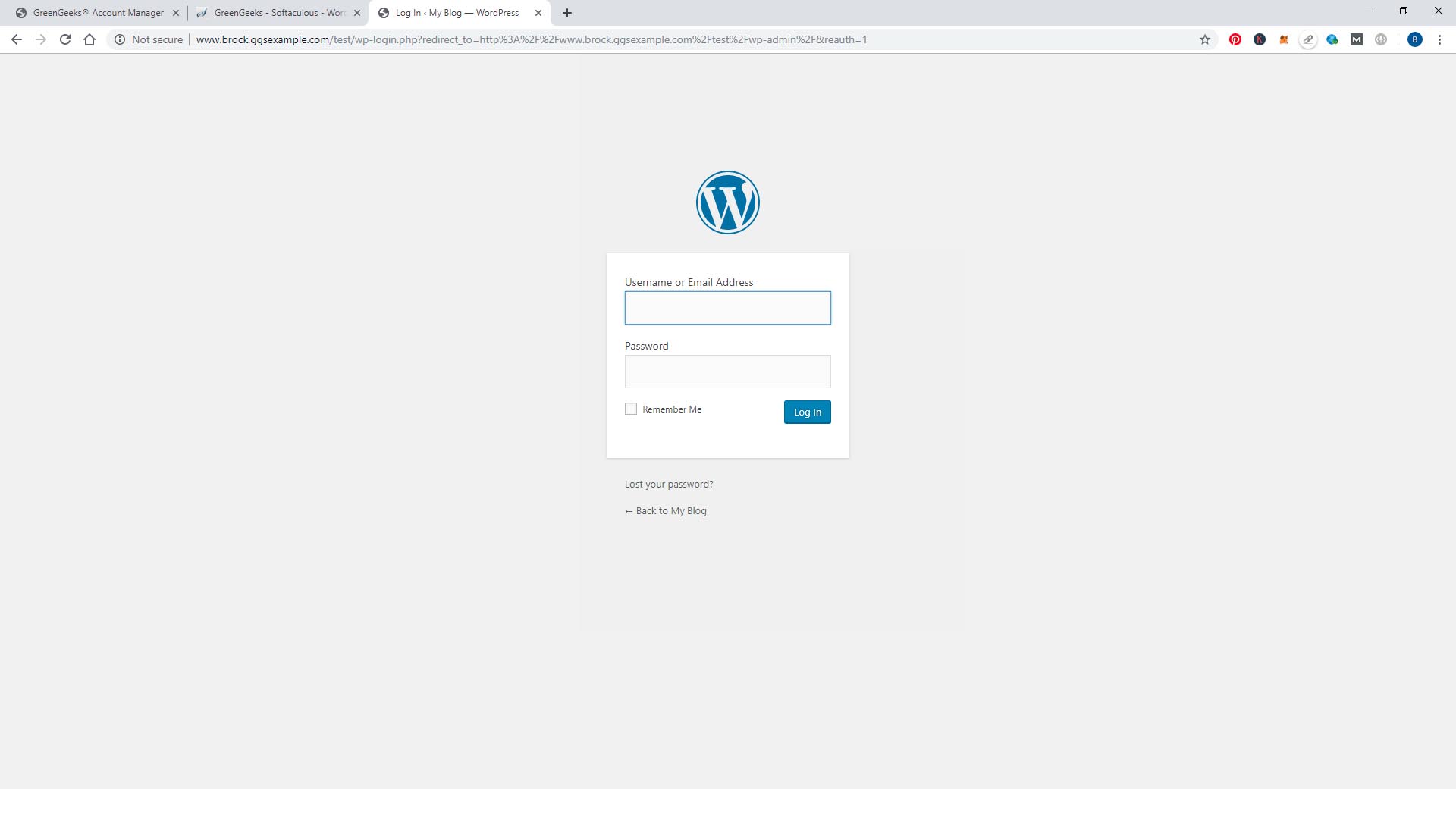 Enter your username and password (you did write that down in a safe place didn't you?)
Now you will be logged into your WordPress Dashboard: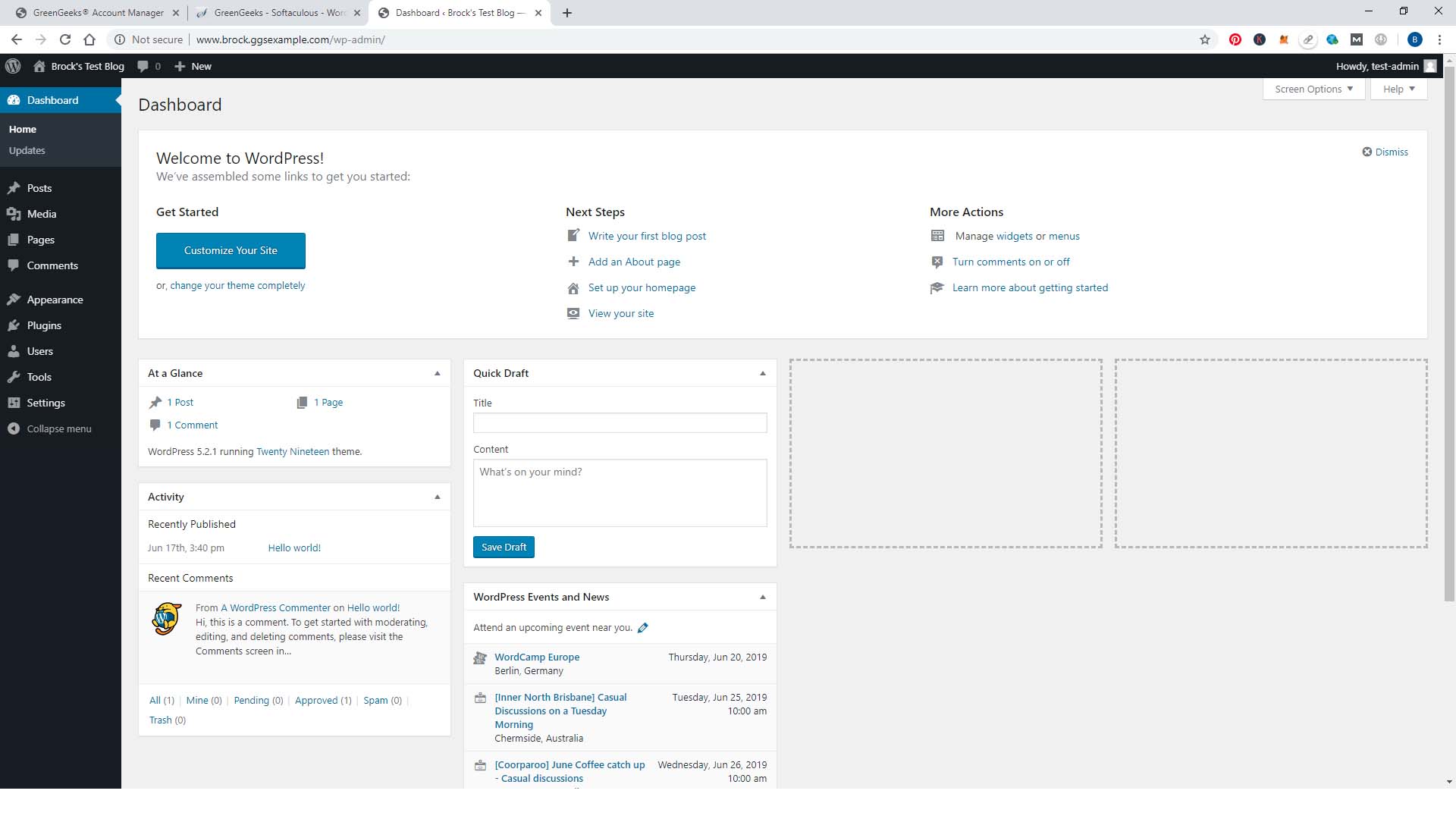 There are a lot of options in your dashboard, and we have tutorials that cover everything you need to know.
But for now, the main things are Posts, Add New post.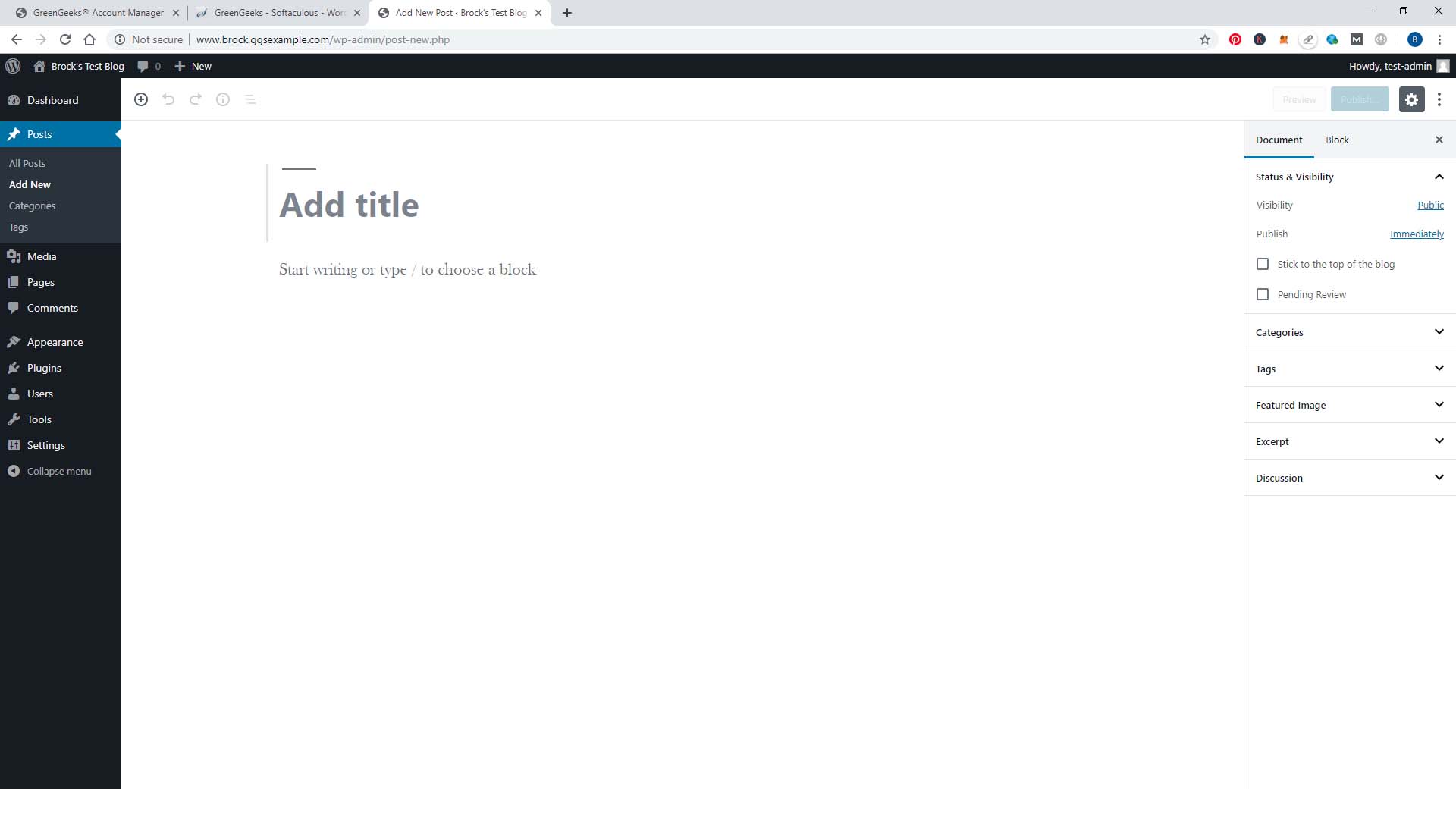 This is where you can add new content to your website, write articles, add blog posts, upload images, videos etc.
Settings: In your settings page, you can set your Site Name, tag line, contact email etc.
Appearance: This is the section you will need to change the look and feel of your website.
You don't need to be a web designer to change the way your site looks with WordPress. There are over 3,000+ Free themes you can use with wordpress, and then there are more paid options and customisations you can add if you want to take it further. Website building doesn't need to be a hassle anymore!
Here are a couple of the Themes you can install in just a few clicks.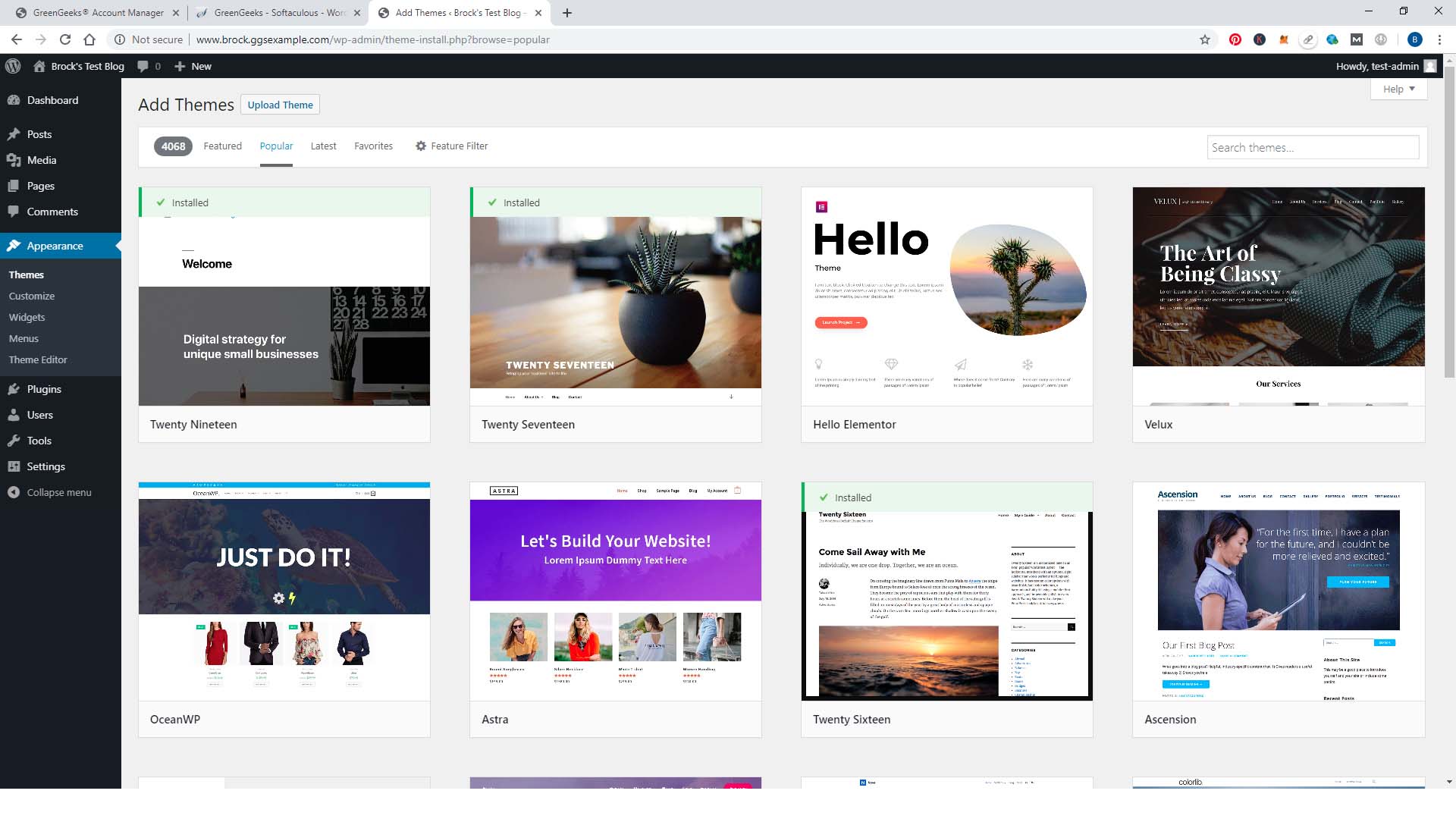 In order to install a Theme on your website, just click the Appearance tab, then Themes, then click Add New.
Now you should be able to see a bunch of different designs that you can choose from, so scroll through and see if there is anything you like.
You can also use the tabs across the top to get more options, or if you had something specific in mind, use the search themes box up the top right to search.
If you don't know what you are looking for, you can actually browse all 3,000+ available themes over at https://wordpress.org/themes/browse/popular/
Once you have found a theme you like, you just hover over it, and click Install, then once it has installed, you just need to click Activate in order for it to show up on your website.
Within seconds your whole website will change its appearance to that of your chosen theme.
Creating Your First Pages
Now that you have your initial website setup complete it's time to start creating the first content on your site. If you are starting a small business website , you will want to start with a home page, a service page, an about us page and a contact page. If you are building a blog you can start by creating your first blog posts instead. It is a good idea to include a contact page on your site so people can easily get in touch with you. The contact page should include your business address, phone number and email or contact form. The contact form 7 plugin is great for adding contact forms to your site quickly and easily.
WordPress's content management system makes it easy to create new pages, posts, categories or tags for your site. Publishing a new page or post on your site is as simple as clicking "Add Page" or "Add Post", filling out the necessary fields for the page such as a title and the main text content of your page.
The WordPress visual editor, Gutenburg, makes it simple and easy to create new pages. It is similar to using Microsoft Word in that you can easily change text formatting of a page and upload and insert images with a few clicks of the mouse using the WYSIWYG editor (What You See is What You Get).
Once you have your first page the way you want it, it's just a matter of clicking "publish" to publish your website's first page. Adding more pages and posts is simply a matter of repeating this process. For more details on this process read our complete How to Create a WordPress Post and Page guide or check out our WordPress tutorials page.
Marketing your site
Once you've created all the main pages of the site it's time to start promoting it. Social media is a free and easy way to start promoting your site. Sharing news and content updates about your site with your friends and followers on social media platforms like Facebook, Twitter, Instagram and Linkedin is a great way to start promoting your new website.
It is also a good idea to install an SEO (search engine optimization) plugin like Yoast to help you optimize your website for search engines like Google. Plugins like Yoast automatically generate sitemaps for your site so that search engines can find your content quicker. Yoast also helps you to write better titles, meta descriptions and content for ranking better in search. It is important to use the relevant keywords to the topic of your website from early on so you can start benefiting from search engine traffic early on. For more SEO tips check out our article on the top WordPress SEO tips.
You can also submit your site to search engines like Google and Bing using their webmaster tools suites. You can find more information for installing Google's search console and Bing's webmaster tools here.
Congratulations, you now have a website setup and live
But there is still a lot more you can do with WordPress.
There are thousands of Plugins and custom edits you can make to make your site do whatever you need it to do. You can also hire a developer to work on your wordpress site if there is something that you can't do yourself.
At GreenGeeks we have put together a wide range of WordPress tutorials to help you learn the ins and outs of your new WordPress site. You Can Find Them Here.
Operating a website in 2021 is relatively simple. With WordPress driven by excellent hosting, success is only limited by your own motivation. And if you ever need assistance, our support team is experienced and is just a click, call or email away. Get the most out of your online experience and build something you can be proud of.