While the self-help sections are useful for tackling some issues, more advanced assistance may be needed. In this case, you can directly contact GreenGeeks support. Our skilled and professional staff will quickly resolve your issues.
Opening a Support Ticket
From your GreenGeeks dashboard, click the "Open Ticket" option in the tool bar.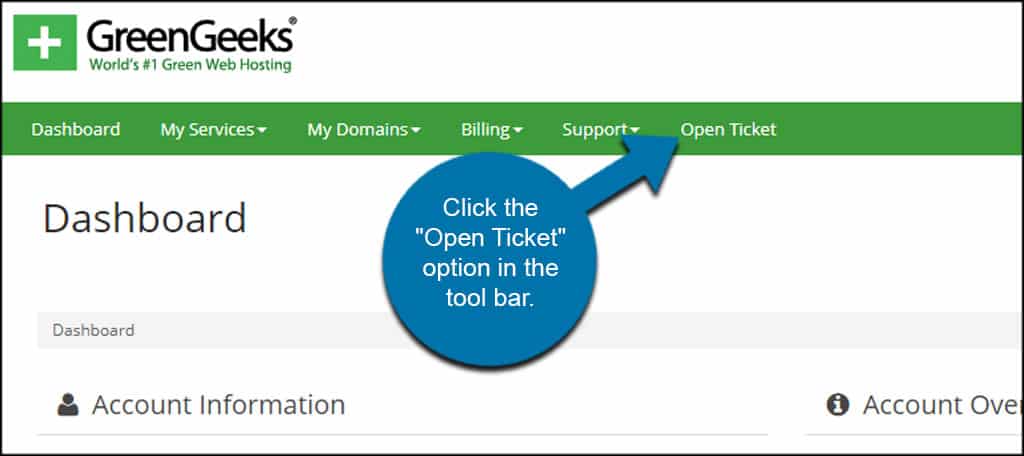 Fill in the information for your request. This includes the department, related service, the subject and the issue you're having. If you have screen shots, you can also include them by attaching the files at the bottom.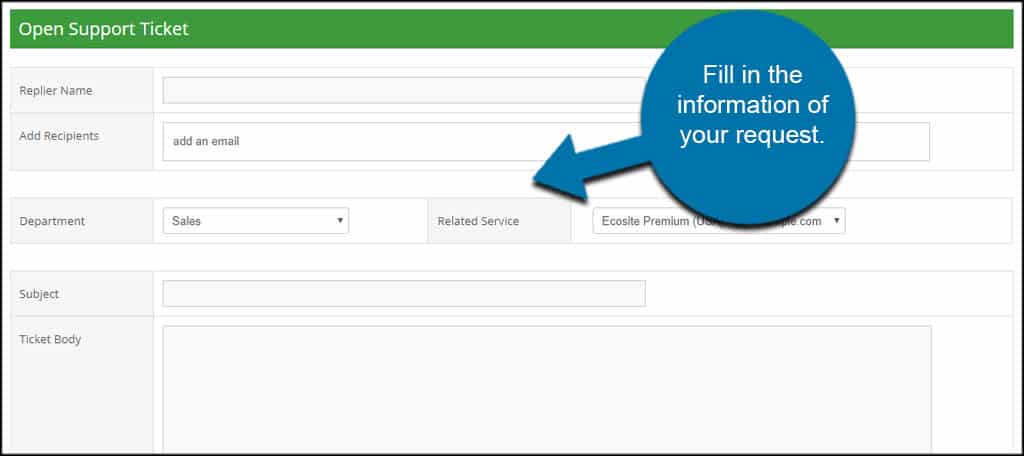 Once your information is filled in, click the "Open Ticket" button on the bottom.
Our staff will receive your request and will begin working on solving your issue.
Other Methods of Support
Opening a support ticket is only one way of contacting GreenGeeks support staff. We offer several channels to meet your preferences.
Live chat is always available from most sections of our website. Click the orange field on the bottom right to open the chat window and submit your information. A representative will be with your shortly.
You can also call our agents directly from your phone and speak with a representative. We're open throughout most of the day and are available seven days a week.