You can change or add MX, CNAME, and A Records in cPanel.
Note: Incorrect DNS entries can disrupt the services related to your domain name. Use of the DNS Zone Editor is not recommended for anyone unfamiliar with DNS settings. If you are unsure of how to make a specific change in your zone records, please contact a member of our Support Staff by opening a ticket in GreenGeeks. 
Log in to GreenGeeks and go to cPanel by clicking the "cPanel Login" button in the "Quick Server Login" section.

In the "DOMAINS" section, click the "Zone Editor" link or icon.
To add an individual record click the "A Record," "CNAME Record," or "MX Record" links.
To see or edit all of the zone records, click "Manage."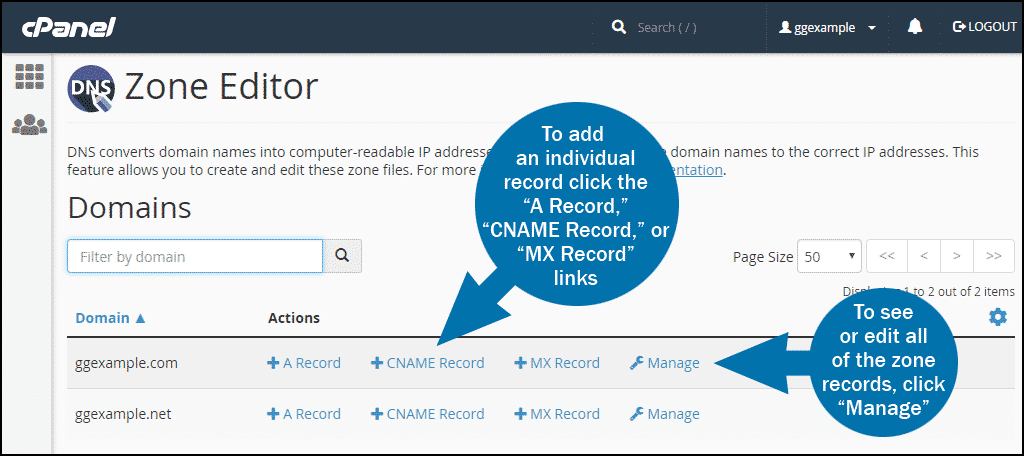 If you make a mistake that you can't fix and need to reset your DNS records to the default values, click the gear icon and click "Reset Zone."