Your GreenGeeks dashboard gives you access to your web hosting services as well as billing and support information and settings.
To log in, go to am.greengeeks.com or click the "Customer Login" link on the GreenGeeks home page.
Enter the email address associated with your account
Enter your account password
Click the "Sign me in" button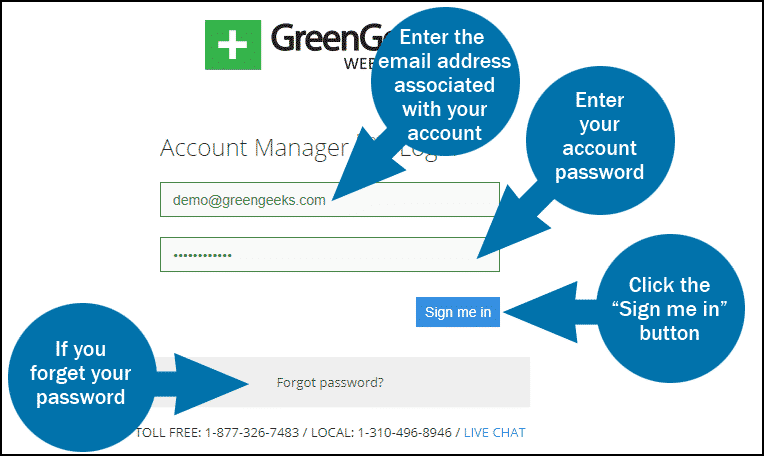 Once logged in, you are taken to the Dashboard, where all the control links and "Quick Server Login" buttons are located.
To reset your GreenGeeks password, see the How to Update Your GreenGeeks Password article.