Begin by logging into your GreenGeeks web hosting account.
Upon logging in, you can see all of your web hosting accounts linked to that account. You can quickly log into the backend of them.
To log in to cPanel, click the "cPanel" button.
To log in to WHM, click the "WHM" button.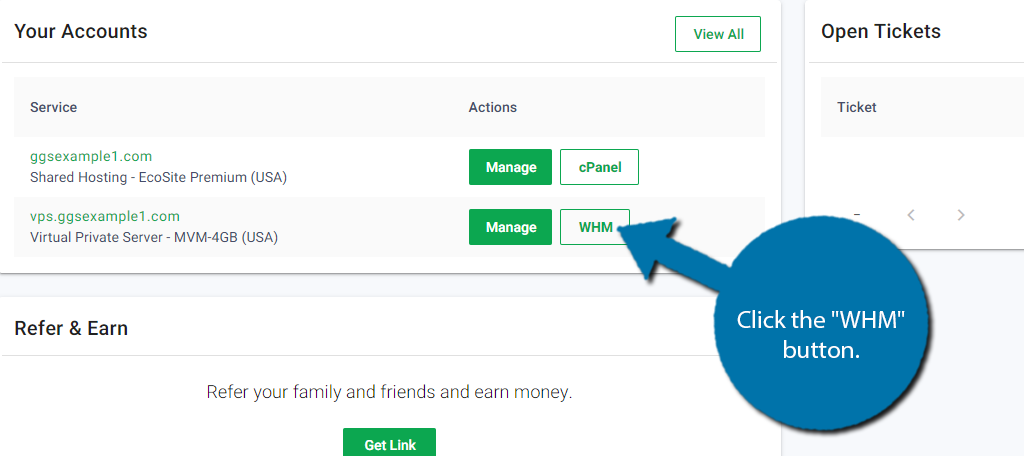 And that's it. If you have any further questions contact our support team for additional assistance.