GreenGeeks will periodically send you email related to your website hosting account. To make sure you don't miss an important account message, you can "whitelist" our domain, which tells your email program that messages from the domain should never be blocked or sent to a spam folder. Here's how to set up whitelisting for an Outlook.com email address.
Log in to your Outlook.com account.
Click the cog icon in the upper right corner.
A "Quick settings" box will pop up. Scroll down to the bottom of the box and click the "View all Outlook settings" link.
Click the "Junk email" link.
Under "Safe senders and domains," click the "+ Add" link.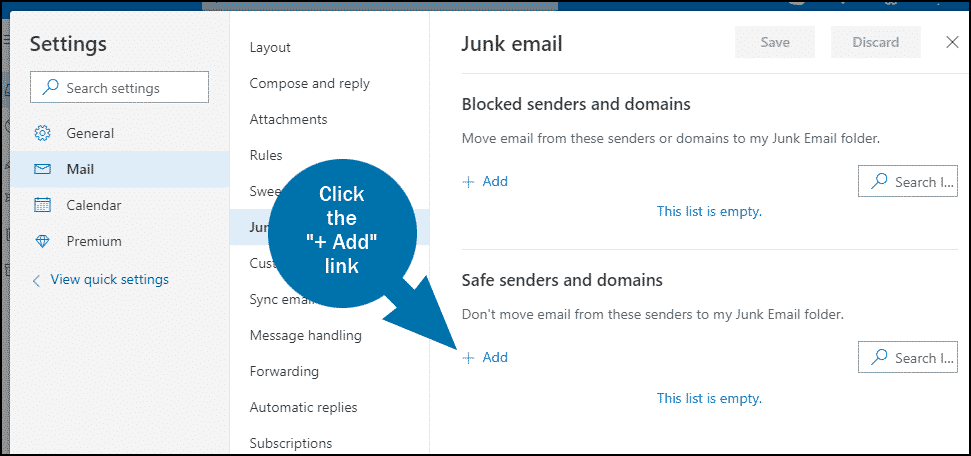 Enter the domain name you wish to whitelist, then hit the Enter key on your keyboard.
To be sure you receive all email related to your GreenGeeks account, you should add greengeeks.com, and if you have a reseller account, you may also want to add websitehostserver.net.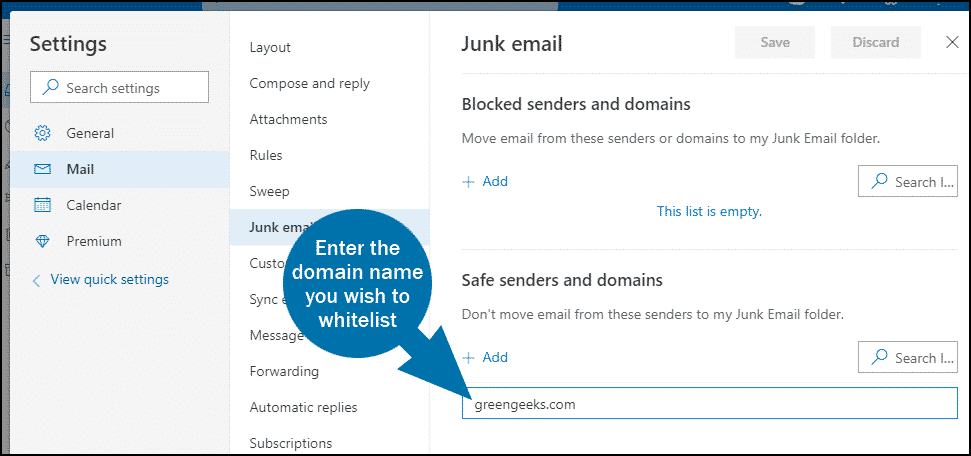 Click the "Save" button.