What is ID Protect?
ID Protect is a service that prevents your private information from being displayed publicly in the global WHOIS database.
ID Protect can be applied to most domain names, but registry rules prohibit the masking of WHOIS data for .us, .ca, .uk, .de, .eu, and some other country-code TLDs.
Why Purchase ID Protect?
Every domain registration is required to have accurate registrant contact information in the WHOIS database.   With some TLDs, this information will be publicly available within the WHOIS database, resulting in junk mail to both your home and email, along with SPAM calls & scams.
ID Protect masks and protects your personal information, replacing it with the information for the Privacy Protection Service, while still meeting the domain name registrant requirements.
How does it work?
ID Protect takes your unprotected, personal information, and shields it from the public so that they only see anonymous information for the ID Protect service.

How much does it cost?
ID Protect is available for $9.95 a year and can be purchased during or after the registration or transfer of your domain name. ID Protect is a non-refundable service.
ID Protect & GDPR
Since 2019, all registrars provide a basic-level of registrant obfuscation to comply with the GDPR.  ID Protection adds another layer of protection beyond that provided by the GDPR.
This basic GDPR protection replaces sensitive information with the "REDACTED FOR PRIVACY" label by default.  Businesses and others who wish to make all of their information publicly available can opt-out of this basic protection.
ID protection adds an enhanced level of protection beyond the masking provided under the GDPR, and completely replaces your registrant details with those of the ID protect service.  In addition you'll get an obfuscated email address to receive messages without revealing your real email address.
To enable ID Protect
Click the "My Domains" link in the "Domains" section.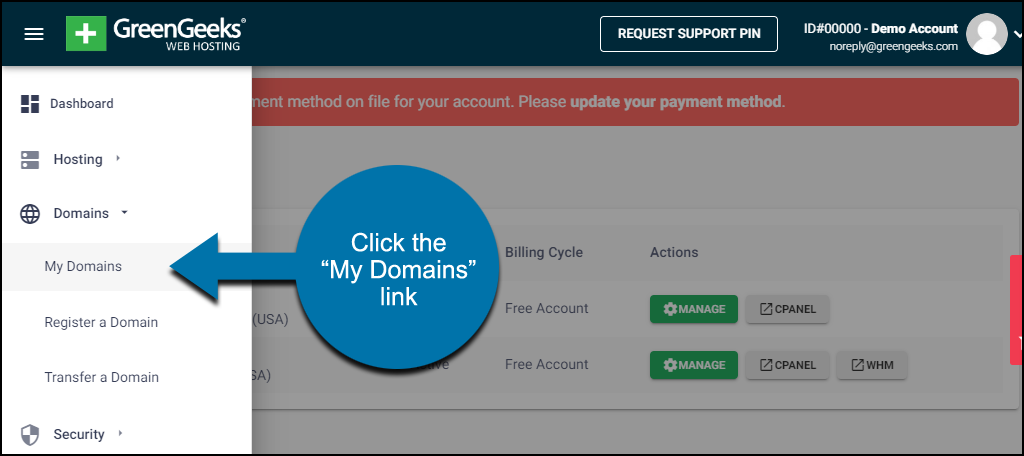 Click the "Manage" button for the domain you want to protect.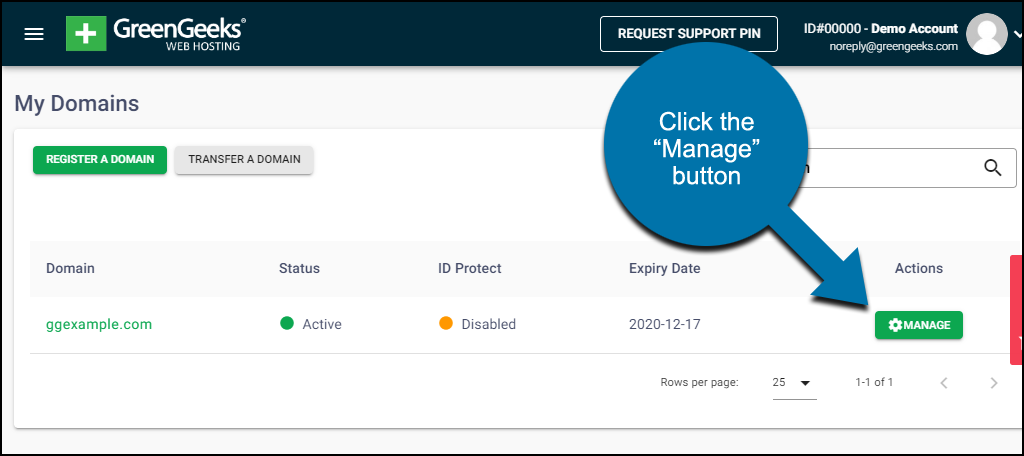 Click the "Request ID Protect" button.