In this article, I'll show you how to prepare your domain to transfer from GreenGeeks. It's a quick and easy process that shouldn't take you more than a couple of minutes.
2. Access Your Domains
Click on the Domains tab on the left-hand side of your dashboard. If you do not see the dashboard options, click the three-lined icon next to the GreenGeeks logo on the top left.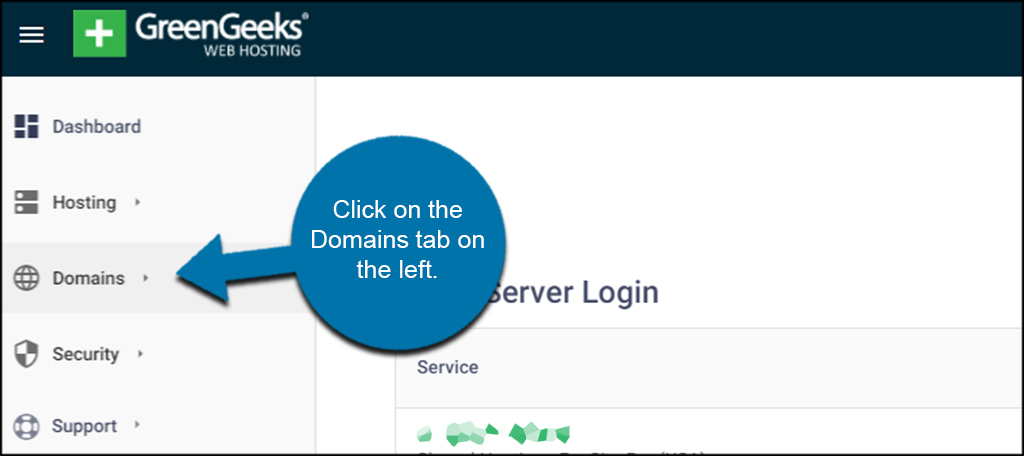 3. Disable ID Protect and Registrar Lock
Click on the Manage button for your domain.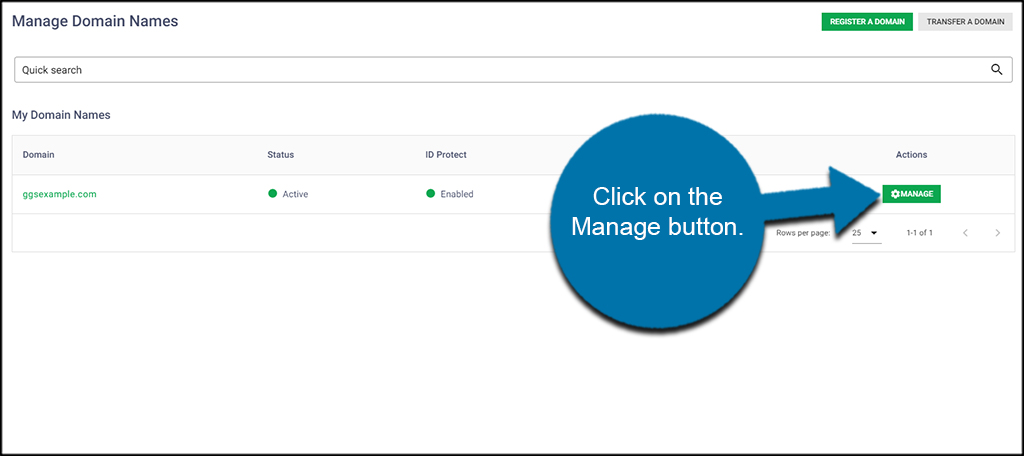 Click the switch icons to disable both the Registrar Lock and ID Protect.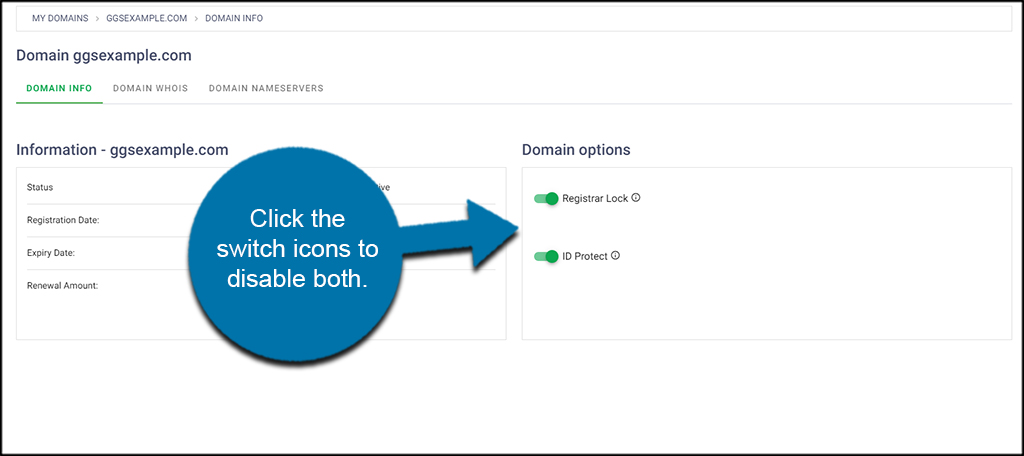 You'll be asked to continue in a new popup window. Just click the Save button for both options.
4. Generate the EPP Code
Once you disable the Registrar Lock option, you'll see a new button appear on the right to "SEND EPP / TRANSFER CODE"
Click this button to send the EPP code for transferring your domain. This email will be sent to the registrant's email on file for this domain.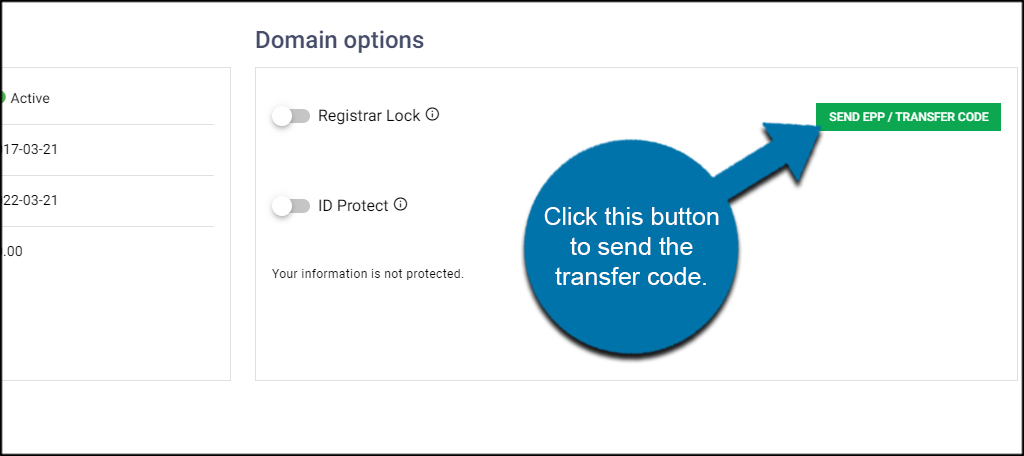 NOTE: You can see the registrant information by clicking the Domain Whois tab at the top.