When you create an email account through your GreenGeeks cPanel, you will be able to access email via IMAP, POP3 or Webmail.
To create an email account, log in to GreenGeeks and go to cPanel by clicking the "cPanel Login" button in the "Quick Server Login" section.
In the "EMAIL" section, click the "Email Accounts" icon/link.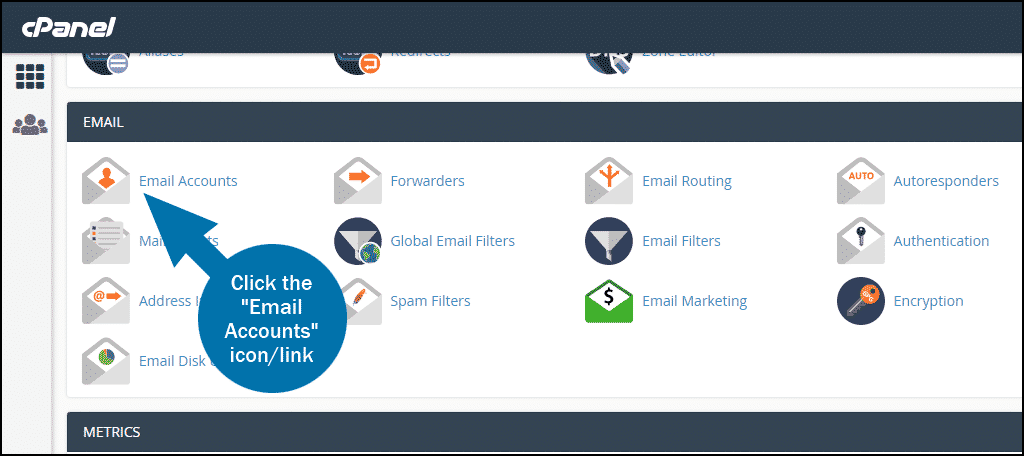 In the "Enter an Account Name" field, enter the username for the email address you want to create and select the domain from the drop-down (if you only have one domain, it will be preselected).
Enter a password or click "Generate" to create a random password. Note that the system will analyze your password and reject it if it is considered insecure. An insecure password is a dictionary word or a word that does not contain a mix of uppercase and lowercase letters, numbers, and symbols.
Enter a size in MB in the "Mailbox Quota" field, or select the "Unlimited" option.
The Mailbox quota is the amount of storage space allocated on the server for this account's email. If the account exceeds the quota specified here, mail delivery may fail, so plan accordingly.
Click the "Create Account" button.
If you leave the "Send welcome email with mail client configuration instructions" option checked a configuration email will be sent to the account. That message can be accessed via webmail.
You can also consult our Knowledge Base articles on setting up popular email clients such as Microsoft Outlook, MacMail, Thunderbird, and iPhone and iPad.