Microsoft Outlook is perhaps one of the most popular and well-recognized email programs in the World. It's often been included in various office software suites and is currently the hub of Microsoft's web portal for free and paid-for email accounts.
Although Outlook doesn't have some of the customization options that other programs use, it's still a powerful piece of software for email support. It comes with a range of tools and is also easily integrated with various third-party software.
From a business office standpoint, it's arguably one of the best platforms to use for digital communication.
In some cases, business owners will add Outlook in conjunction with other email services for marketing. This is partly because you don't really want to send thousands of emails a day from your computer system.
In this tutorial, I'm going to go over how to setup email in Microsoft Outlook. This is for the newest version of the software and may not be valid for older copies.
Setting Up Email in Microsoft Outlook
In this tutorial, I'm going to assume you are using Outlook 2017. However, some of the settings will be similar in other versions. As long as you have the information you need after creating a new email account, you should be able to set this up in mere moments.
Click "File" from the toolbar and select "Add Account."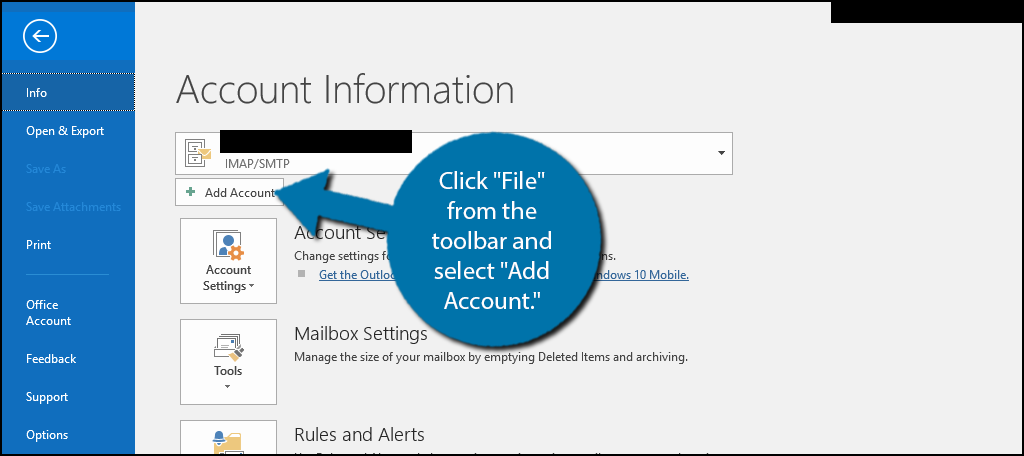 Choose "Advanced options" from the list.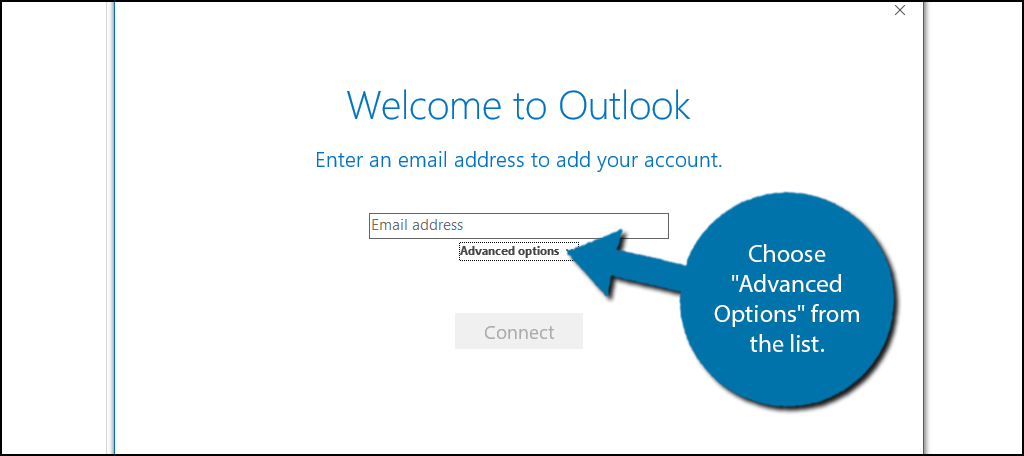 Select "Let me set up my account manually" and click "Connect."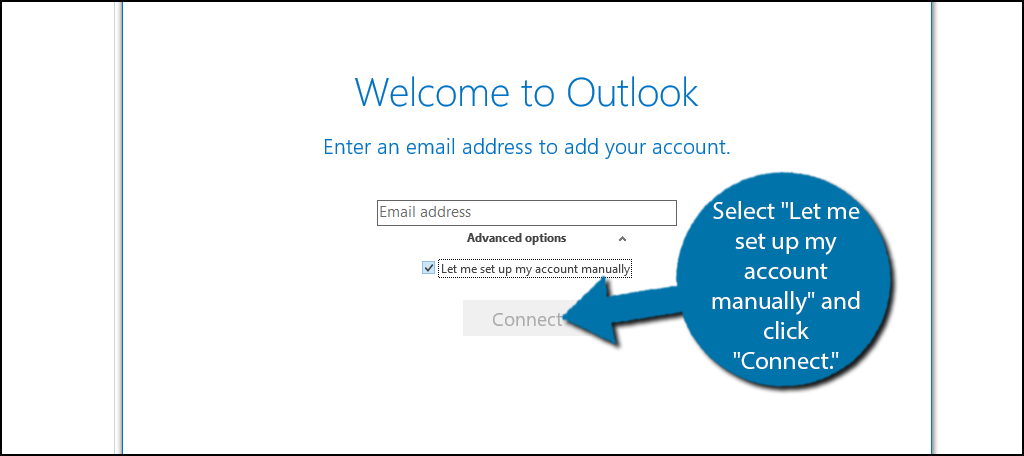 A new window will open asking for your account type. Click the icon for "Pop." This is often referred as POP3, the standard for receiving email.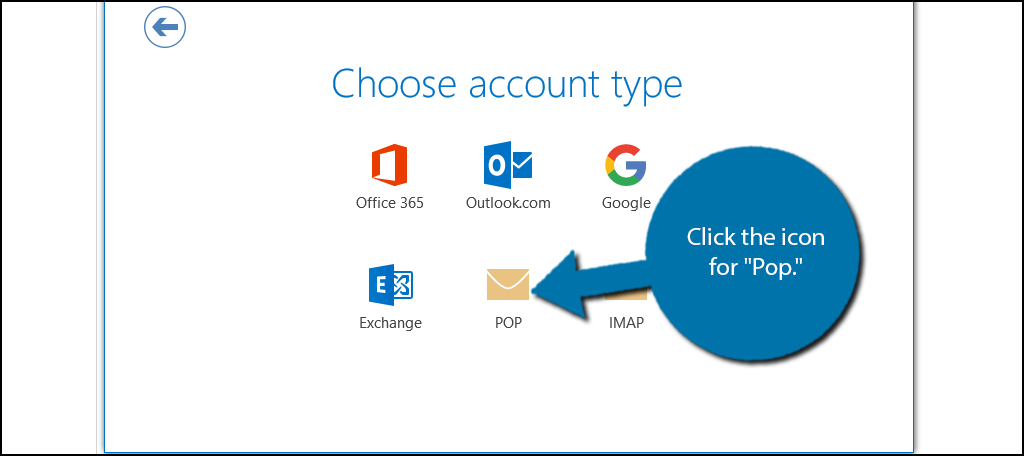 In the settings page for the account, you will input "Incoming" and "Outgoing" mail servers. These are provided by your web host. In most cases, they will look something similar to, "mail.yourdomainname.com."
When setting up this information, you need to know what protocols you're using for email. Although POP3 is often the standard, IMAP does offer speed and multi-device versatility.
For unsecured email accounts:
Incoming mail POP port: 110
Outgoing mail SMTP port: 25
For secured email accounts:
Incoming mail POP port: 993
Outgoing mail SMTP port: 465
The ports you'll use might be different than the above. Make sure you get the right port information from your web host before finishing the setup. Otherwise, you simply won't be able to send or receive email from Microsoft Outlook.
Input your port encryption methods, password information and click "Connect."
Outlook will then be set up to send and receive messages from your computer.
Excellent Office Potential
One of the biggest reasons why Outlook is so popular is because of its flexibility in an office environment. In extensive networks, few programs work better for keeping medium and large business employees connected. Explore what the software can do for you and discover some of the more engaging features. Outlook is far more than just an email reader…it's an office tool.