Email forwarding is when you set your account to send messages to another address. When someone sends email to something like you@ggexample.com, you can have the message sent to you@gmail.com. It works similar to how you would forward postal mail.
In this tutorial, I'm going to show you how to set these forwarders from the cPanel dashboard. But first:
Is Email Forwarding the Right Solution?
Forwarding email to major services like Gmail, Yahoo, or Microsoft can cause problems. When they detect spam, many email services will block email from your domain (and from our email servers). Getting such a block removed can be difficult and time-consuming.
For that reason, if you don't have a specific need for forwarding, we strongly suggest that you set up POP or IMAP email retrieval instead. For example, rather than forwarding email from your domain to a Gmail address, we can show you how to set up Gmail to check your domain's email automatically.
But if you absolutely need to use email forwarding, here's how to do it.
Email Forwarding Setup in cPanel
In cPanel, scroll down to the Email section and click on "Forwarders."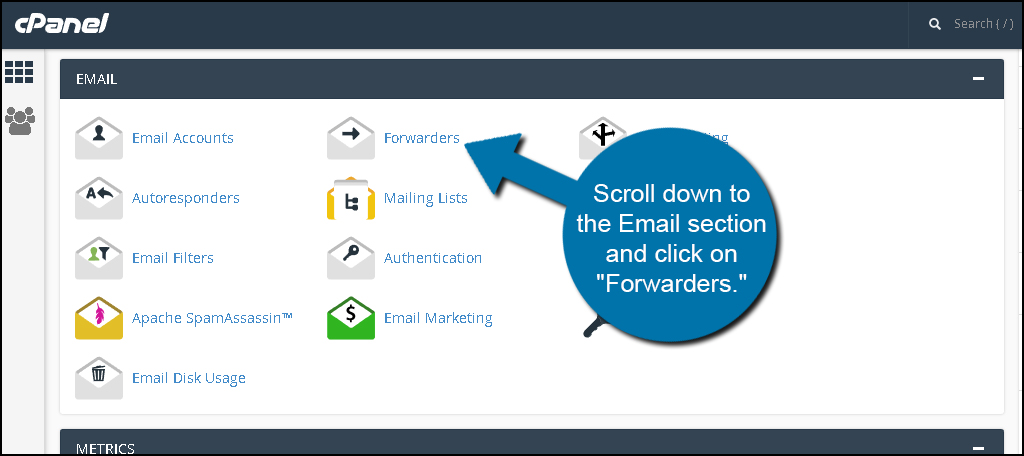 Click the "Add Forwarder" button on the left.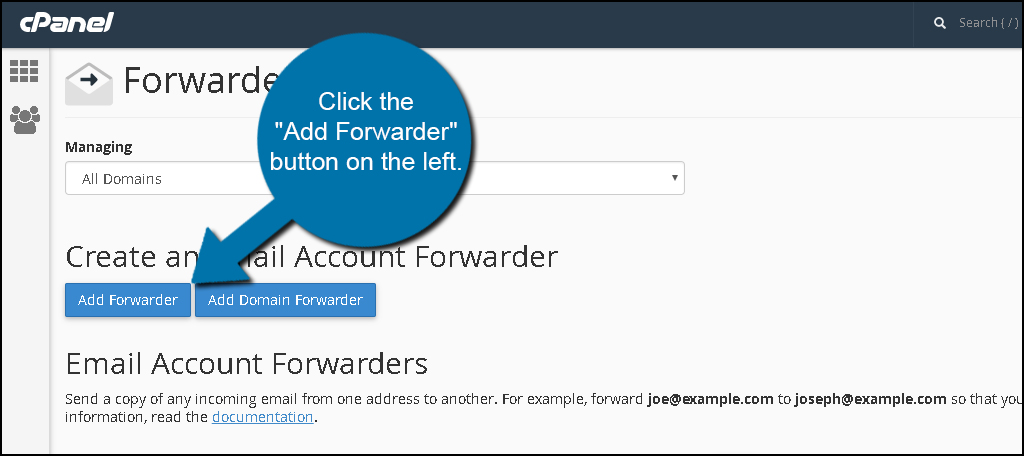 Input the address you want to forward and choose its domain from the drop-down. For this tutorial, I am forwarding "sales" to a Gmail address.
In the "Destination" section, leave the radio button selected for "Forward to Email Address." Input the address where you want to receive messages.
Click the "Add Forwarder" button when you're done.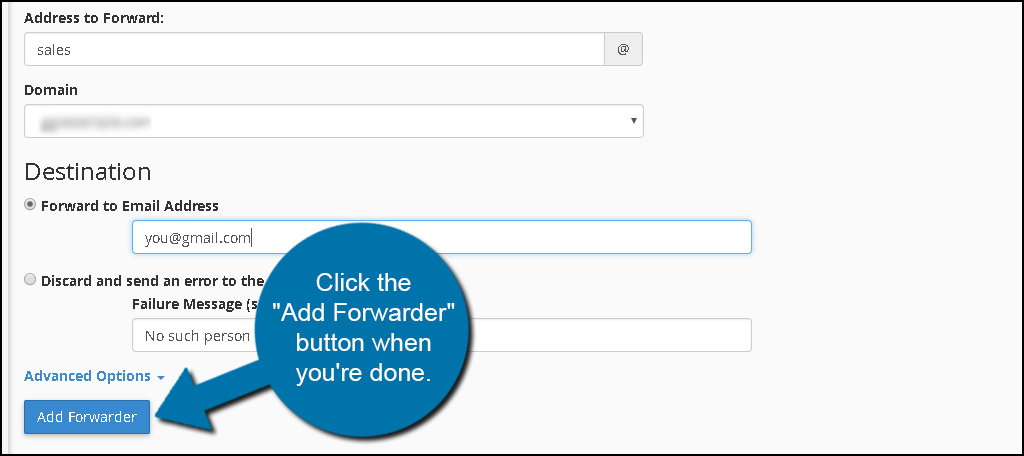 Now, your email address will forward all incoming messages to the address you have set. From here, you can either click the "Go Back" link, go directly to cPanel or close the browser window if you choose.
One of the best parts about setting up an email forwarder is that you don't need to know the password of the email account you wish to forward. This can be useful if you suspect someone in your business improperly using email.
Never Miss Important Email Messages
Being able to set up email forwarders is convenient in a myriad of situations. Whether you're consolidating several email accounts to send messages to one or simply hiding your private address from the public on your blog, setting up an email alias of sorts through forwarding is useful.