Email domain forwarding is when you set an entire list of email addresses for a website to forward on to a new domain address. For instance, you can have all the email for ggexample.com forwarded to ggexample.net. Something like this works great for those who decided to change the domain name of a website.
In this tutorial, I'm going to show you how easy it is to set up email domain forwarding through cPanel. In many ways, it's similar to forwarding email from a single address. But in this case, you're moving an entire domain.
When You Would Use Domain Forwarding
Often, site owners or businesses will decide to change the domain name used on the Internet. This may be caused by a better name becoming available, a change in identity or to streamline online interaction. In any case, a domain forwarder is a great way to make sure all of your old email address correspondences are being received by your staff.
When you have 10s or 100s of email accounts that need forwarding, setting the entire domain to do so is much faster and easier. Instead of creating a new individual forward for each account, you can simply set the domain to do it for you.
Domain Email Forwarding
In cPanel, go to the Email section and click on "Forwarders."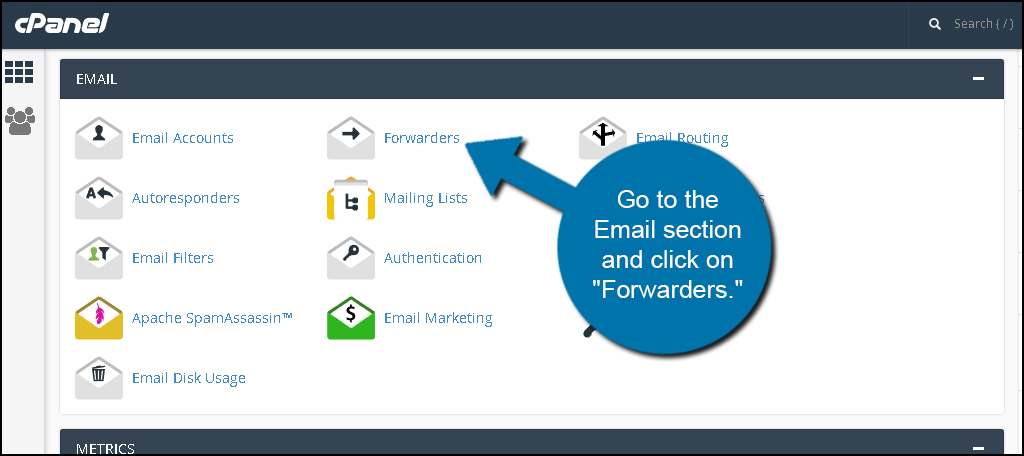 Click the button, "Add Domain Forwarder."
Use the drop-down window to select your old domain. If you only have one on your web hosting account, it should be displayed by default. If you order additional domains, as many people do, all of them will be listed in this drop down. Choose the correct one you wish to forward.
Input your new domain of where you want the email forwarded.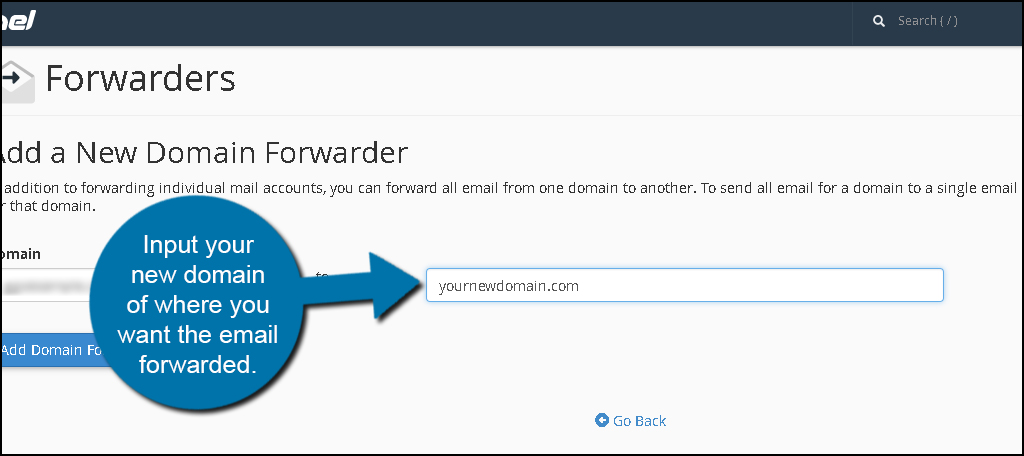 Click the "Add Domain Forwarder" button to save your changes.
All of the email addresses linked to your old domain will now be forwarded onto your new one.
Don't Lose Important Email Information
Setting up domain forwarding is much easier than going through each address one at a time if you have a large number of accounts. This method also reduces the risk of forgetting an account to forward. The last thing you want for your email is messages being lost to the old account because you forgot to set up forwarding. You may wind up losing valuable information or sales.