Email forwarding is when you set your account to send messages to another address. When someone sends email to something like you@ggexample.com, you can have the message sent to you@gmail.com. It works similar to how you would forward postal mail.
In this tutorial, I'm going to show you how to set these forwarders from the cPanel dashboard. In just a few minutes, you can have your messages sent onto virtually any address you want.
Why Set Up Email Forwarding?
One reason you would use email forwarding is if you want to receive messages to your private address but don't want to share that address with the public. For instance, you can set a contact form in WordPress with a specific address while having the information sent to your private email. This way, no one can see your private address.
Some business owners will set up various department email addresses and then have messages forwarded to his or her primary account. Then when he or she hires an individual to take over that department, the forwarder is removed. This gets customers using a specific address to contact the company without having to change links and such.
Perhaps a staff member no longer works for your company, but you still need to access incoming messages. Before deleting the email address, setting up a forwarder for a limited time gives you a chance to get important email.
Email Forwarding Setup in cPanel
In cPanel, scroll down to the Email section and click on "Forwarders."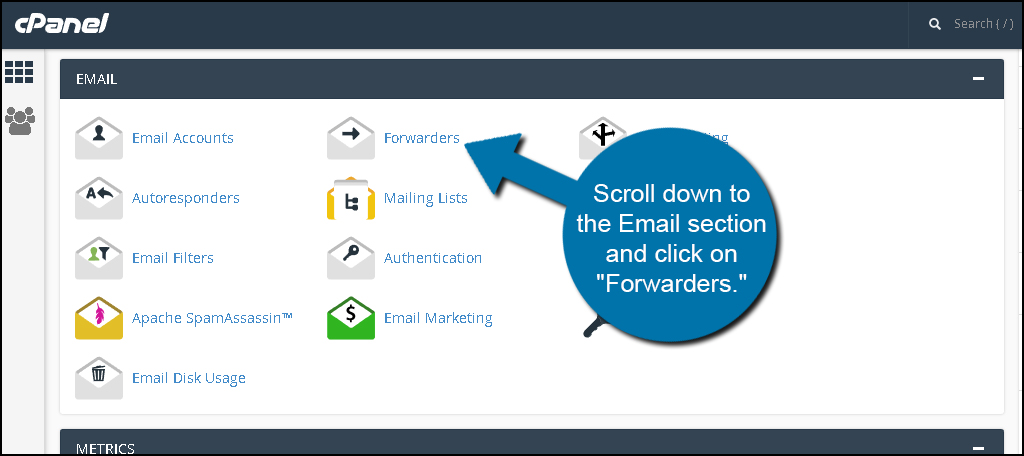 Click the "Add Forwarder" button on the left.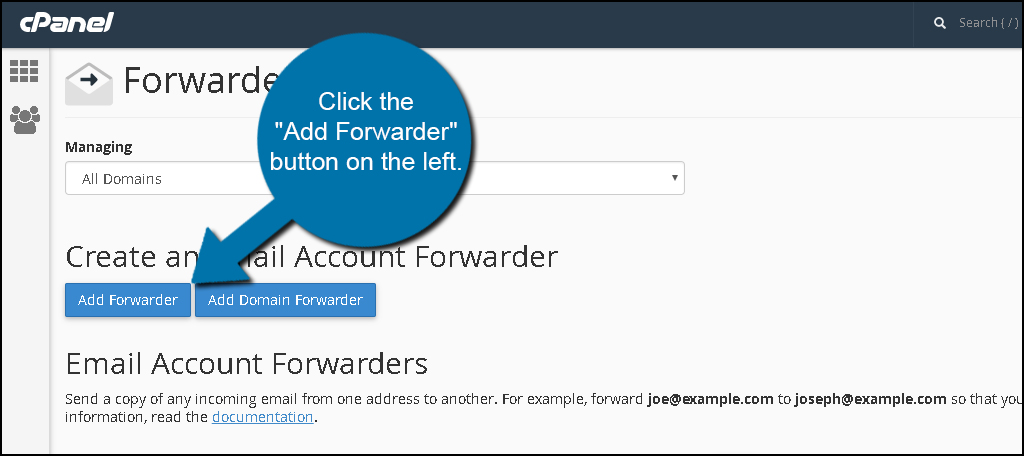 Input the address you want to forward and choose its domain from the drop-down. For this tutorial, I am forwarding "sales" to a Gmail address.
In the "Destination" section, leave the radio button selected for "Forward to Email Address." Input the address where you want to receive messages.
Click the "Add Forwarder" button when you're done.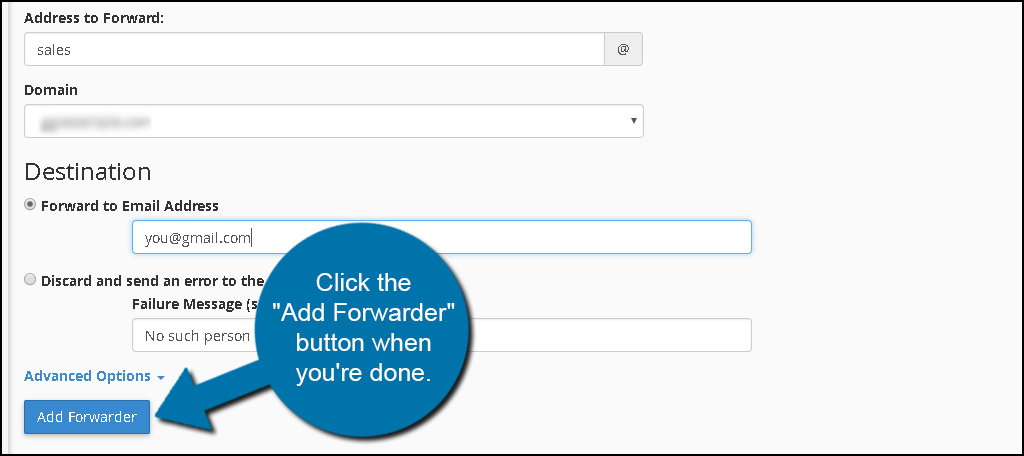 Now, your email address will forward all incoming messages to the address you have set. From here, you can either click the "Go Back" link, go directly to cPanel or close the browser window if you choose.
One of the best parts about setting up an email forwarder is that you don't need to know the password of the email account you wish to forward. This can be useful if you suspect someone in your business improperly using email.
Never Miss Important Email Messages
Being able to set up email forwarders is convenient in a myriad of situations. Whether you're consolidating several email accounts to send messages to one or simply hiding your private address from the public on your blog, setting up an email alias of sorts through forwarding is useful.
Chris is the Support Manager at GreenGeeks and has been with the company since 2010. He has a passion for gaming, scripting and WordPress. When he's not enjoying his sleep, he's working on his guitar skills and fiddling with 3d printing.