Google Chrome has only one built-in extension, and that is Adobe Flash. However, you can add extensions in Google Chrome if you want to. Remember, since most plugin-based services are already in Chrome, Google does not allow for user-installed extensions anymore.
In this tutorial, I will show you how to add extensions to Chrome.
Add Extensions in Google Chrome
Let's got through the process step-by-step and show you how you can easily add any extensions you want to your Google Chrome browser.
Step 1: Launch Google Chrome Browser
First, you want to launch the Google Chrome browser on your computer. The Chrome icon looks like a colored ball with a blue dot at the center. You can find it in your Applications folder on a Mac, or on your Start menu on Windows.
Step 2: Find the Three-Dot Icon Menu
Once the Chrome browser is open click the three-dot icon. This icon is located next to the address bar in the upper-right corner of your browser window. It will open a dropdown menu.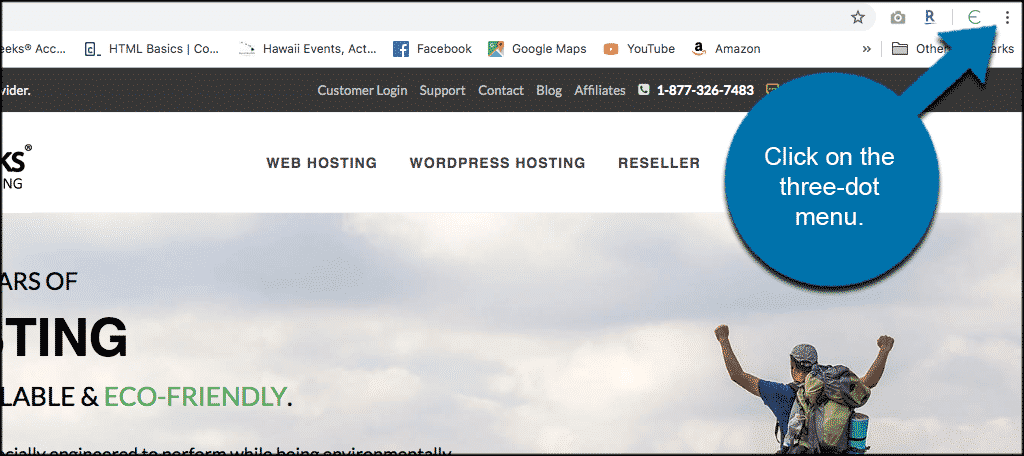 When you click on the three-dot menu, a popup window will appear. Hover over the "More Tools" option and another sub-menu will pop out.
From this, you want to select and click on "Extensions."
You can also find this by going into the "Settings" screen and clicking, "Extensions" on the bottom left.
Step 3: View and Add Extensions
This page will show any extensions you already have, and will also allow you to get to the Chrome Web Store where you can download any extensions you want.
Open the "Extensions" menu on the top left and scroll to the bottom until you see the "Open Chrome Web Store" icon. Click on that option.
You will be taken to the Chrome Web Store, where you can now search for any extension you want from the search field. Search by entering a keyword or phrase.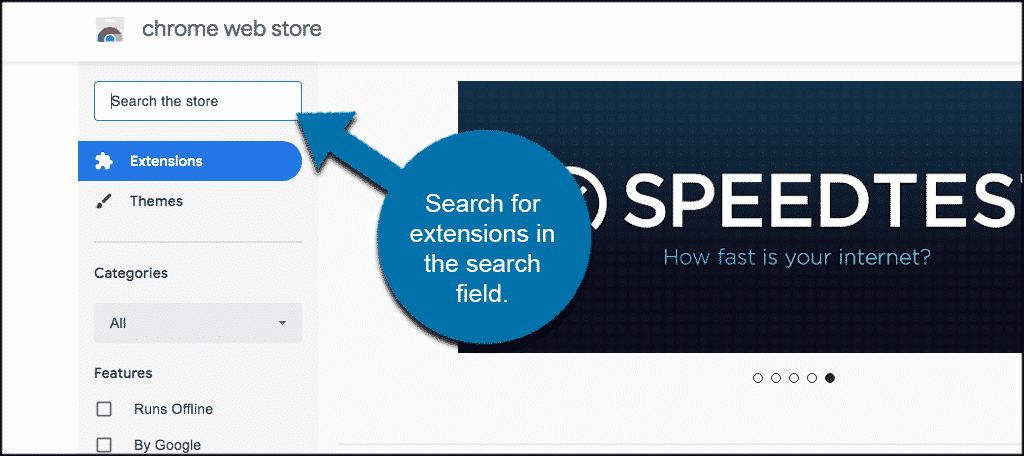 When you search for and find the extension you want to install, simply click on it. You will be taken to the extension home page. If you want that extension, click on the blue "Add to Chrome" button on the top right of the page.
That's it. You have successfully added an extension in Google Chrome. Now go ahead and repeat this process as many times as you would like and add all the extensions you want. You are able to manage all extensions from the main extension page you are already on. Enjoy!
Note: You may have to, or be prompted to, refresh your page before you can use the new extension.
What Are Chrome Extensions?
Chrome extensions are simply small software programs that can enhance and make your browsing experience more enjoyable. They allow you to customize the Chrome experience and build it based on personal preferences. They are built using popular web tech like HTML, JavaScript, and CSS.
What is the Chrome Web Store?
The Chrome Web Store is the online store for the Google Chrome web browser. As of late last year, there were over 190,000 extension available in the store for download. You can easily add any extension you want to your browser from this store.
Final Thoughts
Adding extensions to your Google Chrome browser is actually a pretty simple process. The browser is set up in such a way that a few clicks will get you to where you need to be.
The Chrome Web Store is a fantastic place to find unique extensions for your browser. They have all sorts of great extensions, so go take a look and see what might be ideal or helpful for you.
I hope this article showed you how easy it is to add extensions from the Chrome Web Store to your browser. You can also easily add extensions in Firefox if you are using that browser instead.
Growing up in Hawaii, Jeremy started his freelance writing career doing resumes, business plans, article writing, and everything in between. He now specializes in online marketing and content writing and is part of the Content Marketing Team at GreenGeeks.