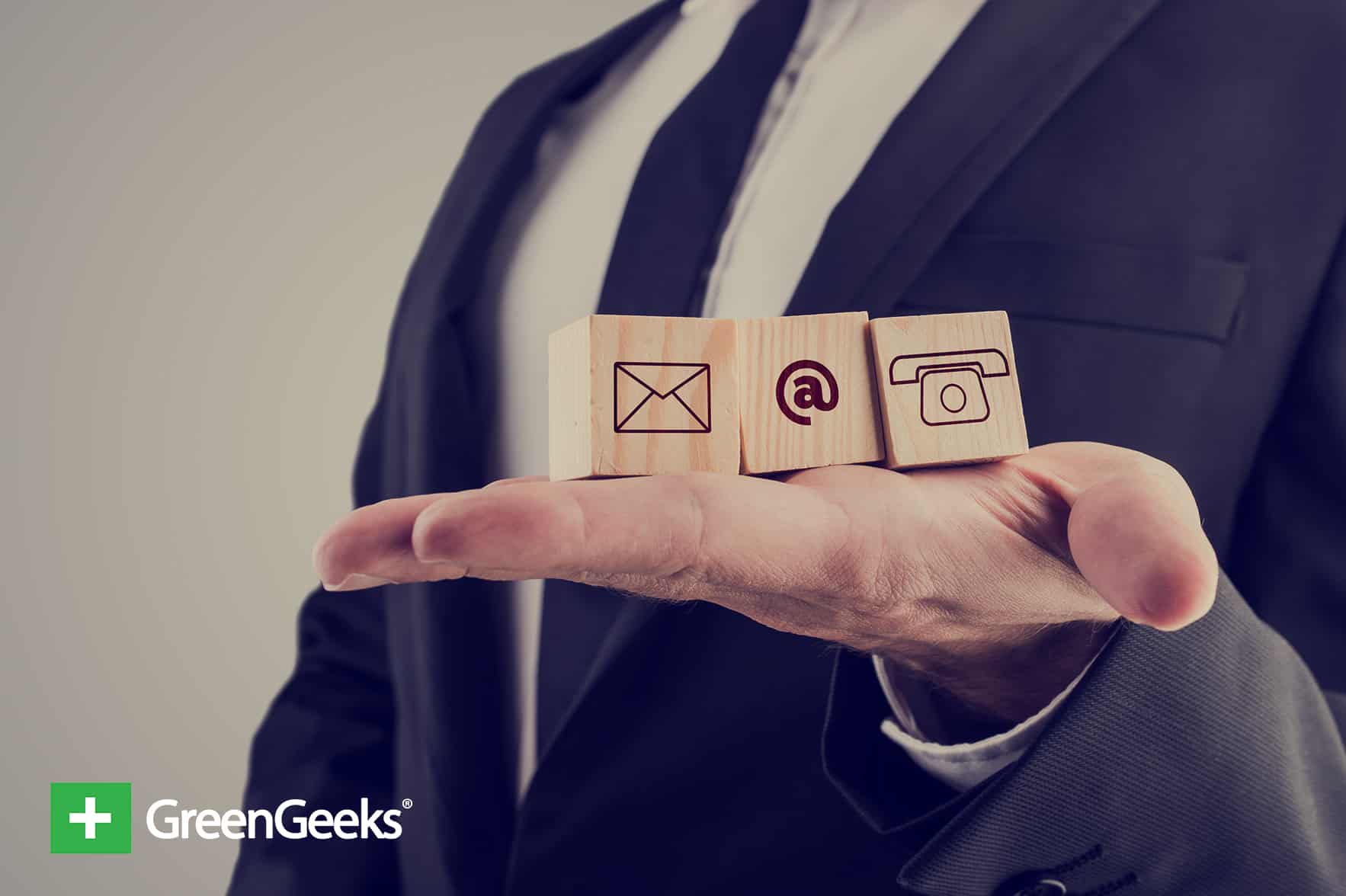 Although WordPress is a very stable and reliable system, sometimes things just go wrong. Where do you turn when your website is offline and your visitors go elsewhere? That's when you seek someone that can give you WordPress help without making it sound like a college course in programming.
Unfortunately, it's not always a breeze to find quality help on the Internet. On the up side, it's not impossible to find someone willing to help you with your issues. This is especially true if you go about finding that assistance in the right way.
Today, we're going to show you how to find that quality help for your WordPress site.
What You Need to Understand Before Proceeding
WordPress is an open-source, community project. Many people contribute to the platform on a regular basis. Unlike retail products that may have customer service phone numbers, WordPress is created by a vast pool of freelance developers.
Pros of WordPress When Looking for Help
Because of the way WordPress is created, it's possible to find a large number of very talented individuals to help you with your problem. Between active forums and personal blogs, you can find help with just about anything within the popular content management system.
Cons of WordPress When Looking for Help
The downside of finding assistance in this system is that you don't always get an immediate answer. This is especially true if your problem is unique and has never been addressed before.
Know Who to Ask
The first thing you need to know is where you should go for specific help. You need to ask the right people if you want a fast and accurate answer to your question. After all, you wouldn't ask an eye-doctor to look at something on your foot.
In the case of WordPress, you have three primary types of developers:
WordPress core
Plugins
Themes
If you are having a problem with either one of these, you need to address the right party. For example, you wouldn't expect quality help for a theme by looking at the FAQ of a plugin.
One thing you should also consider is the support area of your web host. Hosting companies often develop a support area for the products they offer. Usually, this is in the form of a helpful blog or knowledge base such as this one.
WordPress Support Forums
WordPress has a competent and easy to use support forum located on WordPress.org. You can also find this by doing the following:
Hover your mouse over the "W" icon for WordPress in the top left hand corner of your administrator dashboard.
Click on the "Support Forums" link.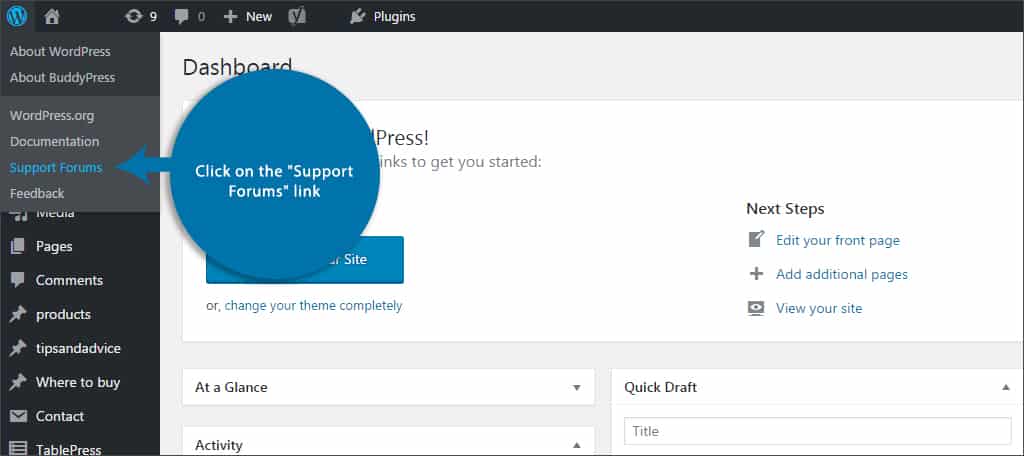 Once the WordPress.org page loads, you'll find several links leading to various help sections. However, you may find more detailed assistance by using the "Search the Support Forums" text box located in the left column of this webpage.
Why should you visit the support forums?
Because WordPress is such a popular platform, it's likely that someone may have had the same problem as you at some point. Searching through forums for your particular question may help you find a quick answer on your own.
Do you need an account to search the forums for WordPress help?
You do not need to have an account on the system to look for answers. However, you may have to create one if you wish to ask a question on the forum. Most tech support forums operate in a similar way whether you use WordPress.org or not.
Plugin Support
The best place to find support for any given plugin is through its developer. Many will have links to the FAQ and Support features directly on the description of the plugin itself. In order to find these:
Step 1: Go to the "Plugins" area of your dashboard.
Step 2: In the description of each plugin, you'll see a link to "View details." Click this link of the plugin in question.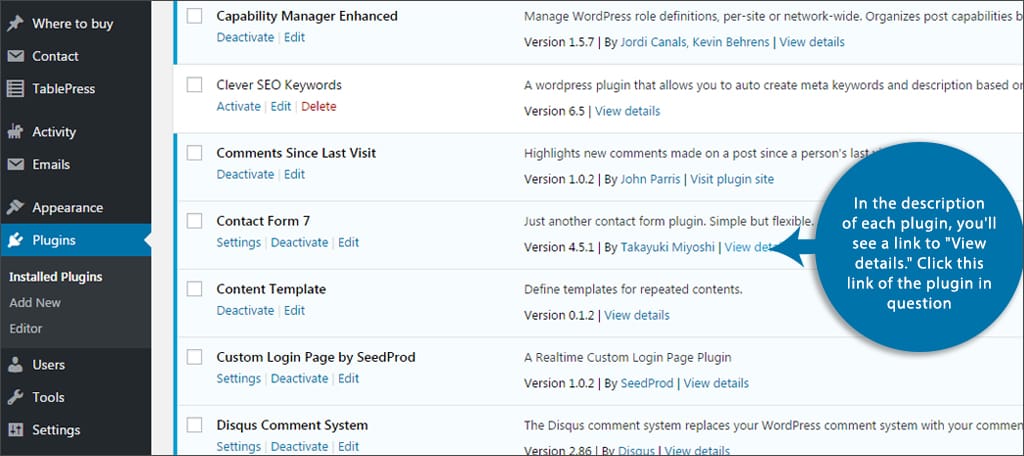 Step 3: This opens the detail screen of the plugin. It will have tabs available starting with the description itself. To the right, you may find links for "FAQ" and/or "Support." Click either one of these to start looking for your answers.
Step 4: Alternatively, you may also visit the "Plugin Homepage" from this screen. The link to it will be on the right hand side of the plugin's description. However, keep in mind that not every developer has a homepage specifically for the plugin.
If you are having issues with a particular plugin, make sure you deactivate it until you find the answers you need. When you deactivate a plugin, it will still be available without actually influencing your website.
Theme Support
Most themes are developed by a third-party programmer. Although some people may have some answers in the WordPress.org forum, it's often better to go right to the source. In many instances, the developer already has his or her own FAQ section and support area. To find this information:
Step 1: Click on the "Appearance" area of your dashboard.
Step 2: Themes should be the first default location you come to. Click the theme you need help with.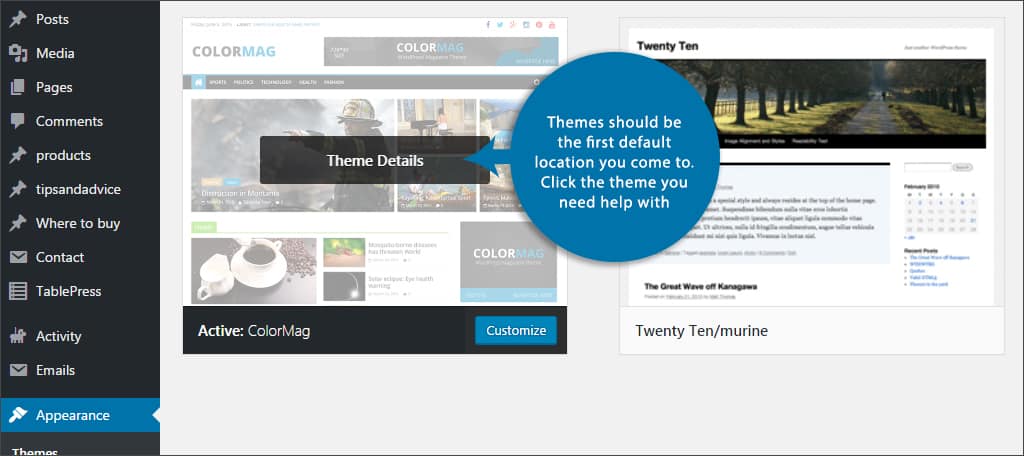 Step 3: In the description of the theme, you may find a link under the title. This is usually the developer's name and may also take you to the supporting website. Click it to visit that site.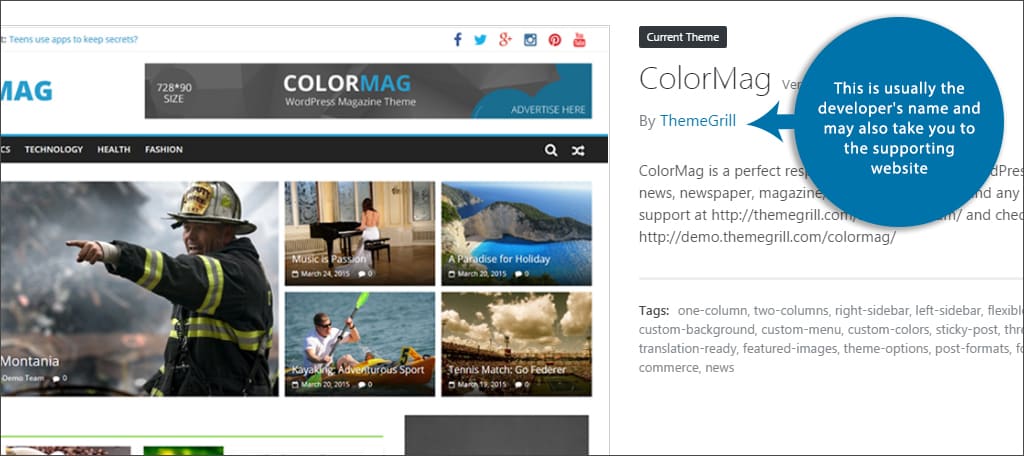 Step 4: Once you're visiting the developer's website, look for anything related to forums or support. This may be located at the top or in the footer of the homepage.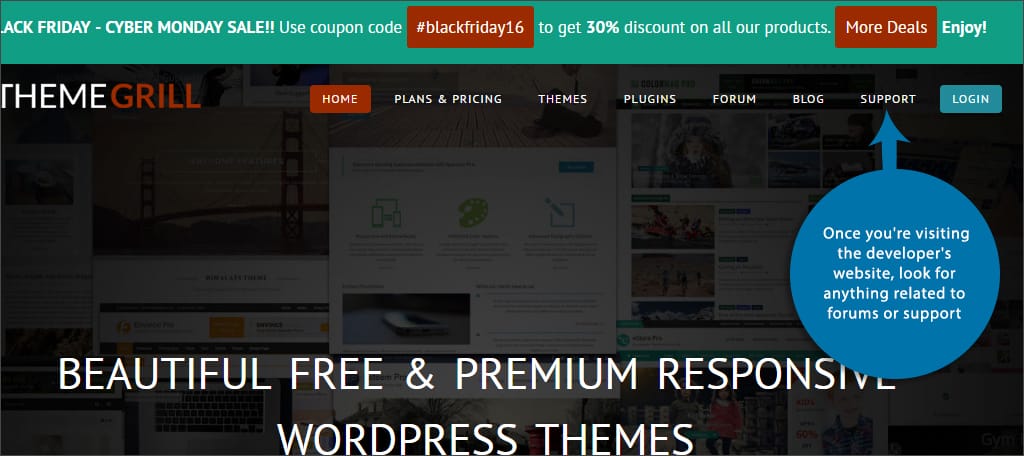 The actual installation of a theme from a third-party website is quite simple. If you get it from a location other than WordPress, take note of support features from that website.
Asking the Right Questions
Regardless if you visit a forum or have a direct communication with a developer, there is a right way and a wrong way to ask a question. You may feel a great deal of frustration, but you need to set that aside in order to get quality assistance.
Keep Cool
Treating people with respect will win them over faster than ranting. Of course you may feel frustration regarding a feature or service. However, you may find it difficult for anyone to assist you if you're belligerent.
Before you start writing your message, take a few deep breaths. More will get done if you keep your cool and work with the developers. Many of these experts are quite understanding and will do what they can to help you.
Keeping a nice and friendly tone is always ideal.
Be Descriptive
Troubleshooting a problem that is not in front of you is very difficult. Without actually seeing the problem first hand, people will rely on your descriptions. The more information you add, the quicker someone can help. Things you want to mention in your message include:
The version of WordPress you're using
The plugin's name and version, if you are looking for help regarding one
The steps involved that created the problem
What you have tried to fix the problem yourself
Adding details from the very beginning will save time as well as provide information needed for a higher quality of help. If a developer has to guess regarding the problem, it could result in bad information and lost time.
Direct Contact Methods
If you submitted an email to request help, don't keep bothering the developers on other channels. For instance, some will have several different ways to contact them directly. You don't want to seem annoying by leaving messages on every platform they use. An email and maybe a follow-up post on social media may be OK, but don't saturate the individual or company with a bunch of messages.
Everyone has been there; developing a website and then suddenly it breaks down. As long as you keep a cool head and address the right parties, you can find quick solutions to your problems. Don't go into a panic should something stop working. It's not good for you or the developer that is trying to help.
How often have you found yourself looking for assistance for WordPress? What kinds of forums are your favorite when looking for answers?