Many people decide to move their websites from online services to WordPress on a regular basis. Part of this is because WordPress is easy to use and rich in features for a variety of purposes. At any rate, what do you do when you want to import WordPress content from Tumblr?
After all, you don't want to lose any of that material you created already. Starting over from scratch could lead to a loss of traffic and page ranking in sites like Google.
In reality, WordPress makes importing exceptionally easy across many different online services. It's getting it from Tumblr that will be the most time-consuming.
In this tutorial, I'm going to show you how to transfer Tumblr posts to WordPress. It's easier than trying to copy-and-paste all of your content.
Using the WordPress Import Function
First, you'll want a WordPress hosting package that is capable of handling your needs. You want something that is capable of growing with your website and comes with all of the tools necessary to make your website a success.
WordPress comes with the ability to import content from other sources. However, these elements are not installed by default. Luckily, they are quick and easy to activate.
From the WordPress dashboard, go to Tools and click, "Import."
Click the "Install Now" link under the option for Tumblr.
The installer is very fast and the link under Tumblr will change in a moment. Once it does, click the "Run Importer" link.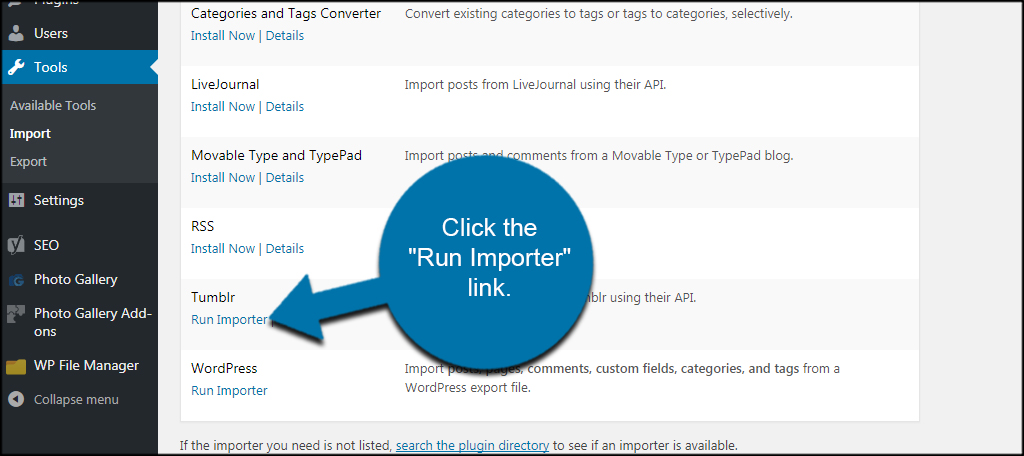 In the next screen, you'll need to input the OAuth and Secret key from Tumblr to connect WordPress. From here, you'll need to visit the apps portion of Tumblr. Click the link available from the import page.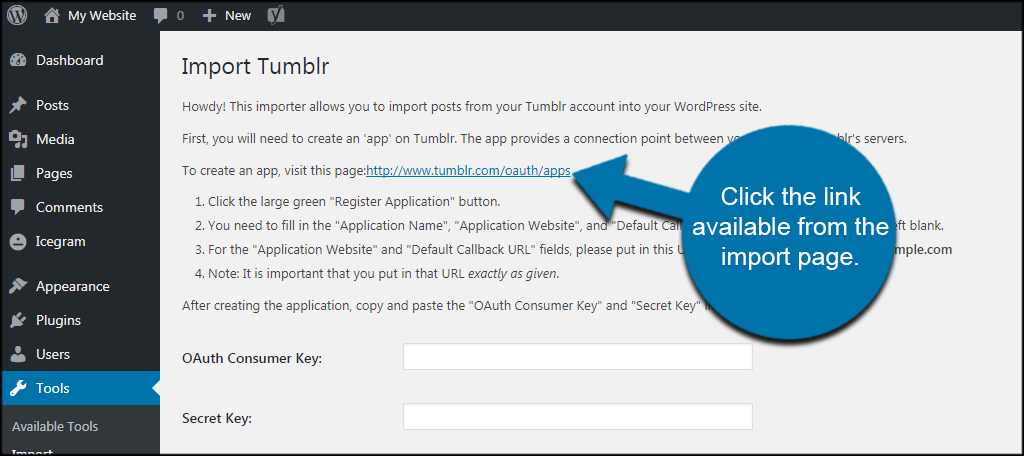 You'll need to be signed into Tumblr to access the page.
Setting Up the Export from Tumblr
Unlike other systems WordPress can import from, Tumblr requires the use of a connection app between it and WordPress. This means you need to create an app specifically for your Tumblr account to access WordPress.
Click the "Register Application" button on the screen.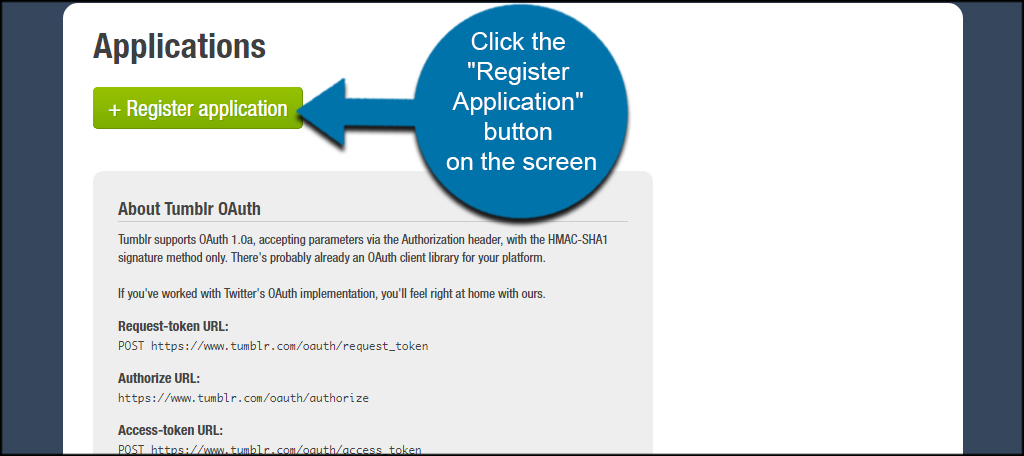 Input an application name, website and the callback URL. In the website and callback URL, use your WordPress website address. So, you would input something like "https://wwww.ggexample.com." Everything else can be left blank.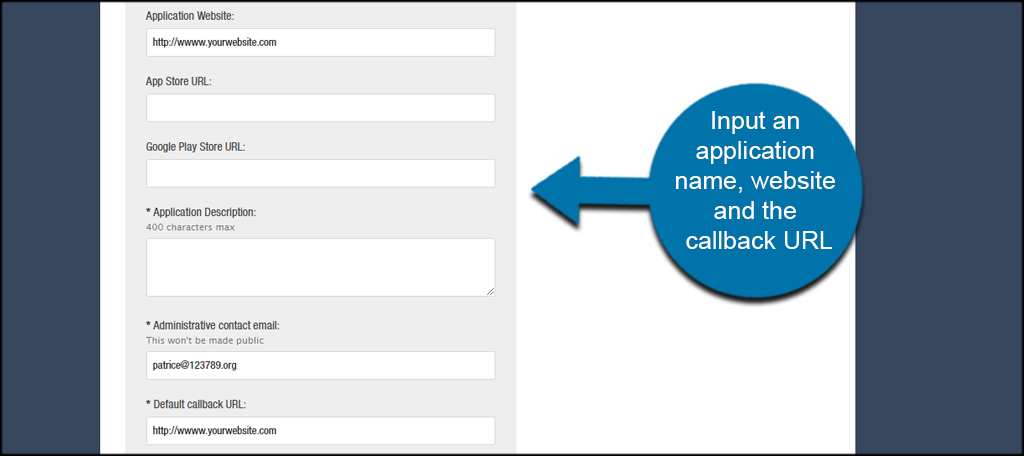 Click the "Register" button on the bottom of the page.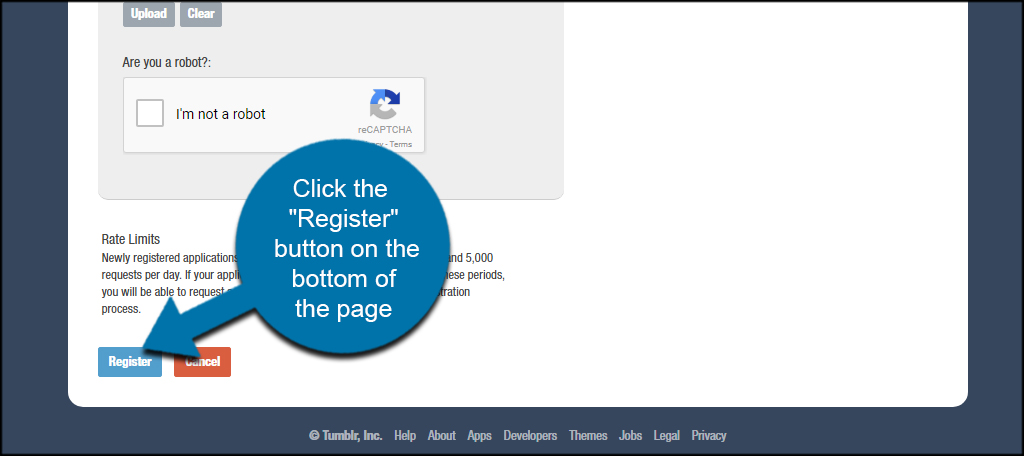 This will redirect you to a page that displays the OAuth and Secret keys you will need for WordPress.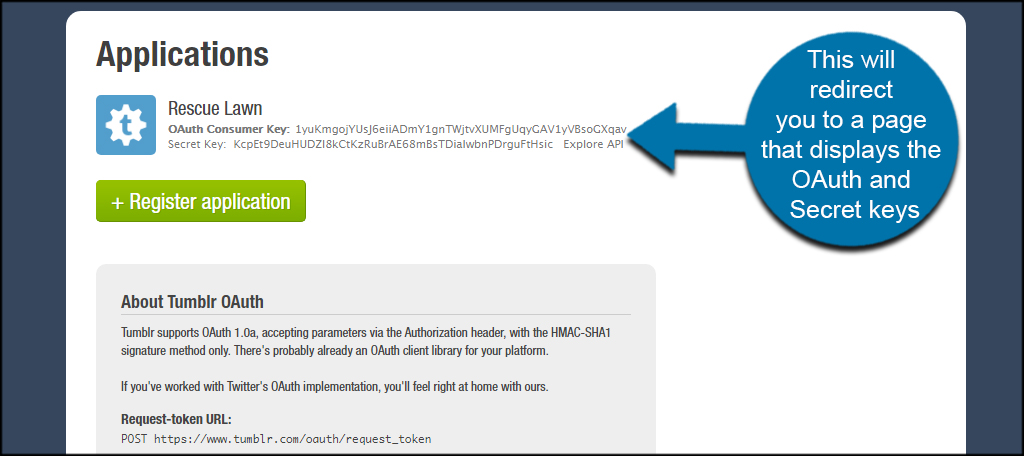 Placing Your Keys
Now, you'll input your keys to connect the Tumblr to WordPress plugin to import your content.
Go back to your WordPress website and input your keys.
Click the "Connect to Tumblr" button below the keys.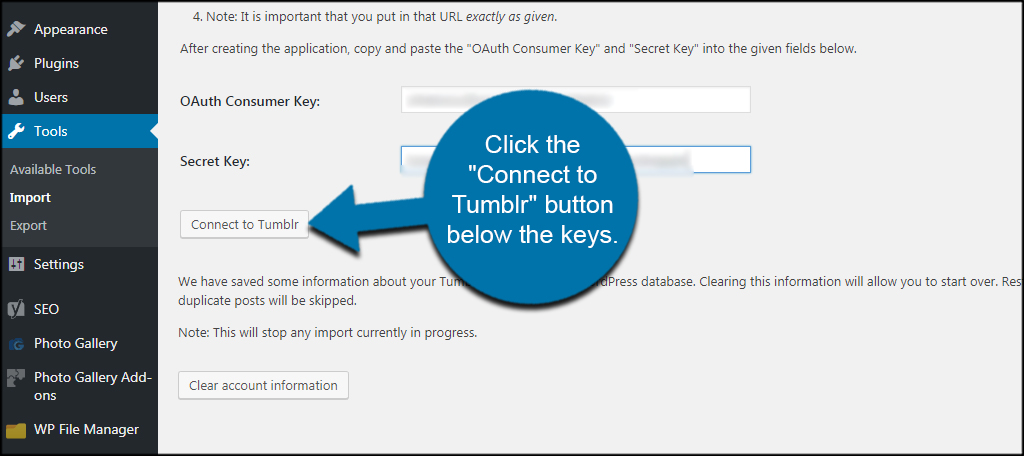 In the next window, you're asked to allow the application to access your data. Go ahead and allow the tool to connect.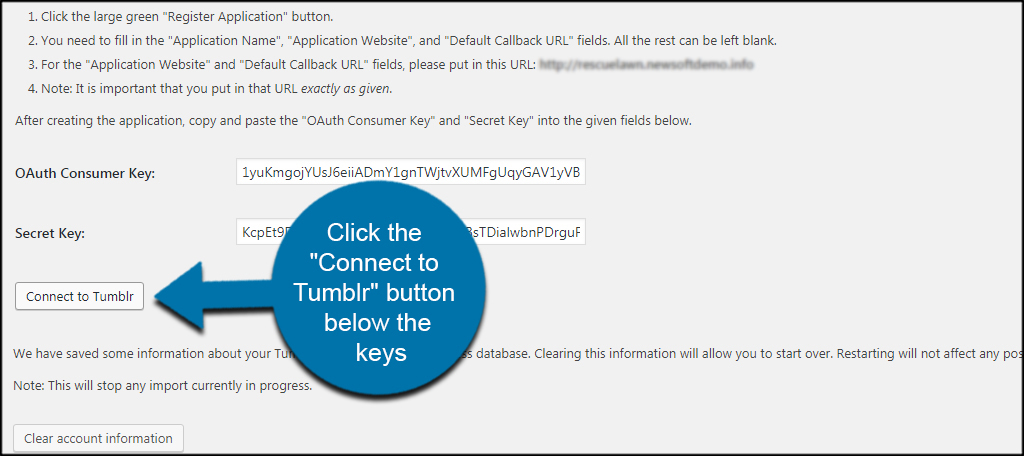 After allowing the connection, you'll see a page showing the blog's information. Click the "Import this blog" button on the far right.
WordPress will do the rest automatically. Once the content is exported from Tumblr to WordPress, it will be accessible from your new website's dashboard.
You may have to spend a bit of time organizing your new categories and tags in WordPress.
Inspection and Adjustments
Although the content may have copied over, it's still a good idea to verify the formatting of your posts. Keep in mind you may want to alter the layout of your homepage to match your content. Of course, this also depends on the theme you install. At any rate, it's a good idea to examine the content and make sure everything copied over correctly.
How often have you migrated content to WordPress? What attracts you the most to WordPress over other content management systems on the Internet?