The Firefox browser offers a lot of great tools that can help you navigate around the web with full control. Sometimes you find a website you want to bookmark and keep. Other times you will come across websites you want or need to block.
You can use Firefox to block websites, as the browser offers you a way to easily block websites when needed. Here is how to block websites in Firefox.
Block Websites in Firefox
Open the Firefox browser and in the URL field go to:
https://addons.mozilla.org/en-US/firefox/addon/block-website/
This is an add-on called "Block Site," which will allow you to block a website and then prevent the website from being removed via a password lock.
Once you arrive at the page you simply click on the blue "Add to Firefox" button in the middle of the page. This will add this particular add-on extension to your Firefox browser.
When you click that button a popup box will appear asking for certain permissions. Go ahead and click "Add" to finalize adding the extension.
Now that the extension has been added you can manage it by clicking on the hamburger (three-bar) menu on the top right of the Firefox Browser. When you click on it a dropdown appears. Click on "Add-Ons" in that dropdown menu.
This will bounce you to the personalize your Firefox page. On this page click on the "Extensions" tab located on the left side of the page.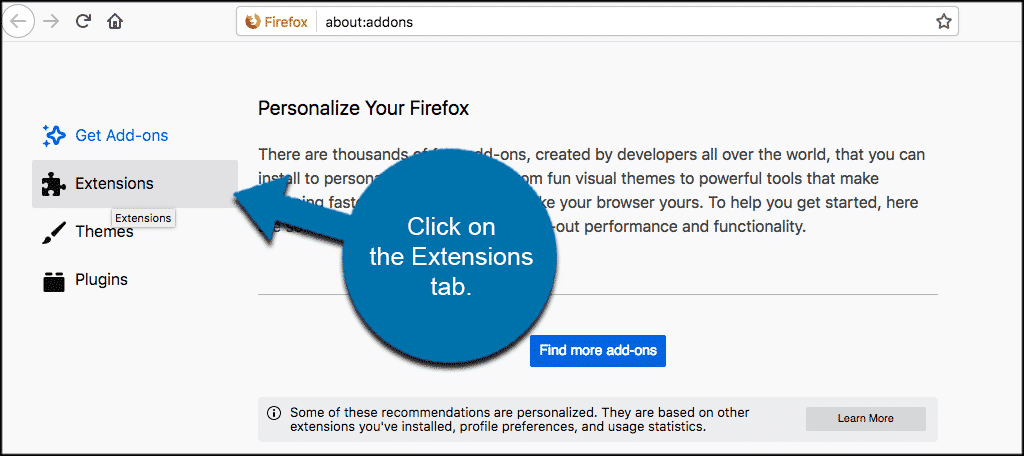 This takes you to your "Extensions" page and all the extensions you have downloaded will be there. Find the Block Site extension and click on the "Preferences" tab so that you can start to block sites.
From this page you can enter your master password, enter redirects, block sites, and save everything you have done. Remember, there are a lot of options so fill them out however you see fit.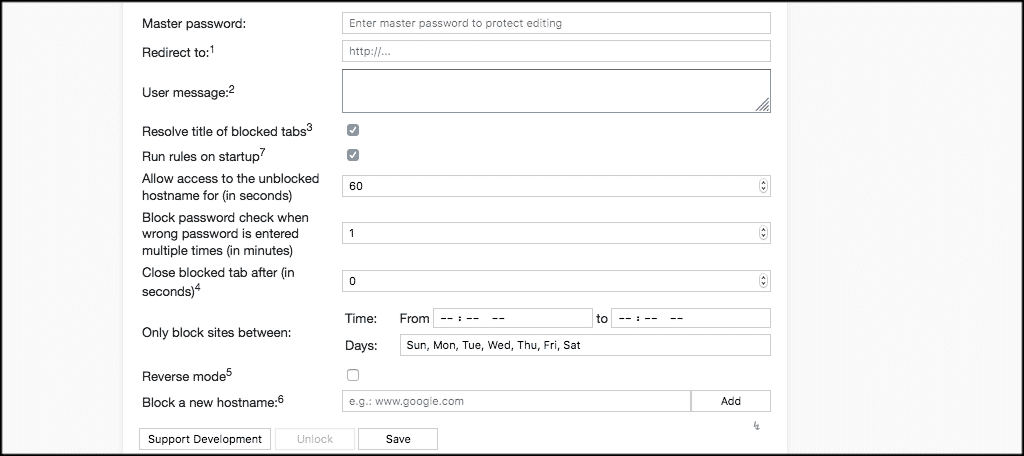 Remember to click on the "Save" button to make sure all your changes are applied.
Note: You can delete or disable the add-on extension at any time by clicking on the "Disable" or "Remove" buttons inside the extension.
That's it! Now you can block websites in Firefox at any time and only you have the master password.