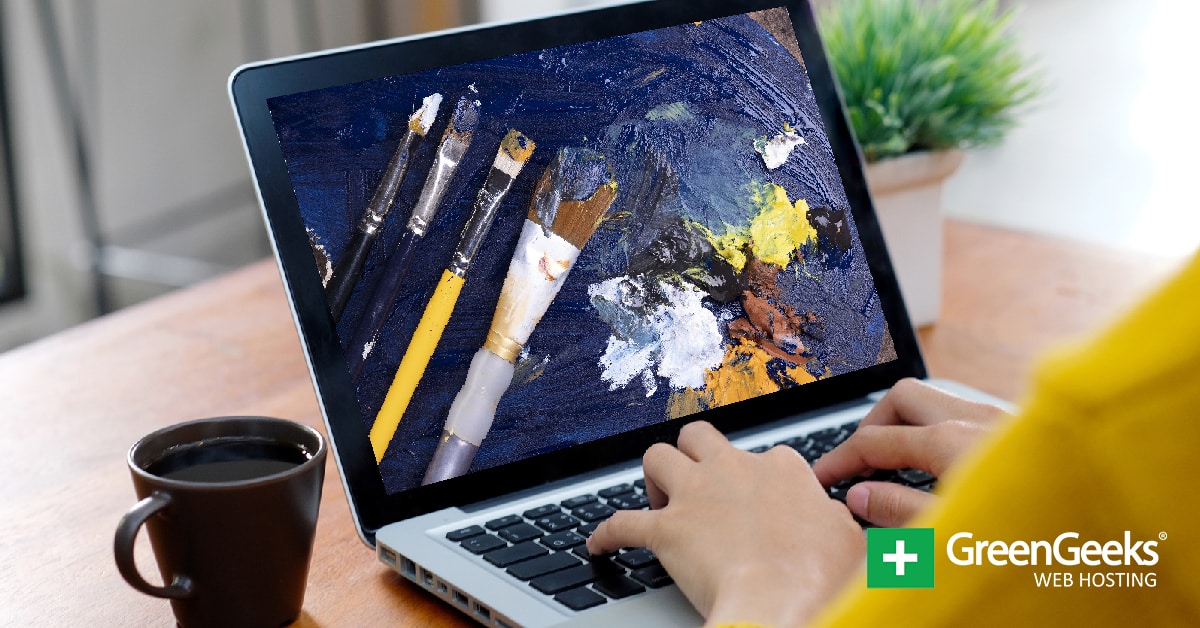 If your an aspiring artist, you are going to want to start your own art blog to help raise your exposure. This can greatly help you create interest and money in your latest creations.
What You Need Before You Start
Before you learn how to start an art blog, you are going to need a few things before beginning.
Art
It is very difficult to create an art blog if you do not actually have some art to share with readers. The big benefit of starting a blog is that it makes you look like an expert, but that can't happen if you have no art to show off.
Writing Skills
While displaying art and other images will end up being a big part of an art blog, you do need to know how to write. After all, a blog is written content. If your writing skills are not great, it will make your art reflect poorly as well.
Webdesign Skill
This shouldn't come as a shocker, but if art is the focus of your blog, your website's design will be judged harder than normal. This means you either need to spend more time making sure it looks great or consider hiring a professional, but since the latter can be expensive, I recommend trying it yourself.
And WordPress makes this process so much easier. I'll go into more on that in a moment.
How to Build an Art Blog
Pick Out A Web Host and Select A Domain Name
The first choice you need to make is what web hosting company you will select. This is the company that makes sure your website is online 24/7. Thus, you need to make sure it meets certain criteria.
The web host should have lightning-fast speed, excellent support, terrific uptime (at least 99%), top-notch security, and a commitment to the environment. GreenGeeks checks all of these boxes at an affordable price.
You will also need to select a domain name. This is what your website will be known by. But, there are millions of websites, which means it is very likely your first pick is taken. Come up with a list of potential names in case the one you want is no longer available.
Why You Should Use WordPress to Build Your Art Blog
Next, you are going to need a CMS, which is a platform to build your website on. There is a lot to choose from, but whenever you are talking about a blog, WordPress is the best choice. It is highly customizable and beginner-friendly.
Unlike other CMS, you do not need to write a single line of code to get the most out of WordPress. Instead, you can take advantage of the huge theme and plugin library available. These allow you to make an awesome website without much trouble.
Themes Perfect for an Art Blog
As I said earlier, the design of your website is extremely important as an art blog. Thus, the theme you choose to use is going to be crucial. Luckily, WordPress themes are highly customizable, so you can create that perfect look.
Here are 5 themes perfect for an art blog:
Artblog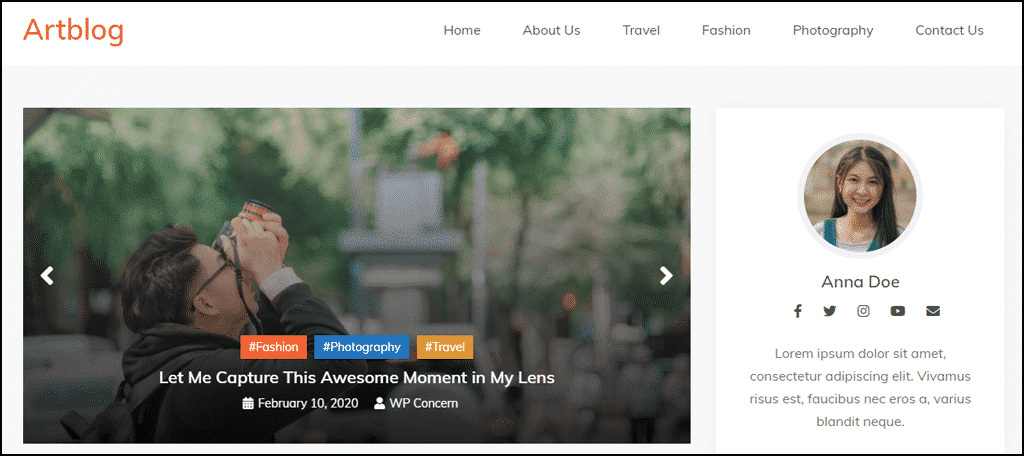 If you are a minimalist, then you are going to want a very simple and lightweight theme. The Artblog will fit your needs perfectly. It is a simple theme that really lets images standout and even has a built-in slider.
Craftyblog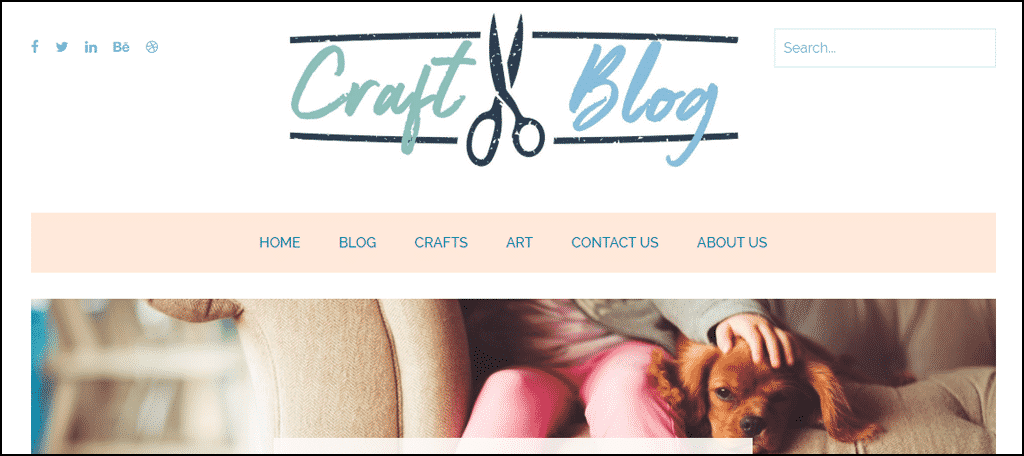 If you planning on creating DIY art tutorials, then this blog is a great fit. The Craftyblog is perfect for any website that focuses on arts and crafts. The design includes a frame that looks perforated and ready to be cut by a pair of scissors. It's a neat theme for an Art blog.
Article Lite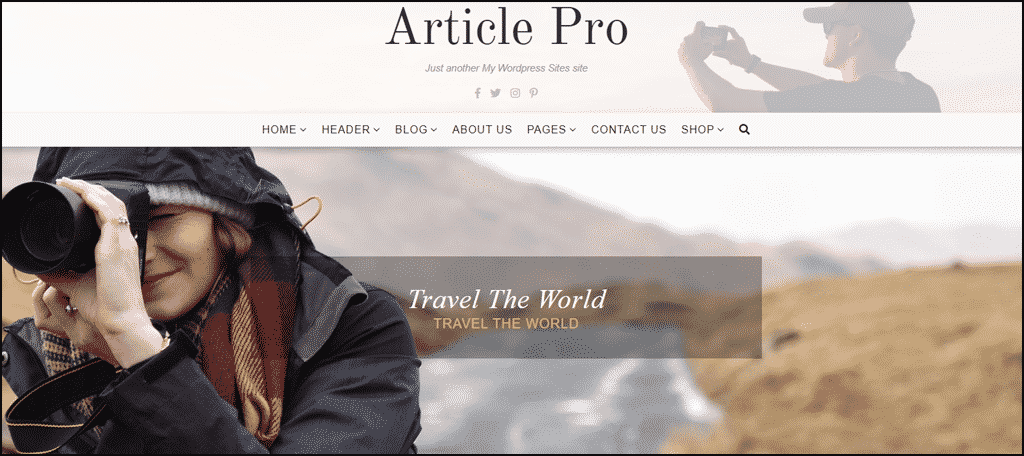 Article Lite is another minimalist theme that helps your content stand out more. One thing that helps this theme stand out is the built-in gallery function. The layout can be customized to meet any blog's needs.
Power Blog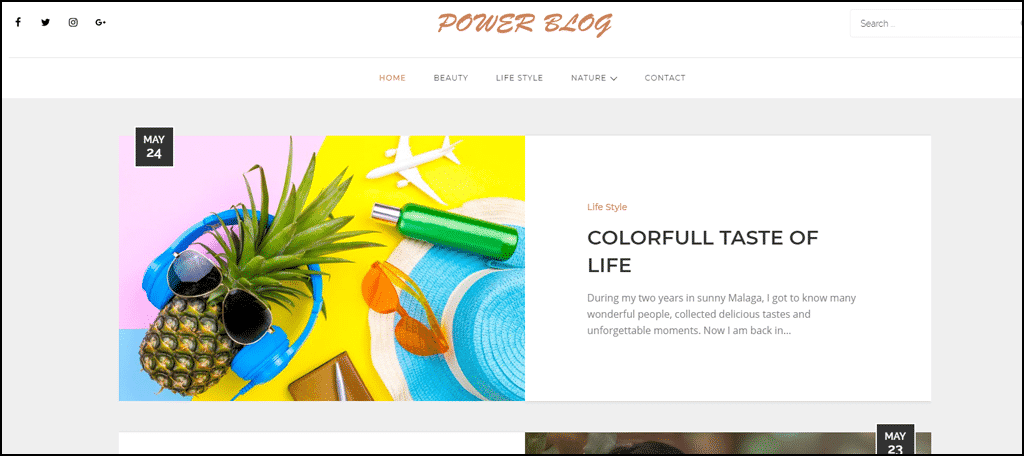 Power Blog is a beautiful theme that has a unique design among blogs. It displays blog thumbnails on alternating sides to create a great design. The theme is very clean, which further helps that design pattern stand out.
Minimal Blogger
Minimal Blogger is a minimalist theme, which I'm sure the name indicated. This theme is perfect for a variety of blogs, but especially those that focus on images like art and portfolio websites. This helps draw attention to your content (artwork) and nothing else.
Helpful Plugins to Get Started With
Plugins are what add features into WordPress and do not require coding. And many are geared to help you set up an art blog without a great deal of hassle.
Here are 5 plugins to help you get started with your art website:
Contact Form 7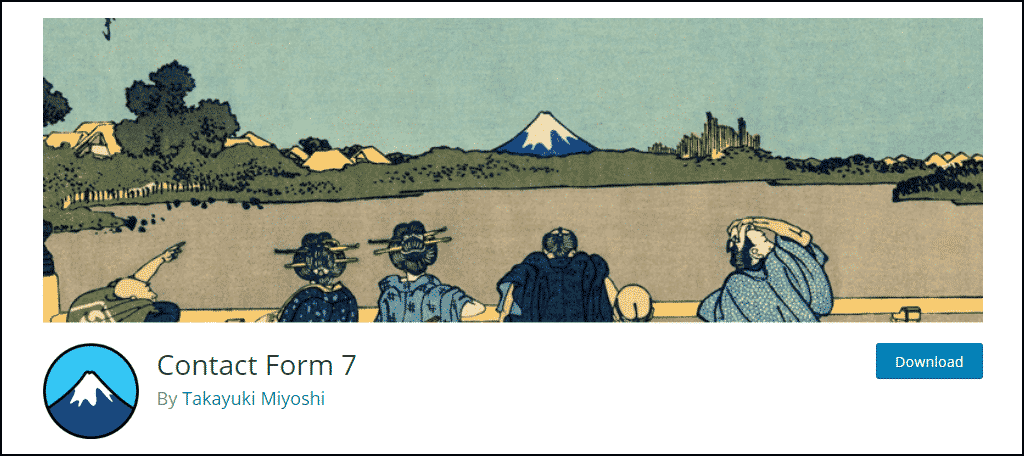 If you are planning on selling art or taking commissions, you are going to need a way for customers to contact you. The Contact Form 7 plugin is the best choice for the job. It allows you to easily create contact forms for any occasion in WordPress.
Lightweight Social Icons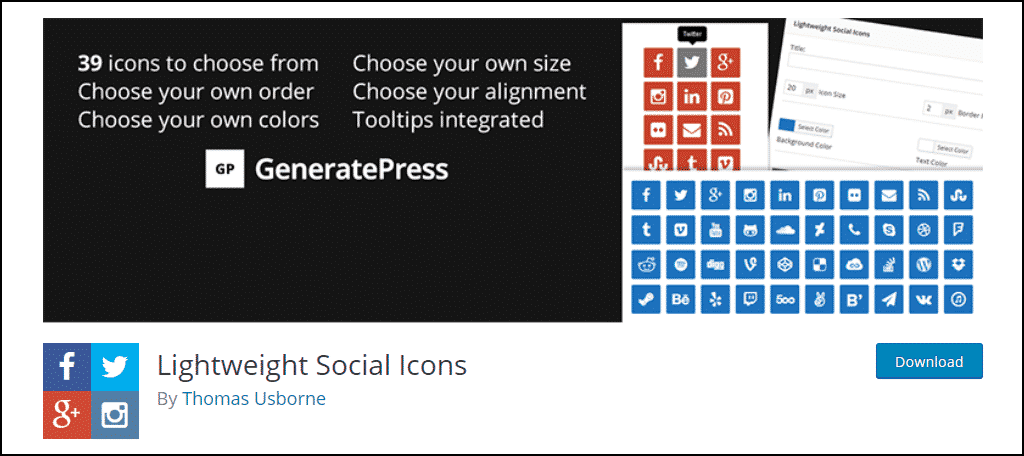 Making it easy for your visitors to share your blog posts is a must-have. It gets your artwork in front of more eyes on the Internet. You can accomplish this easily with the Lightweight Social Icons plugin. This makes it a cinch to add social icons to your blog, and it only takes a few clicks for visitors to share your content.
WordPress Gallery Plugin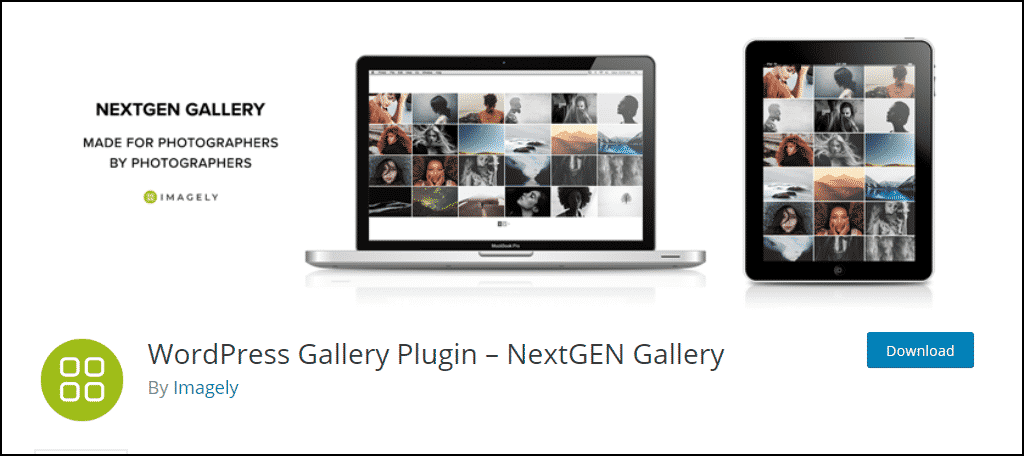 Since you will be dealing with art, that means you are going to have to manage and display a lot of images. The WordPress Gallery Plugin can help you do just that. It has a huge selection of features that can help you present your works just the way you envisioned.
MetaSlider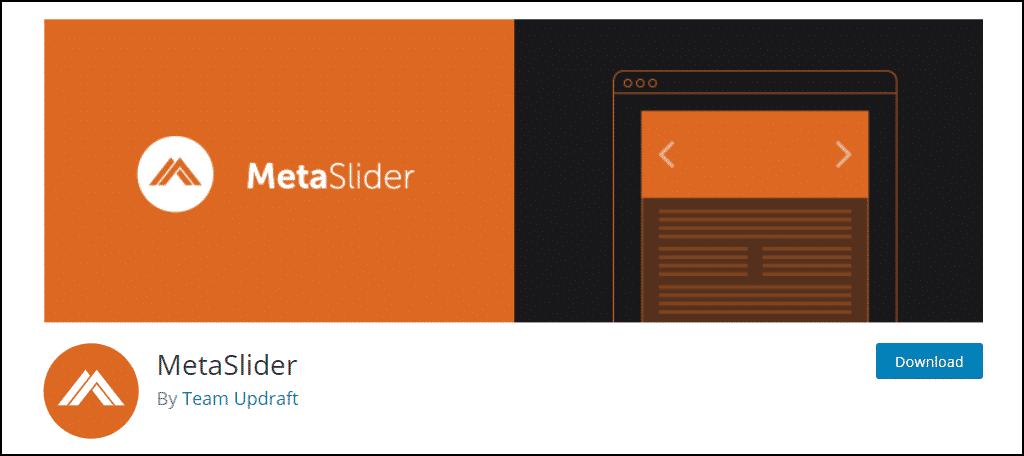 Sometimes you may have too many images to display on a page, and one easy way to fix this problem is to use a slider. MetaSlider is the perfect plugging for the job. It allows you to add a responsive slider anywhere on your website, which can really help reduce image bloat.
Product Catalog
If you are looking to sell art or products inspired by your art (t-shirts, hats, keychains, etc.) then you are going to need a catalog for visitors to use. The Product Catalog plugin is the perfect choice for the job. It makes catalog creation extremely easy and it looks great.
How to Share Your Art Blog with the World
One of the biggest challenges a new website faces is building an audience. If people don't know about it, how can they visit?
Here are 5 ways to share your art blog with the world:
Pinterest
Pinterest is a search engine disguised as a social media website. It has become very popular over the years and is the best place to share your art. It specializes in sharing images with other users, and because it is really a search engine, its algorithm actually makes it easier for new or small accounts to compete with the big boys.
Instagram Carousels
Instagram Carousels have become really popular in the art world. They were first created to help users post a lot of images at once on the platform, but artists have taken it to the next level. This is done by creating art sets that mesh well together, and the appearance is enhanced by the carousel format.
Turn Your Art into a GIf or Meme
While this might be painful for some, GIFs and Memes have really taken over the internet and there is no way you can fight them. Even big corporations are participating. However, as an artist, you have the perfect opportunity to make your art easy to share by creating GIFs or memes out of it.
Collaborate with Other Art Blogs
Collaborations are a big deal, and they can help you grow much faster than normal if done right. And the good news is that art collaborations are very normal. Find other art blog owners who are interested in working together and share each other's art with audiences.
Wetcanvas Forums
Wetcanvas forums are made for artists to share and sell their work. They are the perfect place to highlight some of your best pieces and advertise your own blog. If your goal is to sell art, signing up for these forums can help significantly.
What Can You Do With An Art Blog
Create Do It Yourself Guides (DIY)
For many, art is just a hobby, and you can make your blog appeal to this audience by creating DIY guides for cool art projects. DIY has become really popular over the years and everyone is looking for interesting ideas to bring to life.
Analyze Your Own Work
If the goal of your art blog is to sell your own work, you should consider focusing all of your content on your pieces. You can describe the creative process and explain some of the themes you were going for in each.
The History of Art
Art has a colorful history with thousands of celebrated pieces and artists to analyze. This topic can produce a seemingly endless amount of content. In fact, it's so broad, you will probably want to focus on a specific time period.
Start Creating Content
Ultimately, building your blog is only step one. You now need to focus on creating a steady stream of content for your audience. Remember to take feedback into consideration and follow a schedule for content releases. A blog full of sporadic releases is not going to grow.