Ready to start listing your products on PrestaShop? After all, there's no point in starting an eCommerce store if it's void of goods, right? PrestaShop makes this process a breeze, especially given the number of ways you can customize the store. This goes beyond installing new themes.
In this tutorial, I'm going to show you how to add products to PrestaShop. Once you learn this, you can start taking advantage of marketing tools to promote your store and make some money.
Setting Up the Category
Before you start selling, you need to make sure you have a valid payment gateway. There's no sense in posting items for sale if you have no way to process the payment.
When listing an item to sell, the first thing you'll need is a category for specific goods. This makes finding certain products easier for visitors and helps tremendously when it comes to tracking the progress of your online business.
From the PrestaShop dashboard, go to the Catalog area and click, "Categories."
Click the tool to "Add new category" on the right of the screen.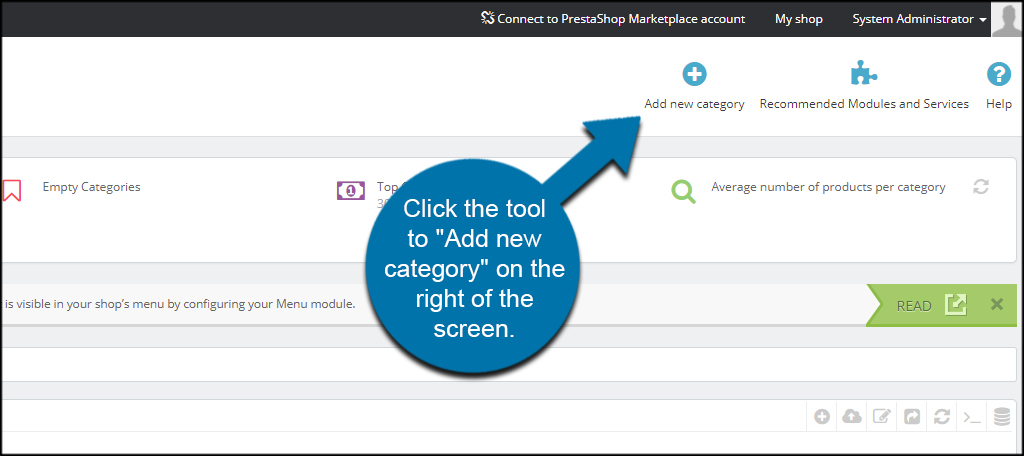 Fill out the information and click the "Save" button on the bottom right. For instance, I am going to create a category for "Solar Toys." You can also add thumbnails, cover images, meta data and more to fine-tune the category itself.
Adding a New Product
After creating the category for your specific item, it's time to add it to the store.
Go to the Catalog area and click, "Products."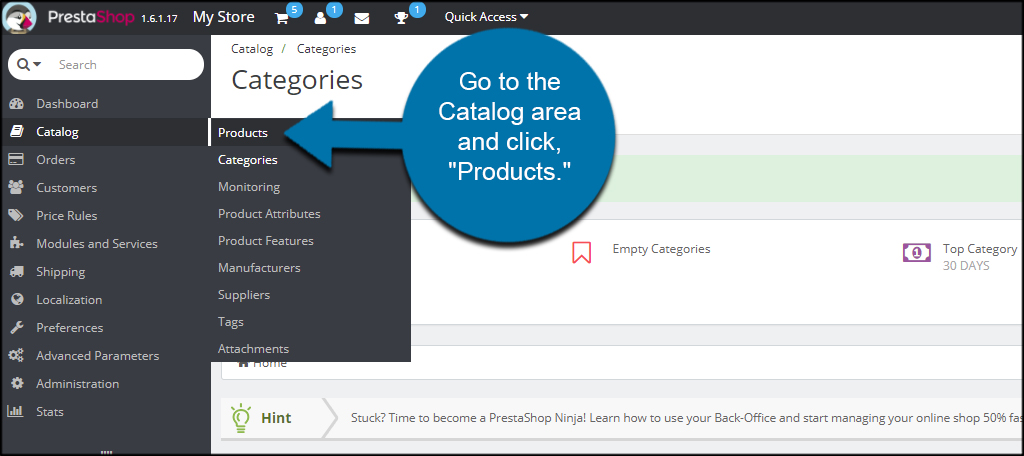 Click the button on the right to "Add new product."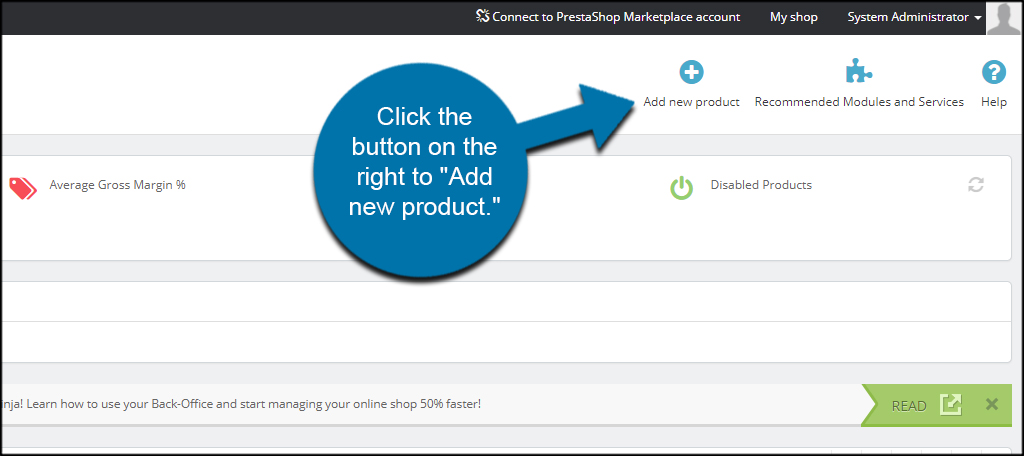 From this screen, you will need to fill out all of the pertinent information for your product. This includes things like the name, descriptions, prices, SEO settings and more.
The more detailed you can be with your products, the better your store will perform. Don't skip any details as they may be vital for consumers.
One area that may be a bit confusing is that of choosing the category. It's not plainly shown as other areas of PrestaShop. Let me quickly show you how to change the category.
To change the category, go to the Associations tab and click, "Expand All."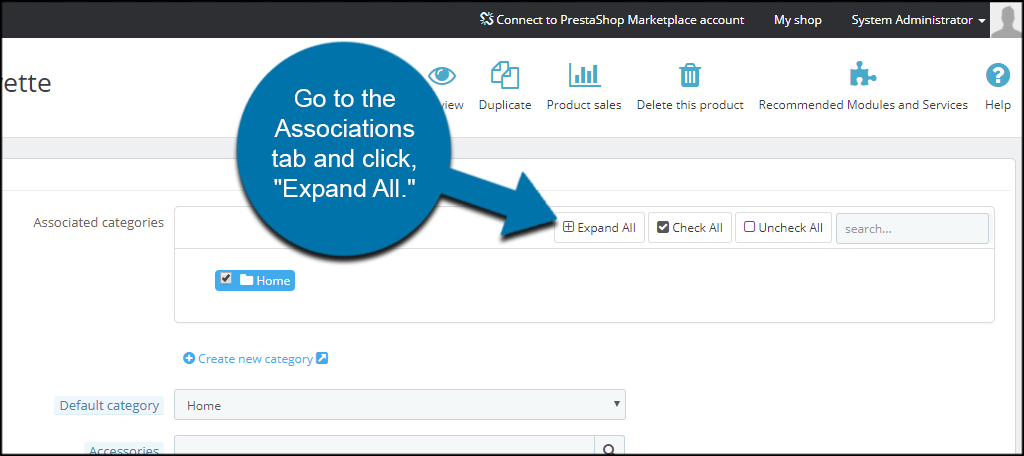 Click the check box of your category.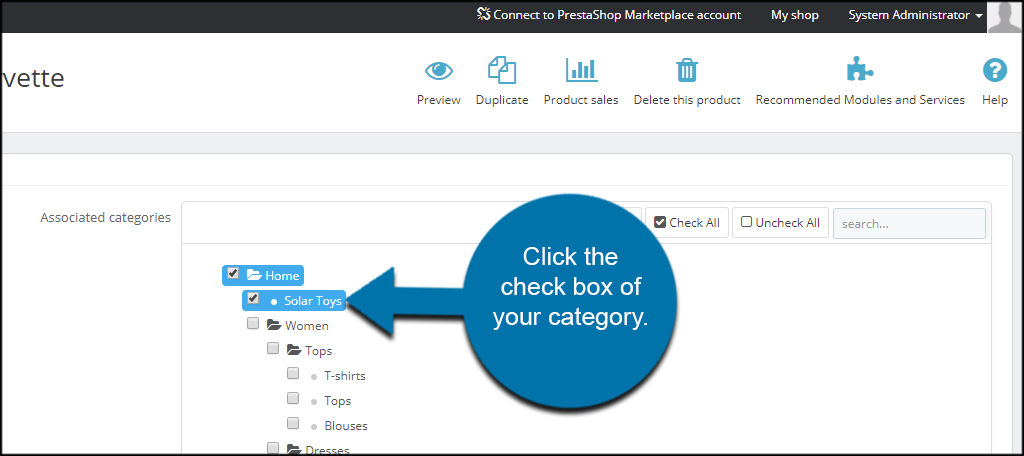 Choose the default category of your item, if you wish. This is user preference and only affects where the item is listed by default.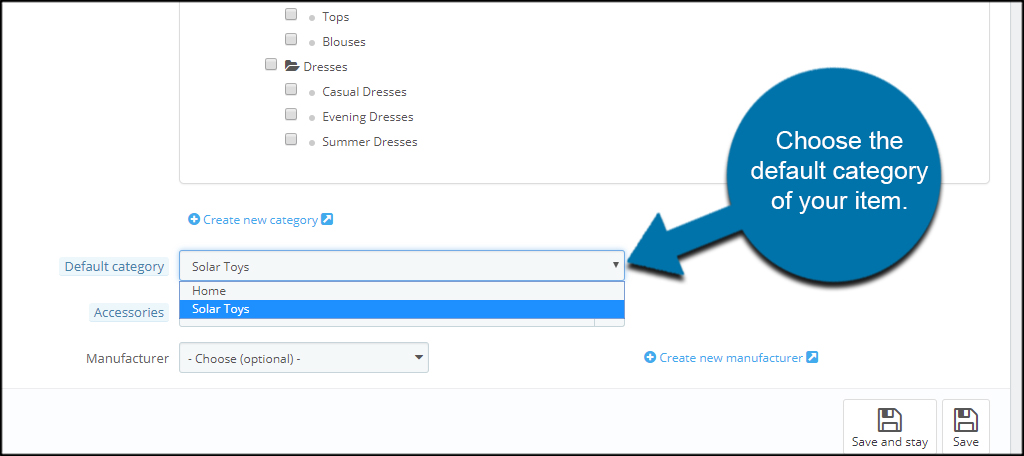 Click the "Save and stay" button to continue editing.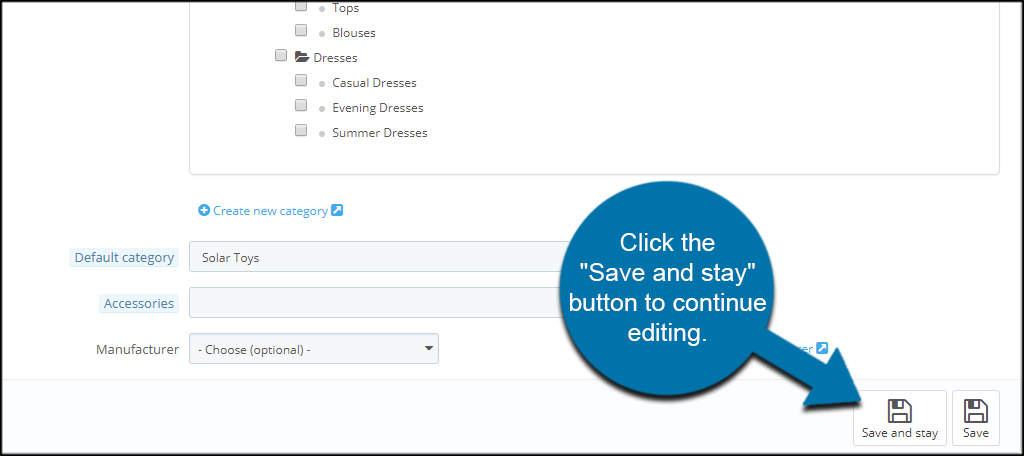 Enable and Disable Products
By default, PrestaShop enables all products you add. This means they are live as soon as you hit the save button. However, this might not be ideal in every situation. After all, it could take a bit of time to add all of the items important information.
To prevent your item from showing up while you work, go to the Information page and click, "No" for Enabled.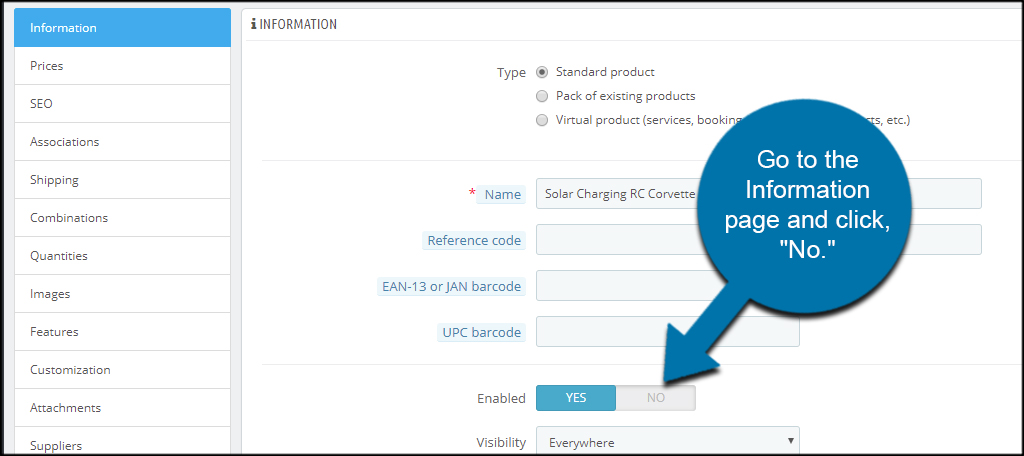 Just don't forget to enable the product once your ready for it to go live. Otherwise, your website will not show it to buyers.
Be Detailed
It may seem a bit overwhelming at first. PrestaShop has a lot of functions when it comes to listing products. However, these details will be instrumental in making sales and creating a successful online store.