Do you produce content from multiple authors or editors on your website? If you do, then you're going to need to make sure different authors can't edit each other's content. This is very important because it can lead to a lot of honest and not so honest mistakes. Luckily, WordPress plugins exist that allow you to decide who has permission to specific content like articles and blogs.
By setting permissions on your website, you can also direct employees to exactly where they should be creating content. This is a great tool to use when you need specific editors to focus on a certain task. Today I will demonstrate how to change editor user role permissions in WordPress using the Capability Manager Enhanced plugin.
How Changing Editor User Role Permissions Can Help You
Changing editor user role permissions is a great way to avoid having the wrong piece of content edited. WordPress shows all of your content to everyone by default, but you can use the editor user role permissions to stop editors from editing pages in WordPress. For example, you could have two articles that are named similarly or the same, although you should make sure to prevent duplicate titles. If an editor clicks on the wrong title and edits it, he/she could be making an honest mistake. Of course, it could also be intentional when an editor wants to get a colleague in trouble or increase their workload.
It's best to eliminate the chances of intentional harm to other staff members. Not only does it create a situation between employees, but it also slows down how much content is being created for your website. More importantly, it allows you to make sure content creators are working on what you want. If you only allow an editor to work on a particular article for the day you know exactly what they're doing and can monitor their progress.
How to Change Editor User Role Permissions in WordPress
Today I will demonstrate how to change editor user role permissions in WordPress using the Capability Manager Enhanced plugin. It's a popular plugin with over 50,000 active installs and can help organize who is working on what. The plugin is very user-friendly and makes it simple to change editor user role permissions.
Let's start by going to the plugins area of WordPress and click on the "Add New" button.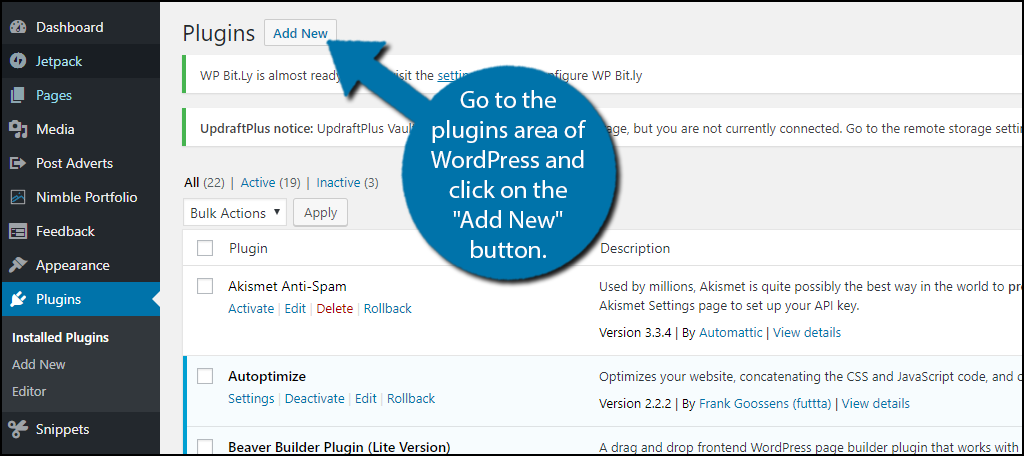 Search for Capability Manager Enhanced in the available search box. This will pull up additional plugins that you may find helpful.
Scroll down until you find the Capability Manager Enhanced plugin and click the "Install Now" button and activate the plugin for use.
On the left-hand admin panel click on Users and select the Capabilities option. This will pull up the main settings page.
On the right-hand side, you should see a small drop-down box for Select Role to View/Edit. Click on the drop-down and select Editor. Click on the "Load" button once you have made your selection. This can also be used for administrators, authors, contributors, and subscribers, as there are several different roles in WordPress, but we will focus on editors.
You will see 3 boxes at the top that show all of the editing, deletion, and reading capabilities. You will see an Edit Others and Delete Others column in their respective boxes. Uncheck these columns for the pages row. This will prevent any editors from editing content that is not their own.
Scroll down to the bottom of the page and click on the "Save Changes" button.
Editors should not be able to edit pages anymore, but you're going to need to assign an administrator for each page. On the left-hand admin panel click on Pages and select the All Pages option.
Make sure you check all of the pages or you will have to repeat this as many times as you have pages. Select the Edit option in the drop-down box and click on the "Apply" button.
Assign an administrator account as the author of all your published pages. That will ensure no one, but the administrator will be able to edit live pages. Click on the "Update" button once you are done.
Of course, there will be a time you may need to give an editor the permissions to edit a page. Sometimes information becomes obsolete, deals expire, and typos are found. It's quite easy to give permissions back. Go to the page that you would like to give an editor the permission to edit. On the top right of your page click on the "Screen Options" button.
Check the box that says, Author. Scroll down to the bottom of the page and you will see a drop-down box for Author. Select the author you wish to give permission to. Make sure you save your work so the permission is passed to the author.
Congratulations, you have successfully changed the editor user role permissions on your WordPress pages. Now editors will not be able to change live pages or other editors' pages.  You will also be able to give them back the privileges when it is necessary to fix or update the content of a page. It is very important to have control on who can edit what page because it can have serious consequences if live pages are changed to something inappropriate.
Additional Plugins
Assigning role permissions is very important for all websites. For that reason, many plugins were created that can help you do so. Here are some plugins that you may find helpful.
User Role Editor
User Role Editor is a very popular plugin with over 400,000 active installs. It has all the necessary tools to make role changes with ease. The biggest advantage is how easy it is to create a role. This allows you to give your content team specific roles that can be changed at any time, which makes assigning work very easy. It's a great plugin to try out.
Advanced Access Manager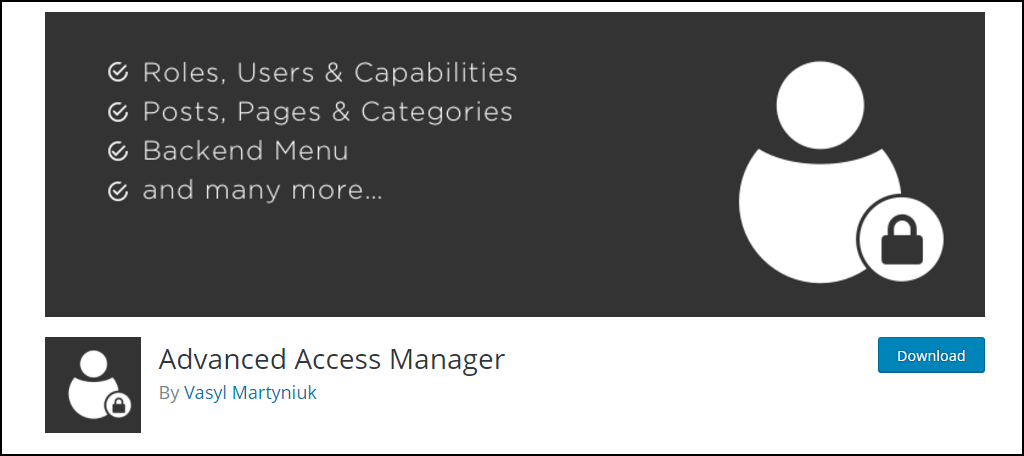 Advanced Access Manager is another plugin that can help you manage your role capabilities. It offers many advanced settings to help manage various sections of your website, and one of those is assigning roles and the permissions to the roles. It is a great plugin to help when assigning role permissions to your content team.
Keep Your Website Secure
It's every employer's dream to have responsible, honest, and hardworking employees, but unfortunately, that is not always the case. Never be too trustful with editing privileges on your website. There are multiple cases of upset employees editing pages with inappropriate content before quitting or after being fired. It is important to ensure anyone with editing permissions does not have this opportunity.
Not only does it prevent bad behavior from employees, but it can help keep employees on task. Generally, employees are able to get more done when they have set goals and objectives to complete. This technique can be used to grant them permission to edit a specific article for the day. This is a great management tool for websites that are building their content creation teams.
What other permissions would you consider limiting your staff to? Do you find it inconvenient to have to assign every editor the editing rights to pages?
Author:
Ron Helms
I currently work for GreenGeeks as a Support Technician. My primary roles are supporting our VPS and Dedicated server clients, as well as performing site migrations. With experience in the web hosting industry since 2009, there is rarely a question I can't help answer. In my spare time, I enjoy gaming and working on cars as an automotive enthusiast.