Does your website have a login page for visitors?  If so, you might want to change or add a custom login logo to your website. A custom login logo can help build your website's brand recognition. The more times your visitors see your logo, the more likely they are to remember your website. Of course, just having a logo is not enough, it has to be a good logo.
Since logging in usually makes the visitors' experience better because of the additional features they can get, they will see the logo on a regular basis. Your logo should be on every piece of content or product you make. This means it will represent your website and you do not want to be represented badly. Today I will demonstrate how to change the login logo in WordPress.
Why Use a Custom Login Logo in WordPress
Like any other page you create, the login page should be well designed, but the problem is there is not much content you can put on a login screen. Its purpose is to allow the user to log in. Generally, you will see a username and password field along with a signup or forgot your password option on a typical login screen. This is where the login logo comes into play, it allows you to make your login page look better and can let your logo be the center of attention on the page.
Keep in mind that a logo is not just for logging in and should be one of the first pieces you design for your website. The logo will help your website feel more personal, and a personal website is usually well received by visitors, as long as it is good. "A picture is worth a thousand words" is what most people say, but since a logo represents your brand, a logo should be worth two thousand words. There are many web tools that can help you make a logo for free if you don't feel up to the task.
How to Easily Change the Login Logo in WordPress
Today I will give you a a step-by-step guide to changing the login logo in WordPress. You will need access to your website's cPanel, which is provided by your web host, to edit the appropriate code. Since you will be editing the code of your theme it is a good idea to backup your website beforehand in case you make a mistake. This will allow you to revert your website to the previous version if something goes wrong.
Let's head over to the cPanel for your website. Click on the File Manager option to find all of the files we need.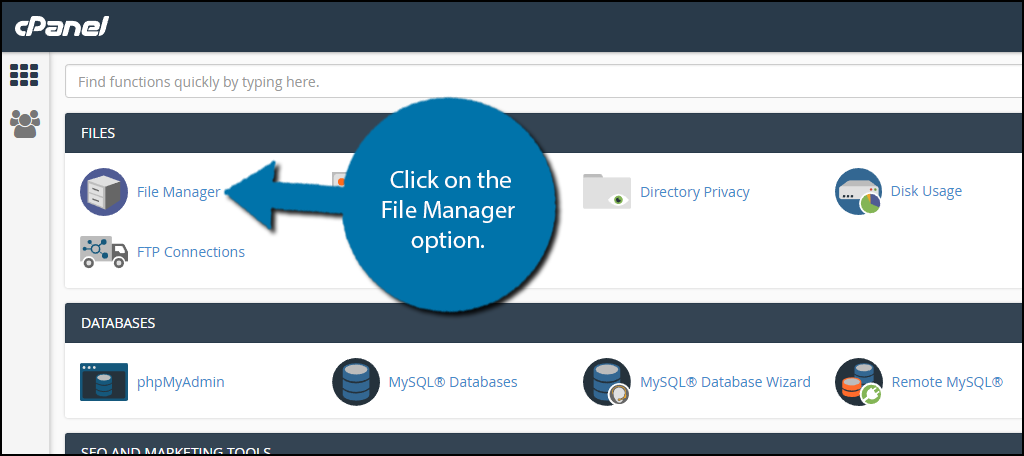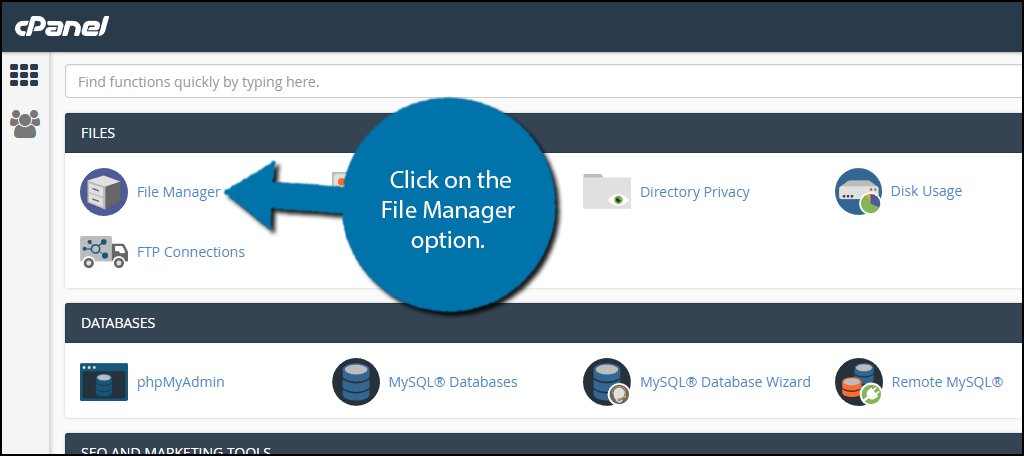 Search for the wp-content folder in the file directory. Once you have found it, enter the folder. Click on the themes folder inside. Select the theme you are currently using on your website. Find the functions.php file and right click it. Select the Edit option. Remember, you should create a backup before making any changes.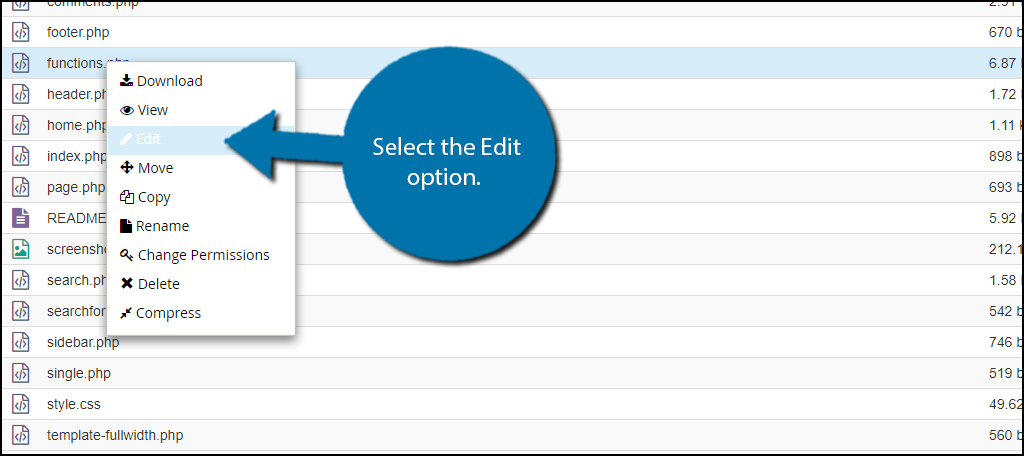 The code in the folder should open in a new tab. You need to copy the following lines of code and then paste them into the functions.php file.
In this code the "My_logo.png" is what my sample logo file is named. You must insert whatever the name of your logo's file is in its place. You're almost done. Click the "Save Changes" button to save your work.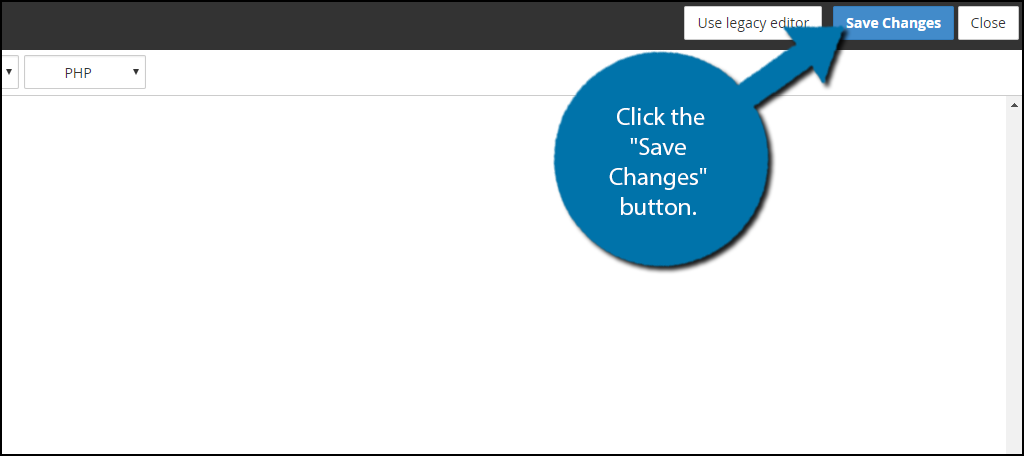 You now need to add the actual image to your theme's image folder. In the same location as the functions.php, you should see a folder labeled images. Click on the images folder and upload the file into it.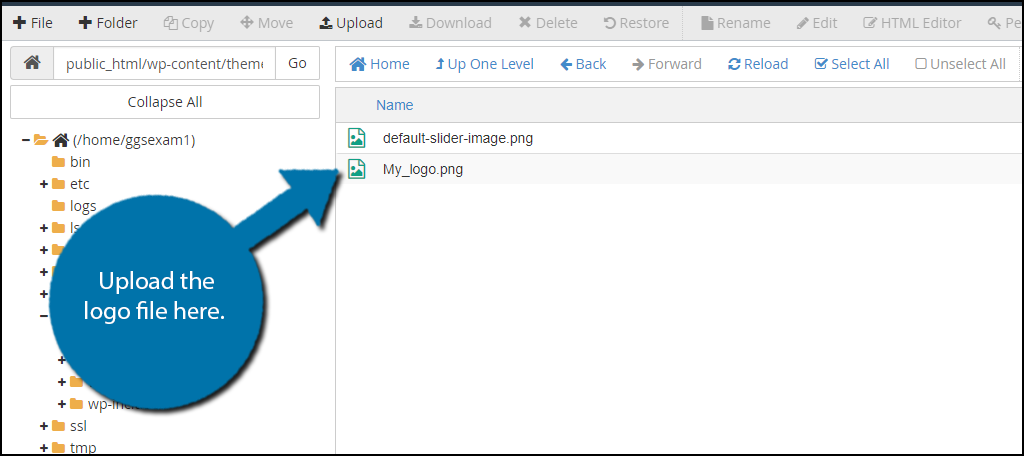 Congratulations, you can now go check your website to see your login logo appear. You can change it at any time. If you redesign your logo, make sure you upload the new one and update the code with the correct logo file name. You will also have to repeat these steps if you change theme. Since this is saved in files of particular theme, it will not automatically transfer to a new one.
A Good Logo Leaves a Lasting Impression
Look at any major website or business and you will see every single one of them has a logo. This logo is easily recognized by most people instantly and is a strong representation of their brand. If visitors can see the brand on a product or piece of content, they will generally expect a certain level of quality and it is important to live up to that expectation.
For example, imagine the Nike® logo on a pair of poorly constructed shoes. It would not look good for Nike® and the same can be said about your website you had bad content. It is important to have certain quality standards that make customers feel good about buying or looking at your brand's products or content.
Do you like seeing your logo on your login page? Do you feel like more visitors know what your brand is by having your logo on the login page?
I currently work for GreenGeeks as a Support Technician. My primary roles are supporting our VPS and Dedicated server clients, as well as performing site migrations. With experience in the web hosting industry since 2009, there is rarely a question I can't help answer. In my spare time, I enjoy gaming and working on cars as an automotive enthusiast.