Losing that admin password for WordPress is often troublesome. Whether you forgot what it was or someone hacked the account and changed it, you need access. Usually, you can reset this by using the "forgot password" link on the login screen. But what if the email address for the admin account is also changed? That's when a manual reset is probably a better idea.
Today, I'm going to show you how to reset your admin password using phpMyAdmin from cPanel. You'll be accessing the site's database, but don't worry, the site will be fine.
Accessing phpMyAdmin
phpMyAdmin is a database tool in cPanel. It gives you access to any database that is on your web host giving you absolute control of the information.
From cPanel, scroll down and click on the icon for, "phpMyAdmin." It will be under the section for "Databases."
Click the database of the website in the left column. If you're not sure which database to use, take a look at the wp-config.php file of your website.
You may have just a single database if all you have is the one website. Since I have several on my account, the list continues to grow. That is why it's essential you're editing the admin password for the correct website.
Click the "wp_users" table from the main window.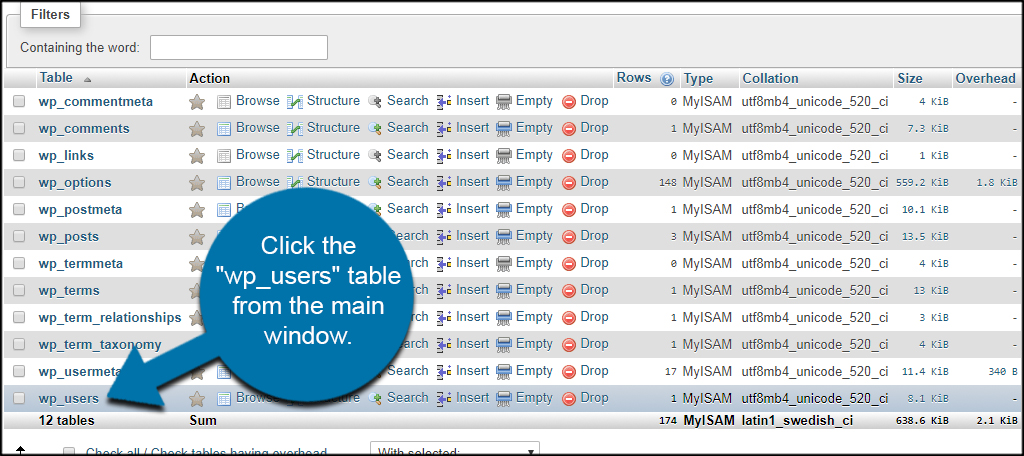 Click the "Edit" link under the Options column for the admin account. As you can see, I only have one account connected to this website. If there are multiple users, you need to make sure you're editing the correct one. Always check under the "user_nickname" or "user-email" columns to verify you're editing the admin account.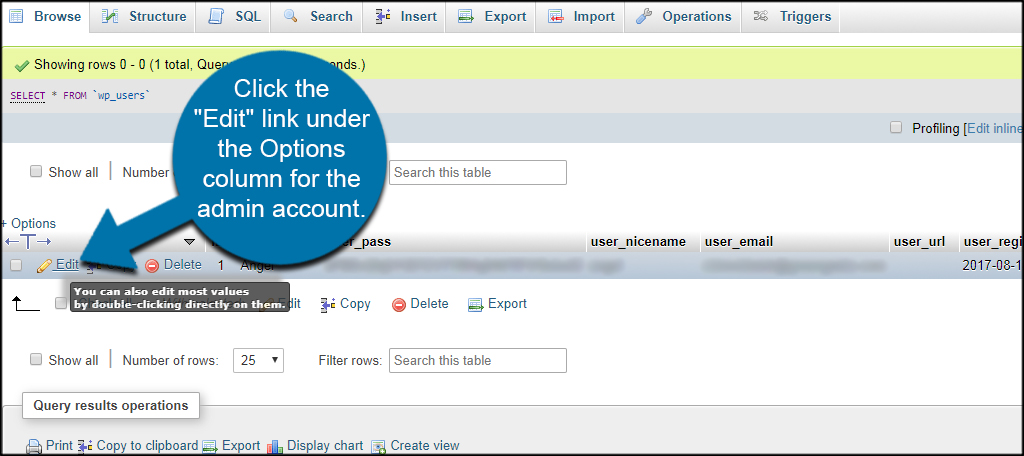 Select "MD5" in the Function column using the drop-down window in the use_pass row.
Enter a new password in the text box to the right of MD5.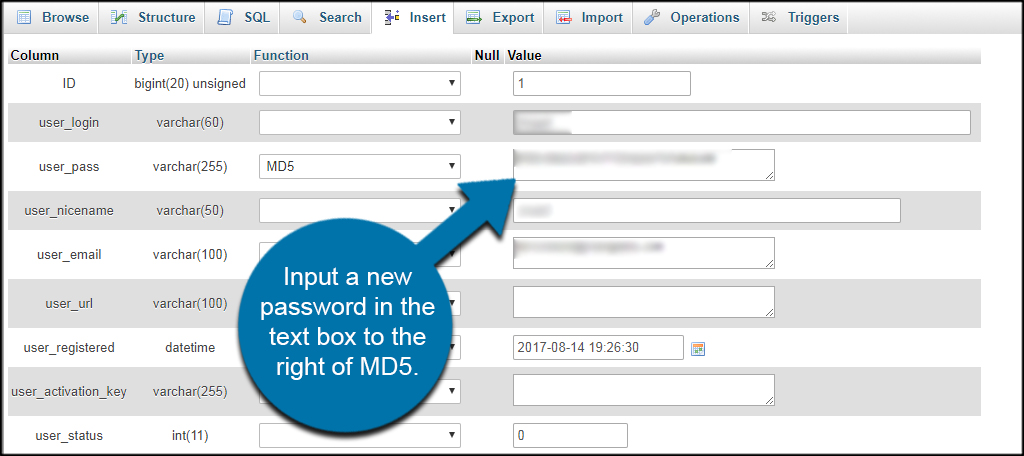 Once your password is changed, click "Go" at the bottom.
Your password is now changed, and you'll be able to log in.
Keep Your Site Secure
Website security is of utmost importance. Regardless of whether you lost your password or the account was hacked, you should always monitor the safety of your data. While it may be easy to undo some of the damage from a hacker gaining access to a site, you may face a lot of problems afterward.
What's your favorite security plugins to use with WordPress? How often have you forgotten a complicated password?
Kaumil Patel is the Chief Operating Officer of GreenGeeks and has over 13 years of experience in the web hosting industry working for and owning web hosting companies. Kaumil's expertise is in marketing, business development, operations, acquisitions and mergers.